Next to adopting a new pet, fostering homeless animals is the next best way to make a difference in the lives of homeless animals. Spaying and neutering have come a long way, but not enough to end the pet overpopulation crisis that plagues cities nationwide. Shelters are beyond capacity, which means animals are losing their lives simply due to space constraints.
One way to combat this issue of too little space is to open your homes and hearts to fostering these animals that so desperately need loving temporary homes until they are adopted. Some animal rescues are entirely run by foster parents and do not have an actual sheltering facility, and others that have a shelter rely on fosters to care for underage puppies and kittens and animals with special needs. Fostering homeless animals is not only a lifesaving measure for the animals, it is a rewarding and enriching experience for the foster families, too. Fostering animals is no easy task, but the rewards, like having a house full of adorable kittens, outweigh the challenges.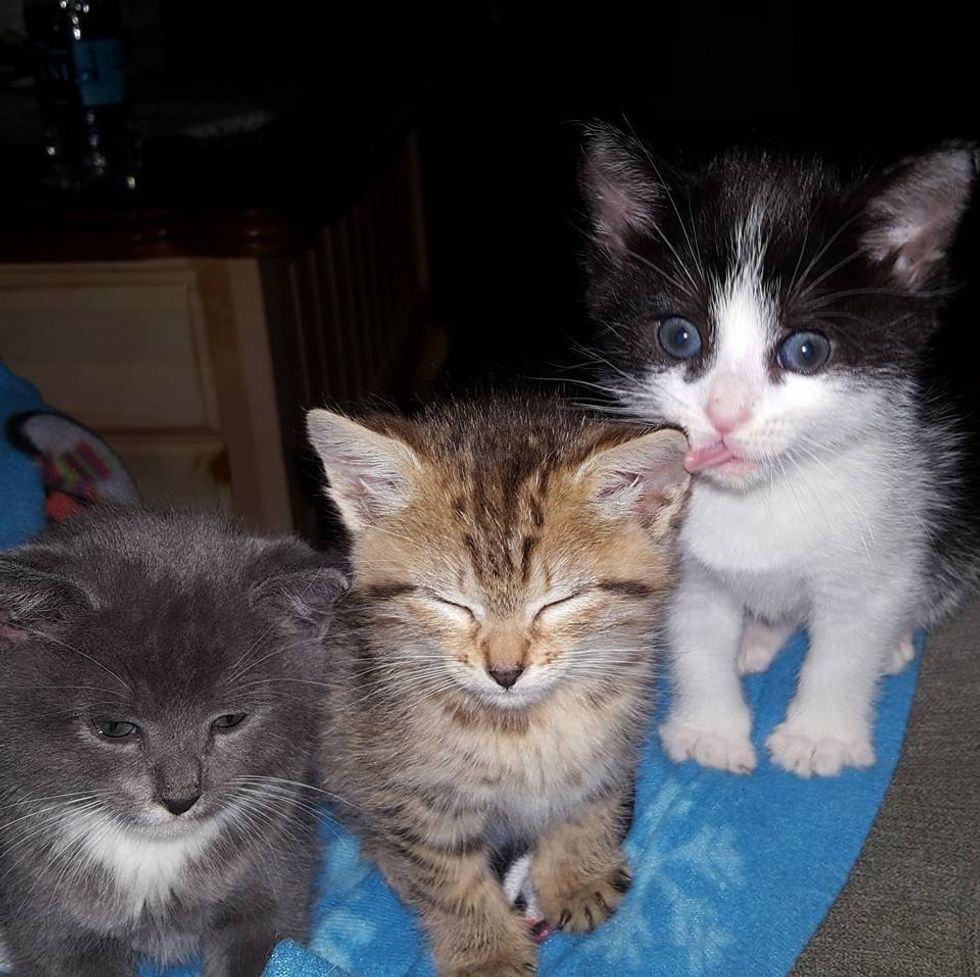 One of the most common statements that I hear regarding fostering is, "I'll get too attached, so fostering isn't right for me." Yes, the fear of attachment followed by the feelings of loss when an animal no longer needs foster care is very real. I bawled like a baby when my first litter of kittens was ready for adoption, but knowing I had saved their lives helped make those tears dry pretty quickly. It does get easier the more you foster and really the worst that can happen is that you decide to adopt one of your fosters if that bond is strong and you simply cannot let go.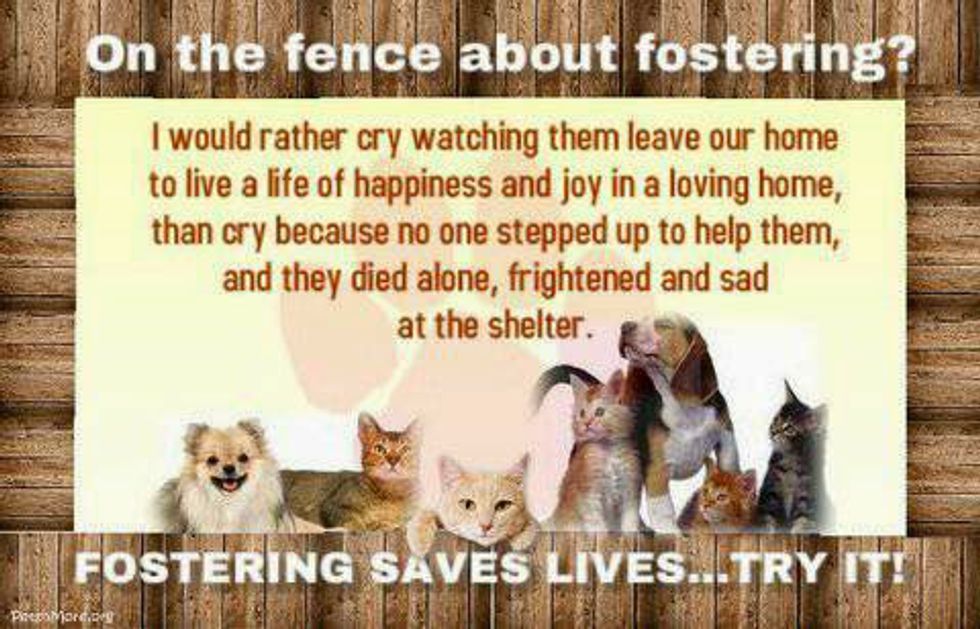 In the year and a half that I have been fostering, I have kept one of my fosters and that was a single kitten that was left outside the shelter in a Home Depot bucket.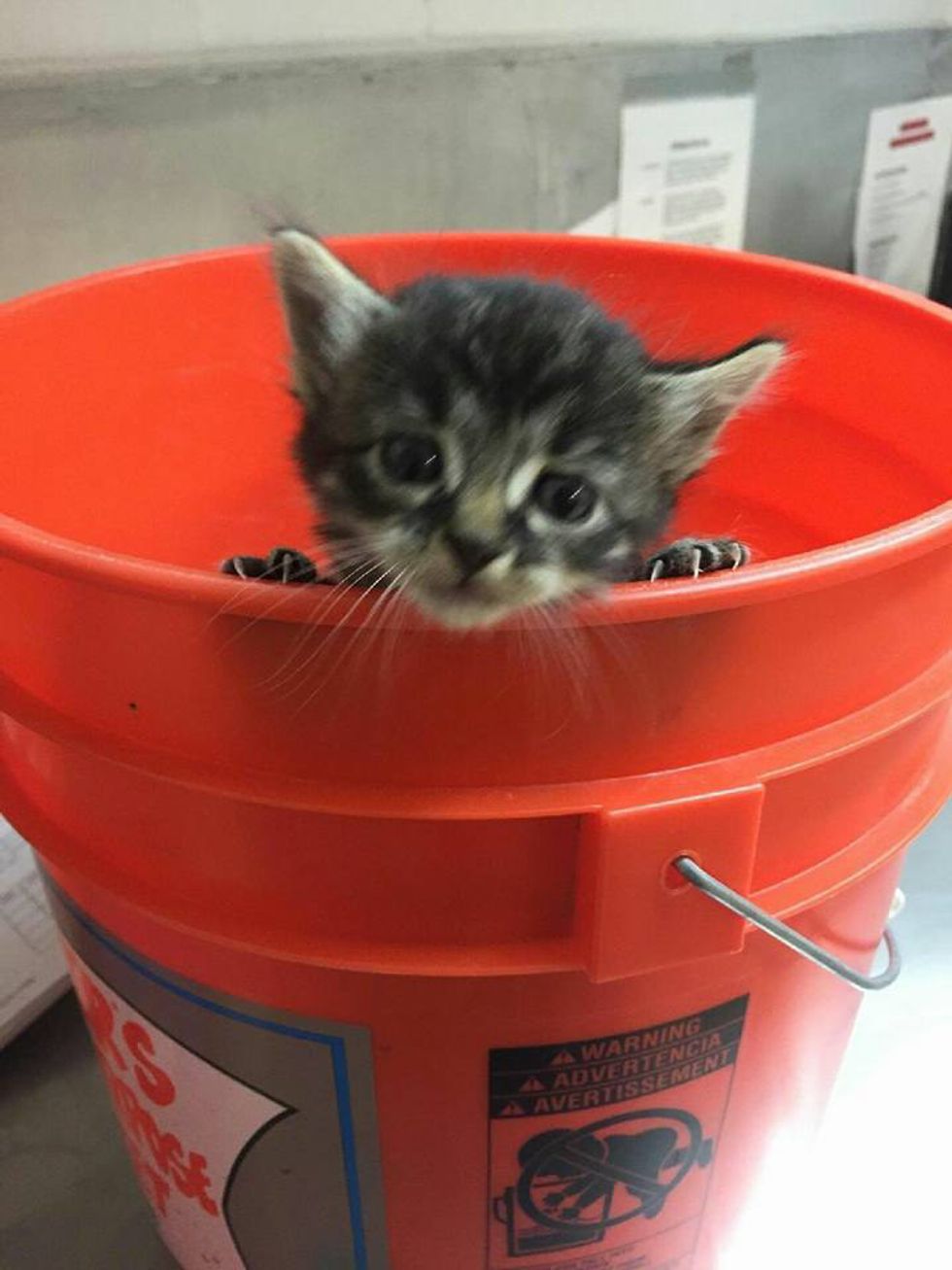 I named this little kitty Speedy since she was feisty and loved to run through the house like a wild animal. I still remember the day I brought her home. After putting her in her kitty crate to keep her safe, I quickly discovered that this was not going to work. Within minutes, she had climbed in her water bowl and then into the litter box and now I had a litter ball trying to find her way out of the crate. I wish I had taken a photo but she was so frantically trying to get out of the crate and in the process, flinging wet cat litter all over my bedroom that I knew I had to quickly rectify the living situation that she was so very unhappy with. The crate was clearly not going to work, so she moved into the spare bedroom for a few days before being allowed full access to the house. She followed me around the house and climbed up me as if I were her own personal tree. She had claimed me as hers and I quickly realized that giving her back to the shelter wasn't going to be an option. My dog Penny was fine with this too, as she loved Speedy.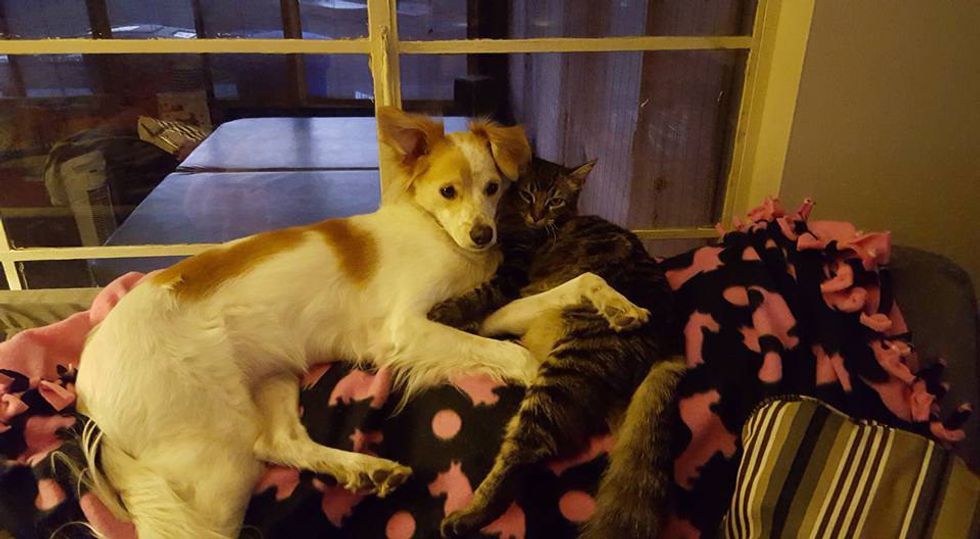 I decided that Speedy wasn't a suitable forever name and that she needed a more feminine name, so I named her Thea after Thea on the TV show "Arrow" that I had been binge watching on Netflix. It is the perfect name since the TV show character's nickname is Speedy.

It is my hope that sharing my personal fostering experiences will encourage more people to open their hearts and homes to these loving animals in need of some TLC. I invite you to follow my blog and be inspired, and if you need further inspiration check out the amazing Kitten Lady! Look beyond yourself to see that those potential feelings of loss are nothing compared to the anguish that homeless animals endure. As much as I hate those Sarah McLachlan commercials filled with emaciated and sad looking dogs, they do paint an accurate picture of what neglected, abused and homeless animals endure. You can make a difference and show homeless animals what it means to be loved, so what are you waiting for, visit your local shelter and start fostering (or adopt) today! You can soon have a lap full of puppies too!