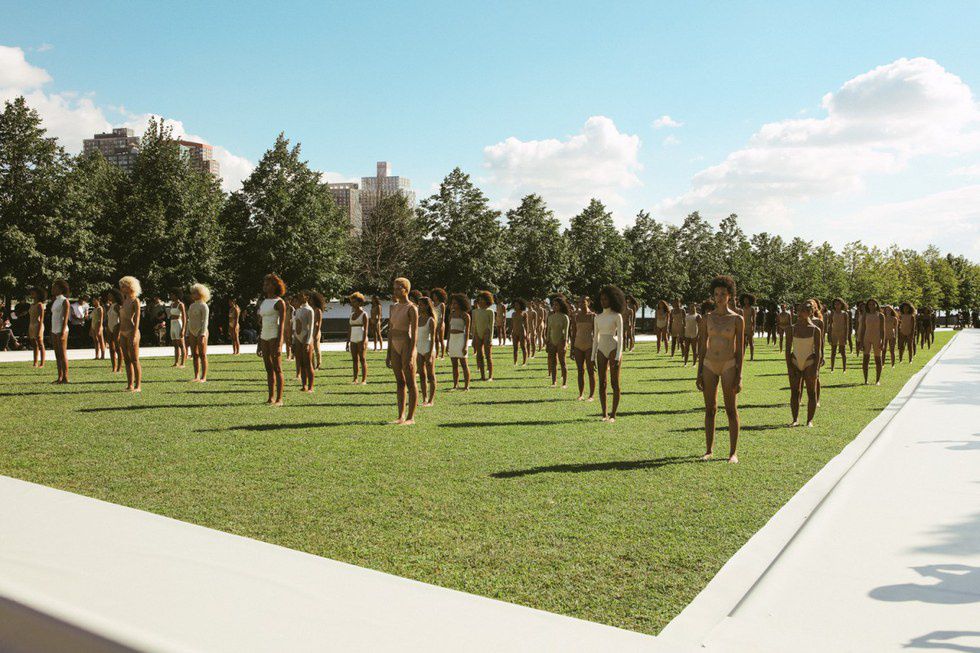 Kanye West aka Yeezy is not known for being understated. From his music to his tweets, he is never afraid to be loud and proud of his original and sometimes controversial views. This same originality and artistic voice can be found in his clothing collaboration with Adidas, now going on its fourth runway season. From a supremely successful shoe line all the way up to a dual album release/fashion show in a sold out Madison Square Garden, Kanye found his place in the fashion world. This past week, during his Yeezy Season 4 fashion show, however, the question became "How long will he stay in it?"
The Controversy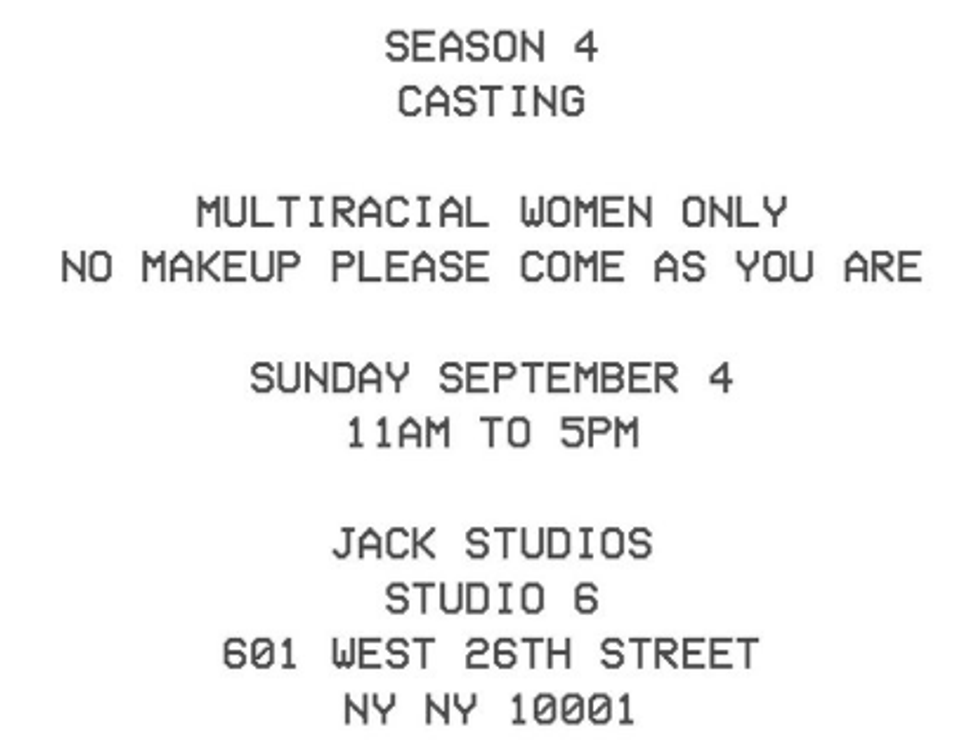 Controversy for Yeezy Season 4 for Adidas existed weeks before there was even a runway to be seen. Kanye was put under blast after posting his casting call for "multiracial women only" on Twitter, with many glorifying his dedication to diversity and others saying the exclusion was not a fair representation of the country today.
The Day Of Drama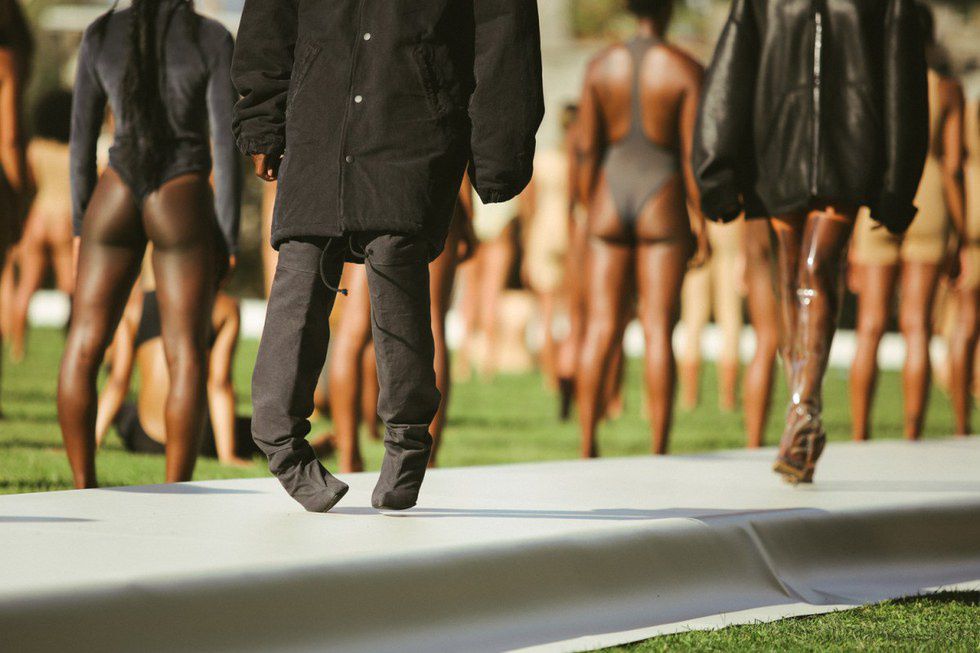 The day of drama started at approximately 3-4 a.m. when Kanye finally sent out the location of his show. Not only did the rapper/designer/mogul decide to take everyone out of the city to Franlkin D. Roosevelt Four Freedoms Park, but because the trek was so long, he provided transport buses, which left many not too happy that they would be missing other shows. Fashionista.com went so far as to say they were "Kidnapped by Kanye West."
After the attendees arrived, most had to wait two hours for Yeezy to fly down by helicopter to his show, while models were left waiting in 90 degree heat. This intense heat, combined with the delay, left two models to faint and twenty more to be forced to sit. Fast forward and the show begins, where it becomes painfully obvious that the Yeezy footwear doesn't fit at all. To close the drama for the day, one model was struggling so hard to walk in her shoes after a heel broke that she twisted her ankle, and proceeded to stumble down the runway until a nice fashion man from Bergdorf Goodman escorted her off. I guess there's no *Blame Game* here, Kanye.
The Reviews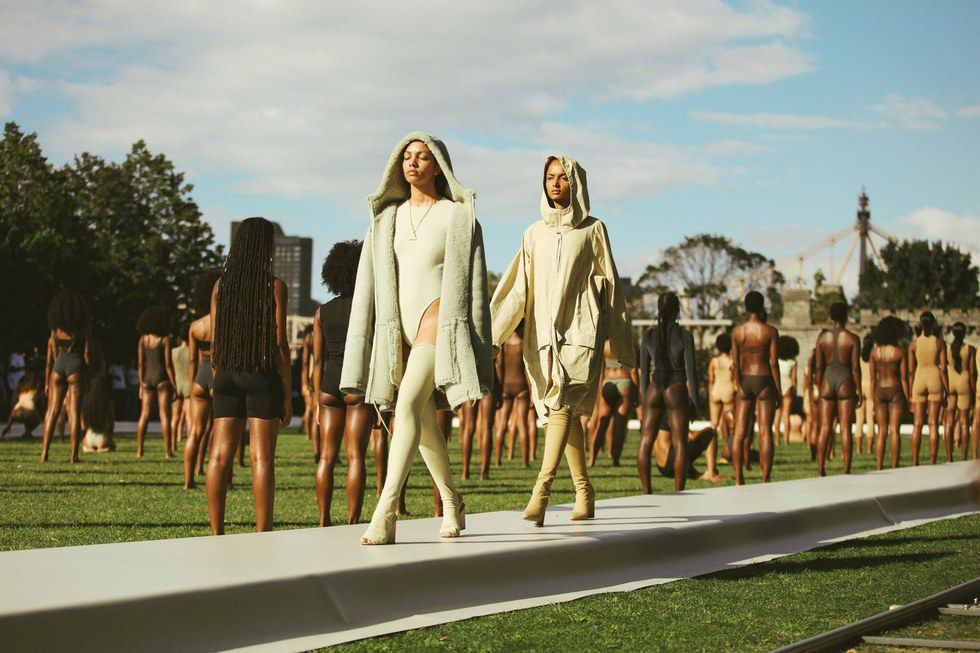 The fashion industry has been skeptical of Kanye West since he stepped onto the New York Fashion Week scene three seasons ago. However, with the endorsement of American Vogue Editor in Chief Anna Wintour and now Paris Vogue Editor in Chief Carine Roitfeld, it seemed as though Kanye and the Yeezy by Adidas brand was in the clear.
Women's Wear Daily (WWD) is the most respected fashion publication to industry insiders, especially during Fashion Week, and they did not hold back on their opinions of Yeezy Season 4. Dubbing it an "abusive relationship," WWD told readers about the "crude and curdled…stunt" of a fashion show, between being dragged out of the city to sit waiting for two hours for glorified Spanx. The writer ended the review with a simple and striking sentence, "Someone make it stop."
The Actual Fashion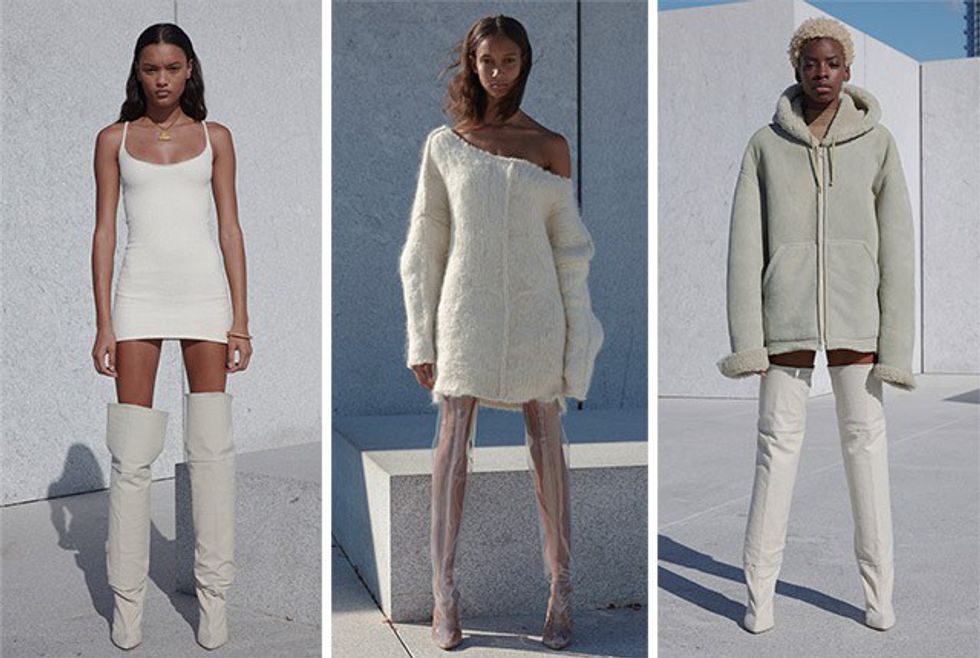 Back at it with the oversized jackets, knit tops and thigh-high bottoms, Yeezy Season 4 carried the same style as its previous seasons, and added one more color - yellow. However, the collection's main change was the introduction of heels. Clearly not too comfortable, one model just took her shoes off while on the runway while, as stated earlier, another's heel broke. Some celebs, such as Teyana Taylor and Sophia Richie, had no problem walking down the runway in their heavy coats. If Kanye's *New Workout Plan* was high fashion sweat lodges, he definitely succeeded.
Here's hoping Yeezy Season 4 won't cause West to *Runaway* from the fashion world just yet.