The cute little furry rodents known as guinea pigs are considered to be one of the 10 Popular Small Pets, according to Animal Planet. They are also recommended perfect for children of any age, great as a "starter" pet. In South America on the other hand, guinea pigs are part of the Andean Culture, mostly known as a traditional dish, but also an important economic component.
According to a Latin American Research Review by Edmundo Morales called "The Guinea Pig in the Andean Economy: From Household Animal to Market Commodity," guinea pigs form an influential part in the Andean culture and economy. Morales stated, "The guinea pig has been raised and consumed throughout the Andean subregion since before the arrival of Spaniards in America."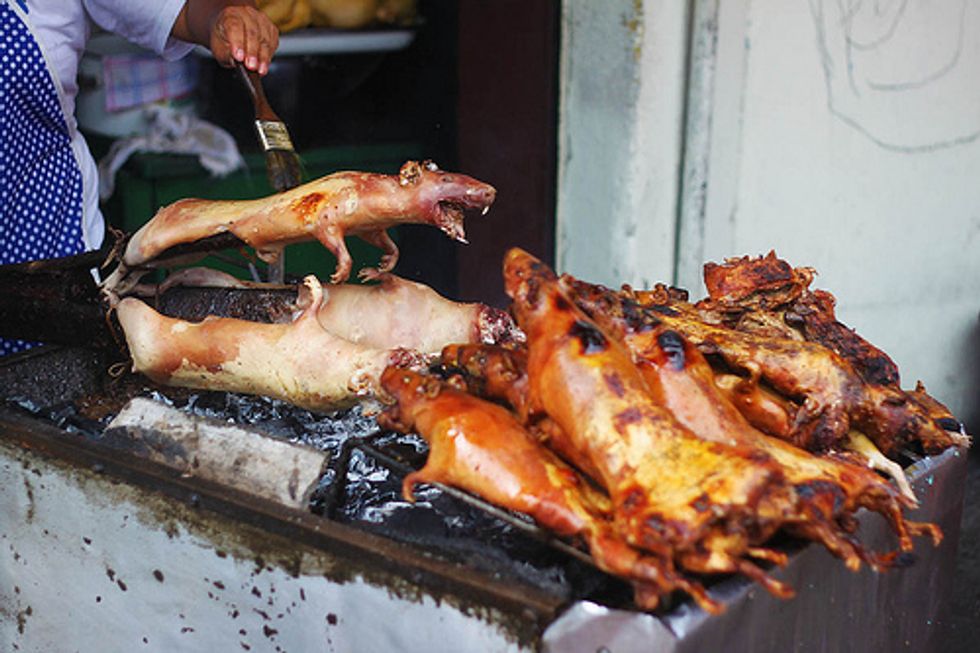 Live Science reported that the Incas domesticated guinea pigs more than 3,000 years ago. As a consequence, around the end of the 16th century during the Elizabethan society, Spanish conquistadors took guinea pigs from South America to Europe, where they became popular pets, according to National Geographic.
Yet, the demand for guinea pigs is also showing up more on plates in the United States. According to NPR, South American restaurants on both coasts seem to be pushing the trend, answering to demand mostly from Andean expats for what is considered a fine and valuable food in Ecuador, Peru and Colombia.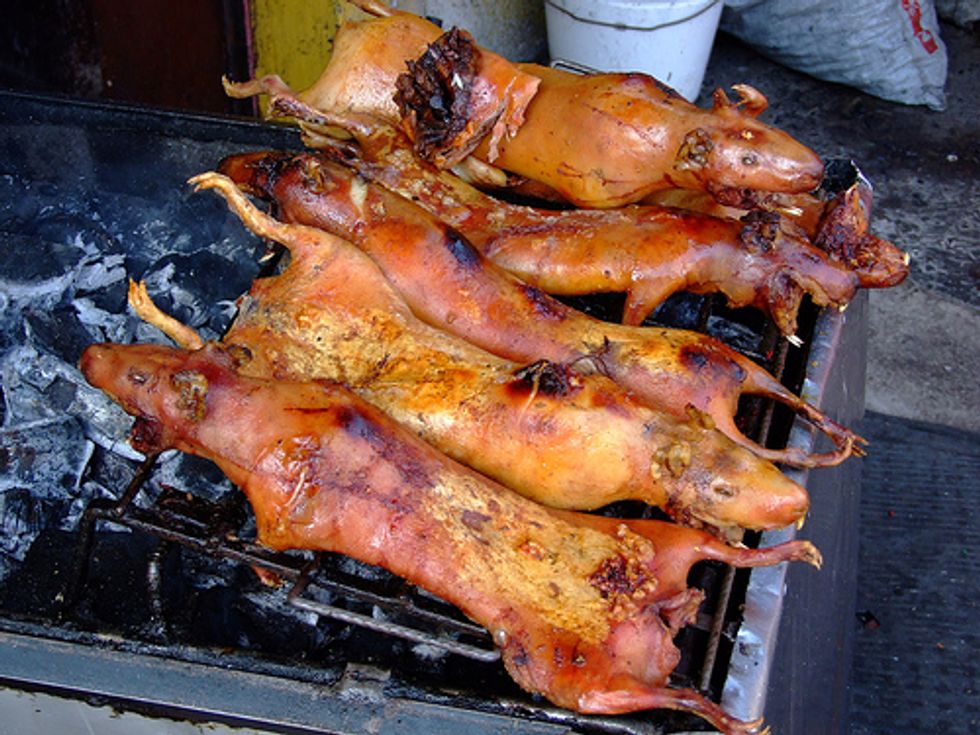 When I lived in Ecuador, my grandparents had a small animal hutch on the terrace where they raised their own guinea pigs. The cuyes, as we call them, started as small little animals that changed in size through good food and care. The results? They grew big and fat. When they reached that point, their existence wasn't for long and instead became part of our food plates.
I would watch my grandmother slaughter them. When dead, she would toss the small dead body into hot water for a couple of minutes and later began peeling off their fur.
It's not only my family though. It's all over Ecuador, especially in the highland regions where cuy, or guinea pig, is very popular. Nevertheless, it's origins seem to date back more to Peru. In 2004, CBS News reported guinea pigs as a vital source of protein for Peruvians in rural communities since they are part of Andean folk medicine and religious sacrifices.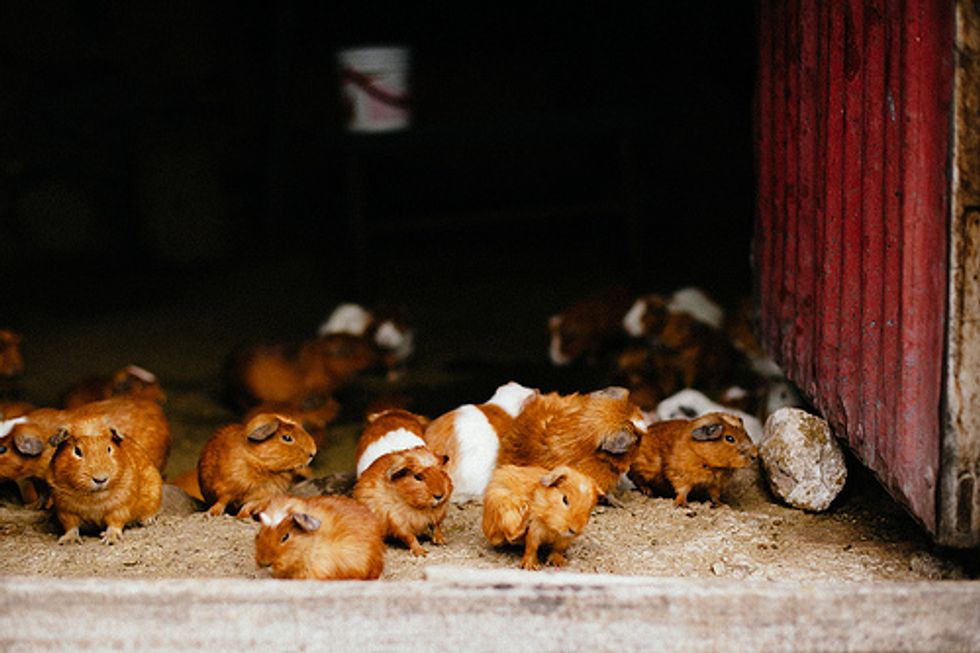 According to CBS, an estimated 65 million guinea pigs are consumed by Peruvians each year. At the same time, guinea pigs have become a great economic source for families. In February 2017, BBC reported the economic benefit of Maria Camera, a Peruvian guinea pig breeder.
"In the past, it was only people living in the mountains who bred guinea pigs, but now we've realized it's a good business," Maria told BBC.
"You can start with something like $100 (£80) and that money quickly grows because by three months, the guinea pigs can start breeding and they will have up to five babies, so the business grows fast."

I know it may seem very cruel, but guinea pigs are an important part of the Andean culture. My family consumes high amounts, especially when imported straight from Ecuador because of its freshness. I also know many other Ecuadorians who love to eat cuy and also feed it to their children as a way of keeping the tradition.
So tell me, if you ever went to Ecuador or Peru would you dare to try our traditional dish, a cuy?