On Saturday, January 21st, 2017, hundred of thousands of Americans marched in Washington, D.C. in favor of women's rights following the inauguration of Donald Trump as 45th President of the United States. Many sister marches took place in cities around the world including Paris, France, London, England, and even Antartica. Phoenix, Arizona was the site of one these sister marches, and tens of thousands of citizens showed up in order to voice their support for women.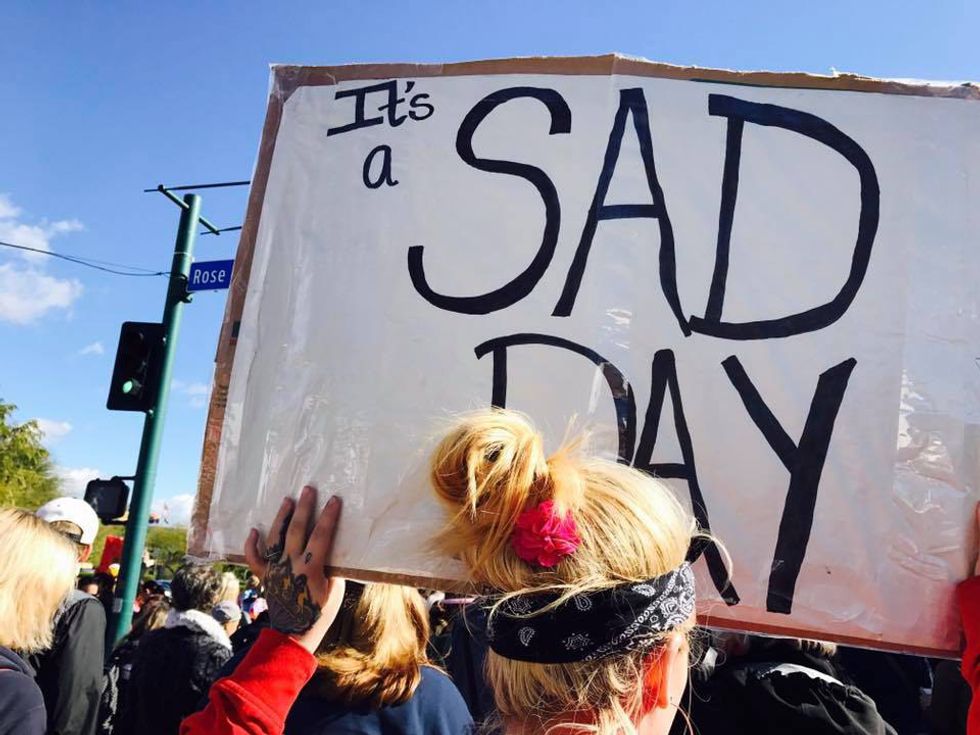 However, the focus at the Women's March in Phoenix was not solely dedicated to women; the LGBTQ+ community, people of color, disabled, and more were represented by the marchers on Saturday. Also, issues such as climate change were prominently supported. This intersectionality and widespread support for many minorities and issues seemed to be eminent throughout the world.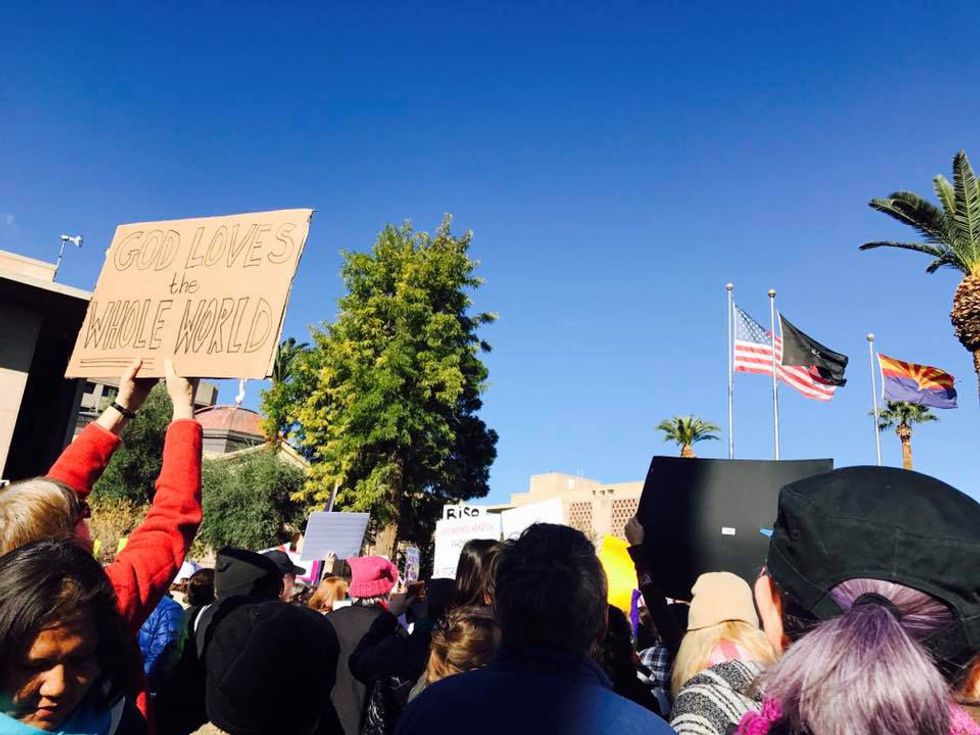 At the Arizona State Capitol, people began speaking at the Women's March in Phoenix during the early afternoon. A plethora of speakers - political activists that were once undocumented immigrants to native Arizonans - were showcased. All of the women, men, and children cheered in agreement with their fellow citizens, and the energy was vibrant and powerful. Also, tables were set-up on the lawn of the State Capitol building in support of organizations such as Planned Parenthood; so many people were congregated around these tables in order to sign-up to volunteer with or donate to the organizations.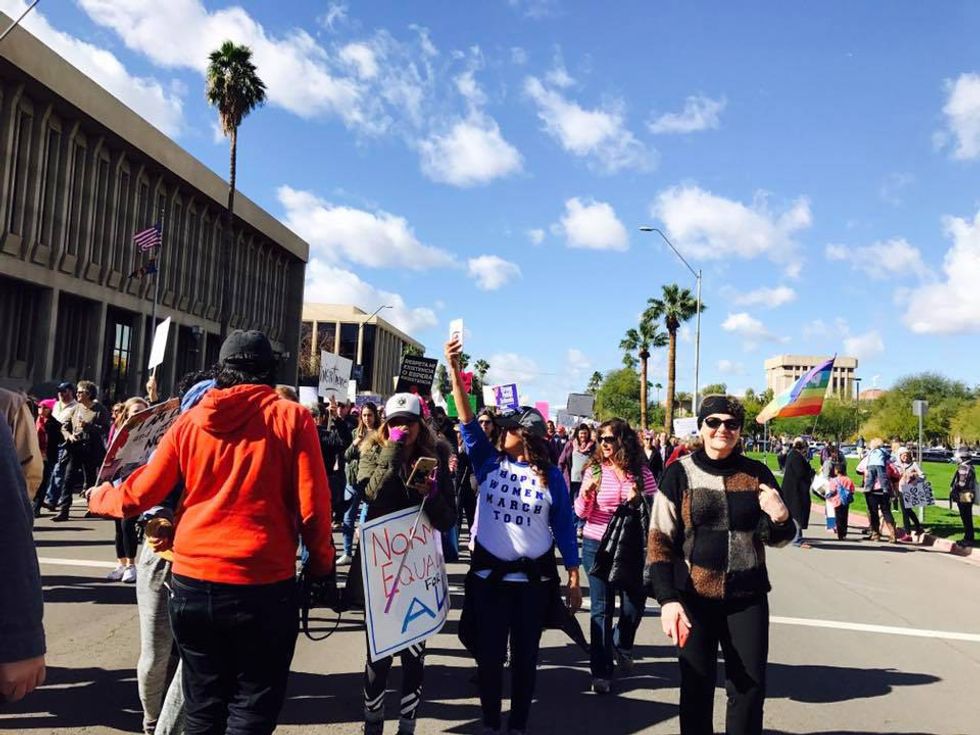 The actual march began after the speakers impassioned the marchers with fervent support for many minority groups of issues that President Donald Trump has often voiced comments against. The people held signs with strong sayings on them such as "my body, my rights" and "100% nasty woman." Flags were flown and mantras were chanted throughout the streets of Phoenix. The march was completely peaceful, and there were a number of children who actually led cheers and held signs with pride. Many people view the passionate children as hope for a future that will resemble the views held by the marchers.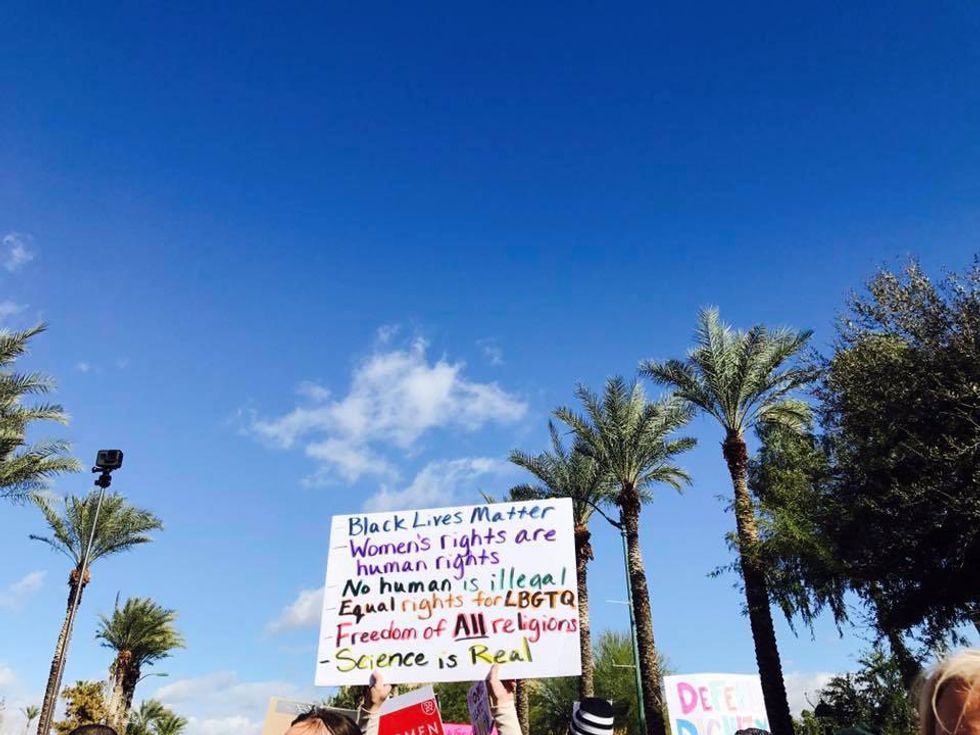 The marchers in Phoenix, and across the world, were not told to end their support on January 22nd. Instead, many people were urged to volunteer and donate to organizations that support women's rights, the LGBTQ+ community, gun regulation, and more. Also, many speakers advocated that American citizens call their local representatives and congressmen in order to safeguard the rights of minorities.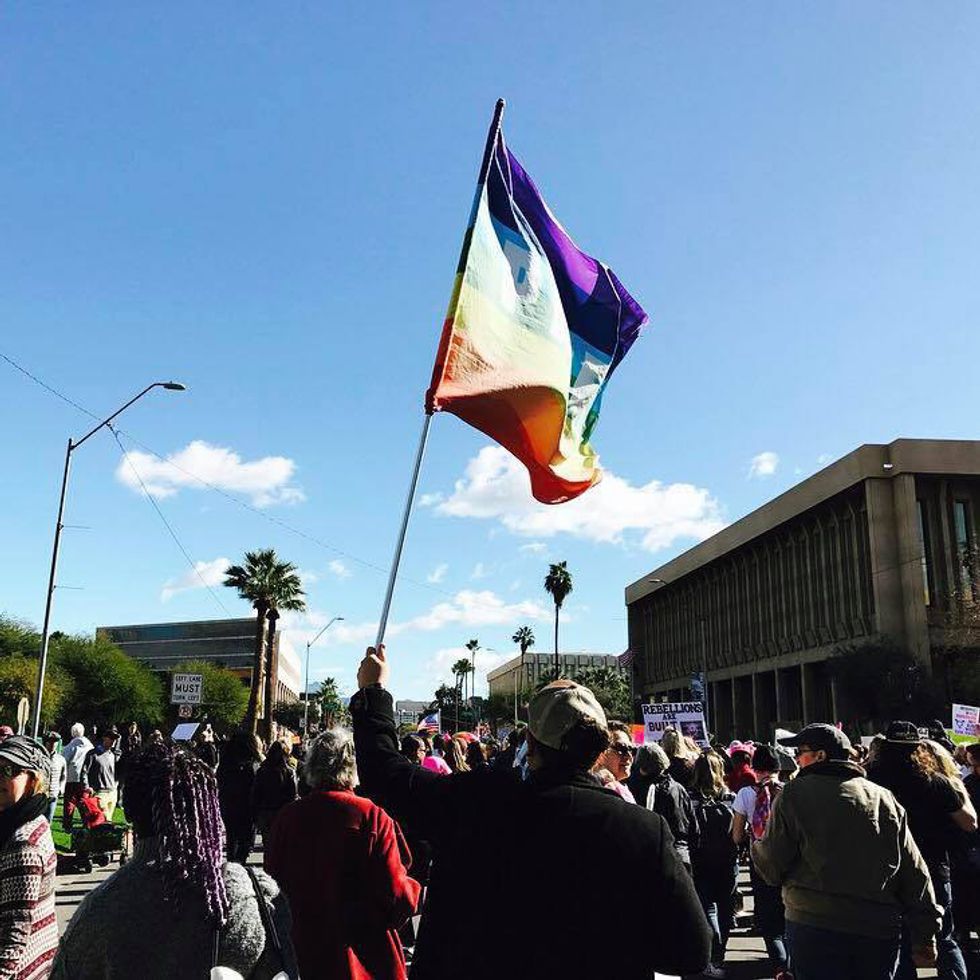 The Women's March was a peaceful event that encouraged people to stand up for minorities and the issues they believe in, and many people are seeing the Women's March as a hopeful light in recent darkness.