While studying in college, each course always allows us to discover something or someone that we never knew about. Frida Kahlo is just one of those people. Favorite artist from modern time who wowed her audience with her very vivid self-portraits that all seem to tell a story, her story.
The Two Fridas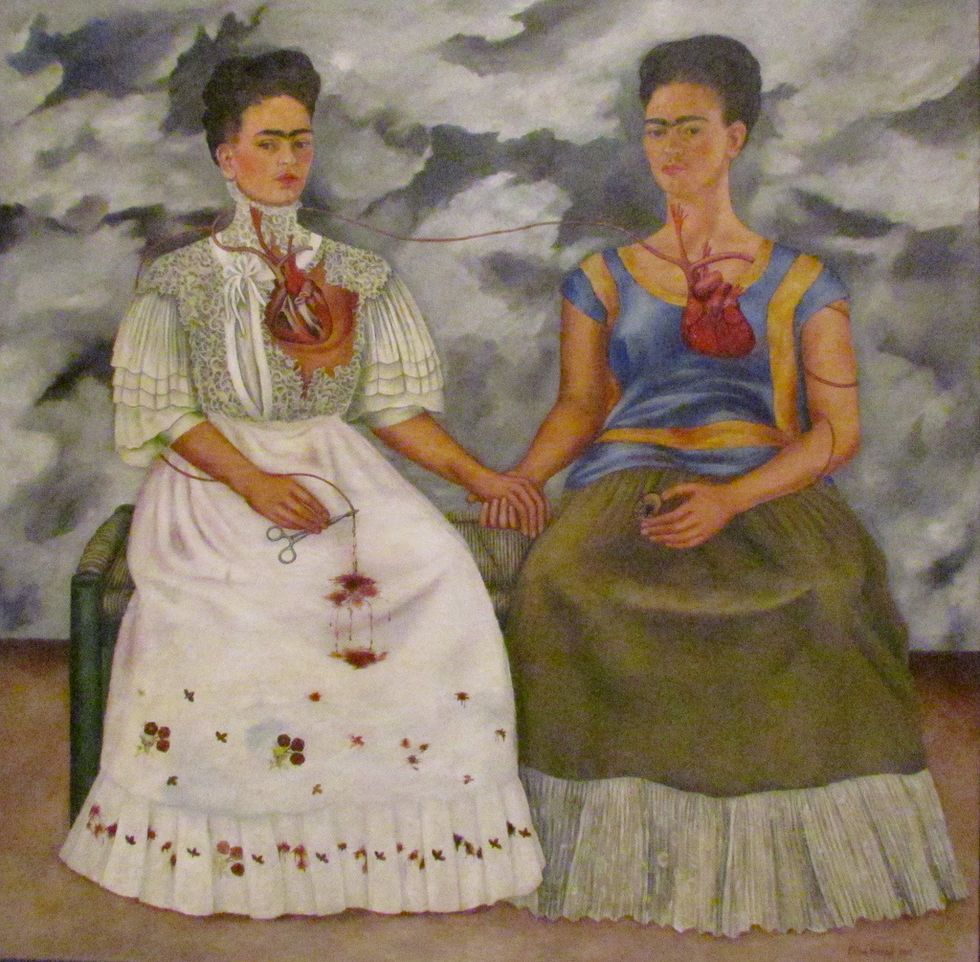 Los Dos Fridas
Created in 1939, Kahlo's self- portrait titled The Two Fridas is a very interesting work of art. The painting depicts Kahlo herself as a woman dressed nicely cutting out her heart and giving it back to herself a woman dressed in regular clothing basically giving life to herself. It depicts Kahlo going back to her roots from a divorce from her husband Diego Rivera. Kahlo is basically giving life love to herself is very inspirational.
Thorn Necklace and Humming Bird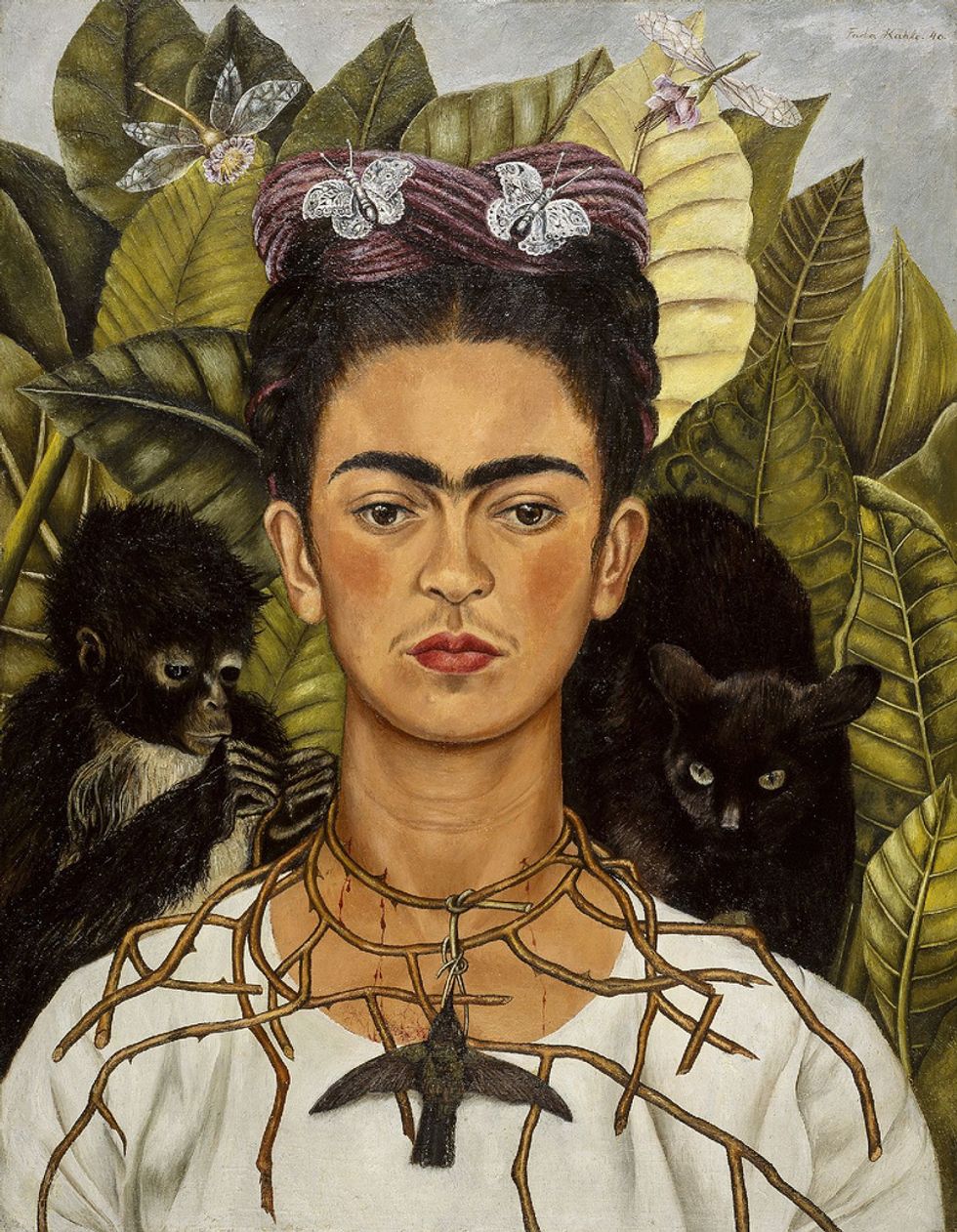 Thorn Necklace And Humming Bird
Kahlo's Thorn Necklace and Humming Bird is a very colorful and vivid work of art. Created in 1938, Frida depicts herself in a thorn necklace with a bird seeming to be hanging or hovering over her chest with a monkey on one shoulder and a cat on the other. Kahlo's hair is also done with butterfly pieces and it looks as if there are dragon flies flying above. Not only are the green leaves a nice colorful backdrop with the animals painted black, Kahlo's vivid imagery of her face is very beautiful as she reveals her true self. This is a very inspirational piece as it encourages women to be themselves.
Self-portrait in velvet dress
The Self-portrait in velvet dress is a very captivating piece by Kahlo created in 1926.In this portrait Kahlo depicts herself as very feminine. I feel that she is expressing her feminine side as she seems very delicate letting the dark background bring out her skin tone with her dark red blouse or top. Very vivid feature of herself again from her neckline to her tiny thin fingers. Kahlo's self-portrait in a velvet dress is a great way that the artist highlighted herself along with her other amazing works of art.