Are you an avid follower of Adam Ruins Everything (Tru TV)? Have you seen his segment on internships? Has it deterred you from taking an unpaid internship in your field? Here are some reasons from an artist's perspective on why you should go ahead and try out that position in a creative field. Not just for the spot on your resume. If your employer is really a creative, they won't be sending you out for coffee runs or limiting your tasks to making copies or posting company tweets.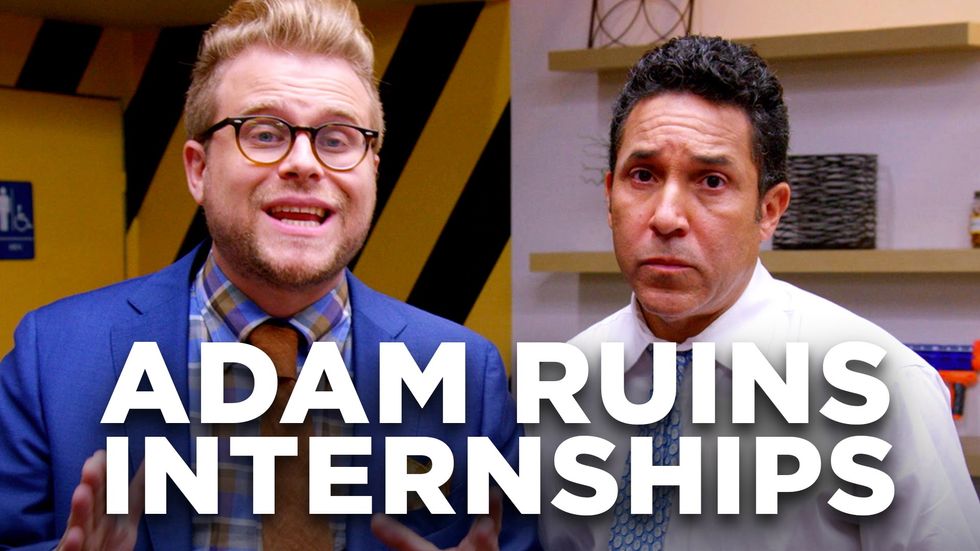 As an alumni of Columbia College Chicago and present foundations teacher at Northern Illinois University, I urge all young artists to check their school job boards for internship opportunities, gallery positions, museum staff, wood shop and print shop employment. Art school doesn't last forever. Even furthering your education in academia can only go on for so long (as I know, sadly, being in my 3rd and final year of grad school).
Practical skills and knowledge of what professional positions are available in the art world are integral to the survival of the artist - if you want to pursue a position in the arts as opposed to being a barista – not to diss a profession I was only recently able to remove from my resume – you must begin early and build up from there.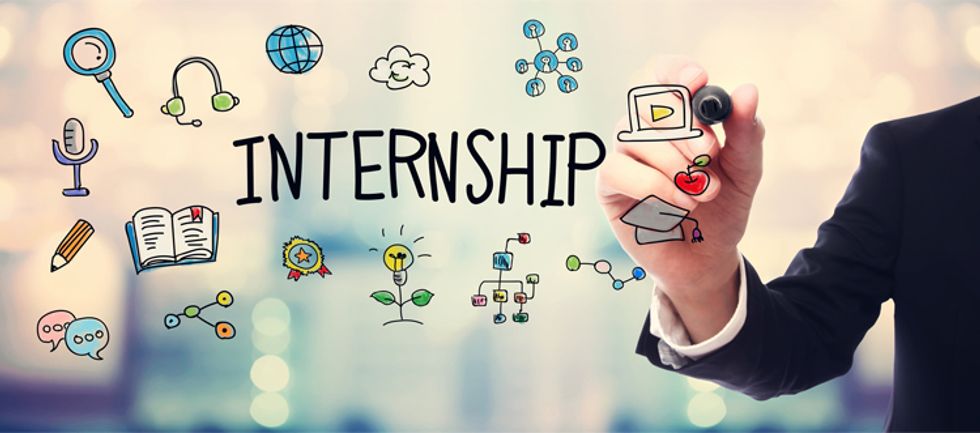 Benefits for the intern:
Higher education helps artists to think more critically. The internship helps artists to think more professionally. An internship is a chance to prove to yourself and others that you are a self-motivated individual capable of taking risks and pitching innovative ideas. Professional experience is needed – some companies will take a risk based on education, but a lot of places want you to prove that you have practical experience in your field. If you take on an unpaid internship you will find value in the experience - that someone invests their time in you for your benefit. And the fact that it does not pay makes you reflect more on the experience itself more than the monetary payoff.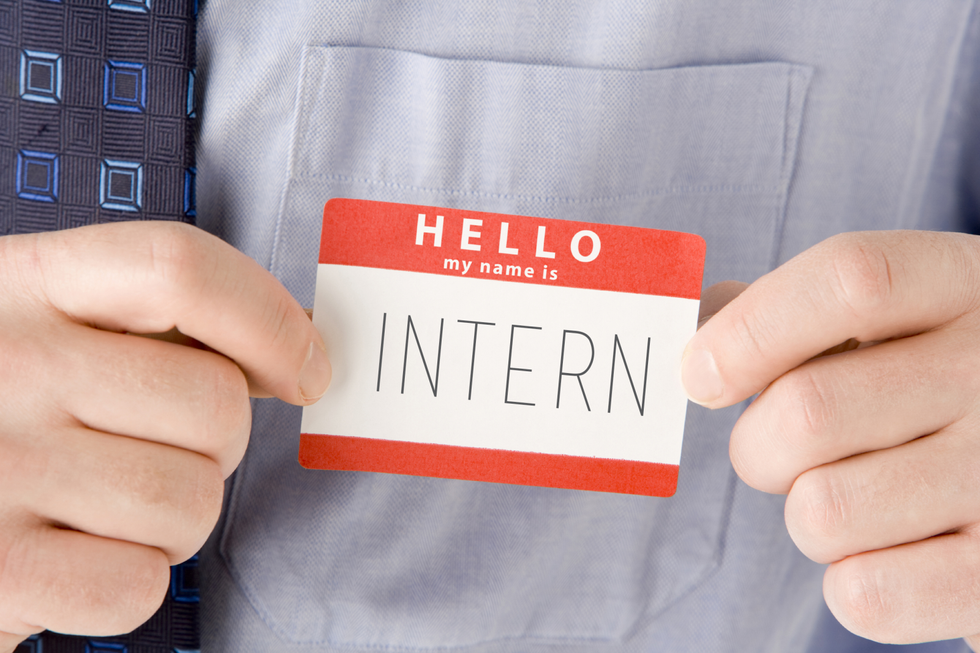 If you are an employer looking for an intern – you should keep these things in mind:

Asking for a full-time unpaid intern is unacceptable. A college student or recent graduate must be able to pay their bills. An intern can receive college credit and learn career-building skills just as easily working part-time for your company. Do not use these people for free labor, focus on making it a valuable experience for them.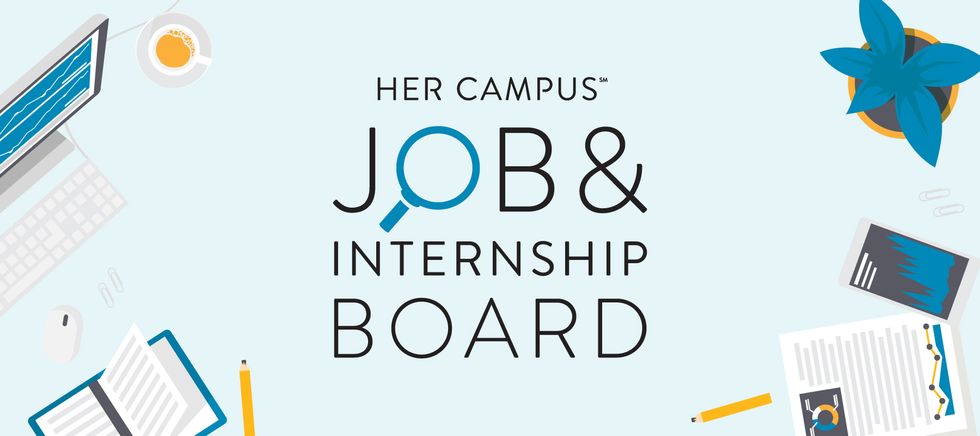 My experience interning:

Speaking from experience, I worked for two semesters as a part-time unpaid gallery intern and artist assistant at a local gallery where students and recent graduates have the opportunity to intern, working one on one with active Chicago-based artists through Elephant Room Gallery's Intern Placement Program. Though the position was unpaid, school credit was offered as an option. I worked anywhere from 12-20 hours a week depending on what responsibilities there were, (was it the week of an opening, a pop-up?) and was given school credit.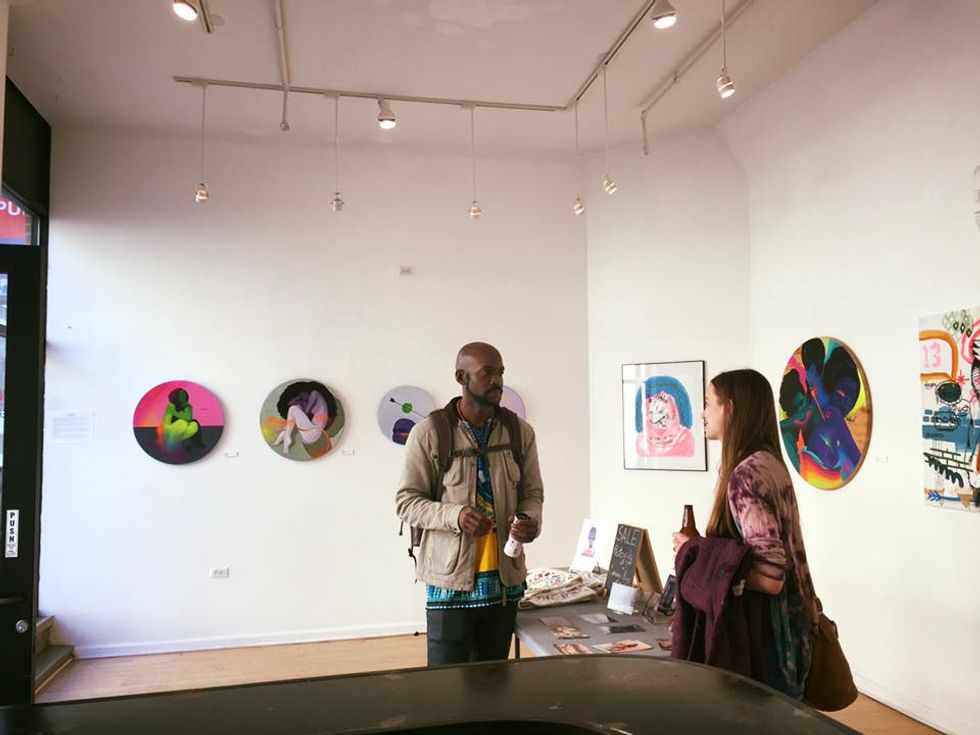 The program is beneficial to both local, under represented and emerging artists and those interning for such artists in their community. The intern placement program provides experience and growth for both artists. Perhaps most importantly, the internship acts as a networking program. The process goes like this, the gallery owner meets with artists, finds out what they need and connects students to them. The comprehensive program entails studio visits, consultations and facilitates a constant working environment. The intern participates in training sessions with the gallery owner, covering many administrative duties. And some of the artists go on to hire the interns for part-time positions as artist assistants. Experience in networking is invaluable to the intern's career.My internship introduced me to the Chicago Artist Resource where I now research exhibitions, grants, and residences for myself. I learned a great deal about marketing digital media, which seems obvious to our generation, but is very important when it comes to web design and social media tricks. The internship expounded on my skillsets and helped me gain greater knowledge about the administrative tasks involved with gallery management. The assistantship helped local artists to focus on their art-making while introducing the clerical side of being an artist to the interns. The intern placement program was very much a two-way street to grow together, short term or long term.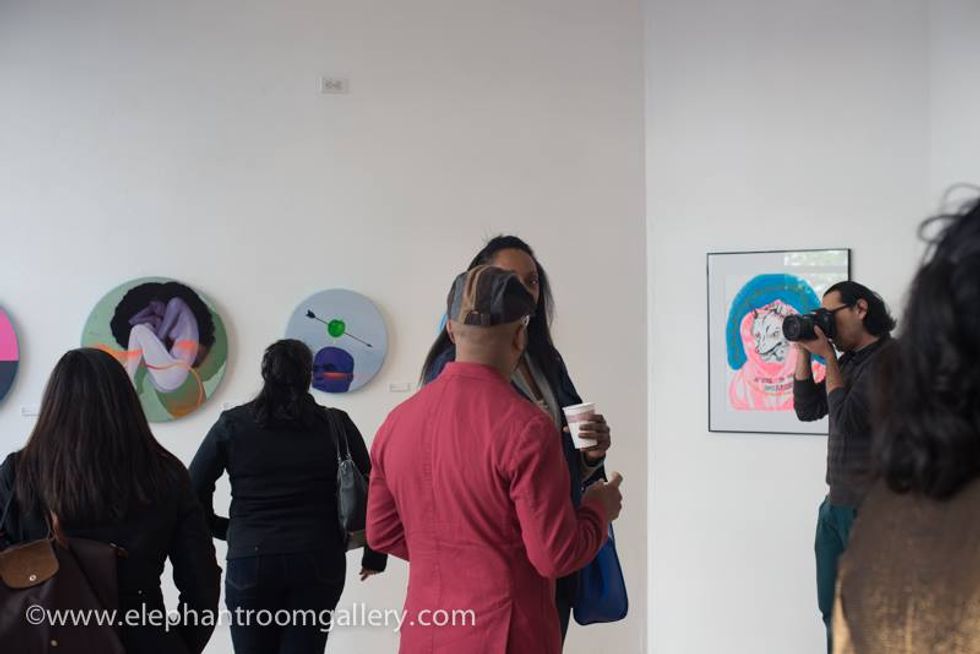 I recently texted my former employer: I want to thank you again for my experience interning with you. A lot of my ambitions, skills, and strategies come from what I learned with you (and Google Docs / Excel are still my go to for sharing info!) I know your interning program helps a lot of young artists get started and helps make us marketable for future positions - thank you so much for that!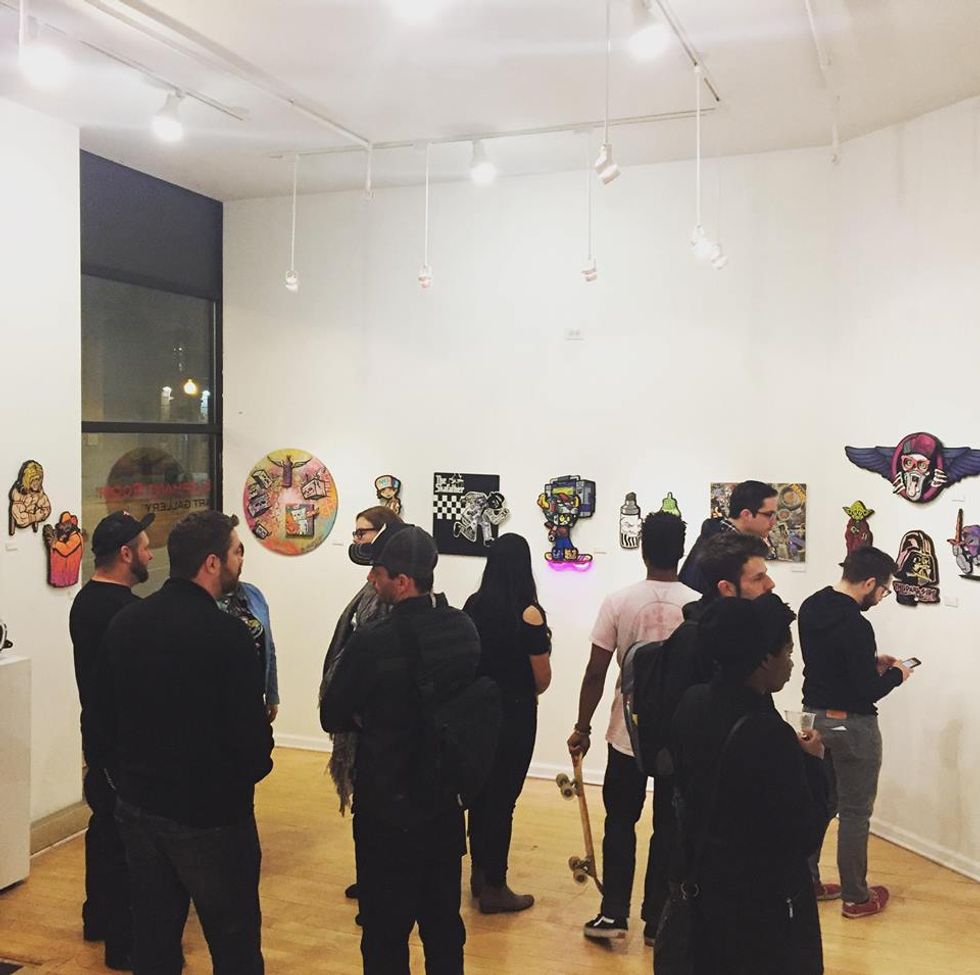 Thanks to my internship, I gained my first experience in administrative gallery programing. Major responsibilities as gallery intern included hanging shows, co-hosting artist talks and public art workshops, working and promoting pop-up shows and co-authoring the art blog "Discovering Art in Chicago." As an artist assistant, I learned the importance of promotion, marketing, and the tedious application process whether it's for upcoming exhibitions, residencies, grants or fellowships (a skill that was grazed over in art school). I gained practical experience with in-studio prep work, file organization, and online documentation. I perfected the art of the press release and in doing so learned a valuable lesson about marketing a concept and building a brand over a series of work.
Where I've gone from there:
My experience as a gallery intern has been the backbone for much of my employment success. The summer after my graduation I was offered a position as a gallery assistant for Art Alliance: The Provocateurs curated show by Shepard Fairey (Obey, Obama Hope, etc.) This ultimately spring boarded my career in gallery and studio management. Working with a high caliber artist and acting as a sales representative in a reputable market made me a valuable candidate for future employment.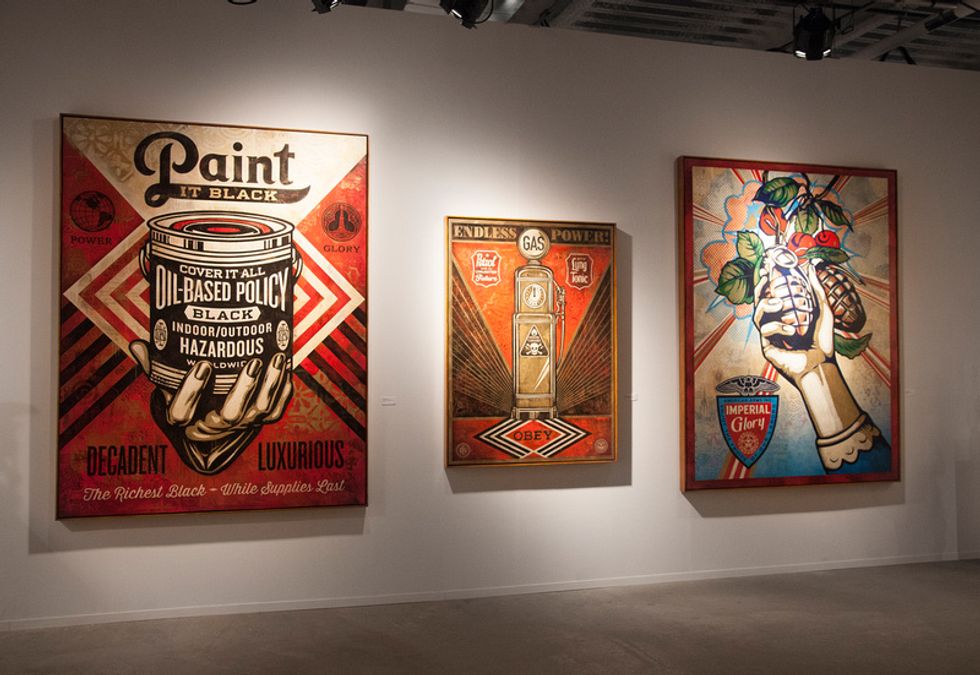 Not long after my experience working with Shepard Fairey I was offered a job assisting contemporary fine art photographer, Darryll Schiff in his West Loop Studio. I have since been promoted to Studio Director at Darryll Schiff Fine Art. My accomplishments with Schiff earned me the coveted internship at DeGroot Fine Art, the art consulting firm based in Chicago. Each of these steps have been inter-related and dependent upon my experience interning and getting my feet wet at Elephant Room, Inc. - an unpaid internship.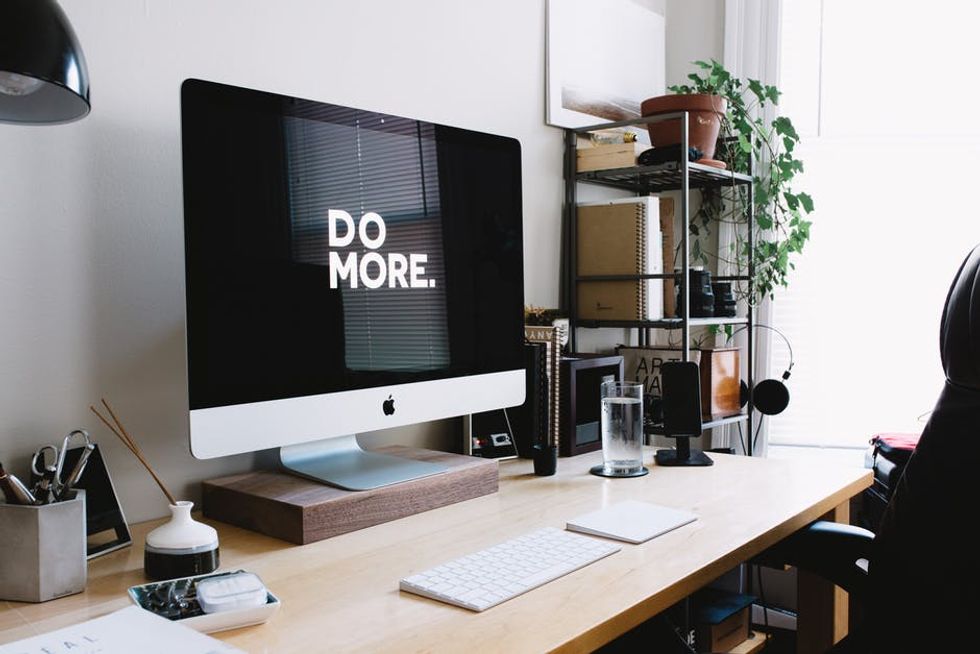 Try new things:

It is important to learn new skillsets to flourish in a creative field. Trying on new administrative hats helps you to learn what interests you. A career in the arts takes multi-disciplinary focus. You must be self-motivated and willing to try different career paths within your field. Value and honor your BA or BFA by finding work that grounds you in the art scene and never give up the hustle. Expand your network with peers and art professionals as much as possible. There is a certain level of growth that can only come from networking with people in your field, whether it is collaborating, cross-promotion or bouncing ideas off each other, starting that conversation is the key to success.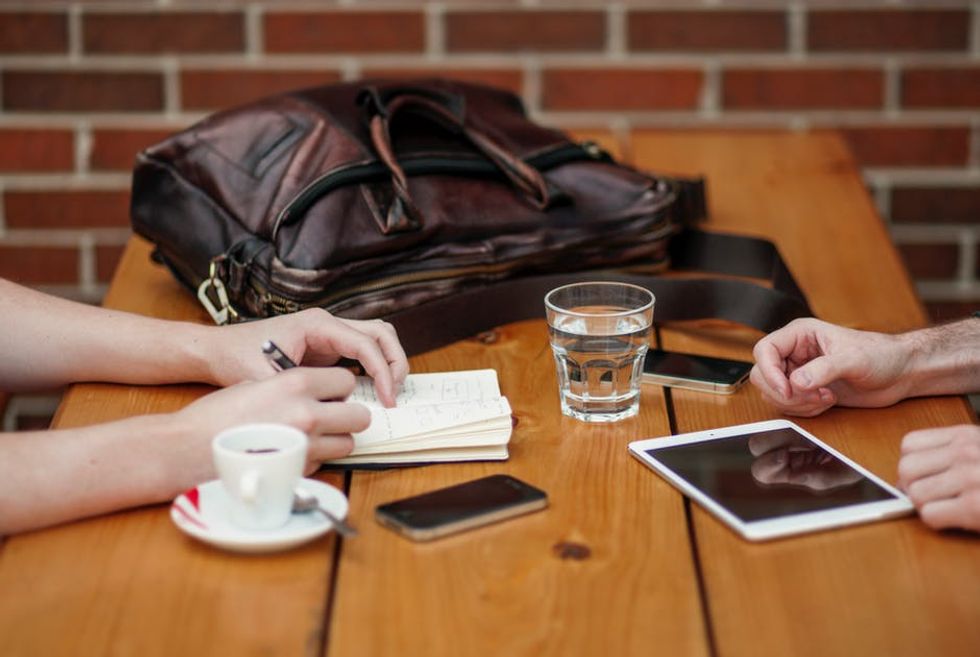 Check out your school's job board today and get networking!
Happy job hunting!