The topic of male feminists can be very confusing. It is either perceived as an empowering type of movement, or—go figure—as a derogatory meaning. But things are changing. Men are speaking out for women on the equality issue still prevalent in our world.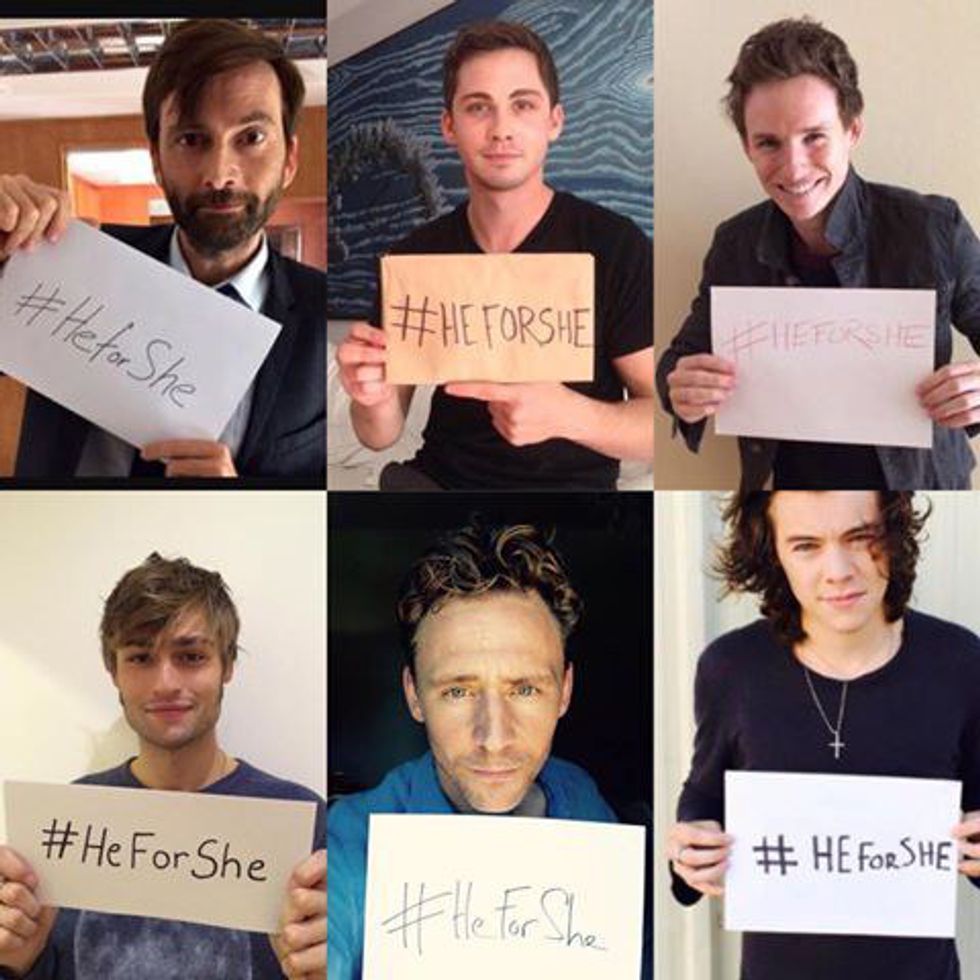 Emma Watson is a very inspiring advocate for the equality movement. As a global goodwill ambassador for UN women, and a growing global campaign, "He For She," Watson is proving to people everywhere that feminism isn't just for women. This campaign is a place where men and women can join together and fight inequality. It is a movement that has become quite powerful all over the world, which involves women and MEN. Watson has broken the stereotypes of women, and feminism around the world. She, and the other leaders with "He For She" have re-defined feminism simply by showing the world that men need to be feminists just as much as women. "He For She" encourages men to join in on the movement of women's equality and rights, which is fundamental human rights. Basically, who wouldn't want to join in on that?
Common questions are: "shouldn't feminism be for women? Isn't that the point?" My answer is no. Men and women are meant to work together. Feminism isn't just a movement. It is a hope for a better future, not only for women but for men, as well. When we work together in the world, there is an outstanding success. When men encourage women and treat them as equals, amazing things happen.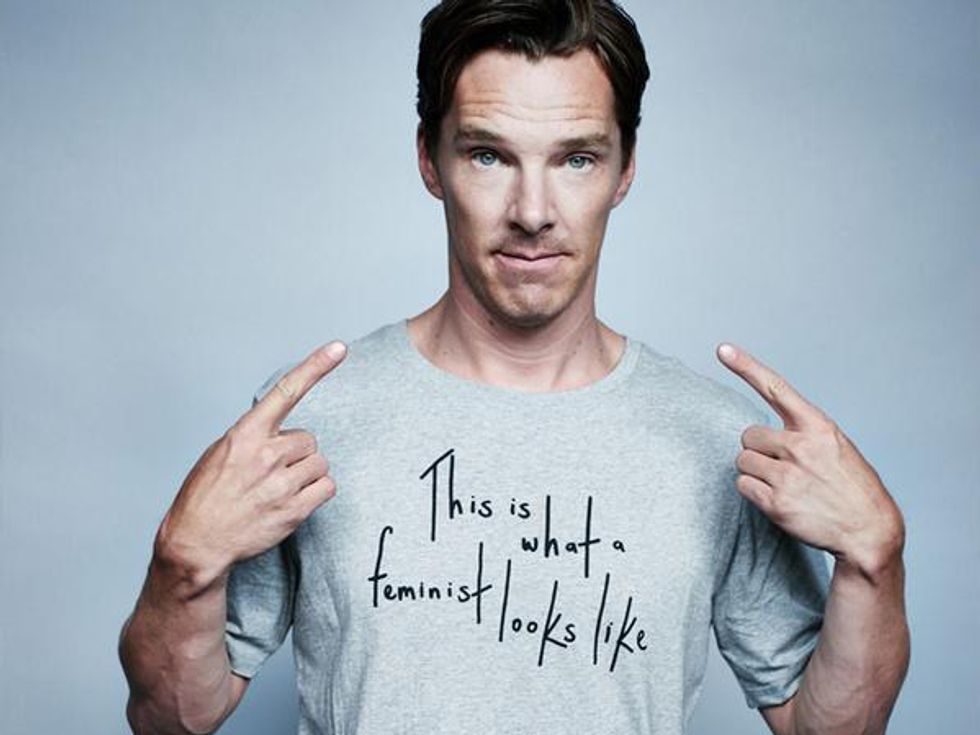 There is something very beautiful about men and women joining together to fight for something that is so imperative to our world. Celebrities such as Chris Hemsworth, Benedict Cumberbatch, Matt McGory, Tom Hiddleston, Harry Styles and many, many more are joining in the movement and defining themselves as feminists. And why? Because they know and believe that we were meant to be equals. Because even MEN like Thor (Chris Hemsworth) realize the struggle and fight women have had to endure to be considered "good enough."
To me (and many others, I'm sure), those are the REAL MEN in the world. The real men are the ones that don't feel INTIMIDATED by successful, powerful women. Those men are the reason we have hope for a better tomorrow, because they want to VOLUNTARILY stand with women for what is right, and what is just.
Click HERE for more information on the "He For She" movement, and how you can get involved. Together we can change the world.