As I look back on my freshman year of college, I think about all of the things I learned about myself and about the world around me. One of the misconceptions that I had when I entered college was that it was one big party. I know what you are thinking. Yes, there are actually a lot of parties. However, the time in between isn't always a party. There are a lot of times when you are alone and you might let yourself feel lonely. This is something that I discovered a couple months into college and had trouble coping with at times.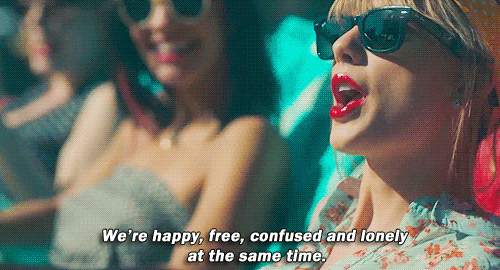 T-swift sums it up pretty accurately, "We're happy, free, confused, and lonely at the same time." College students are happy to be free and on our own. However, then we are confused by why it's not exactly what we thought it was and we may feel lonely or homesick.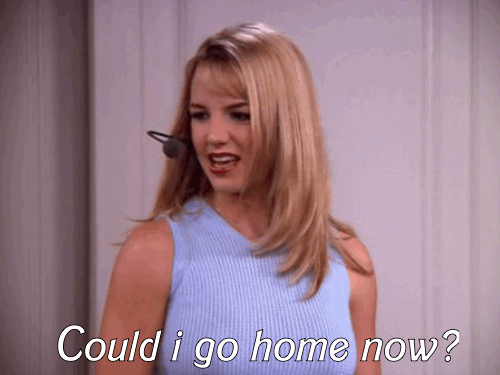 College students spend more time alone than high school students. When you are in high school, you arrive and are greeted by your friends every day. You play sports with your friends after school, do your homework, and you probably go home to a home cooked meal from your family before going to bed. In college, you may only have about two classes per day with no other obligations. Unless you have a meal plan, you have to figure groceries out on your own. Many days as a college student are spent going to classes filled with strangers, studying alone in a library, and eating alone for lunch or dinner in your dorm or apartment. It is just a fact of being in college and a fact of growing up.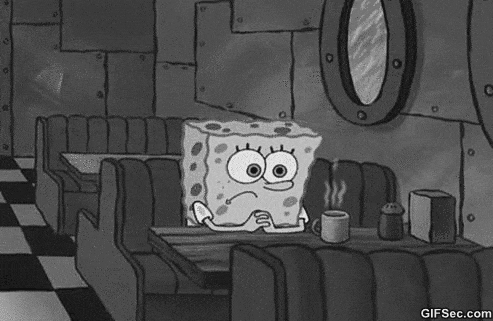 However, you don't have to let "being alone" make you feel "lonely." There is a difference. Being alone just means being by yourself. Being lonely means being upset without good company.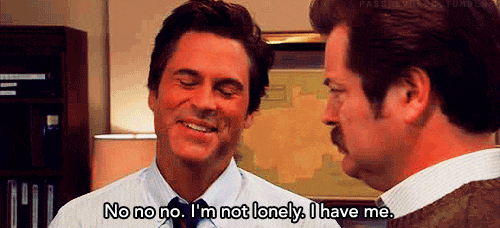 Don't stay in your dorm every free hour of your day. Keep busy and get involved, I found that to be the key to not feeling lonely. I joined a sorority, ate meals at the house, got involved with two or three organizations on campus, participated in campus-wide events, ran 5k's on campus, went to a gym regularly, played intramural sports, went to weekly youth group gatherings, and caught up with friends over ice cream every other week. Through these activities, I made friends and spent my time immersing myself in the campus around me. You don't have to do the same things that I did, but I can guarantee that you will feel your loneliness go away when you put yourself out there, try to surround yourself with a community of like-minded people, and participate in things that you enjoy!


We are not meant to live our lives alone. We are meant to live in community, interacting with one another, and learning from one another. Have a friend to keep you accountable and set goals for yourself. Staying busy won't make your feelings of loneliness go away completely, but it will distract you long enough for you to begin to feel joy towards your life when you are away from home.

"And let us consider how we may spur one another on toward love and good deeds, not giving up meeting together, as some are in the habit of doing, but encouraging one another—and all the more as you see the Day approaching." - Hebrews 10:24-25
Know that you are not alone in being alone. Look around you and you will see thousands of other students going through their daily schedules by themselves. You are also not alone because God is with you.
"So do not fear, for I am with you; do not be dismayed, for I am your God. I will strengthen you and help you; I will uphold you with my righteous right hand.

" - Isaiah 41:10
When you try to look at it from a biblical perspective, being alone isn't always a bad thing. It can be peaceful, relaxing, and a time for reflection or talking to God. I think, sometimes, that God designed this time alone in college so that we would draw nearer towards Him and realize that we need Him. Someone who spent a lot of time alone and benefitted from it was Jesus Christ.
"And rising very early in the morning, while it was still dark, he departed and went out to a desolate place, and there he prayed." - Mark 1:35
Jesus was the most perfect example of how we should live our lives. I believe that if He spent time repeatedly doing something, even if we may not understand it, it must be important. Spending time alone with God rids our minds of distraction so that we can focus on Him and hear His Word.

So, fear not! Time alone was designed from the Creator Himself, so it's okay to spend a lot of time alone during your college days. Use this time to try and balance busy time with reflective time. Don't let the Devil get you down, make you feel lonely, or cause you to feel insecure with yourself. So, the next time you scroll through your Facebook newsfeed for hours or binge watch Netflix, close the screen and explore the possibilities around you. It's only a lonely world if you let it be.