On average the human body is made up of 60% water. Despite this fact, many people stay dehydrated without realizing it. I know I was one of those people. The fact that water is good for you isn't some fitness secret, but it's really hard sometimes to choose water over coffee or soda.
I've tried to make efforts over this summer to increase my water intake, especially because a large part of my internship has required me to be outdoors in weather exceeding 90 degrees. I noticed my other co-workers were having the same problem and I would often give away my extra water bottles because I felt bad for them. I kept finding myself feeling extremely dehydrated and ready to drink a Coke as soon as I got home for the caffeine boost. On top of being dehydrated, caffeine is a diuretic, which was dehydrating me even more.
I decided that I needed a change. Feeling terrible all the time is exhausting. I had seen photo after photo on Pinterest of empty milk jugs with lines marked on the sides, times to drink and motivational phrases like, "Remember your goals! No excuses!" I was intrigued and decided to give it a try.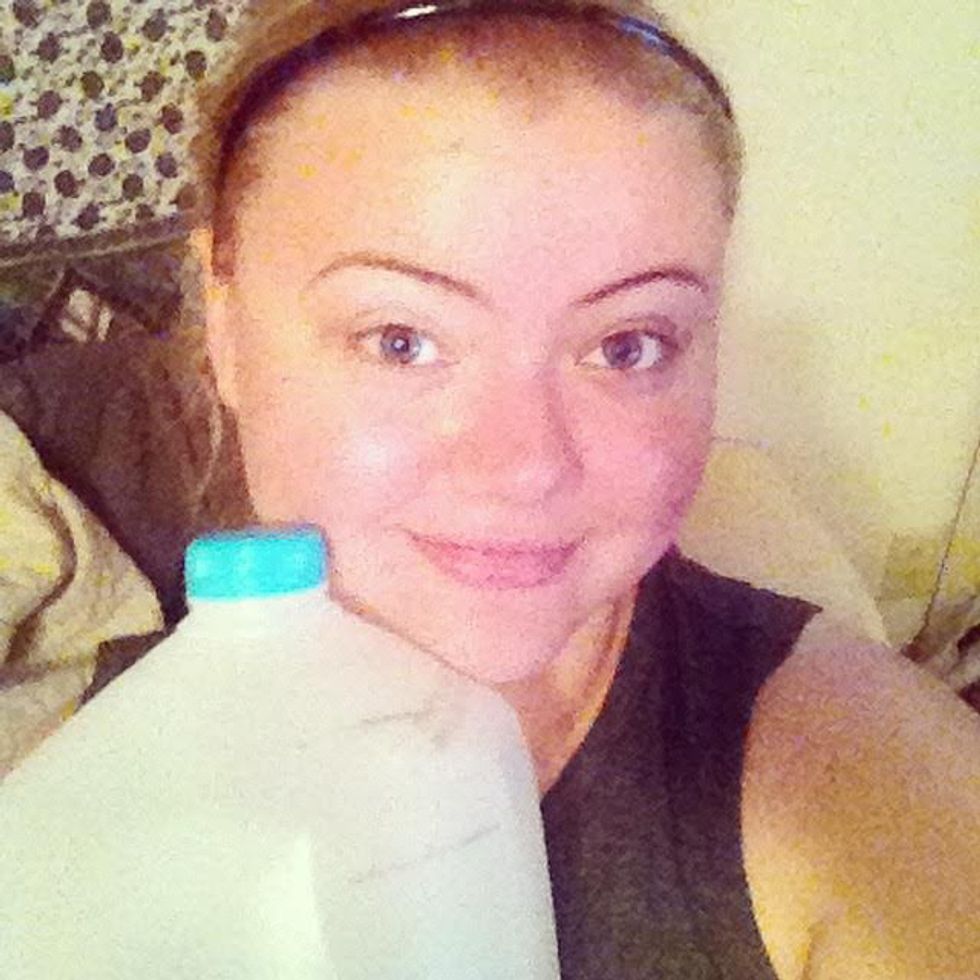 A few people close to me have approached me and asked me about how safe drinking a gallon of water a day is. It is recommended that we drink eight to ten glasses of water a day. Most people don't come close to that amount. While a gallon ends up being more than the eight to ten glasses, you can drink more. This is water, the stuff we are made out of. The only potential dangers of drinking a gallon of water a day are drinking too quickly. Chugging water can damage electrolytes in the body and drink large amounts of water in very short periods can lead to water intoxication which is extremely dangerous. I assured my friends and loved ones that I would drink slow but steady.
I have used this challenge as a restart to my health and fitness goals. I am breaking my soda addiction, eliminating all alcohol and no longer drink coffee. There are many advantages to drinking water consistently such as improvement of skin, reduced fatigue, and fewer headaches. A 30-day water challenge can also potentially help people lose weight by making your body feel fuller causing you to eat less.
So far I am doing very well in my challenge. Along with changing my water intake, I have also made other lifestyle changes as well. I am now using the MyFitnessPal app to monitor my calories, all natural dietary supplements from It Works and I run at least one mile every day.
I'm only a few days into my challenge and so far I feel really good. I've noticed I have more energy when I go running and my skin now has a natural glow. The only disadvantage is that I have been using the bathroom much more frequently than I typically would. Despite going to the bathroom more, I don't feel that I have to make any mad dashes and it has not negatively impacted my day. I can't wait for day 30 and to see what overall changes occur to my health.