At the innocent age of 16, I found my sanctuary. Life for an angsty high-school student meant waking up before dawn, followed by long nights of homework and extracurricular activities. I never liked the taste of my mom's homemade coffee, but since the first time I ordered caramel iced coffee from Dunkin' Donuts, I haven't been the same.
The. Game. Had. Changed.
Eventually, my love for the nectar of the gods escalated into a borderline addiction. Every morning, I'd hop out of bed, pick up a friend, and order our signature drinks. From traffic delays to running late, nothing could get in our way. Once, I happily accepted a late slip, then went back out to get coffee. It gave us something to look forward to during our commute to school. Though many who read this article may not be religiously affiliated, a certain Bible quote comes to mind when thinking of iced coffee -- Philippians 1:3-4: "Every time I think of you, I give thanks to my God."
Coffee shops became my safe place. Like the sun rising in the morning, my daily dose of caffeine was something I could count on. Whether studying was going something like this: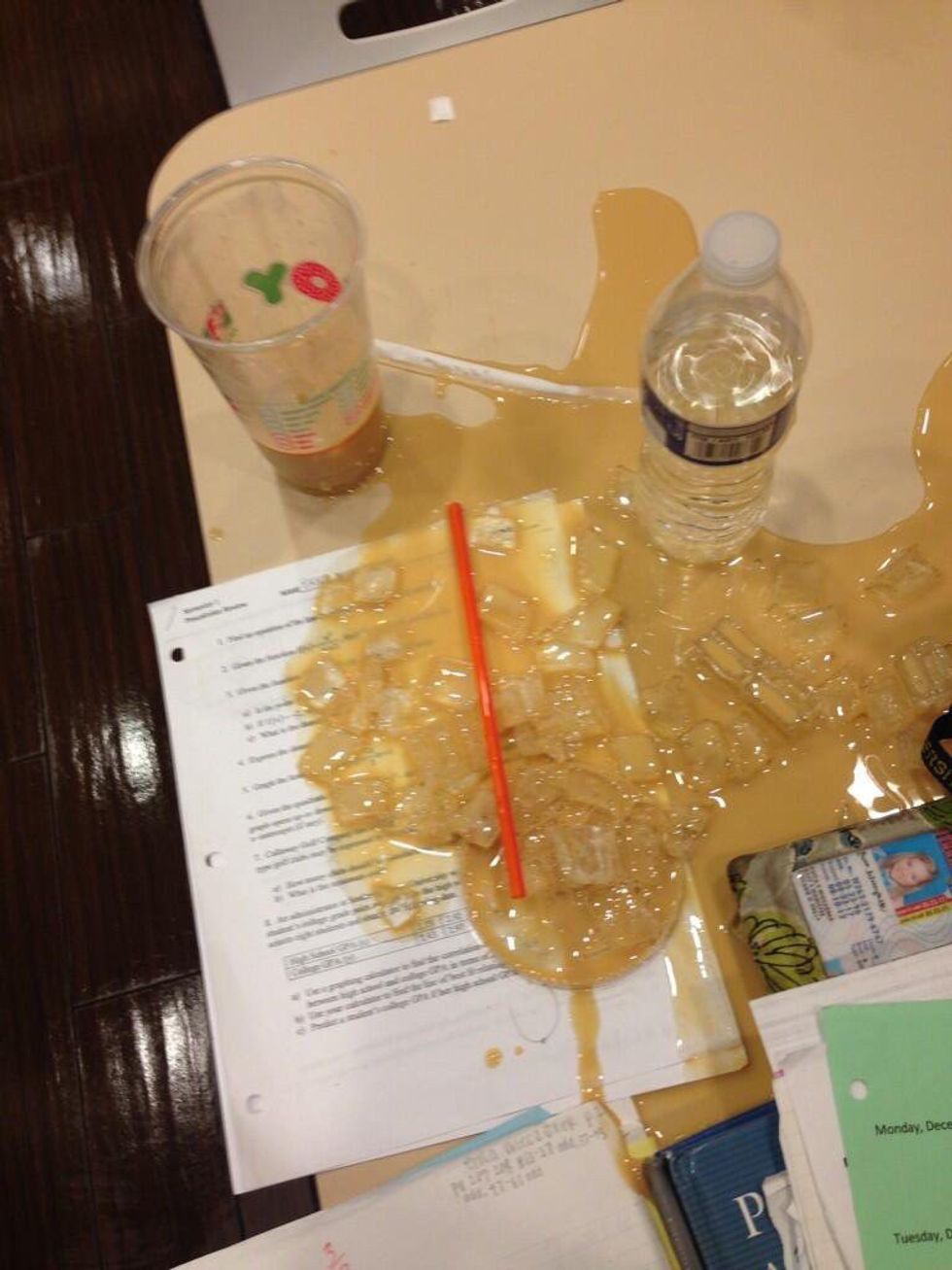 or I was having a day like this: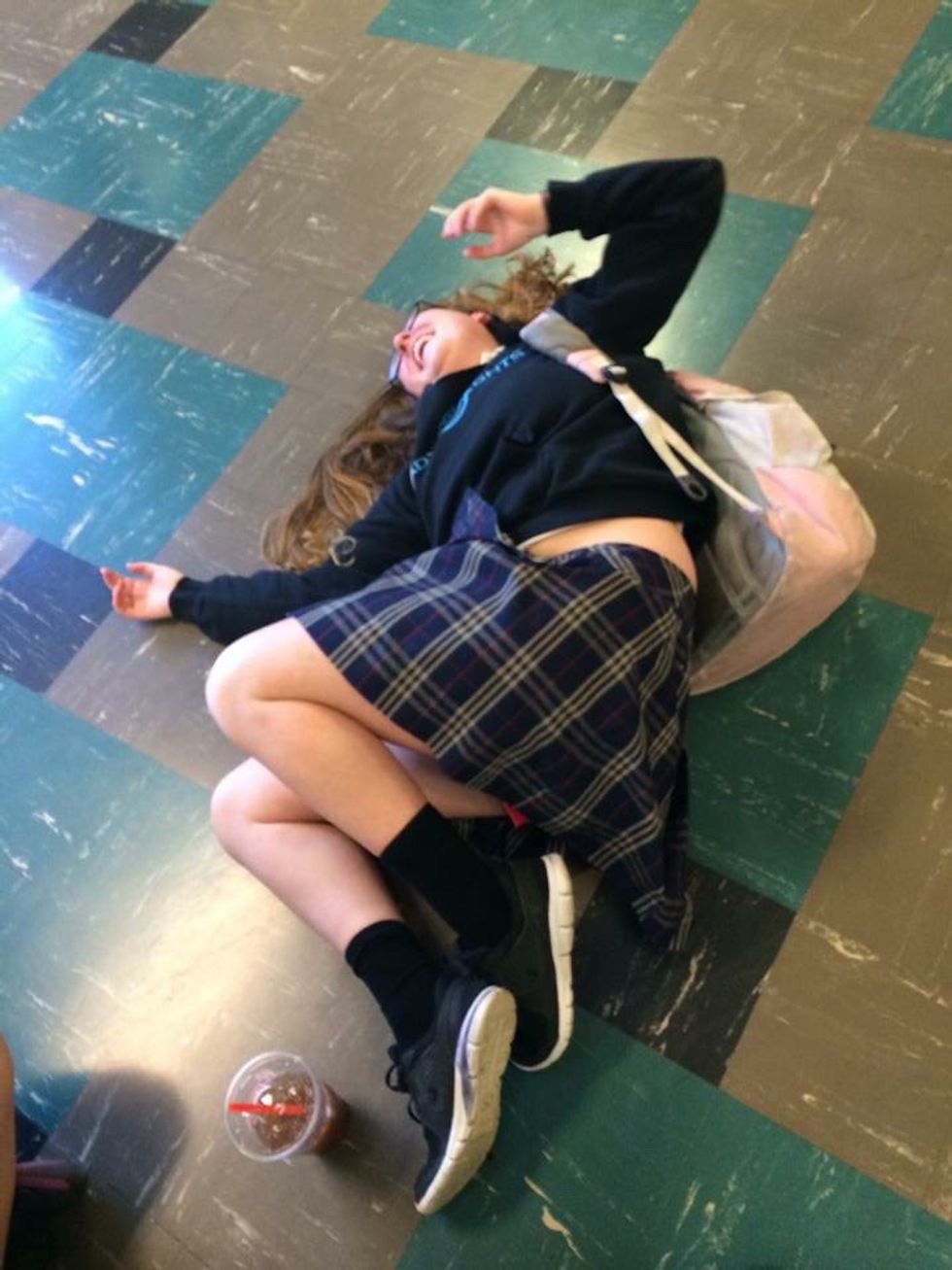 I knew that grabbing a coffee with a friend would instantly brighten my mood. I've had the majority of my most serious conversations over an iced coffee. The booth in our "home Dunkin'" has always offered a warm and comforting atmosphere, whether we're crying, laughing, or laughing so hard we cry. When the exhaustion is killing you and giving up seems like the best option, coffee reminds us how strong we are and to persevere. All-nighters in the library would be impossible without the magic brew. College life taught me that there is no such thing as too much coffee. Except maybe that one time...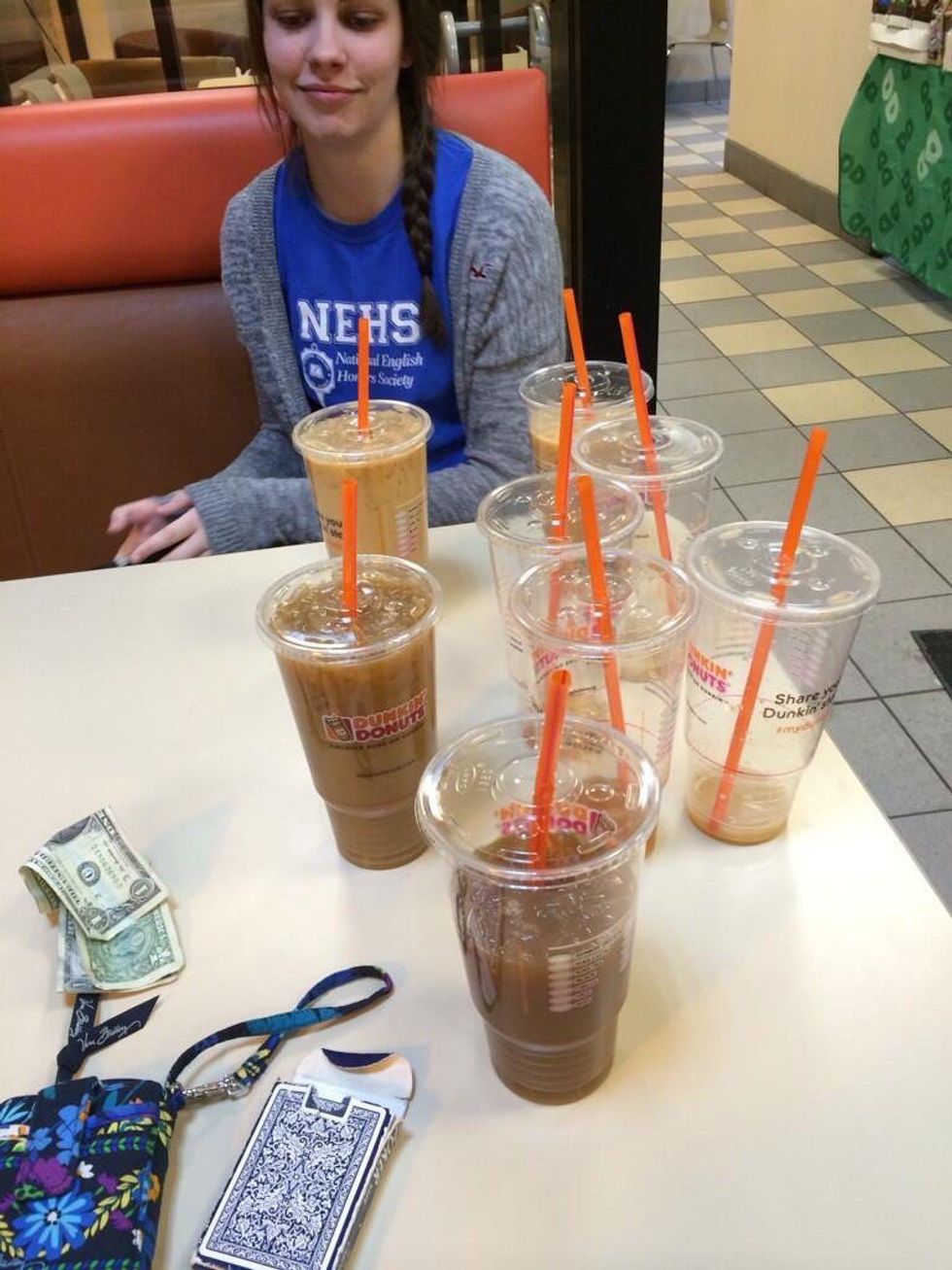 Over the years, my friends and I developed our own barter system, exchanging coffee for goods and services. "I'll buy you coffee if you a) help me with a paper, b) do my hair, c) give me a ride," are things I say and hear on a weekly basis. Coffee has also proved itself useful during difficult times. I believe in letting kindness be your currency; it's incredibly easy to drop off an iced coffee at a friend's work, rehearsal, or home to lift their spirit. For just a dollar between the hours of 3 p.m. and 6 p.m., you can completely turn someone's day around.
As strange as it may seem, iced coffee has greatly impacted my life. The bonds strengthened and memories made over iced coffee with friends will forever hold a special place in my heart. The good things in life are better with coffee.