Alpha Chi Omega became my home and now is my home. I knew it was the right place for me because of many different reasons. Alpha Chi has offered me more than just cute letters and best friends, but also leadership skills, networking ability and the love for our philanthropy. Here are the reasons I am proud to call myself a sorority girl.
1. Our Philanthropy:
Domestic Violence Awareness, Education, and Prevention. Before Alpha Chi, I never realized how many people are actually affected by this issue. Alpha Chi provides awareness for the issue and we do our best we can to bring attention to the issue. We as Alpha Chi's believe that domestic violence is a big issue, and it needs to be addressed.

2. Our Symphony:
Our symphony reminds me to be the best version of me I can be. It reminds me to appreciate the little things in life and to see the beauty in the normal things of life. It reminds me to keep my life and self balanced, and believe in the happiness, joy, and peace around me.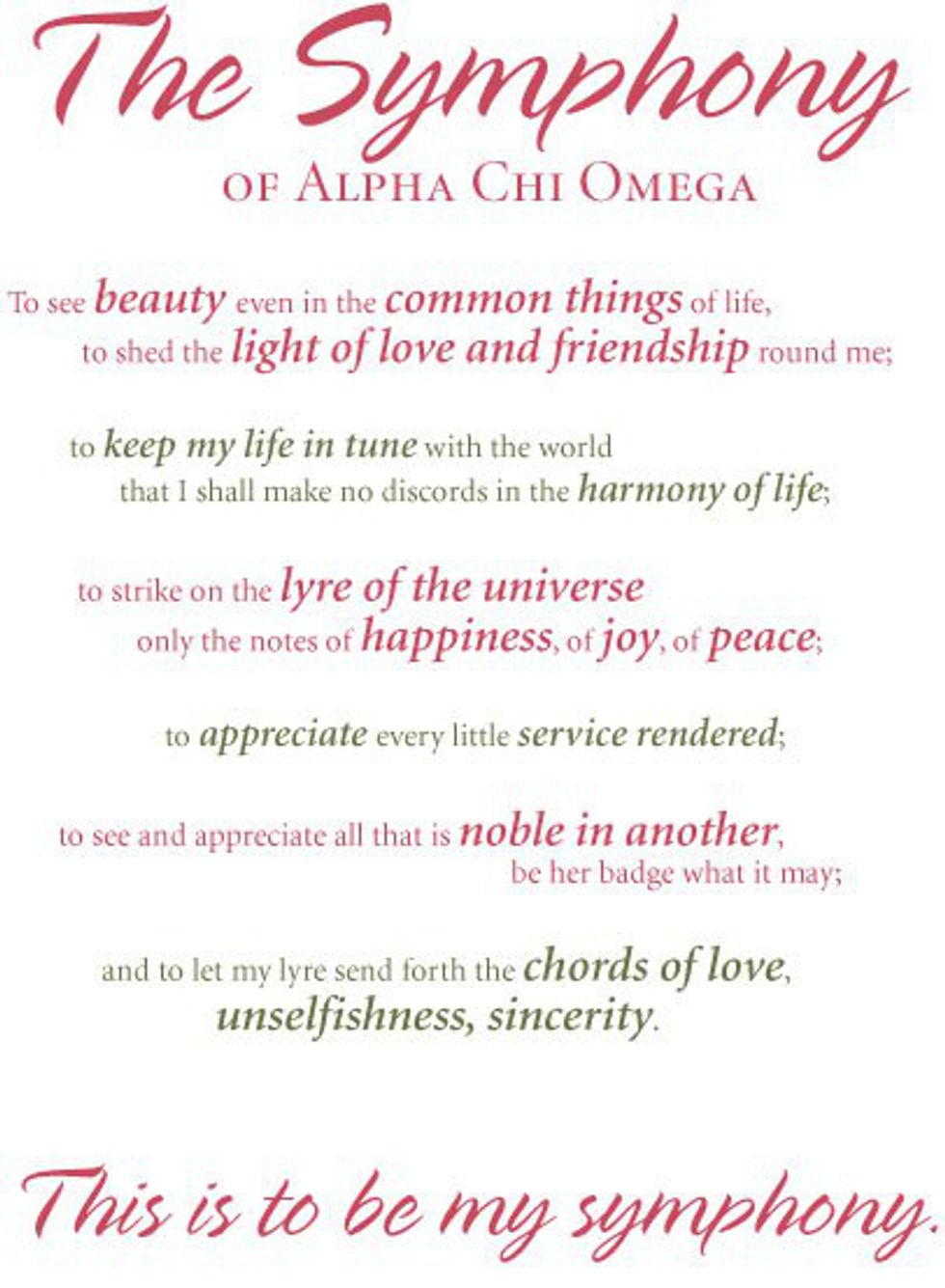 3. Our Badge:
The Lyre Badge. It reflects Alpha Chi Omega's musical heritage. Our badge reflects a harp because it was important that they stayed true to the musical interest.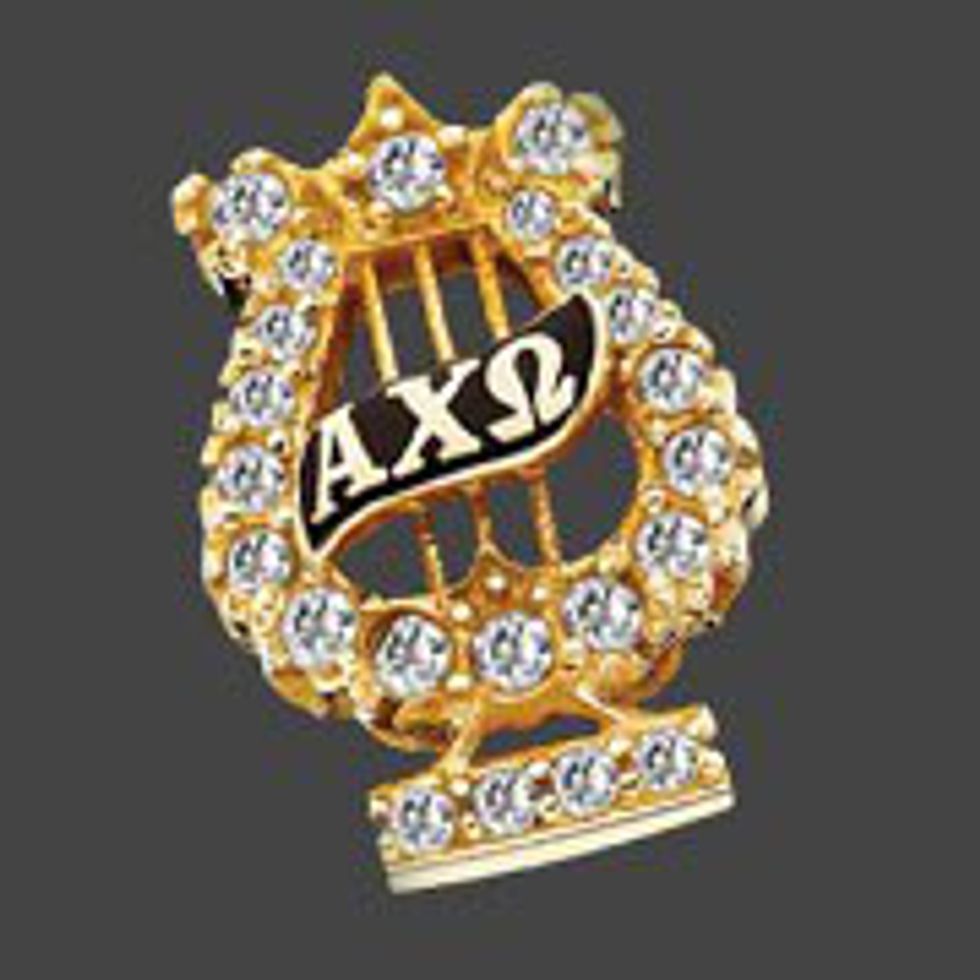 4. The Flower:
Alpha Chi Omega's flower is a red carnation. The red carnation was chosen because it shows the sororities color.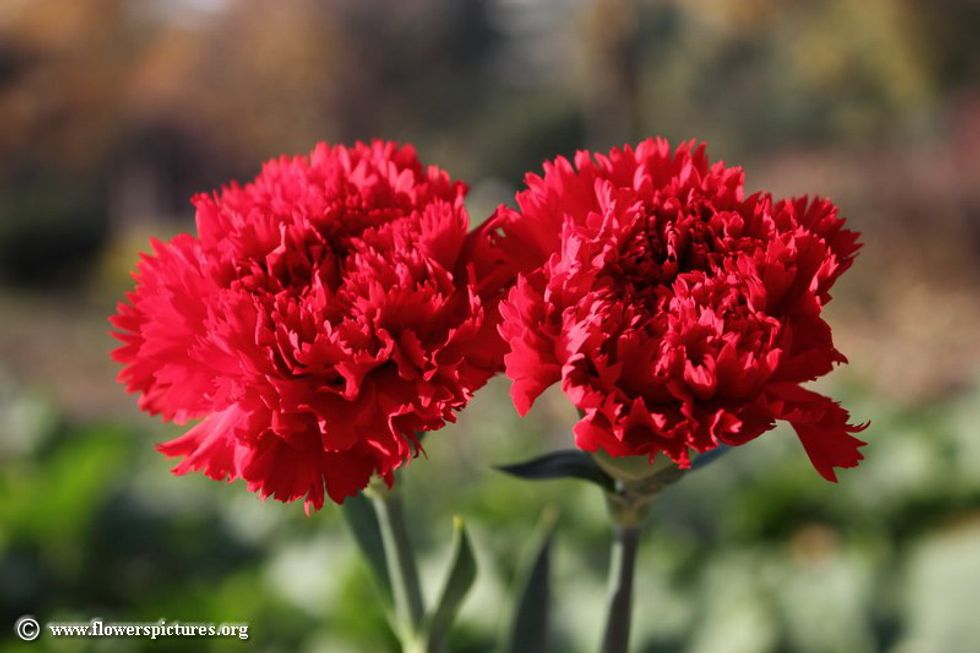 5. Open Motto:
"Together Let Us Seek The Heights." This statement means through the strength of our sisters, we will continue to reach the stars. We push ourselves to grow, learn, and develop throughout the sorority.

6. Our Colors:
Alpha Chi Omega's colors are Scarlet Red and Olive Green.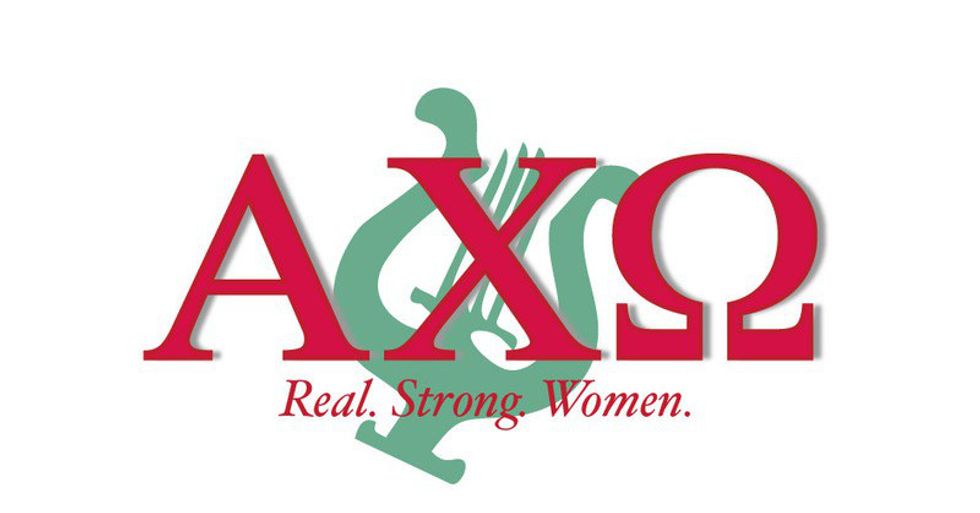 7. MacDowell Month:
February is MacDowell month, and this month members are taught to appreciate the fine arts. Members are encouraged to attend musical events, art museums, and other events that show appreciation for the arts. I love the aspect of McDowell month because music has been a huge part of my life.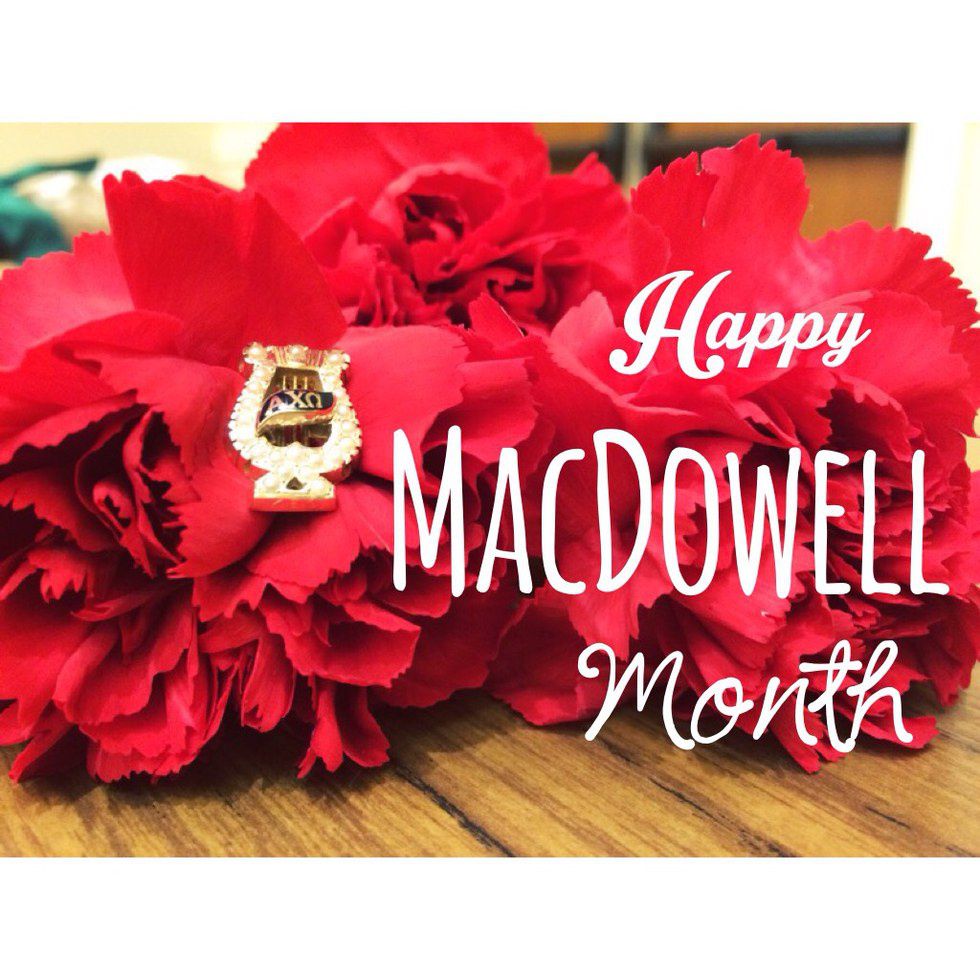 8. Hera Day - March 1st:
Hera Day is a day that is devoted to aiding others in the happiness and well-being. We go out in our community and do things that are going to help others just because we love to see others happy.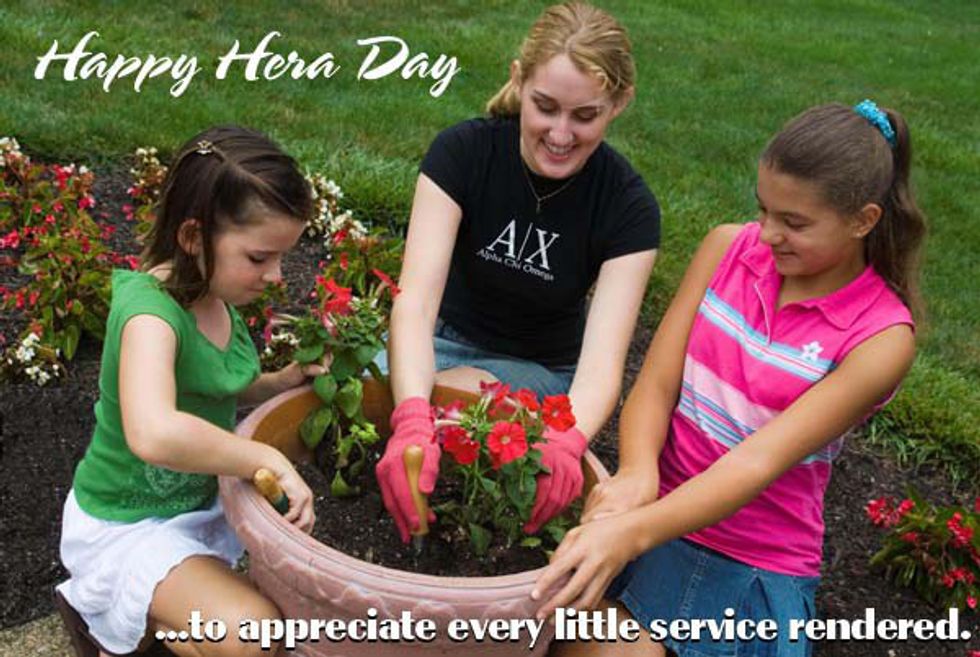 9. A Second Family:
Alpha Chi Omega has given me my second family. It has given me the friends in college that push me to be a better person everyday. They are the people who always support me and each other, and bring the happiness and joy to each and every person.