If you have heard of the movie, "My Cousin Vinny," it was most likely from your parents. It came out in 1992 and starred Joe Pesci. You know, the bad guy from "Home Alone" with the gold tooth. But if I'm being honest, Marissa Tomei as Mona Lisa Vito is probably the best part of the entire movie.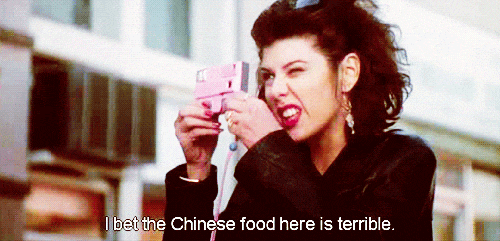 Anyway, if you don't know anything about the movie, according to IMDB, "Two New Yorkers are accused of murder in rural Alabama while on their way back to college, and one of their cousins--an inexperienced, loudmouth lawyer not accustomed to Southern rules and manners--comes in to defend them."
Basically, these two college kids, Bill and Stan, stop at a convenience store on their way back from school. Shortly after they leave, the clerk is found dead. The two are accused of murder and taken to jail. They then enlist the help of Bill's cousin Vinny (Joe Pesci) to get them out of trouble. The only problem? Vinny has no idea what he's doing and doesn't quite fit in with the southern charm of this small town.
This movie is the perfect combination of suspense, humor and flat out brilliant acting. You have no idea if they'll get the death sentence (although since it's a comedy, one can guess the outcome) but they bring up this horrendous thought in a way that is somehow funny. But, my favorite part of the entire movie is Vinny's courtroom etiquette. He's a fast talker who doesn't quite get the, "procedures" and is constantly going at it with the quintessential southern judge. The way he questions his witnesses is unconventional and you'll be quoting him for days.
For example, this is his opening statement: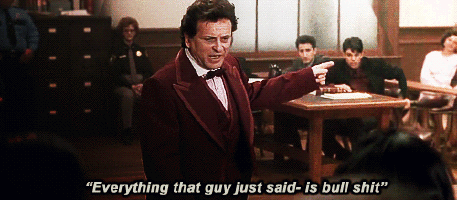 And yes, he is in a vintage tux.