Out of all the amazing things to come out of the year 2015, the best was Belcalis Almanzar, or as most of us know her, Cardi B -- the Latina woman who's all about getting her shmoney.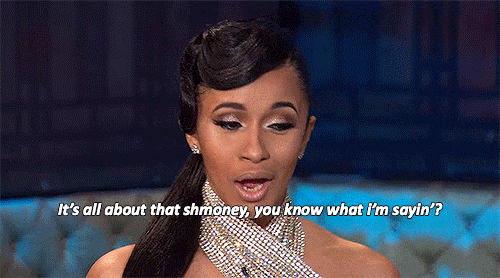 The Bronx native quickly gained followers through social media. The one thing most people initially noticed about her is definitely her accent. On her Facebook, she's described as being "known for her comedy and uncensored conversations." If you're like me, you most likely became a fan of hers after watching a few of her Instagram videos, and let's be real, how could you not? She is probably one of the funniest, yet bluntest, social media stars you'll have the opportunity to follow.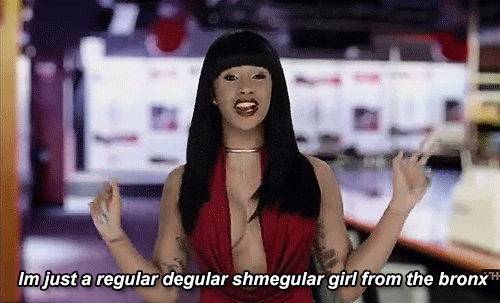 Cardi B has always made it clear that she was an exotic dancer for five years in school and that there's nothing wrong with that. She preaches the importance of staying in school and getting your education so that young females do not end up taking the same path she did. While some may initially have a problem with her accent and say that she is "ghetto," she is a rising role model for females today. For one, on her social media accounts, she is always talking about staying true to yourself and not caring what other people think. Being in the spotlight that she is in now, she is always getting a lot of people who don't necessarily agree with the person she is and who judge her for her past.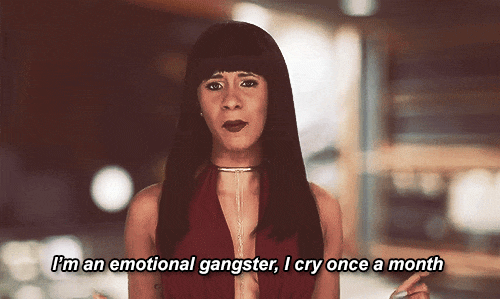 The fact that Cardi B always stays true to herself is what makes her an amazing woman. In the society that we currently live in, it is easy for a person to want to change their ways in order to adapt and be accepted. But Cardi B has shown everyone that it is possible to be just as successful being yourself. For one, she takes pride in where she came from, and she never, not even for a second, lets anyone forget that.
After gaining all this fame from social media, "Love and Hip Hop New York" (LHHNY) decided to add Cardi B to their Season Six cast. It did not take long before the cast learned the Cardi B that people, such as myself, did through her interactions with other people on the reality show. On the show, she even took a moment to call out Peter Gunz, another Bronx native, for how he treats woman and how that makes not only him, but also them, look bad. She emphasizes that there is nothing wrong with woman getting what they want from men when men are getting what they want from women. In other words, there's nothing wrong with a woman who uses men as much as they use her.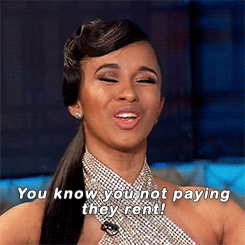 From her moments on social media, to her hilarious, real and blunt words on LHHNY, there is no doubt about the fact that Cardi B is one of the best things to come out of 2015.