For the people who were born in the '90s, we can't stop ourselves from talking about the '90s. We are constantly reminiscing about how rad that time in our life was. We had it all: the '90s gadgets, cartoons and even treats (Dunkaroo's). We '90s kids loved our time so much, but we get lots of hate because it seems to be all we can think about. I have a theory as to why we '90s kids can't seem to let go of the nostalgia.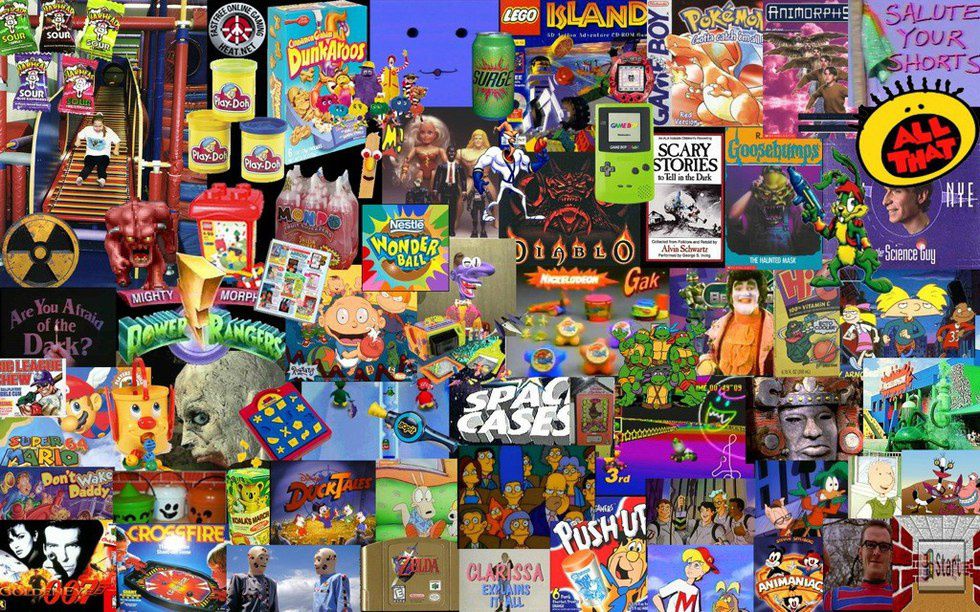 '90s kids were one of the richest generations in our history. We enjoyed many incredible things like video games, home movies, the internet and some really awesome toys. We as a generation were spoiled by all the amazing things the boom of technology brought to us, and we were having the time of our lives. Then life seemed to pull the rug out from under us with events like 9/11 and the recession. For the first time we were realizing that we weren't living in what we perceived to be a perfect world. Now when we look back on our memories, we aren't only thinking of all the awesome TV shows, or cool toys, but a simpler, more innocent time in our lives that we wish we could return to.
I was also scrolling through Tumblr one night and came across an interesting thread giving a pretty compelling argument about being a '90s kid: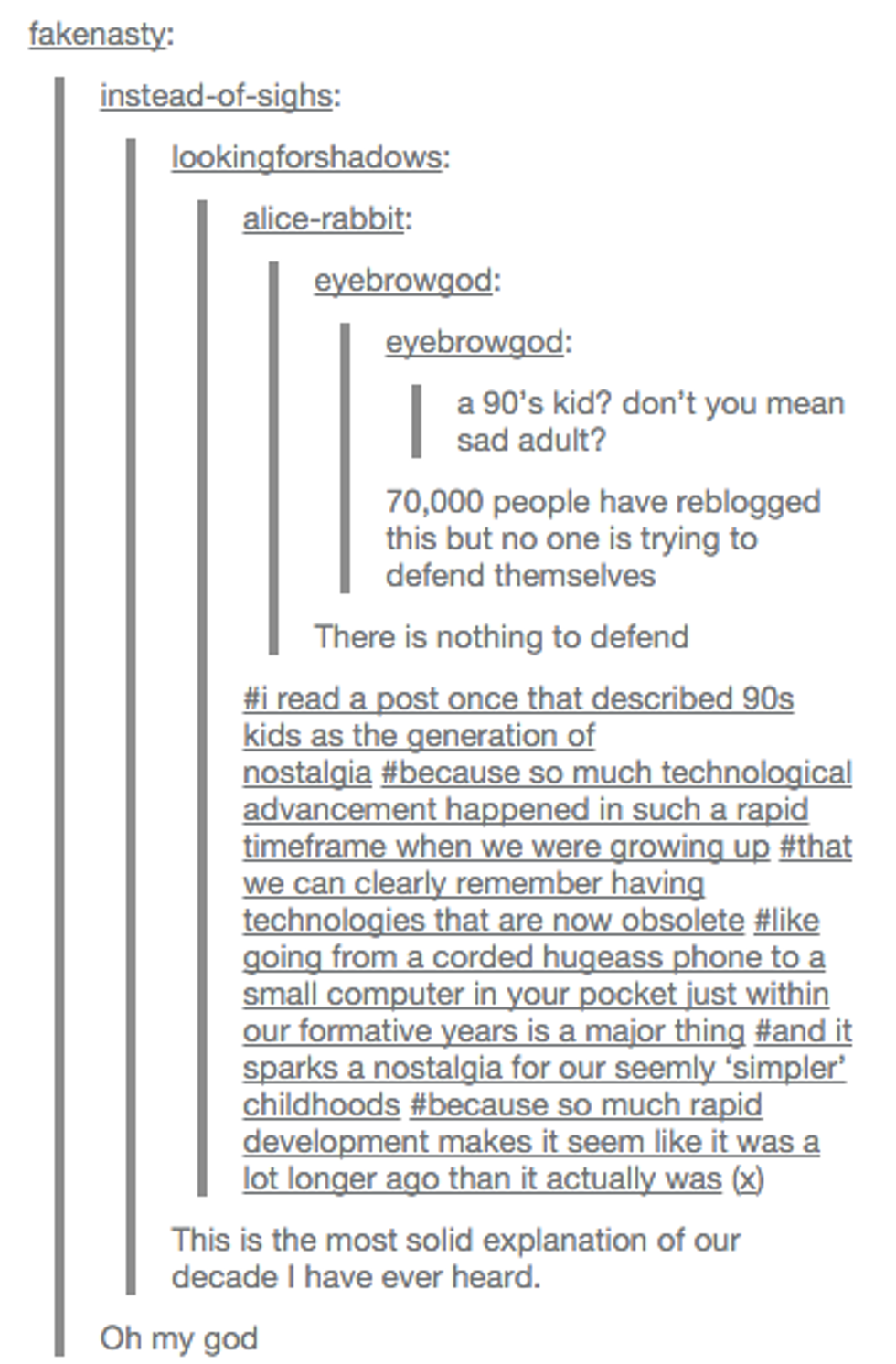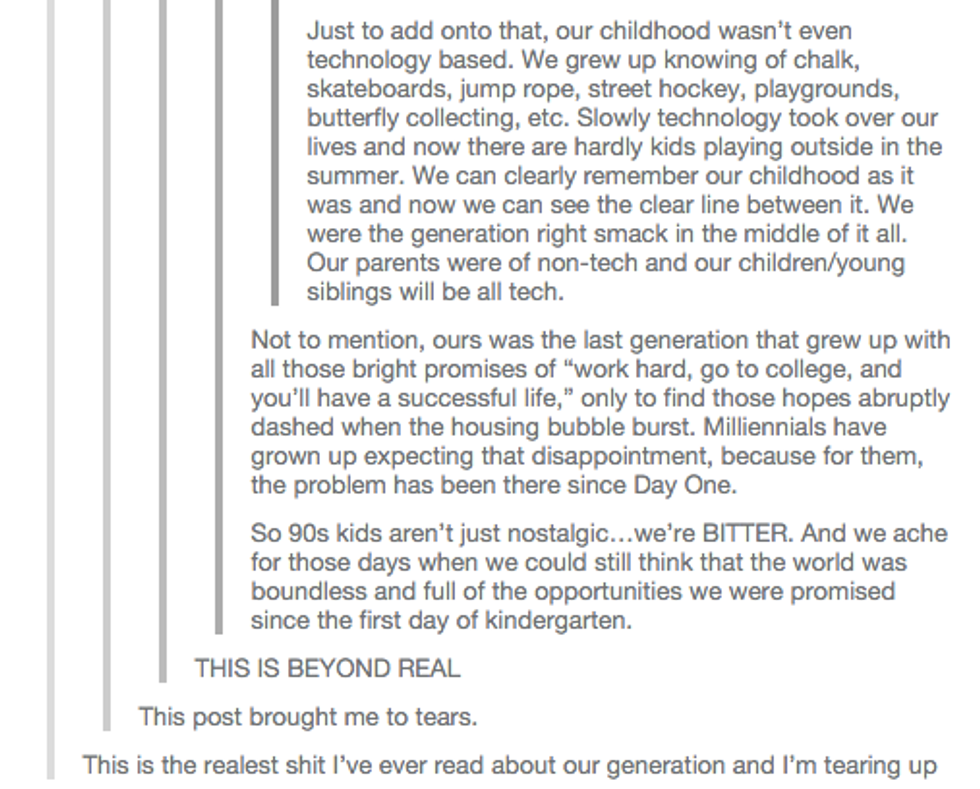 I mean, it's so true. When you think about the rate at which everything seemed to change so fast and without warning, of course we would do anything to cling onto everything that we knew. Now there is more danger, sadness and disaster in the world now more than ever, and it's only natural to look back on your childhood rather than focus on what's in front of us. So while we still gush over the relationship between Zack and Kelly, or listen to the one-hit wonders from 20 years ago, in doing so it's like our defense mechanism and seeking comfort in a world that wasn't filled with fear and anger.
I AM A '90S KID AND PROUD.