There is a current trend in the film industry to adapt stories from book series, manga/anime, comics and video games into huge blockbuster films. These films cannot be a complete depiction of the source material with 100 percent accuracy, so it is no surprise the some necessary changes are made. Plot lines are shortened, settings are changed, some characters are omitted, it happens. One change, however, that Hollywood consistently makes much to the dismay of fans is changing the race of POC characters to white. The term "whitewashing" has been applied to different forms of media when a character is described as being a person of color in the source material but a white actor is cast to portray that character. We see this trend in some of the movies scheduled for release this year.
As a part of phase three of the Marvel Cinematic Universe, the highly anticipated "Doctor Strange" is set to be released this November. Without spoiling too much of the plot from the comics the protagonist, Stephen Strange comes in contact with a being known as the Ancient One who teaches him how to use magic. In the comics the Ancient One is depicted as being an older Tibetan man however in this adaptation Tilda Swinton was cast to play the role. While this decision makes up for the lack of female representation in the MCU but at the expense of erasing an east asian character. Doctor Strange's story already follows the "white man goes to Asia to find enlightenment" narrative but it now also joins a long list of movies with whitewashed casts.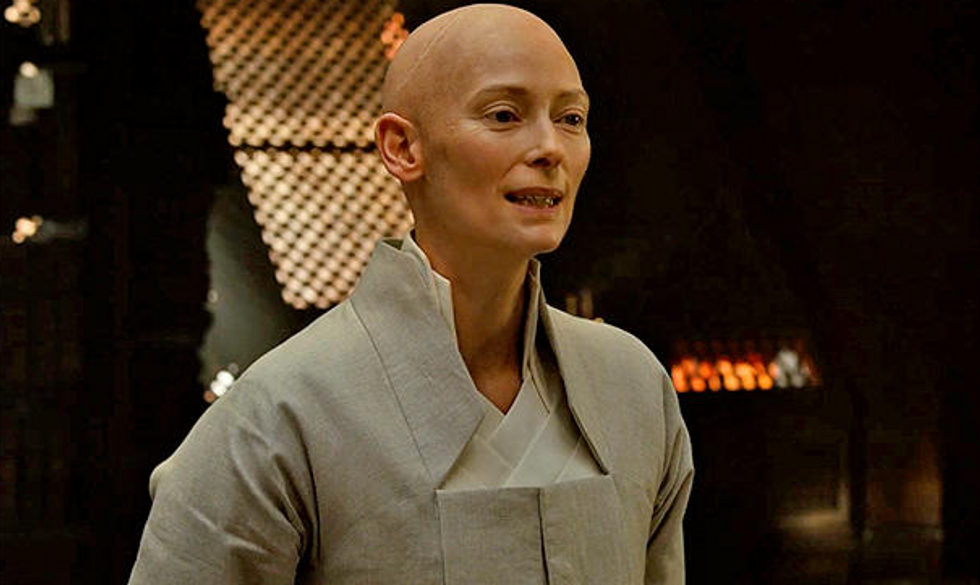 To add to this list, Scarlett Johansson was cast to play Major Motoko Kusanagi in the American adaptation of the popular manga series "Ghost in the Shell." Set in a cybernetic future in the fictional Japanese city, Niihama also known as New Port City, Ghost in the Shell is an entirely Japanese narrative however the decision was made to cast a white lead.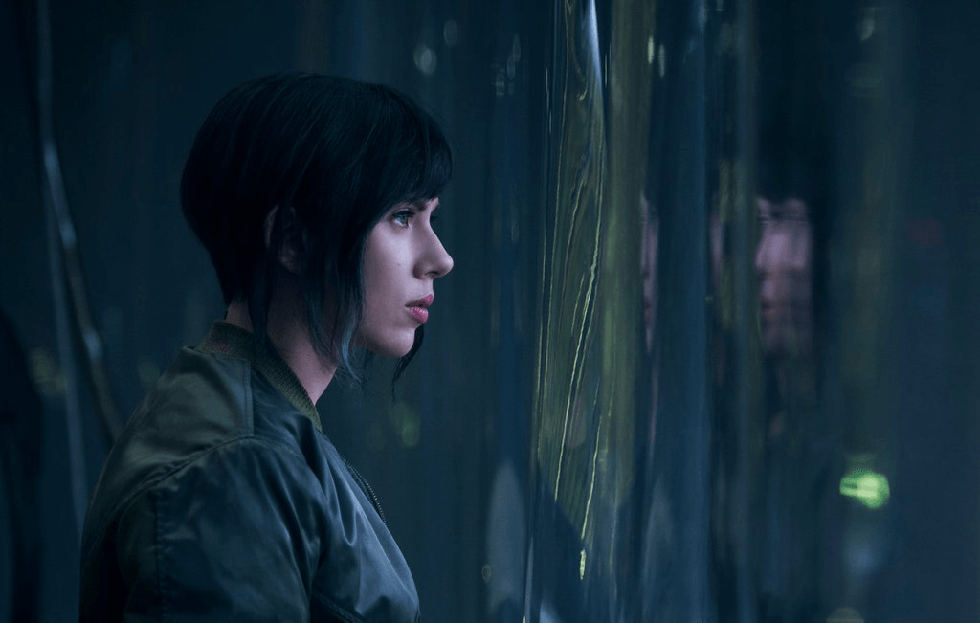 Hollywood repeatedly cast white actors in film whose entire basis demands on a person of color being in the lead position because of whiteness being the established norm of western media and society. Last year when "Exodus, Gods and Kings," another whitewashed film, was released the director Ridley Scott address the critics by saying that "I can't mount a film of this budget, where I have to rely on tax rebates in Spain, and say that my lead actor is Mohammad so-and-so from such-and-such. I'm just not going to get it financed. So the question doesn't even come up." The problem with this logic is that whitewashed films almost always fail in the box office. "Pan," "Exodus", "Gods of Egypt," and "Aloha" have all failed to box office despite enormous budget they were given. Whitewashing certainly isn't the only reason these film have failed but given the pattern of a film being criticized for whitewashing and failing isn't enough to stop the practice altogether.
Last year, "Harry Potter and the Cursed Child" was announced to be the 8th installment of the beloved "Harry Potter" series. In the new screenplay Noma Dumezweni, a black woman was cast to play Hermione. Many people have called this practice "reverse whitewashing." The term race-bending is used to describe this practice of casting a person of color in a role previously portrayed by a white person. This immediately sent fans into an uproar reaching for every excuse the can to prove why Dumezweni shouldn't be Hermione. Interestingly enough, the claim that Hermione will be played by a black person comes with an strange irony. Author JK Rowling dismissed all these comments by saying,

Rowling's comment reflects what José Esteban Muños, said in his article "Feeling Brown" when he asserts that Latinx people in America are seen as performing in excessive ways. He says, "it is not so much that the Latina/o affect performance is so excessive, but that the effective performance of normative whiteness is minimalist to the point of emotional impoverishment. Whiteness claims affective normativity and neutrality, but for that fantasy to remain in place one must only view it from the vantage point of US cultural and political hegemony. Once we look at whiteness from a racialized perspective, like that of Latinos, it begins to appear to be flat and impoverished. At this moment in history it seems especially important to position whiteness as lack.." According to Muños, whiteness is empty as opposed to being Latinx was is to be full. While thinking about this message, I believe it can be applied to the idea of racebending. If whiteness is empty, it can be filled up. Many popular comic book characters, like the Hermione, are not white for a particular reason they are white by default. Their whiteness means nothing to the story they are a part of or their individual origins as a character. They are assumed to be white unless described otherwise. Traditionally white characters can be "filled" or portrayed by POC without changing the nature of the character. Dumezweni being cast to play Hermione does not take anything away from the character because the fact the he has been, up to the that point, white in every incarnation has no meaning. What's important about that character her cleverness and intelligence. Changing her race to black from white doesn't inherently change the character. The same cannot be side with whitewashing. Scarlett Johansson playing Major Motoko Kusanagi changes the entire Japanese centered story of "Ghost in the Shell." The decision to have a character of color is usually calculated by content creators or demanded by the story they wish to tell. Take the Black Panther for example. The character Black Panther, T'Challa, is descended from an ancient indigenous ethnic group in a fictional African country. His power, ability, and status have all been past down from his ancestors. If a white actor is cast to play this character, it would drain the significance of Black Panthers origin and change the his personal story to the point where you wouldn't even have the same character.
To apply the logic that Muños uses in his article we can examine the difference between whitewashing and racebending of comic book characters and see that these two practices are in no way the same. Whitewashing takes characters of color and removes vital components of their identity and ultimately changes the story that character belongs too. While on the other hand, racebending adds to white characters, whose stories or personality traits aren't changed in adaptation films. Racebending is to fill up, while whitewashing is to take away.