In 1929, during the Hoover administration, decorating the White House for Christmas became an official task for our nation's First Lady. Now, every year the White House is transformed into a winter wonderland with displays the American public can actually tour.
White House Christmas decor has progressed over the years, and it's always fun to see how our First Lady decks the halls. Lately though, you may have noticed a negative buzz in the media in regards to Melania Trump's design choices this holiday.
Seeing Melania Trump's decor this year, I was curious as to how it compares to the decor from years prior. So, here's a brief history of this fond American tradition:
2018
This year, Melanie Trump made headlines with her simplistic red trees. The striking Christmas trees were installed to reflect her chosen theme: "American Treasures". Her use of color greatly differs from her all-white decor in 2017.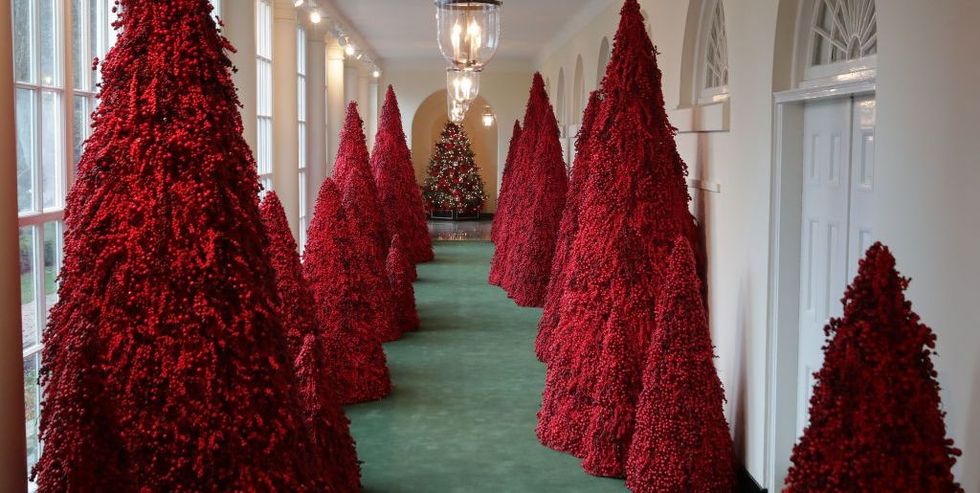 Getty Images / Chip Somodevilla
2015
In 2015, Michelle Obama honored our military families with a red, white, and blue tree in the Blue Room. The ribbon wrapped around the tree was dressed with messages from U.S. Troops to their families; the families were given the messages after the tree was taken down. This was the third year Michelle chose a military conscious Christmas decor theme.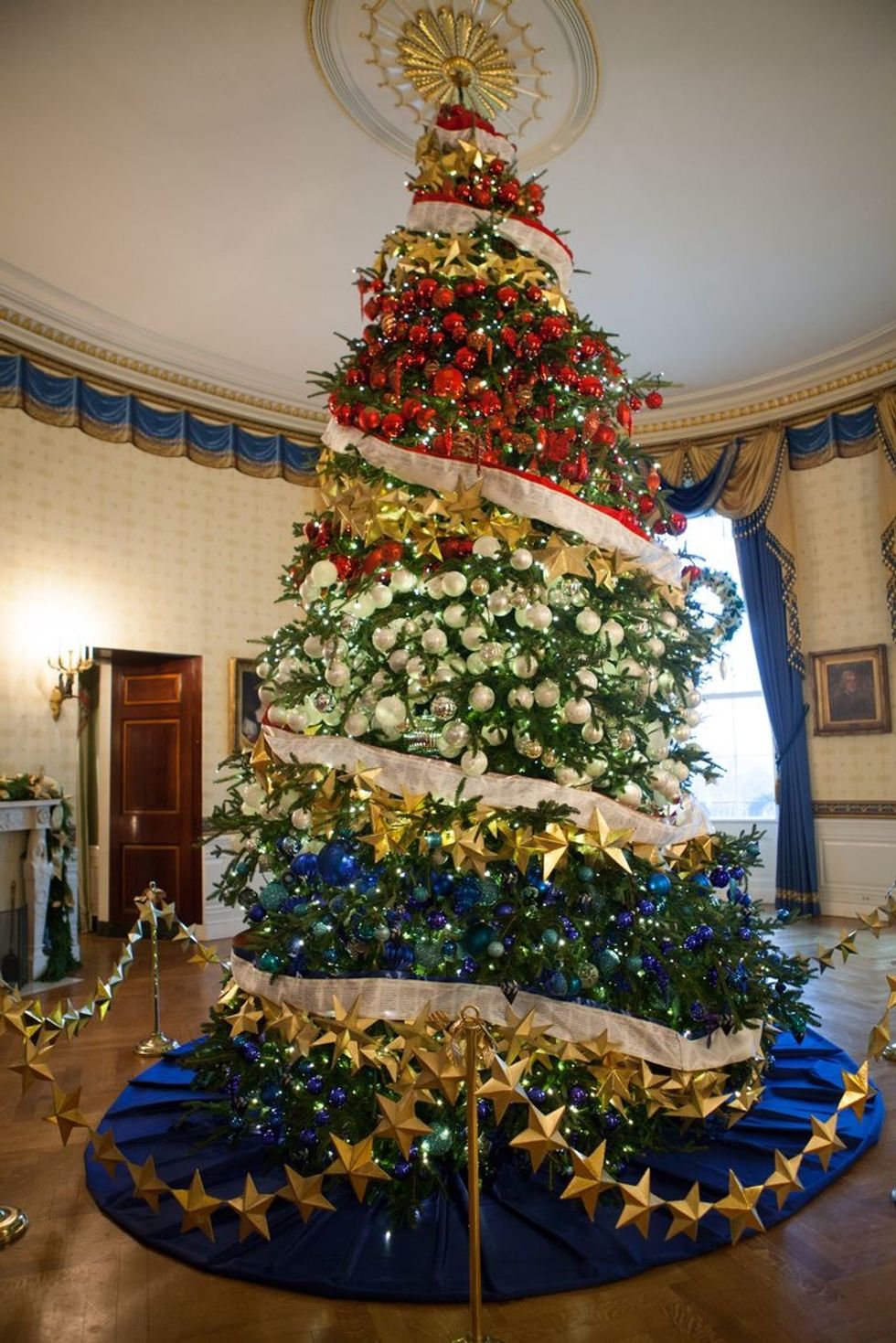 Town & Country Magazine / Lyndsey Matthews
2006
Laura Bush's chosen theme in 2006 was titled: "Deck the Halls and Welcome All". Her festive tree was decorated with red ribbons, silver ornaments, and fake snow. In 2001, Laura's displays were unable to be toured by the public due to the dangers looming post-9/11.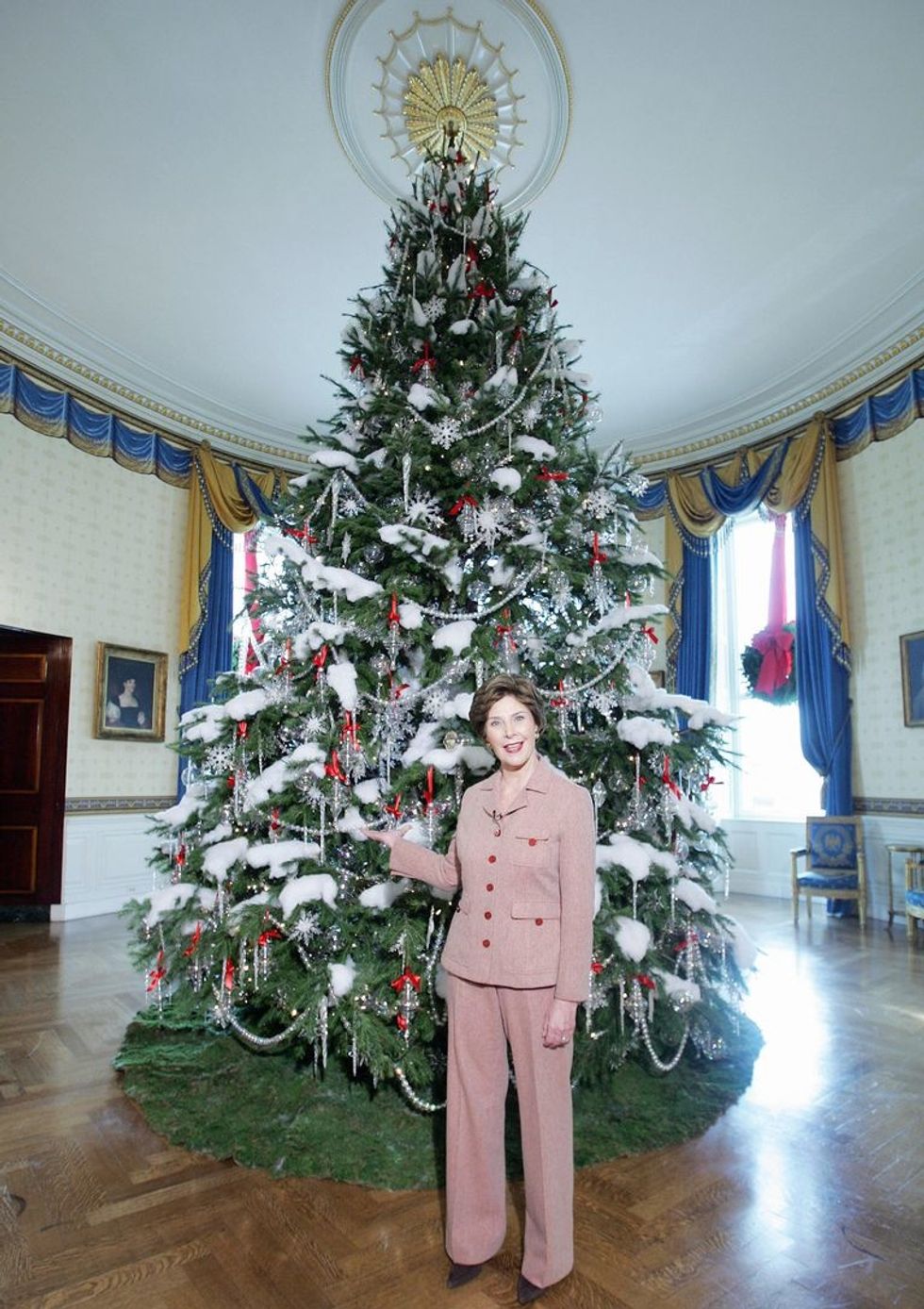 Town & Country Magazine / Lyndsey Matthews
2000
For her last Christmas as First Lady, Hillary Clinton decorated the library Christmas tree with miniature historical places in honor of her theme: "Holiday Reflections".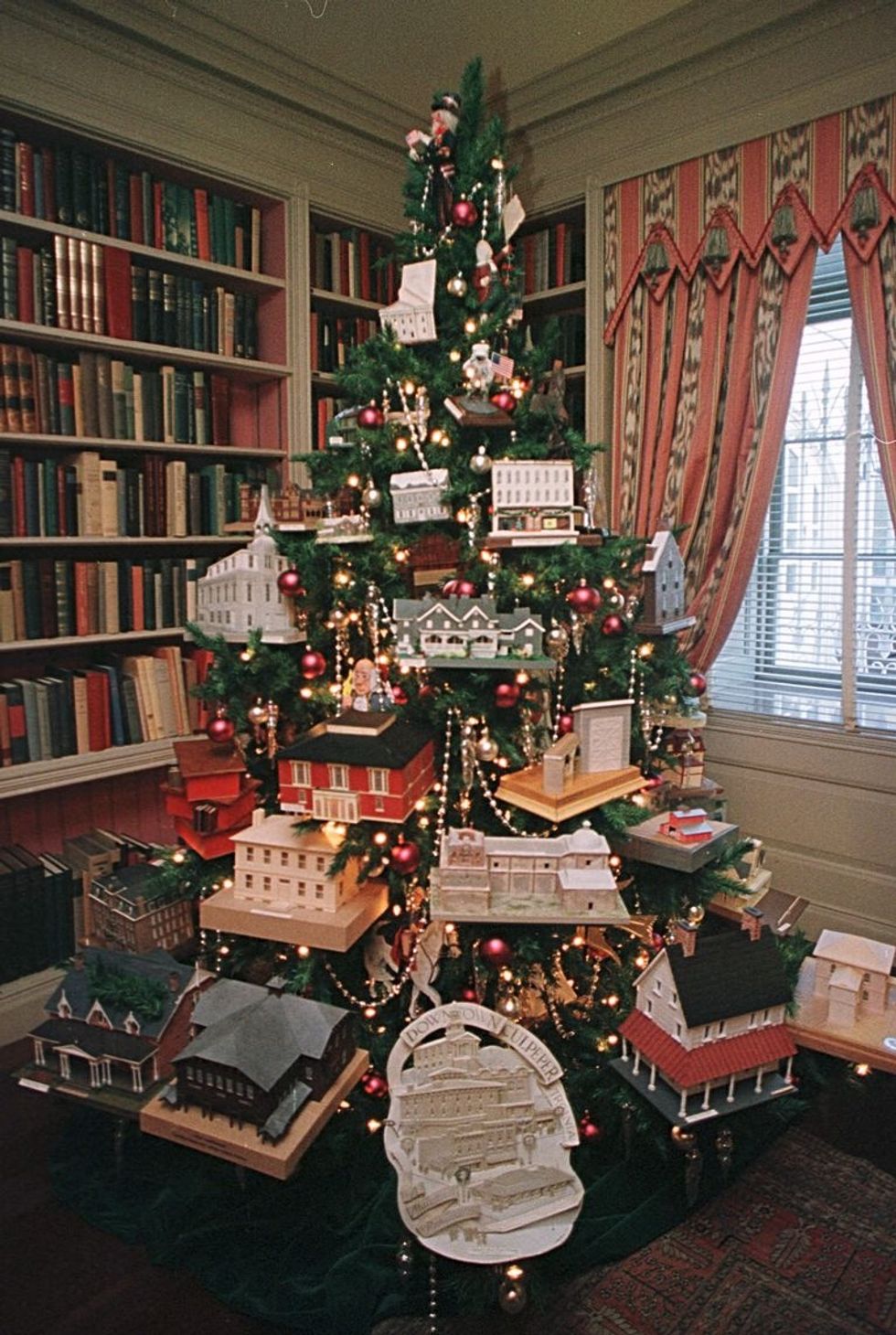 Town & Country Magazine / Lyndsey Matthews
1989
Barbara Bush's first Christmas Tree in the White House was embellished with different dolls from popular children's books. Barbara favored unconventional ornaments, and in 1991 she would decorate the tree similarly with handmade needlepoint ornaments.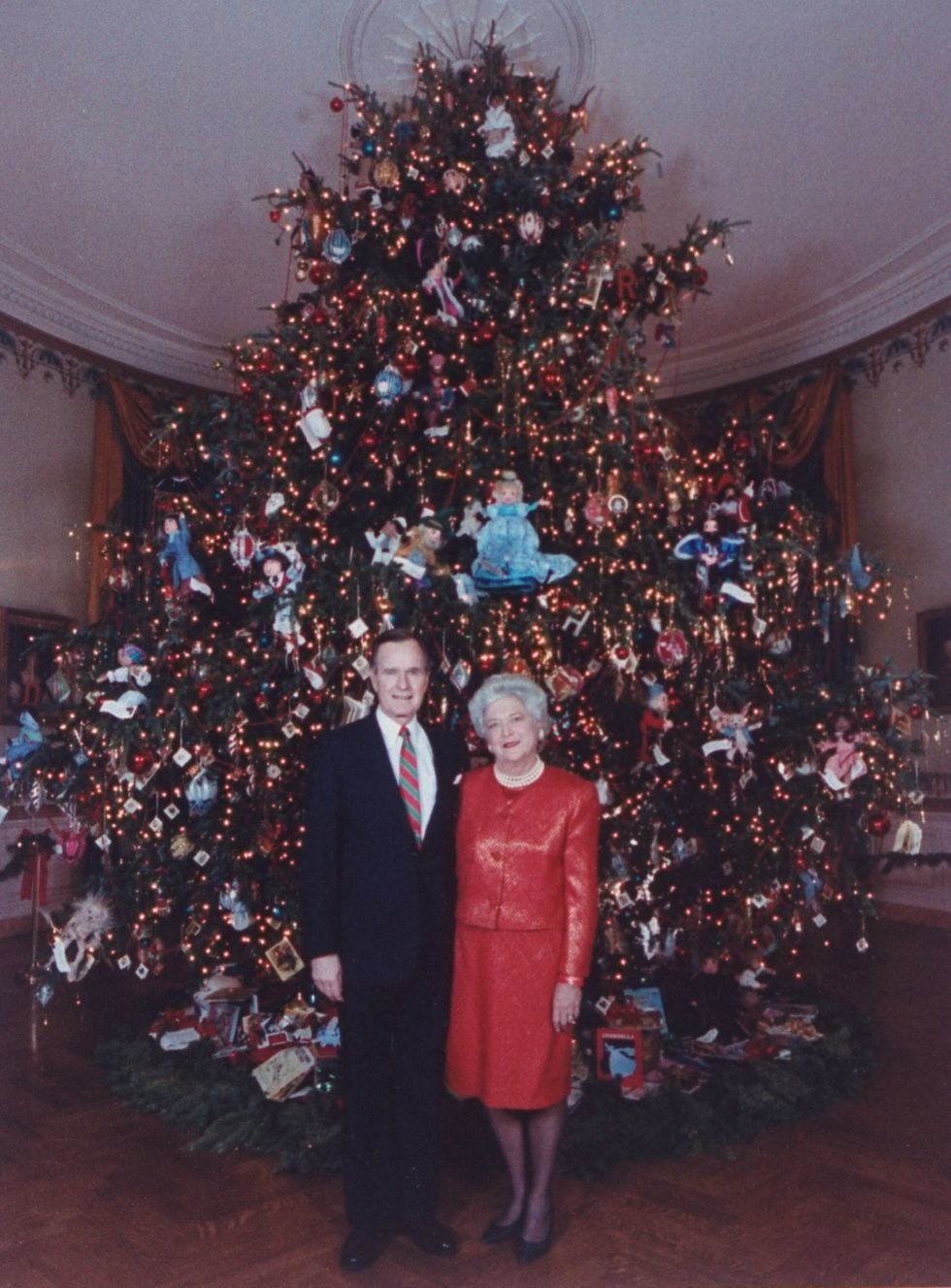 Getty Images
1985
In 1985, Nancy Reagan enlisted the help of Reagan's executive staff as well as Second Genesis to make 1,500 ornaments from holiday cards sent to the president in 1984. These ornaments, along with others used during the Eisenhower and Nixon administration, were hung on the"old-fashioned" Blue Room tree.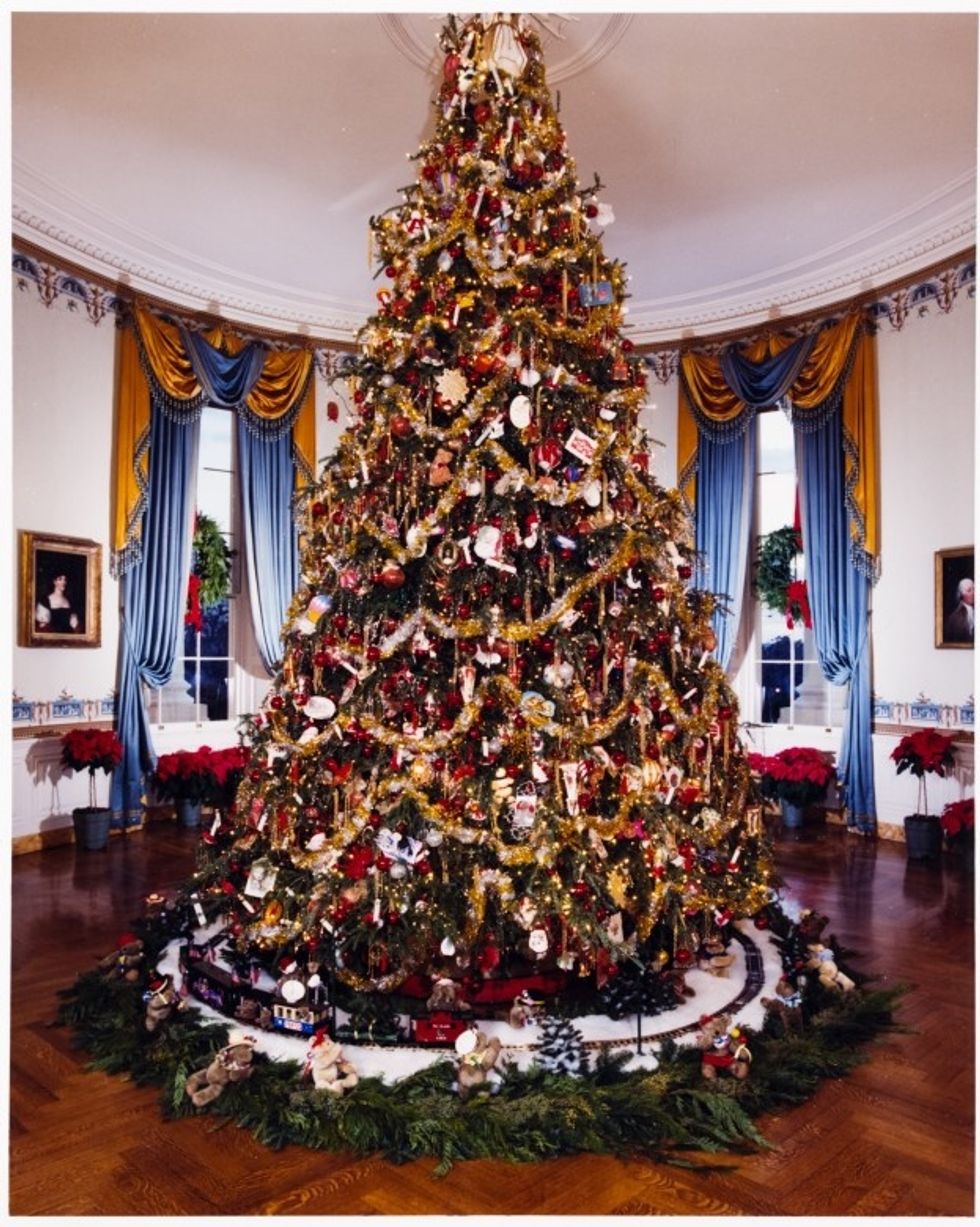 Whitehousehistory.org
1978
First Lady Rosalynn Carter decided to decorate the Blue Room tree with antique toys in 1978. The Victorian dolls and miniature furniture ornaments were lent to Rosalynn by the Margaret Woodbury Strong Museum.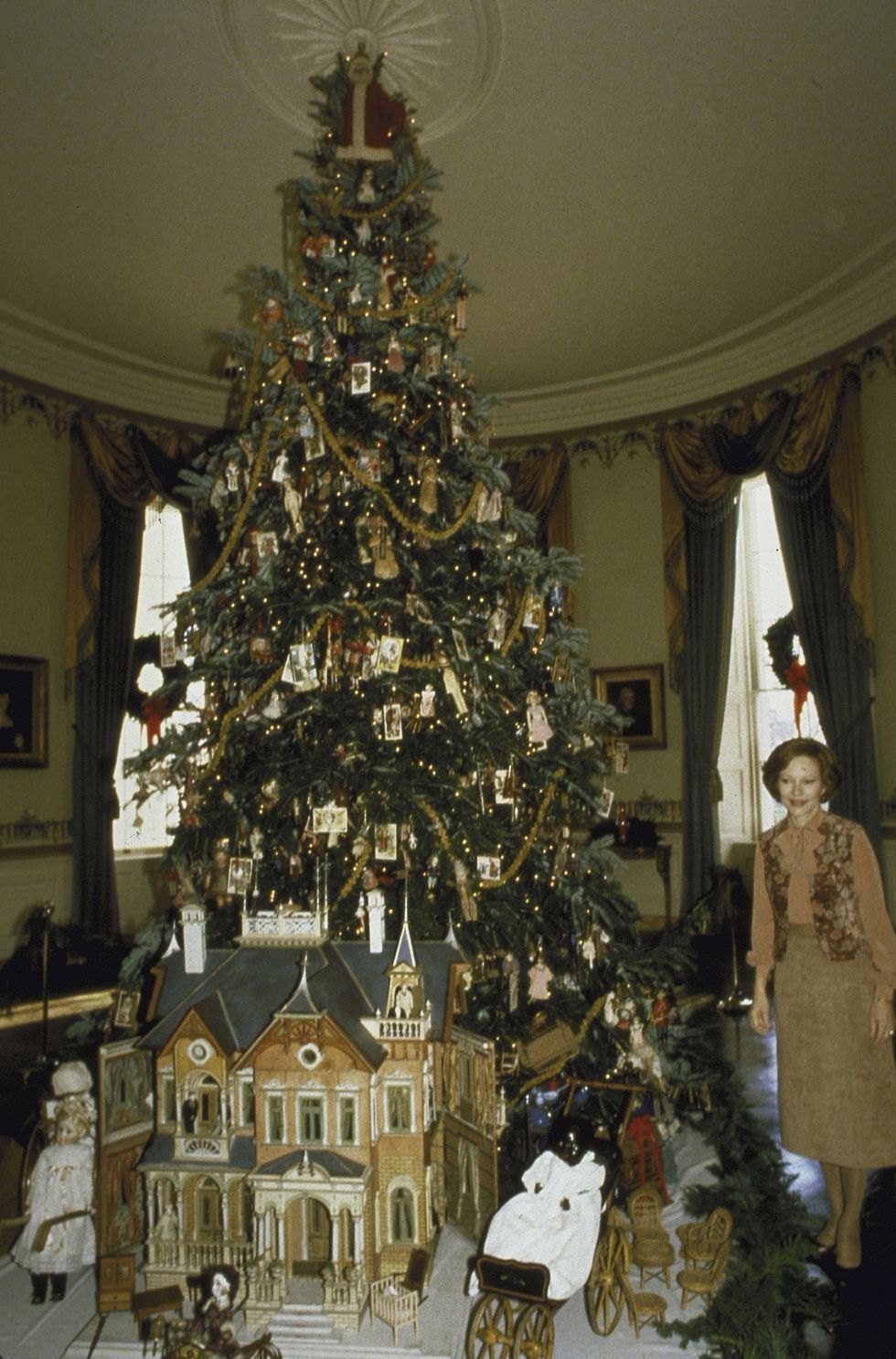 Getty Images
1974
For her very first Christmas in the White House, Betty Ford decided to go the simple route by decorating the Blue Room tree with ribbons and classic ornaments.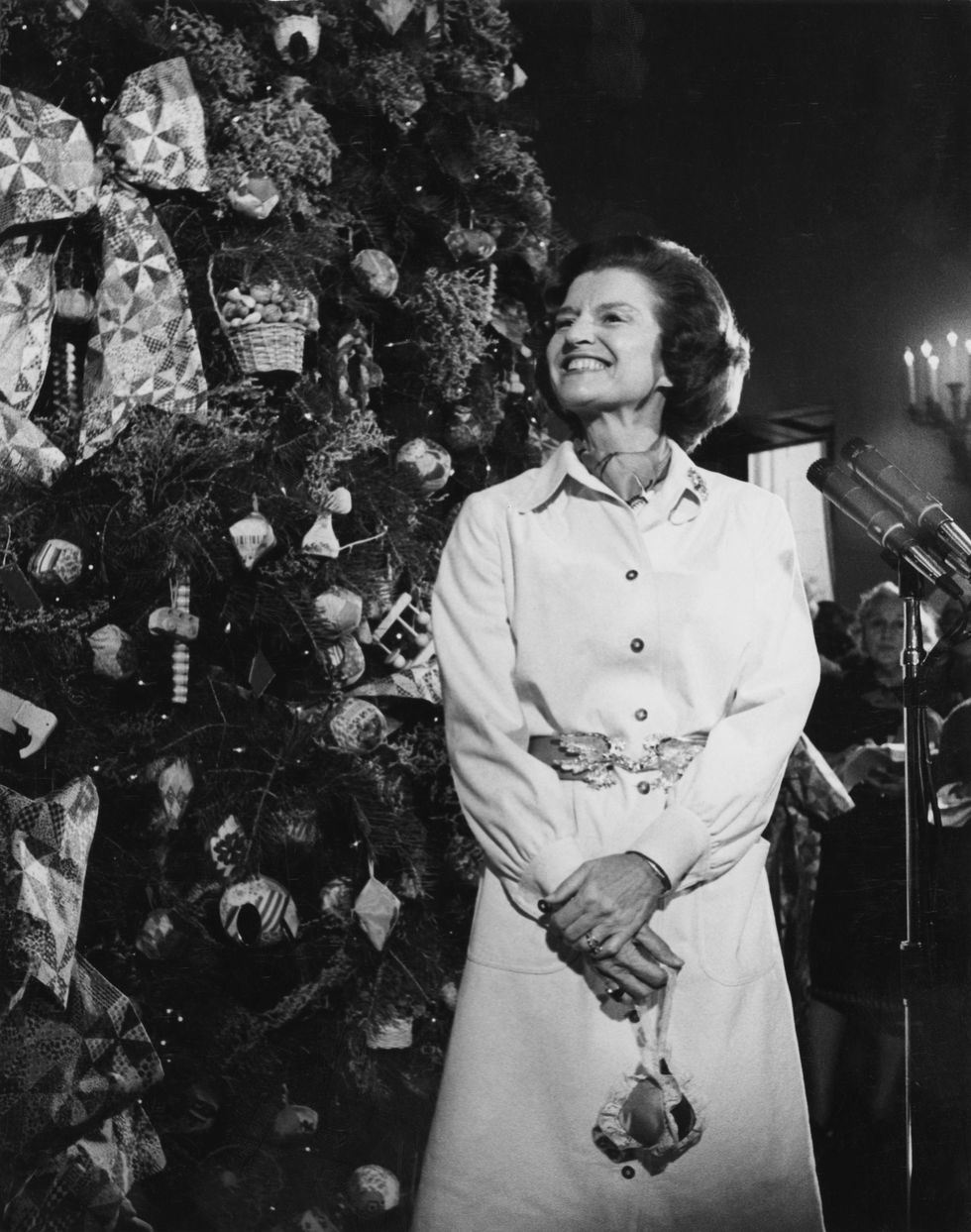 Getty Images
1961
Jacqueline Kennedy was the first First Lady to choose a designated theme for her holiday decor. In 1961, she famously chose to decorate the White House according to her "Nutcracker Suite" theme. The Blue Room tree was covered with ornamental toys, angels and birds inspired by The Nutcracker ballet.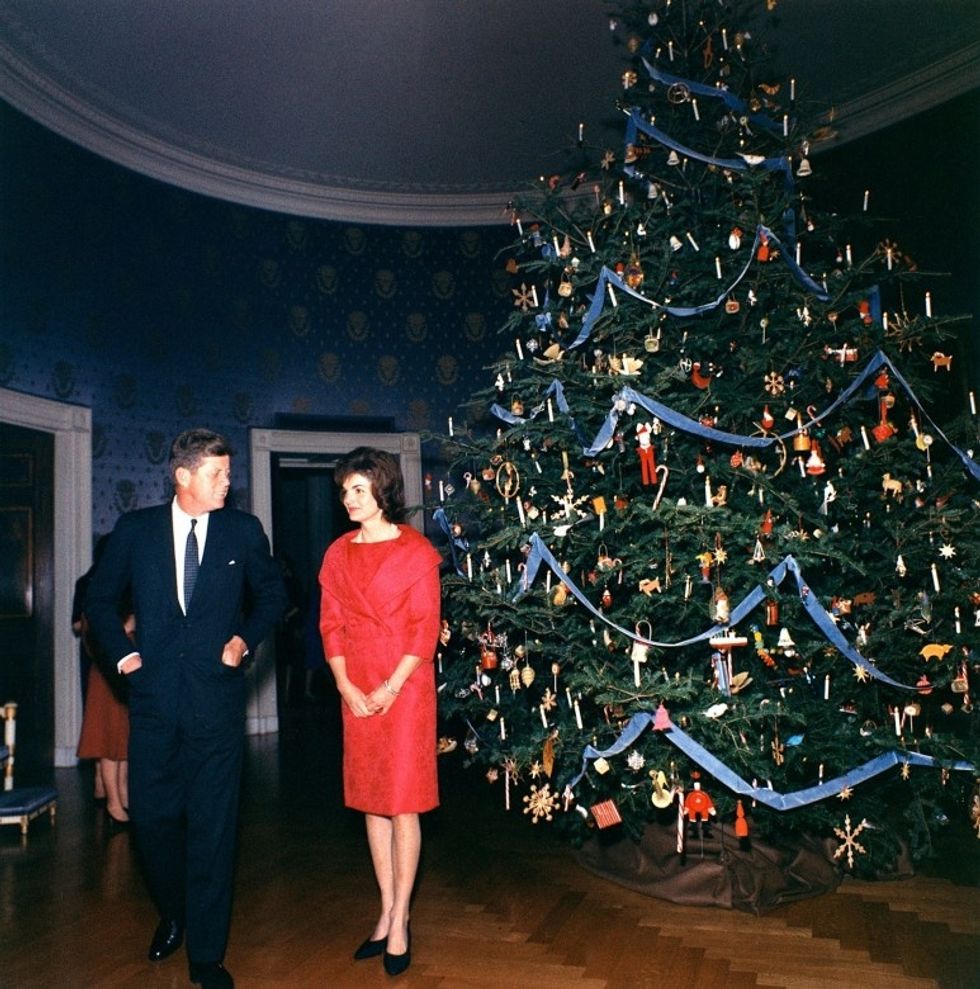 Whitehousehistory.org
Each and every First Lady has done an excellent job in decorating the White House for the holidays. They carry on a special tradition that continues to blossom with every new display. The public may want to criticize Melania Trump for her holiday decor, but her choices are bold and beautiful.
Let's celebrate the true meaning of Christmas by spreading love and kindness... not negativity.