Remember Janice from friends? Chandler's annoying on again, off-again girlfriend. With her big hair and even bigger laughter. Let's be real, there was a time in all our lives, we were someone's Janice; the annoying person that kept popping up. So here's for all the janices out there.
1. When you loved someone that maybe didn't feel the same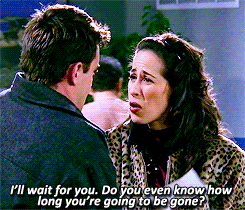 We were all in this situation at one time or another. You love someone so much but they rather go to another country than be with you.
2. When you won't give up on said person
We kept trying and trying to get someone to love us even though they didn't. We were convinced that one day they would.
3. You tried really really hard for someone not to hate you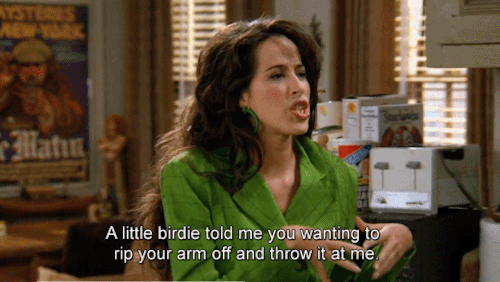 Sometimes people hate you but sometimes that person is your boyfriend's best friend. You have to try to make them like you.
We can't always be the monica or the rachel or even the chandler. Sometimes you're the Janice and hey that's okay. Just don't focus on your Chandler for too long. Janice wasn't that bad, underneath all that hairspray and laughing there was a heart of gold.