So, I took an I.Q. test this week, possibly for the first time. I say possibly because I may have taken one before during rounds of educational testing, but never remembered how it worked, what it asked, or most importantly, how I did. And because I couldn't remember this little nugget of information, I spent a portion of my Wednesday afternoon taking a quick test online, because, why not?
Of course, I was inherently skeptical of the results, as well as the design of the questions. And so, in typical fashion, I started researching.
A brief history of the I.Q. test:

A psychologist named Alfred Binet was asked by the French government in the early 1900s to find a way to predict how successful children would be in school. Since they had recently passed a law that required all children to attend school, they were curious to see if there was a way to measure how much assistance a specific child would need. And so, Binet and his colleague Theodore Simon started developing a questionnaire that would, ideally, test students on their abilities to remember information, be attentive, and problem-solve. The two developed the Binet-Simon scale in hopes of defining intelligence using a single number. However, they ran into the problem that some children had a higher "mental age" than others within the same age group.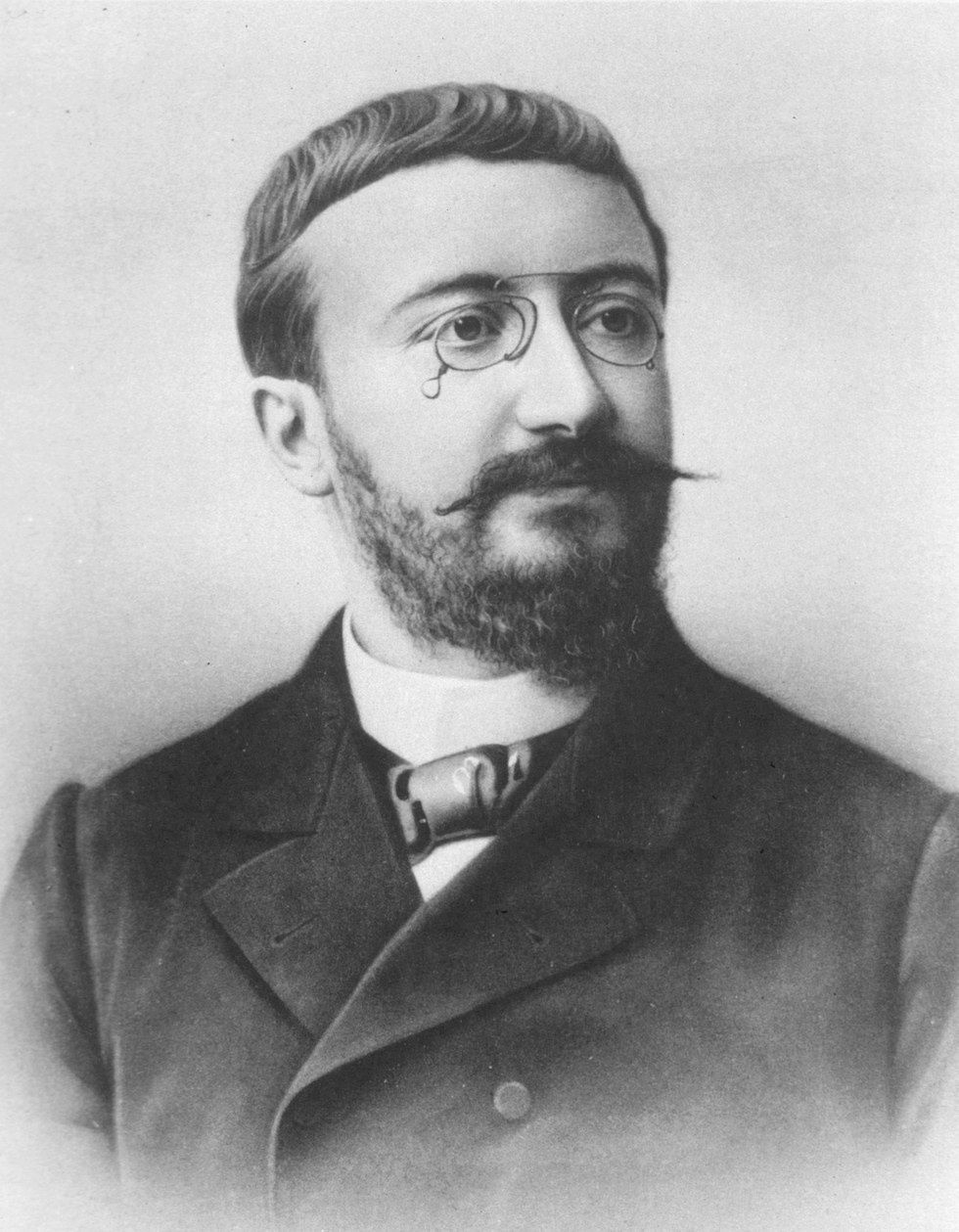 Binet became frustrated with his own work, and at a certain point figured that intelligence was simply too broad and complex to be measured in such a way. But test development did not stop there. The test was soon brought to the United States, where Lewis Terman made revisions and standardized the test for U.S. use. The scale was then renamed the Stanford-Binet Intelligence scale, which is now more commonly referred to as the I.Q., or Intelligence Quotient Scale.
Since then, the scale has gone through numerous adaptations and revisions, including Alpha and Beta tests for WWI recruits, as well as the more in depth WAIS test, which was developed in 1955. This being said, the I.Q. test is still very popular as a way of estimating mental aptitude.
How it works:

In it's most simplistic form, an I.Q. score is an equation that spits out a number that falls somewhere along the bell curve.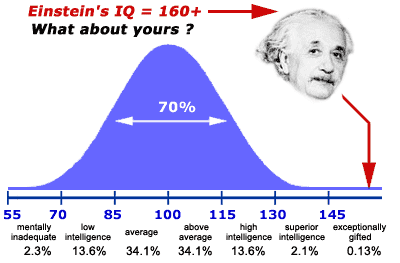 The numbers appear as standard deviations from the average, which is anywhere between 85 to 100. Numbers above 100 indicate higher and higher mental aptitude, while the opposite is reflected in numbers below 85.
But how do we get that singular number?
The I.Q. test was designed to find your "mental age" and compare it against your current or chronological age. After those two variables are determined, they are plugging into a rather simple equation:
M.A. (Mental Age) / C.A. (Chronological Age) x 100 = IQ
To demonstrate, say a 10-year-old student takes the exam and the test adds up to be about 12. Their I.Q. score, after the numbers are plugged in accordingly, is around 120.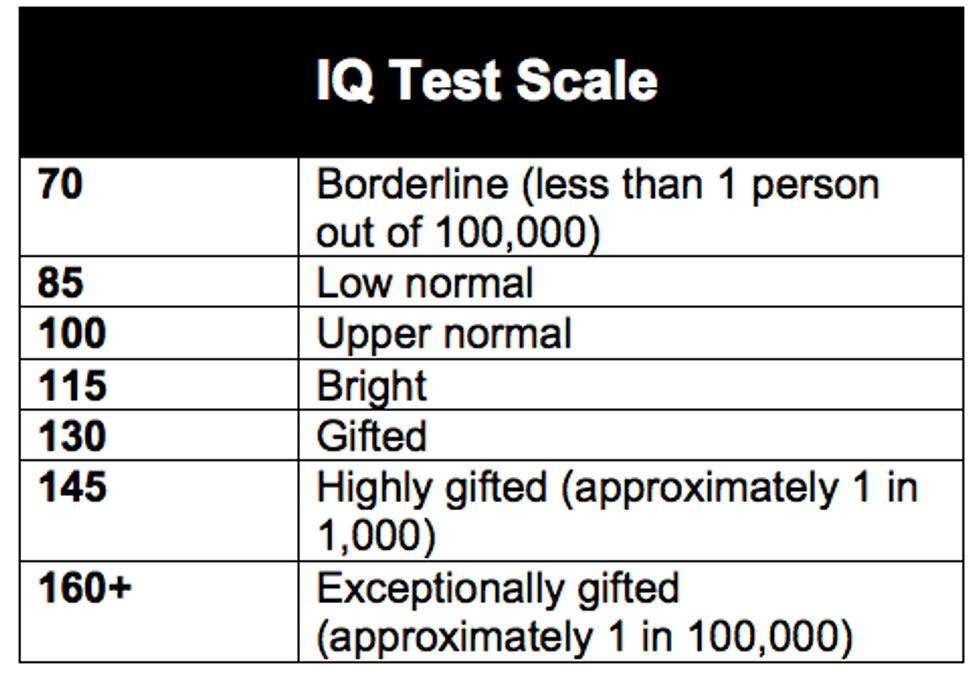 What makes I.Q. testing problematic?

Admittedly, I had issues with this test before I'd even finished the exam. After taking two exams, and having gotten results from one, I'd created a rather involved mental list of questions, comments and concerns. And granted, I took both of those online, and they may not have been accurate, but in my personal experience so far, there are a few issues to sort out.
For one, there are only 20 questions. Now, points for efficiency, but I've had finals that are only covering 10 weeks of my life at about five times as many questions. How can 20 questions give an adequate reading of an entire life's worth of intelligence? And the questions themselves were already problematic. Almost all 20, in both versions, were about noticing patterns, or being able to complete math problems. But intelligence is not just about being able to add, subtract, multiply and divide. This department specifically is where I think the WAIS exam takes the cake, as it tests for four major areas of intelligence, not just one or two.
Moving past my own experience with online I.Q. exams, the concept alone that the exam is a correct indicator of how you will fair in school and in life is almost ridiculous. It's seen time and time again that one of the quickest ways to identify a child with learning disabilities is that their I.Q. score is often extremely high, while their ability to do well in the classroom can be quite the opposite -- that, and sometimes the fact that people are just poor test takers. There are so many variables to consider that it makes it difficult to believe that a test like this is able to produce an accurate score.
The test itself also comes with a shaky background. The I.Q. test used to be a requirement for all people trying to immigrate to the United States through Ellis Island. However, sometimes these individuals did not speak the language. But even if there wasn't a language barrier, the questions at the time were laced with cultural references and nuances that made it almost impossible for the test to be biased towards American-born citizens.
And finally, probably the biggest issue of all is the assumptions that these numbers bring along with them. There are longstanding beliefs that knowledge and intelligence are linked to certain subjects, and that some strengths are better than others. A single number cannot accurately reflect how likely someone is to be successful, or what their strengths and weaknesses are.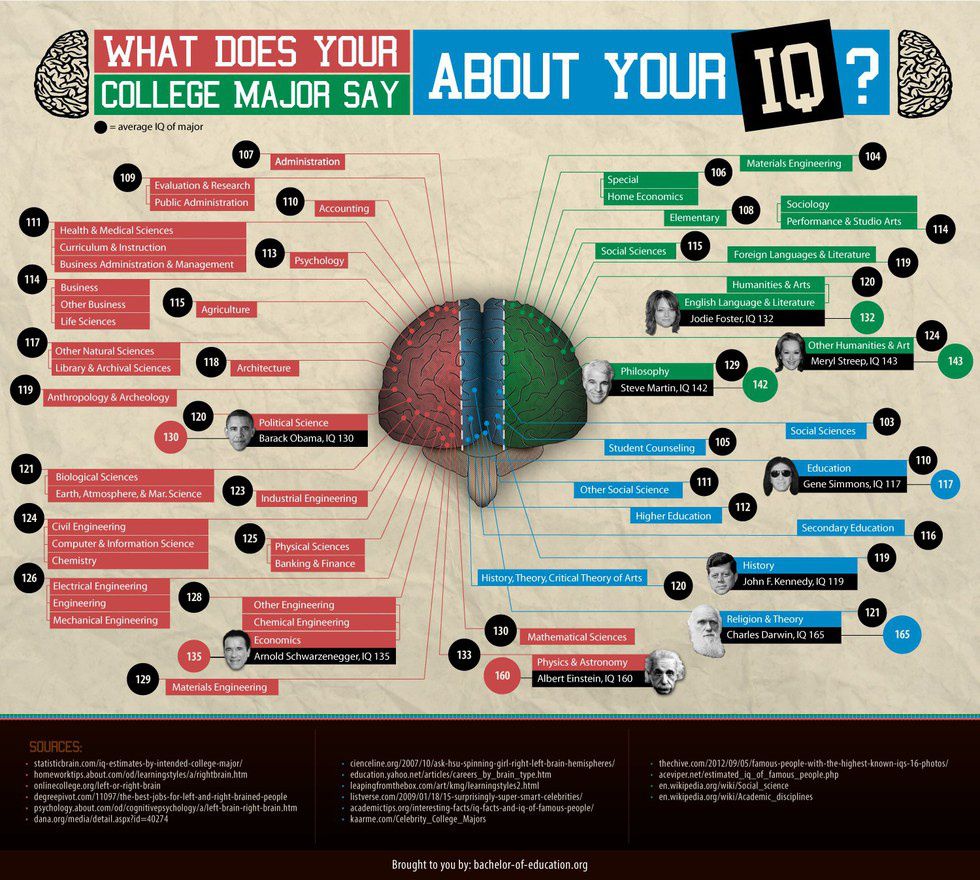 All that being said, I'll admit, I enjoyed taking the tests, even if I'm not quite sure I believe it's a true measure of intelligence. People are still developing methods to more accurately measure human intelligence and aptitude. But it is important to understand that with all of these tests and measurements, not everyone learns the same or thinks the same. The brain is complicated and still a mystery to us in many ways.