Ah yes, my hometown of Seattle WA never fails to surprise me. This time around my previous neighborhood of Capitol Hill is in the national news for successfully pressuring police out of their station and peacefully marching in numbers of 60,000+ people. This new police-free zone was originally named CHAZ (Capitol Hill Autonomous Zone)but has been renamed to CHOP (Capitol Hill Occupied Protest).
How CHOP became CHOP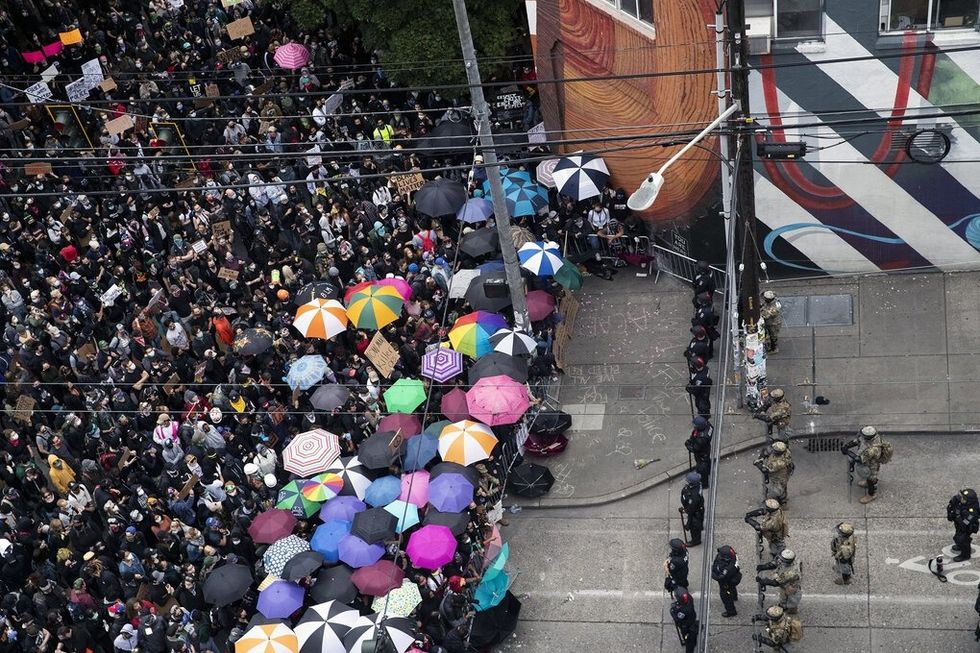 After the death of George Floyd, protestors gathered days after days infornt of the Capitol Hill police station standing in front of police officers who reportedly unjustly used tear gas, pepper spray, and flashbangs on protestors. The protestors wore down Seattle PD and they backed down from their post in front of the station and boarded it up to allow protestors to occupy the space to protest for the Black Lives Matter movement.
What it's like inside Seattle's CHOP
They Literally Kicked Police out of Their Station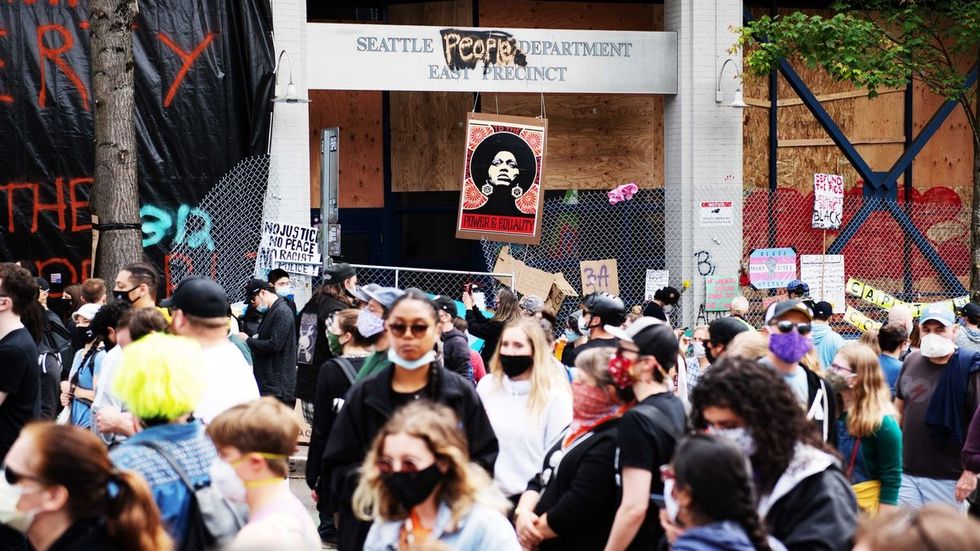 Who doesn't love to see a good underdog moment?
Protestors are Demanding that Seattle PD be Defunded
Protestors are asking a few things of the police department, including that the police department be defunded by 50% and that the money be reinvested in community programs around the city.
It spans over 6 blocks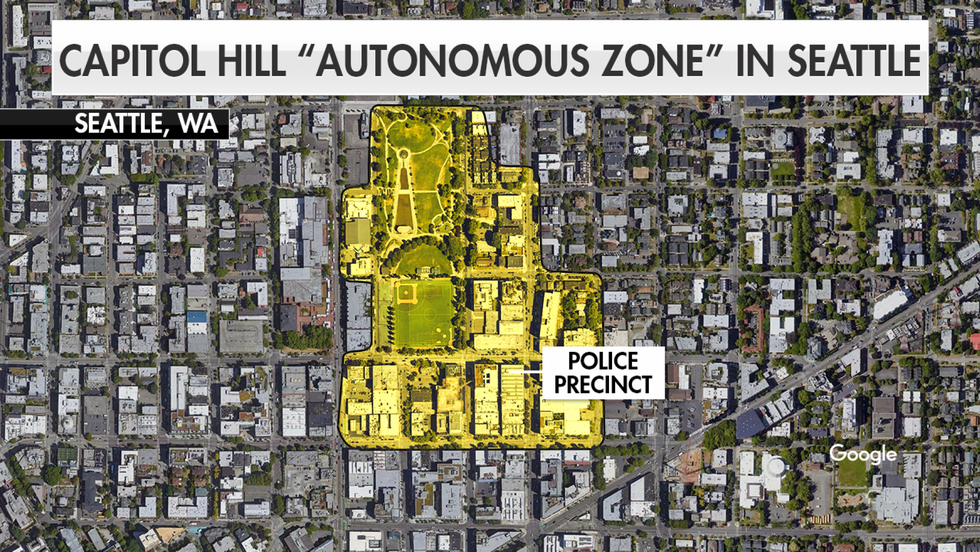 Trump is Actively Attacking it on..twitter enjoy!
Seattle Mayor says, about the anarchists takeover of her city, "it is a Summer of Love". These Liberal Dems don't h… https://t.co/YZPtUSouZA

— Donald J. Trump (@Donald J. Trump) 1591971327.0
Referring to this takeover of a few blocks as an act of terrorism over the whole city seems to be a tretch as many are describing the zone similar to a block party or festival.
Sleepy Joe Biden refuses to leave his basement "sanctuary" and tell his Radical Left BOSSES that they are heading i… https://t.co/AsjqgnQ2WQ

— Donald J. Trump (@Donald J. Trump) 1591884121.0
Ah yes LAW & ORDER candidate has showed more support for the police departments in America than for the Black Lives Matter movement.
Domestic Terrorists have taken over Seattle, run by Radical Left Democrats, of course. LAW & ORDER!

— Donald J. Trump (@Donald J. Trump) 1591846691.0
Let's just all vote in the upcoming election, sound good?