1. Cold-Shoulders
Instead of continuing on with large, open necklines, this season is concentrating more on just the shoulder, adding back some of the missing fabric from previous trends of 2014 and '15 that pushed slub-knit shirts and halters. This season, designers are taking a new approach to the completely shoulderless look. Derek Lam, Jason Wu and Givenchy are just a few of the top-named designers that have sent this look down the runway.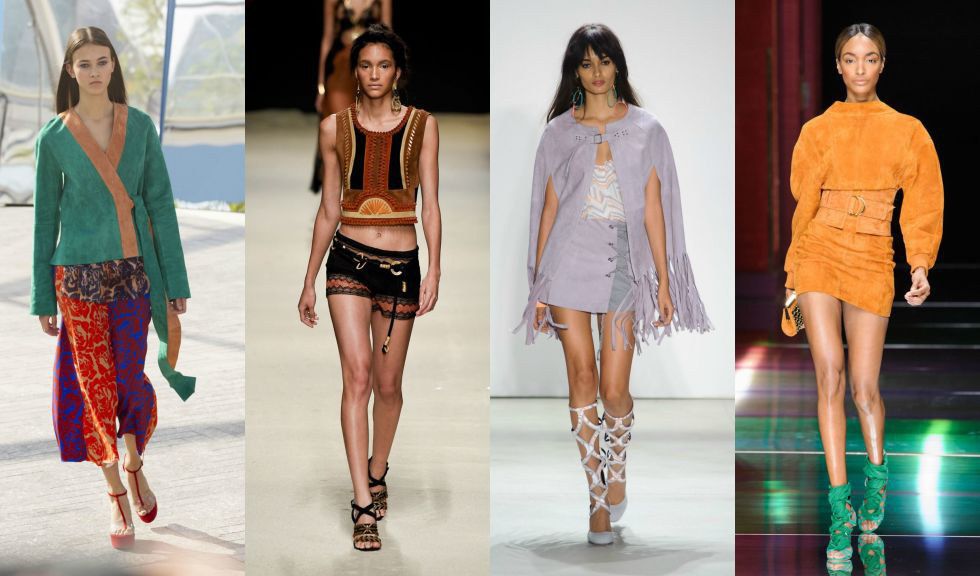 2. That 70's Inspired Style
Suede. Fringe. Tassels. Flare. Consider it all when acknowledging this trend. From Alberta Feretti to Rebecca Minkoff, designers have been sending pieces down the runway that would surely contradict any minimalist style.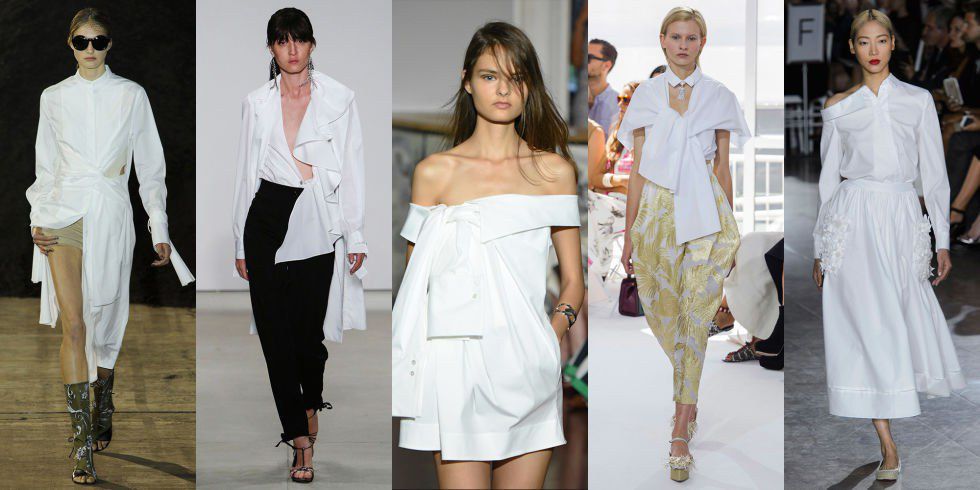 3. Your Boyfriends Laundry
Considered as the "White Shirt Redux" by both Popsugar.com and Elle's fashion experts, this season is going to feature button-up, ruffled and slashed versions of this classic favorite. Inspired from the ever-classic and always clean white oxford, these pieces are sure to make the spotlight this season.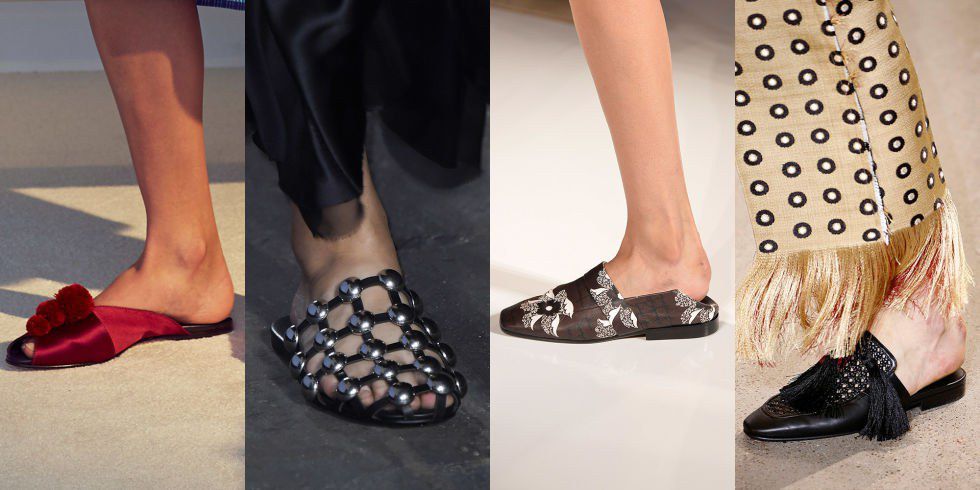 4. Flat-Lining
Comfort meets style this season, as the trend of flats continues thanks to designers like Alexander Wang and Victoria Beckham. Whether they're open-back, peep-toe or strappy, these shoes show their face yet again for another season on the runway.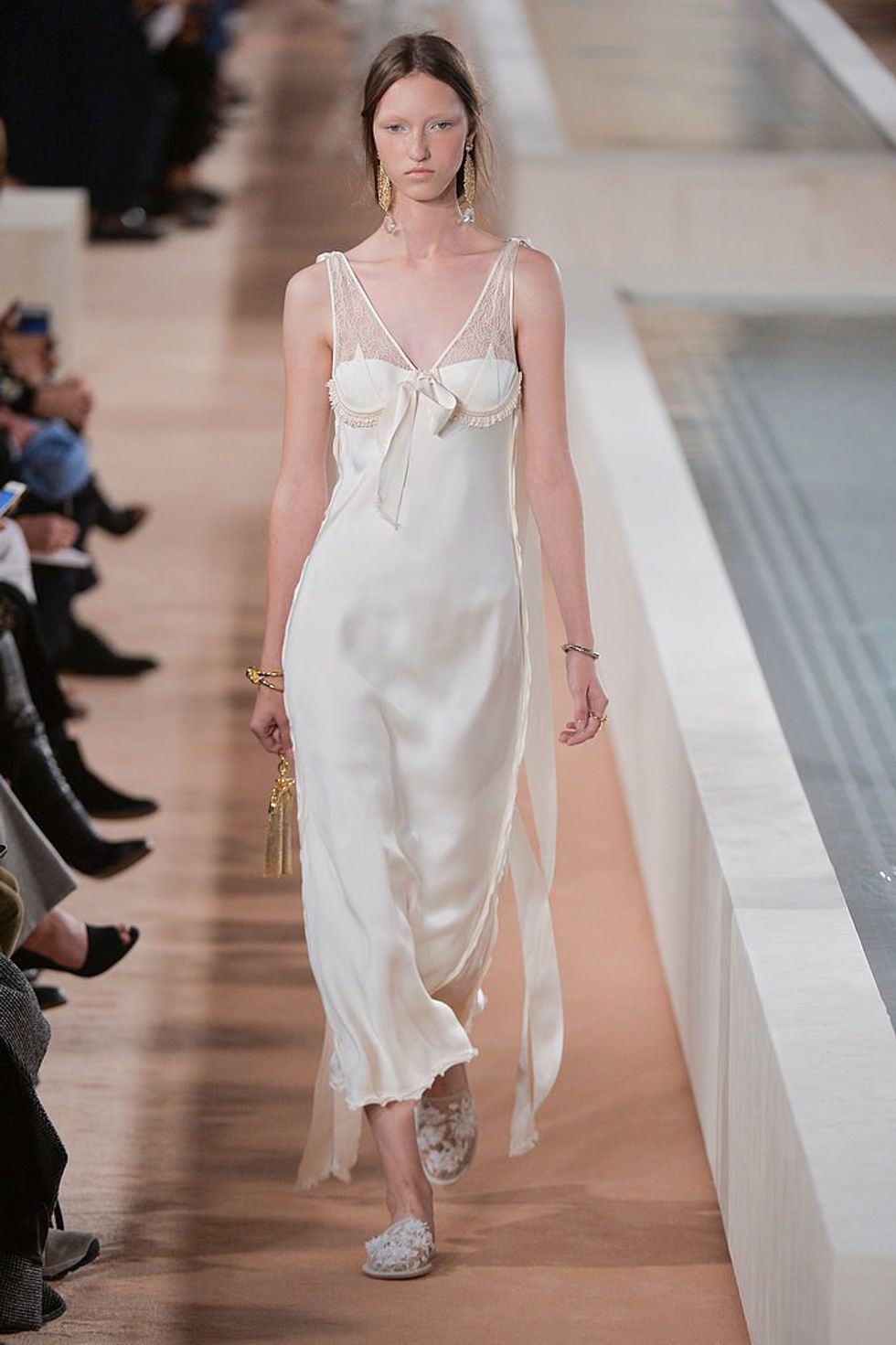 5. Outer-Under Wear
Think of this as the fleshing out of lingerie into the spectrum of classy, refined fashion. Slips and other so-called "slinky silhouettes" are sure to be a must-have for the warmer months of 2016. Keep an eye out for silky, lacy, ruffled designs that contrast the conservative ideal.


6. Pleats
It may seem like a paradox of sorts to include a trend that involves more fabric into the top ten for this season; but it's been seen time and time again on the runway so it must be noted. Pleating is not necessarily a thing of the past, and designers are incorporating this long-time fabric-folded favorite into their lines.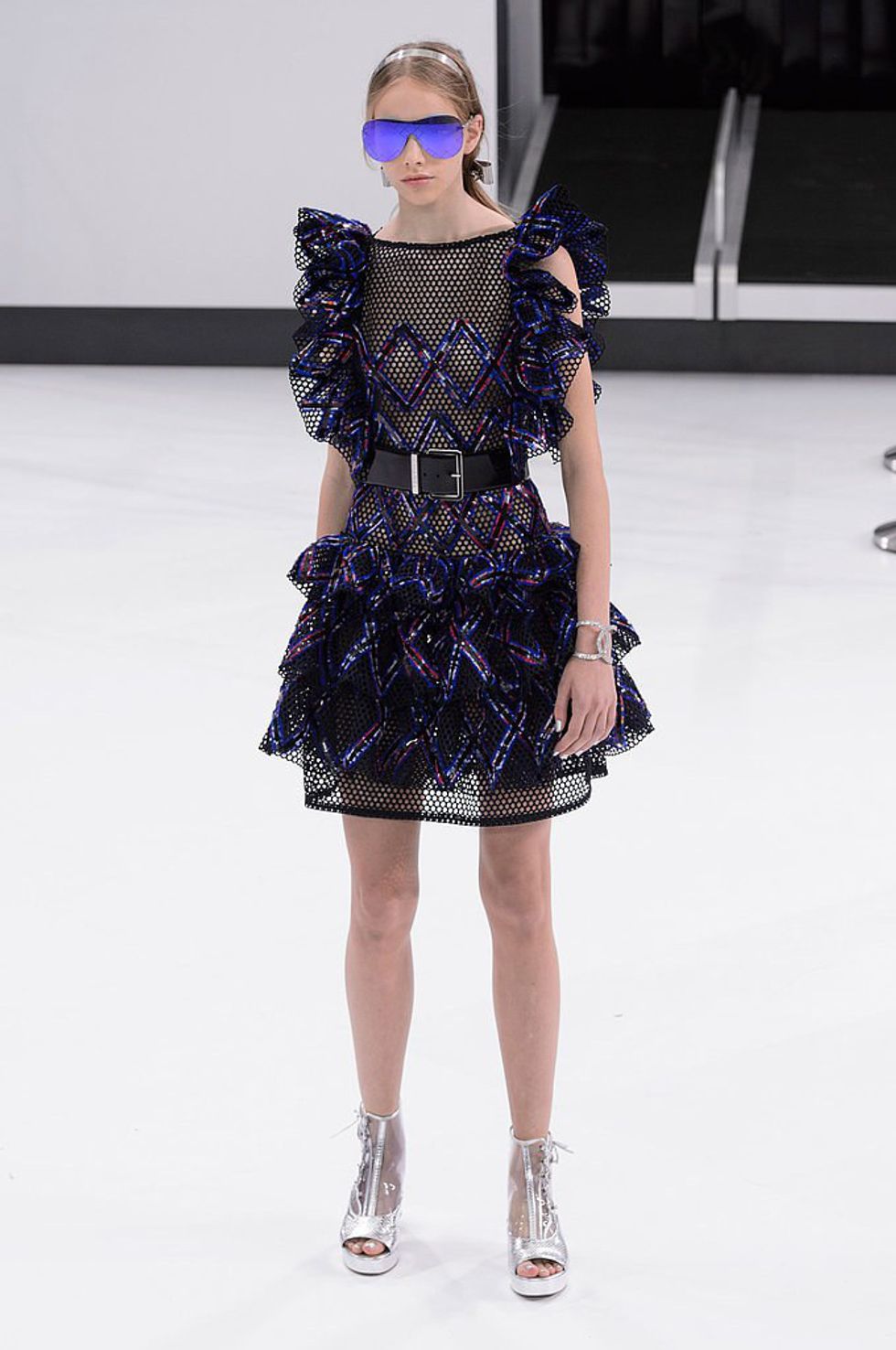 7. Nothing But Net
In conjunction with the notice we've taken of sexy silhouettes and lingerie, there is also some major appreciation for the light, airy look and feel of netting. While some designers such as Alexander Wang decided to incorporate simple pieces of this trend fabric in their pieces, Tome and Marchesa took to the runway with full-force looks that ended up bearing more skin than fabric.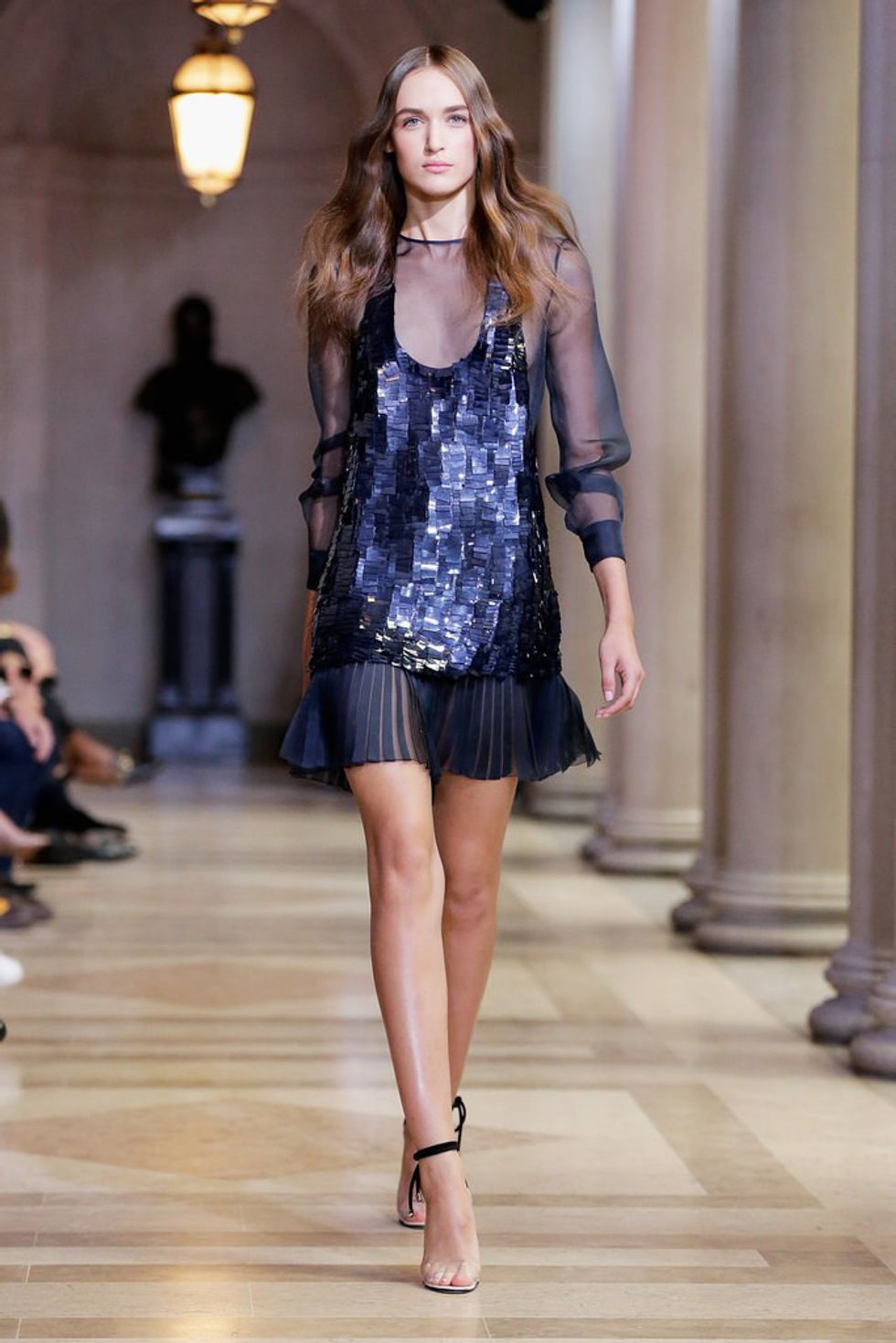 8. Get Your Shine On
Several looks have come down the runway for spring '16 that involved sparkle and shine. According to Elle: "there's no need to wait for the holidays" with this trend. While there were many designers who prefer them in a non-traditional way , some opted for the hand-sewn, dimensional version of this look.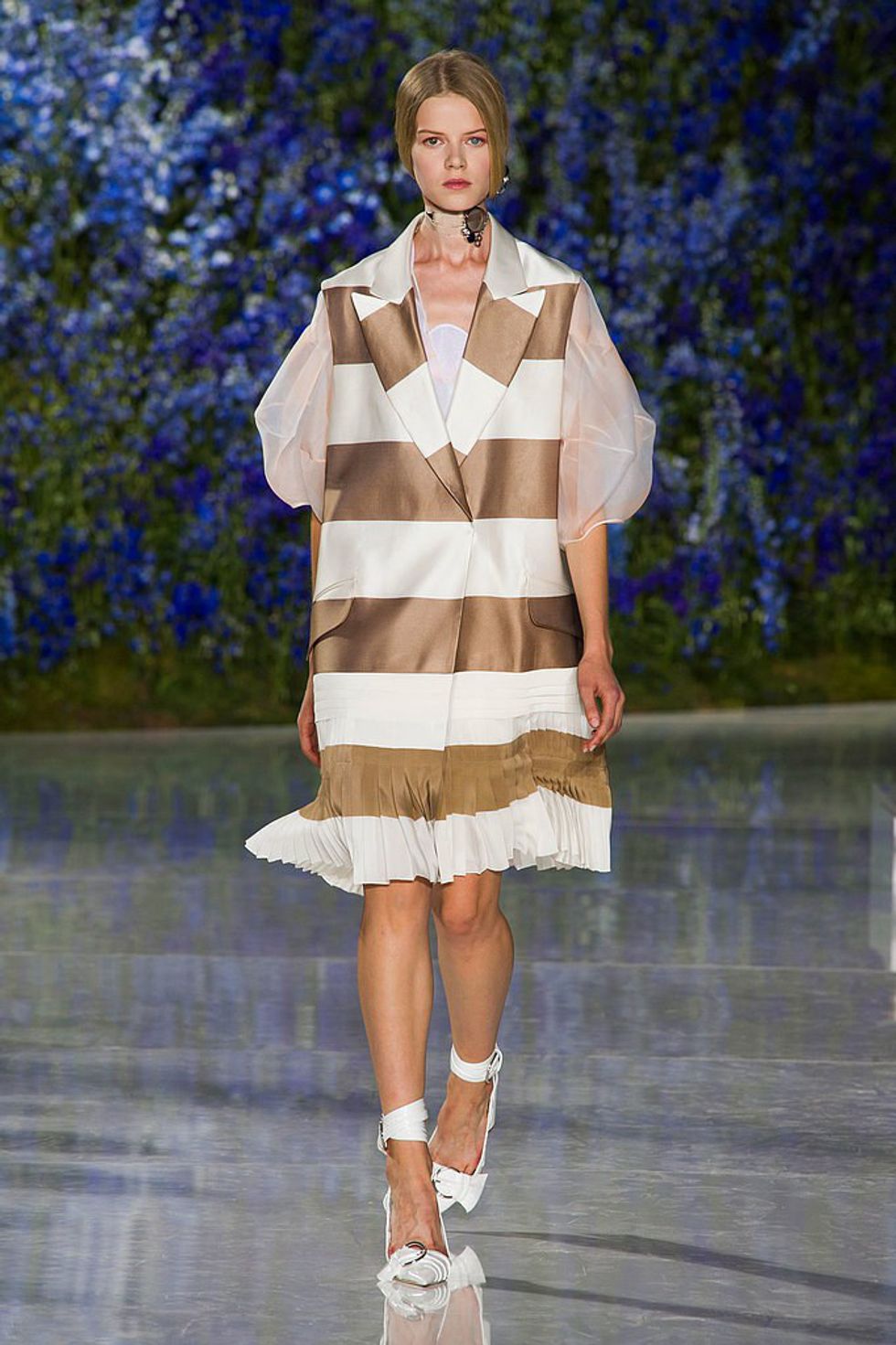 9. Earn Your Stripes
What a classic, right? This design aspect – whether embroidered or printed – brings some much needed depth to the season of Spring 2016. A pattern that can seemingly never go out of style will help embody any outfit.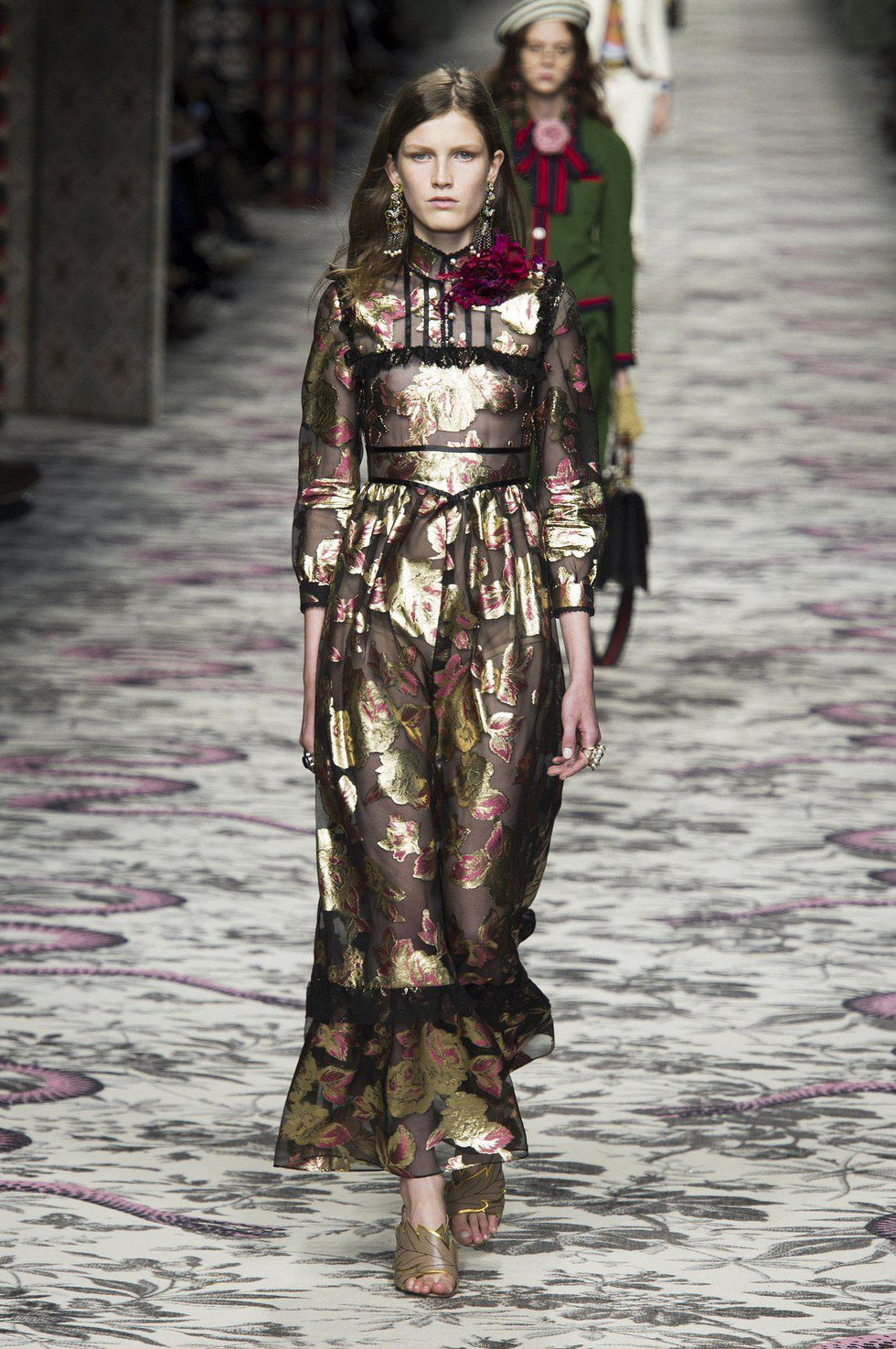 And Last, But Not Least….
10. Victorian-Inspired Style
High necklines, rouching, regal accents and ruffled sleeves are just a few of the high-profile aspects of the Spring '16 Victorian-Inspired looks. Designers such as Gucci and Fendi have been focusing on the incorporation of these styles and the sheer, lacy trends that are also popular this season in an effort to not overwhelm the runway.
Check out these links for additional information on these trends and more! (And for trend reports that are written by professionals).
Image Credit/Sourcing Info.
-http://www.elle.com/fashion/trend-reports/g26822/s...




-http://www.popsugar.com/fashion/photo-gallery/3872...
---
Have Fun. Be Fun. Forever.
-Kourtni