"My sport is your sport's punishment."
This is the first quote that appeared on Google Images when I searched up "track quotes" the first night that I began doing track. Track came into my life like serendipity. What is serendipity, you may ask? Well, serendipity is when something absolutely extraordinary happens, and makes you so bizarrely happy, when you were never even looking for anything in the first place. A lot of people use serendipity in context when they meet a girl or a boy and fall in love at first sight.
Track came into my life kind of by accident. So, get this. It's the day of my sixteenth birthday. You know me, a sixteen-year-old girl who really just cares about her grades, college, friends and family, and- makeup and clothes. (And hair, I could never forget about my hair.) So, the day of my sixteenth birthday my Grandmom Rose asks if I want to go to the mall to pick some stuff out as presents. (Later on, that turned out to be, a Pink outfit, tan Uggs, and the Anastasia Modern Renaissance Pallete).

Mind you, that was the same exact day that Winter Track started, and well, I wasn't really in a position to choose involuntary running over whatever I want at the mall. Plus, I had a FREE smoothie at California FruitShakes waiting for me. I mean, who could ever resist the peanut butter cup banana smoothie?! Not this girl. So, fair enough, I go to the mall, then I eat dinner at my Grandma. Prior to this, I had been exploring the idea of track.

Initially, I wanted to be a swimmer so badly! This was actually just because my best friend was doing it. In all seriousness, I couldn't swim. Nevertheless, due to the imminent problem that I physically had no idea how to actually swim, my parents said no to swimming. They shut that one down really quickly.
So, I had been considering my options. I can't wrestle, I'm a girl. I don't know how to swim. Can't swim = can't join the diving team. I'm five feet tall, so that meant no basketball for me. But, I had done track in middle school and I genuinely loved it. I didn't do it freshman year because I was trying other things like dance, cheerleading, softball, and the idea never really crossed my mind.

So, the night of my 16th birthday, I decided I would start track literally the next day. Mind you, I hadn't ran since early Fall during field hockey season. So, this was going to be a challenge.
So, the next day, I started track and I basically had absolutely no idea what I was doing. For a while, I struggled, especially when I desperately attempted to run hurdles. Not my strong point, I admit. But, when I decided to stick with sprinting, I absolutely fell in love with the sport from the very beginning.
Maybe It's the endorphins that it releases, maybe it's just because I'm a competitive person, or maybe it's simply because the team is so great and I love everyone who does it so much. Or maybe it's that sense of divine unity and teamwork that the sport brings with it. I'm not sure what it is, but something about track is so compelling to me and attending practice, whatever the weather conditions are, is always the highlight of my day.
Right now? I'm definitely not the best. I can honestly say that I have plenty of work to do. I may be the slowest on the team, or have the worst form on the team (The form - that's a fact!), but all I know is that I have this humongous sense of motivation and drive hanging over my head, and it's definitely not running out anytime soon.
I'm kind of one of those people that when they love something, it becomes their everything and they're, like, obsessed with it. Yeah, some people call that crazy. But, well, I call it passion. I feel like everything you do in life should be done to the best of your ability.

I mean, why not?

Here's what I want - when I grow old someday, let alone, even when I simply go to sleep at night, I want to fall asleep with the state of mind that I did something incredible - I overcame obstacles. I neglected any anxieties and nerves. I worked my hardest and I was my kindest. To every single thing that I did, I gave my all.
I want to stay humble, hustle hard, and at the end of the day, have the power to inspire.
Inspire like these people inspire me.
Allyson Felix.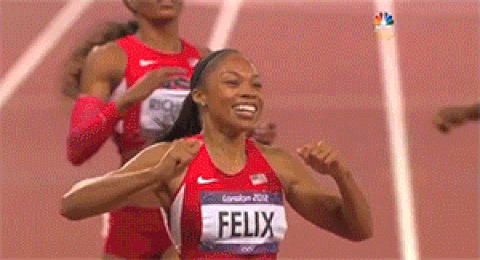 Florence Griffith Joyner.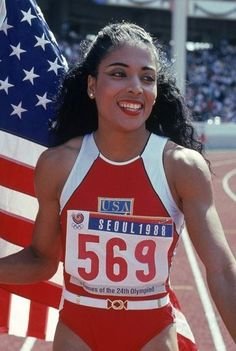 Elaine Thompson.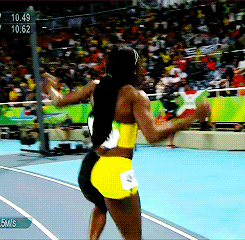 Shelly-Ann Fraser-Pryce.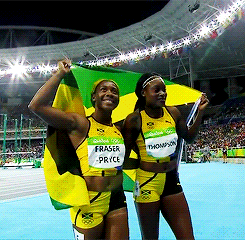 You are golden.