I knew two things on Tuesday night:
1. BJ's was having a special on pizookies for only $3.
2. I needed to try this famous dessert.
My close friends and I sent out a mass text announcing we were taking a study break to try BJ's monstrous pizookies.
A few hours later, we sat in BJ's lobby and debated waiting fifteen minutes and splitting our party of ten in half, or waiting thirty minutes to be seated together. Our appetite was too strong to wait, so we were quickly seated at two separate booths.
I have to admit if given the choice between chocolate and vanilla, I will always choose vanilla. It seemed as though ALL of the pizookie flavors were for chocolate lovers, so I ordered the monkey bread pizookie.
IT WAS SO DELICIOUS! My pizookie tasted like a combination of a cinnamon roll and a glazed doughnut. Plus, it was even topped with two giant scoops of french vanilla ice cream!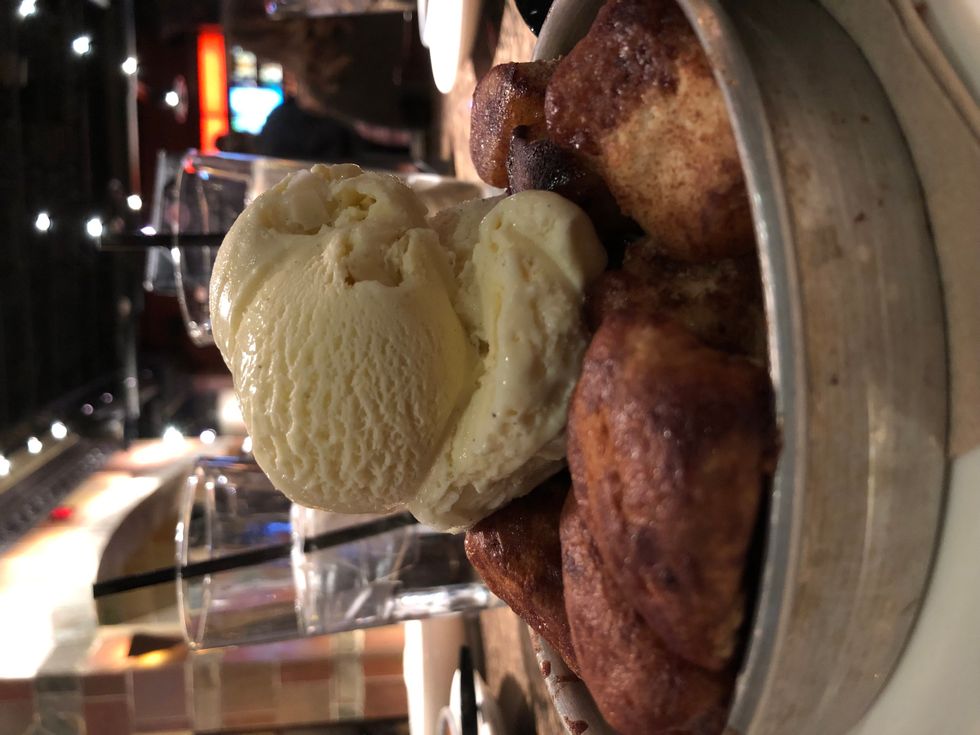 Bryanne Sanchez
After making my friends try the best pizookie ever invented, they agreed it tasted heavenly, too. My friend Jordan, however, disagreed. "The ice cream makes the bread wet and gross. A pizookie is supposed to be melty and warm," she insisted.

I assure you, she did not know what she was talking about. ;)
I should also mention a few of the mini fiascos that occurred during our pizookie study break.
First, BJ's ran out of Peanut Butter S'mores pizookies and Coleman threw a fit. (Was he seeking a free pizookie? Absolutely.) Please notice in every single picture taken that night, Coleman is frowning. He sighed when the waiter told him he had to choose a different flavor. He replied, "I guess I'll have to order a triple chocolate" in a pouty tone. He made it especially obvious he was bummed when our waitress kindly took a picture of us because he refused to smile! I think the funniest of all was when Coleman apathetically replied "Eh," when our waitress asked our table if we'd enjoyed our dessert. Coleman never fails to keep things lively!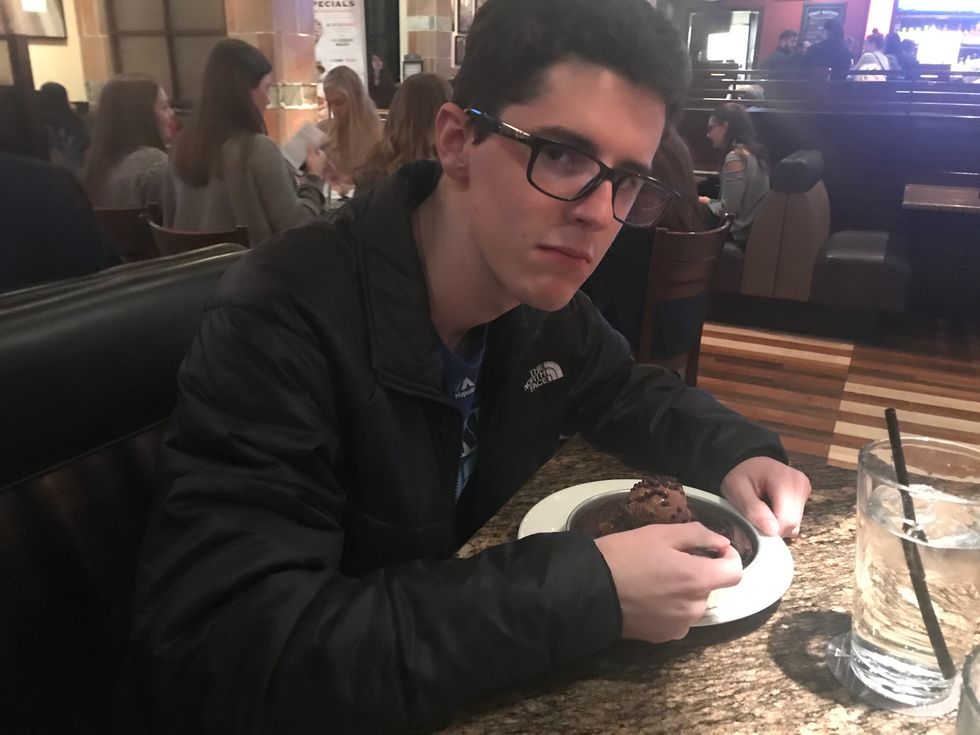 Bryanne Sanchez
The disaster/fun of the night didn't stop there.

Trey's spoon broke while eating his pizookie because he was "too swoll" (in his own words).
Kylee finally admitted she would've shared my pizookie with me if she had known that monkey bread wasn't banana flavored.
Chris glanced down during the middle of one of our conversations and yelled, "OMG where did it all go?!"
Aaron wore his Santa help and photobombed each picture.
At one time during the night, I was laughing so hard that my head slammed back into the counter behind me!
Who knew pizookies could have such an effect on all of us? We were sugared up the rest of the night and that is a story only my Snapchat can tell, but BJ's is definitely the move for anyone looking for adventure on a random Tuesday night!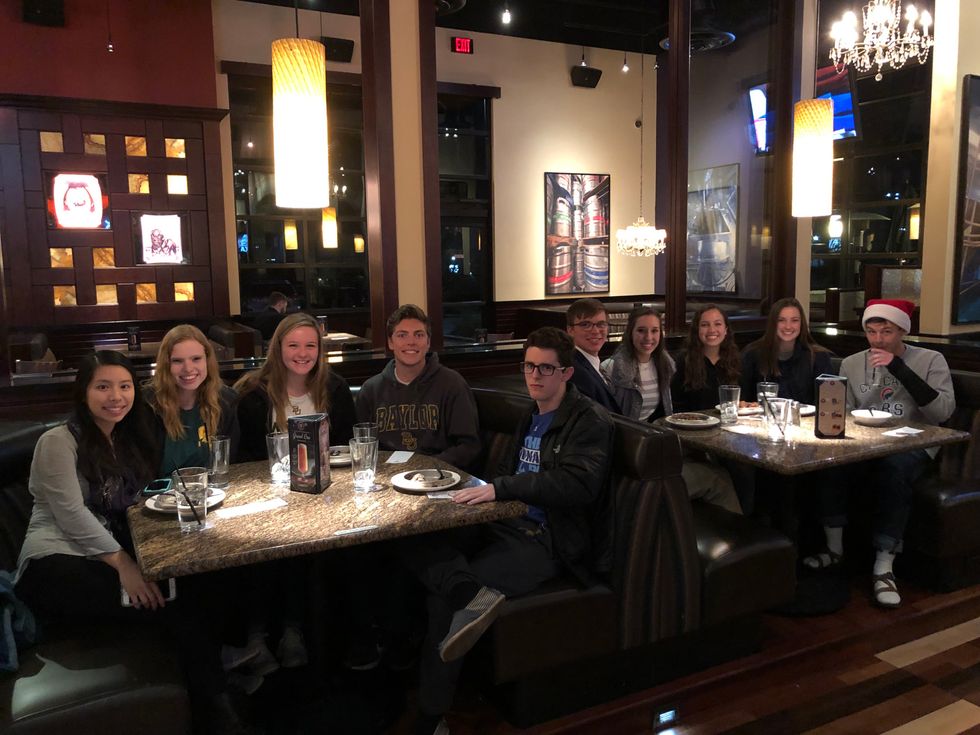 Bryanne Sanchez
Related Articles Around the Web