Everyone has a favorite pizza place. However, there are so many great places out there that are all unique and amazing (even in little Rhody). If you're craving a slice, then be sure to visit one of these pizza masters!
1. Flatbread Company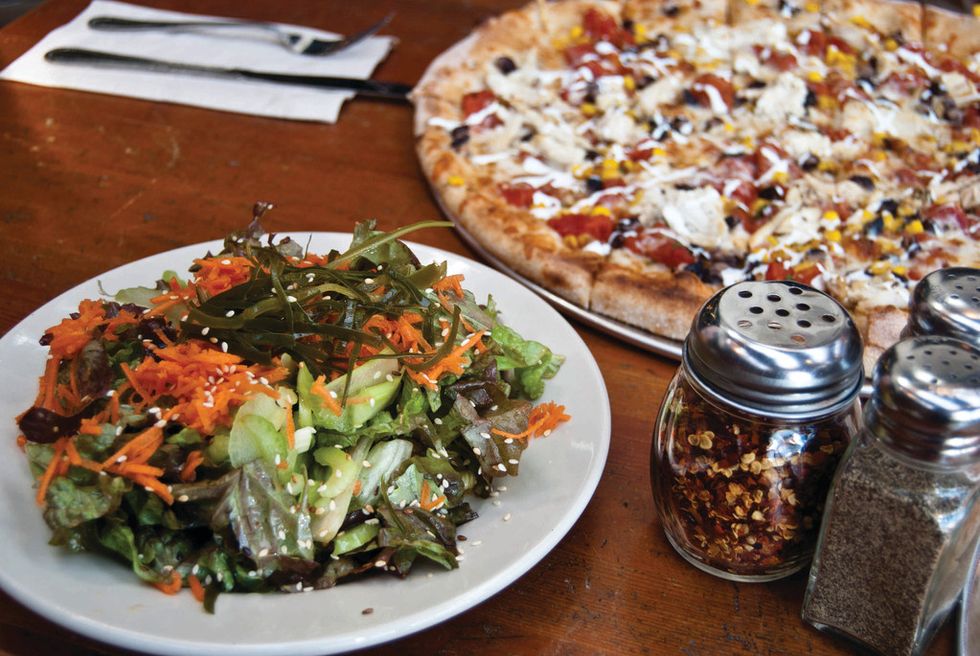 http://providenceonline.com/stories/another-new-pizzeria-on-thayer-street-yes-but-this-ones-different,10954?
Flatbread Company is an ideal pizza place located right off of Thayer Street in Providence. The menu is no nonsense: it is just pizza, salad, and a couple of desserts. They use all organic ingredients, so everything is amazingly fresh and makes you feel a little bit less guilty for indulging. Everything they serve is real and wholesome, the way food should be.
There are many options for toppings and they have several unique specialties. If you are not a big fan of sauce, they have the absolute best sauceless white pizza ever. This is also the place to go if you're gluten free because their gluten-free crusts are arguably even better than their standard dough.
The location itself right next to Thayer Street has character and a strong community vibe that you'll love. The pizza is cut into easy to eat strips and is absolutely amazing. They also deliver through Grubhub if you do not have time to stop there. So, grab some friends and head to Flatbread Company for high-quality, delicious pizza at a reasonable price!
2. Nice Slice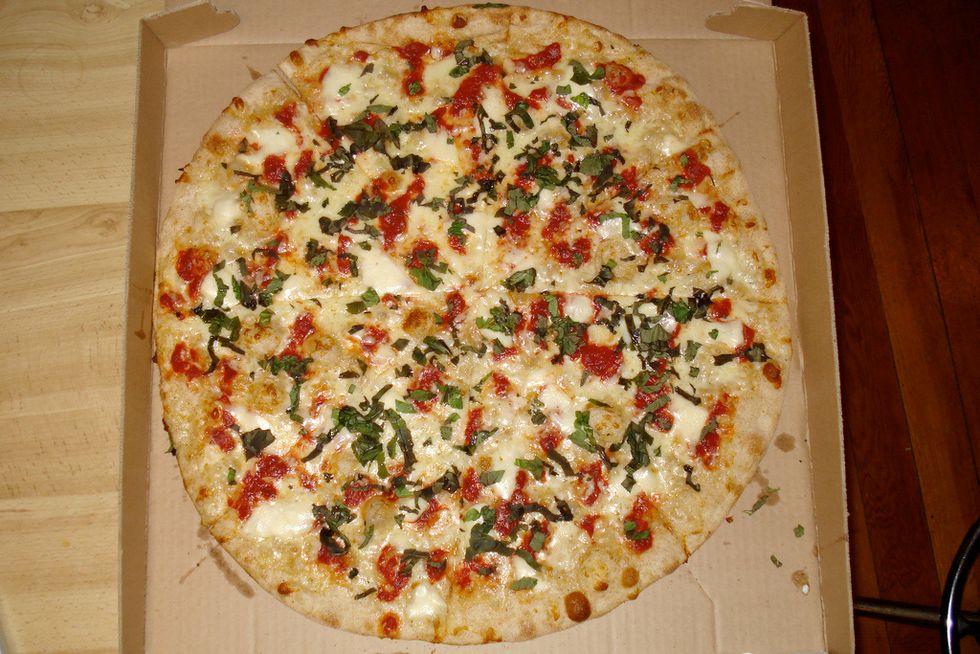 https://www.flickr.com/photos/thepizzareview/2359836630/
Formerly located on Thayer Street, they have moved to Westminster Street in Providence but the pizza is still amazing. You can buy slices or whole pies but you can't go wrong either way. They have a lot of cool pizzas but even their basic cheese is amazing. They also deliver through Grubhub if you want delivery! Check it out next time you're craving pizza!
3. Antonio's Pizza By The Slice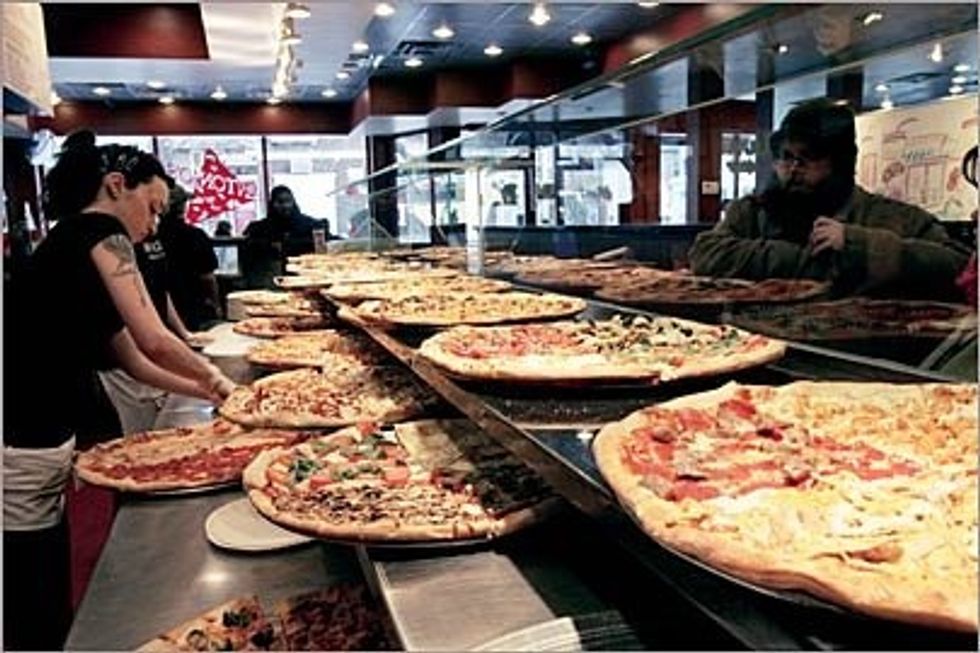 https://guideri.com/food/antonios-pizza/
Located on Thayer Street in Providence, Pawtucket, and Newport, Antonio's offers huge pizza slices that are so tasty. They have more than just pizza as well, including wings, pasta, salads, calzones, and more. If you want a quick bite, then definitely check out Antonio's.
4. Bertucci's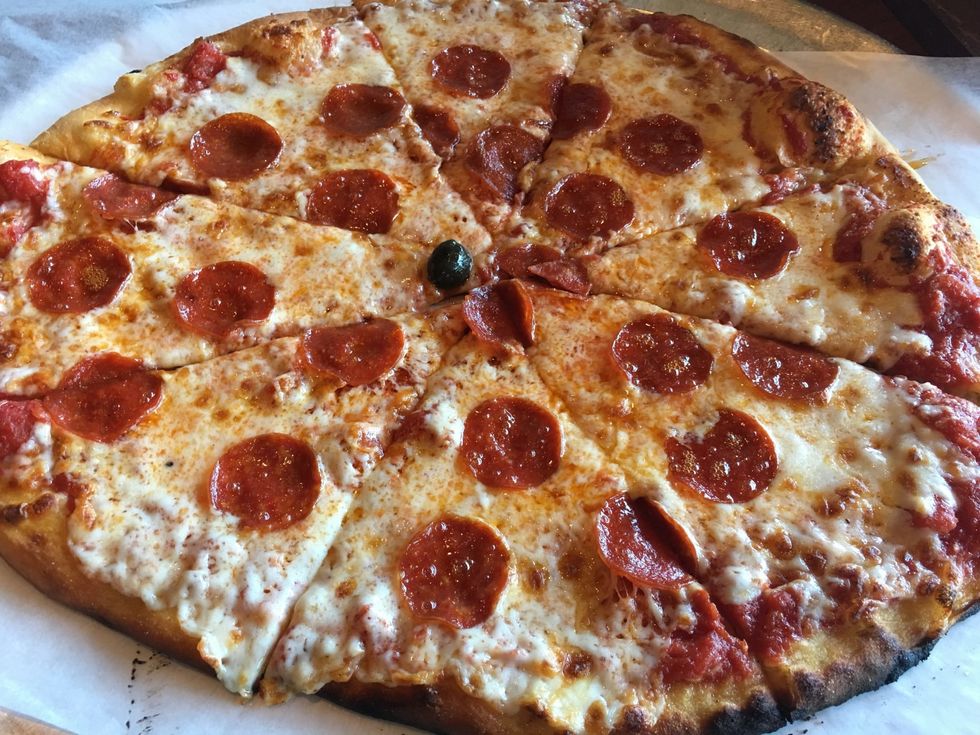 https://massholemommy.com/bertuccis-is-bringing-kids-eat-free-wednesdays-back/
Bertucci's has many locations across New England, including the one in Warwick, RI. This classic Italian restaurant serves pizzas that come with their signature olive in the middle. Their pizza is great, especially if you like a chunkier sauce. Their other classic Italian dishes like chicken Parmesan, four cheese ravioli, fettuccine Alfredo, lasagna, etc. are amazing as well.
If you're looking for a great lunch place, Bertucci's excels at that as well. They have excellent lunch specials, including small flatbread pizzas called "menuccis." One of the absolute best things about Bertucci's is their signature rolls and oil. The complimentary warm rolls and oil are served to every guest and they are incredible. If you've never had a Bertucci's roll, then you are truly missing out (especially if you love bread). Check out Bertucci's if you're looking for a great sit-down Italian restaurant experience.
5. Cumberland House of Pizza

http://www.chopsri.com/pages/cfHome.cfm
Many towns in Rhode Island have their own local pizza places. One of the best ones is the Cumberland House of Pizza in Cumberland, RI. They have great pizza and an extensive menu where there's something for everybody. Especially if you're in northern Rhode Island, you should definitely check out this local favorite.
Honorable Massachusetts Mentions: Slice of Life and Tavolino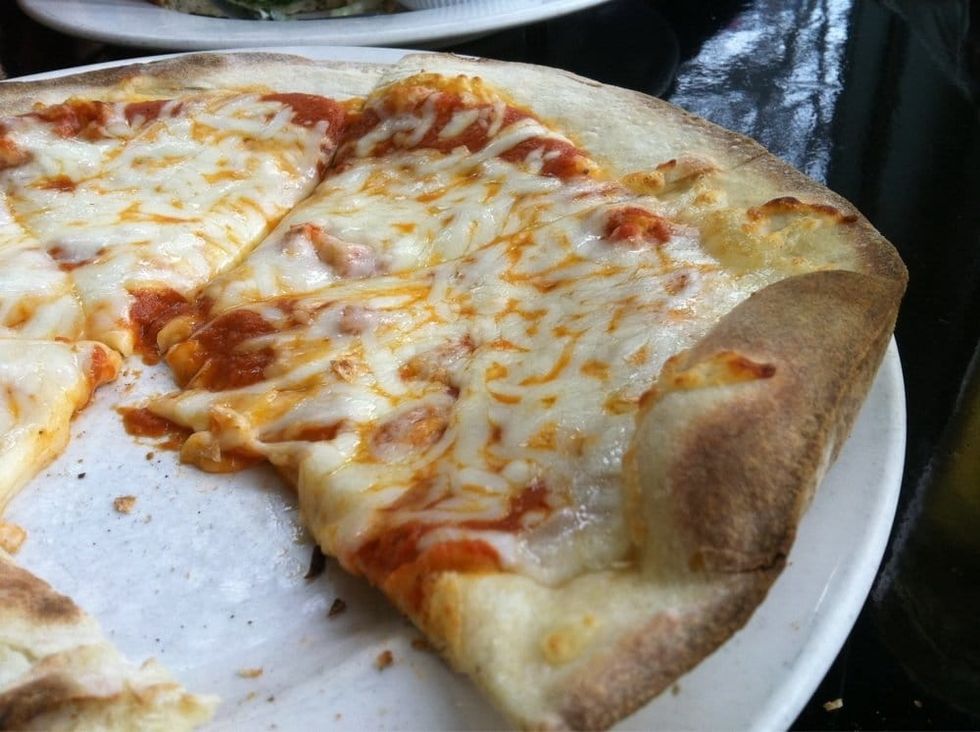 https://www.yelp.com/biz_photos/slice-of-life-oak-blufffs?select=f8bjU7Y8bI9zlFi_u-h74w
Across the Massachusetts border are even more amazing pizza places. If you're heading to Patriot Place for a Pat's game, concert, or just the experience, Tavolino is a good restaurant for some awesome pizza. Their pizza is one of my favorites and is worth the drive up to Foxboro, MA. Their cheese blend and unique pizzas are extremely tasty. They also serve great bread and oil that you'll love. They also serve other great, authentic Italian dishes in addition to their pizza.
If you find yourself in Oak Bluffs on Martha's Vineyard, a great lunch spot is Slice of Life. Their pizza is light and all natural, which is perfect for a warm Summer afternoon. They also have some of the best french fries I have ever had! This is a must-visit if you're looking for a great little place for lunch on Martha's Vineyard this Summer!