Wedding dress shopping can be both the most stressful (and the most fun!) time during the planning stage of the wedding. Some brides find the dress within seconds, while others may take months to find that perfect dress. I am still in the planning stages of my wedding, so my main step right now is to figure out invites, and to figure out my dress. Weddings are important to MANY people, and I am one of them. I have always dreamed about my perfect wedding, even though I always told my parents I was never going to get married. (Sorry, Mom and Dad!) The day I went dress shopping for the first time, I had a lot emotions running through me. I was stressing out over a piece of clothing that I will more than likely wear only once. These are the emotions I experienced while going wedding dress shopping.

1. Stress.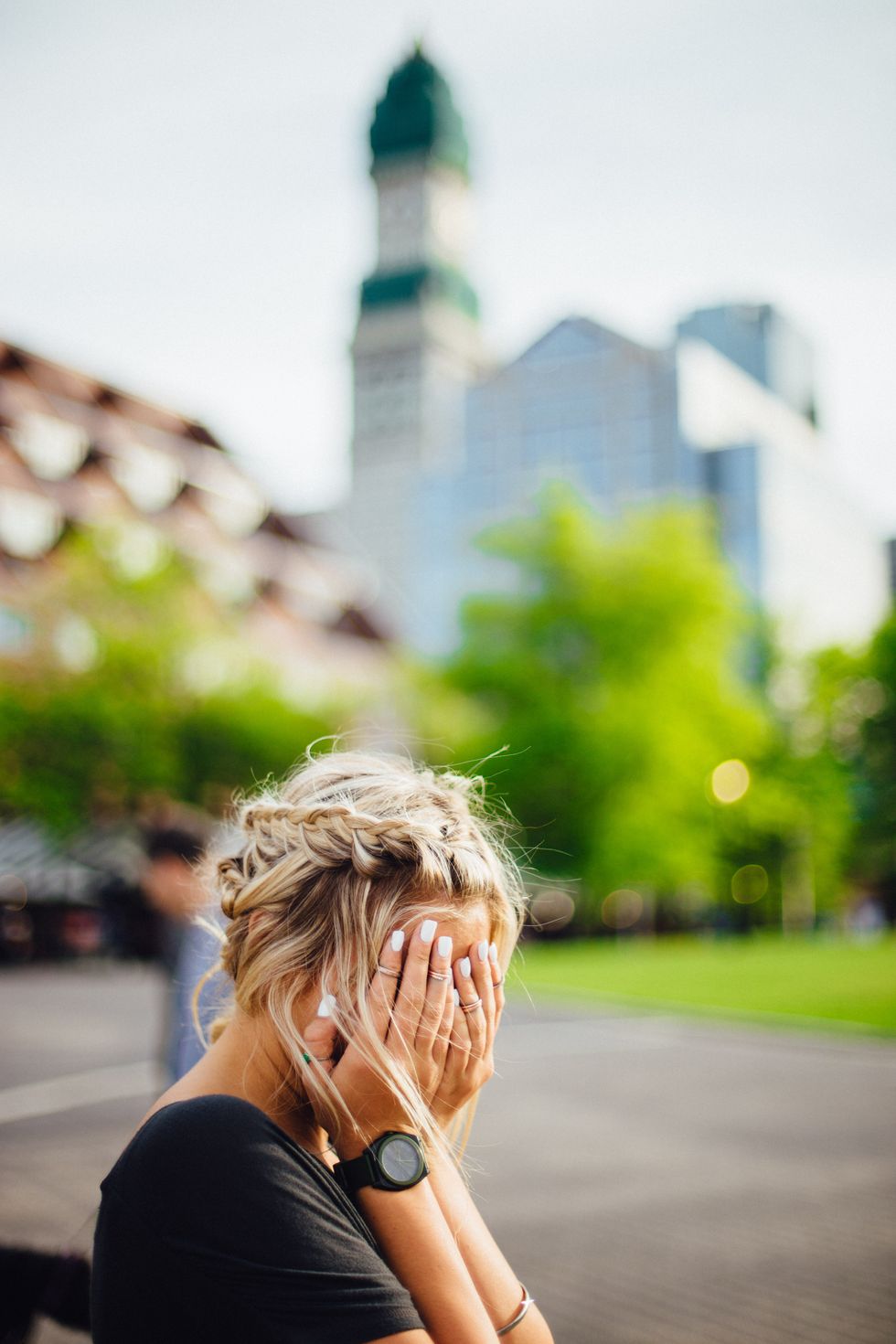 Walking through the front doors of a bridal salon is tough. It feels very overwhelming because of how many dresses are in front of you; it looks like you are sailing through a whirlpool. There are so many options nowadays that one can be overwhelmed from the second one walks in. The stylists are welcoming, but one can't help and look at the amount of work that you are about to do. Now you (and whoever you brought to help look for the dress) dive into the sea of (expensive!) but beautiful sea of fabrics and styles.
2. Happiness.




When the stylist hands you your bridal corset and bustle, it's time to put on your first dress. You put them on, and suddenly everything is in the right place. Nothing is squished. Your stylist brings the first few dresses that she picked after having her conversation with you. The first dress/suit is not just a dress, but is symbolic of adulthood, as you try on one of the most expensive pieces of clothing you'll ever wear for the first time. Happiness comes streaming out without stopping.

3. Annoyance.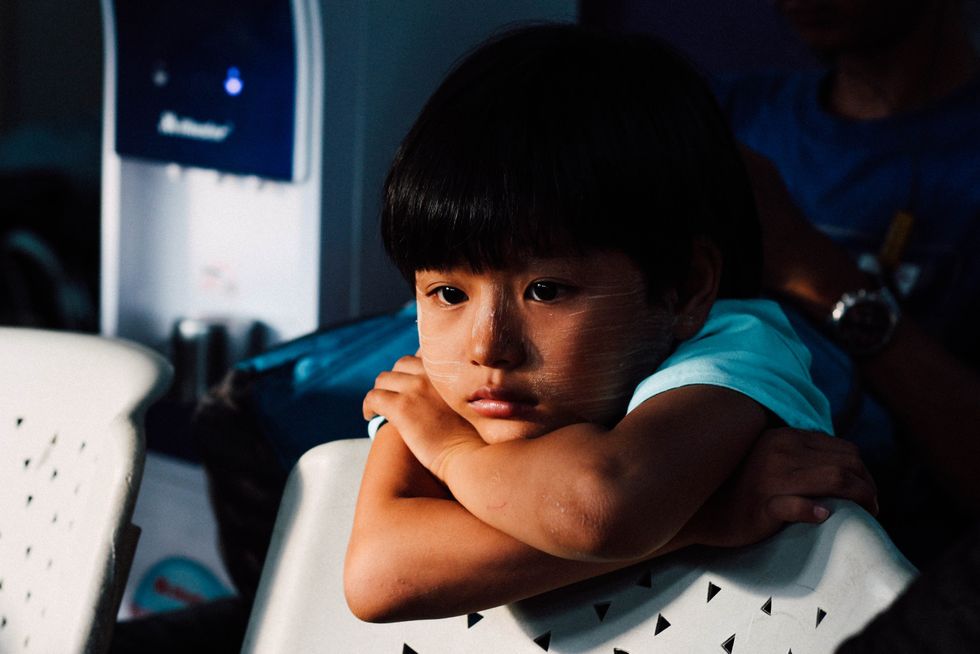 We are complex creatures, so we can feel more than one emotion at one time. I can say from experience that, for most of my appointment, I just stood there and remained calm. My stylist was obnoxious, and was really pushy toward one of the higher-priced dresses I tried on. You are allowed to say no and not feel bad about it. I was so thankful my mom and future mother-in-law were there to support me. I understand that stylists get commission on dresses that they sell, but there is a line you don't cross. You can become annoyed at the sizing of the dresses. Some run small and some run just right. They will take measurements and most brides are different sizes on different parts of their bodies.
4. Shock.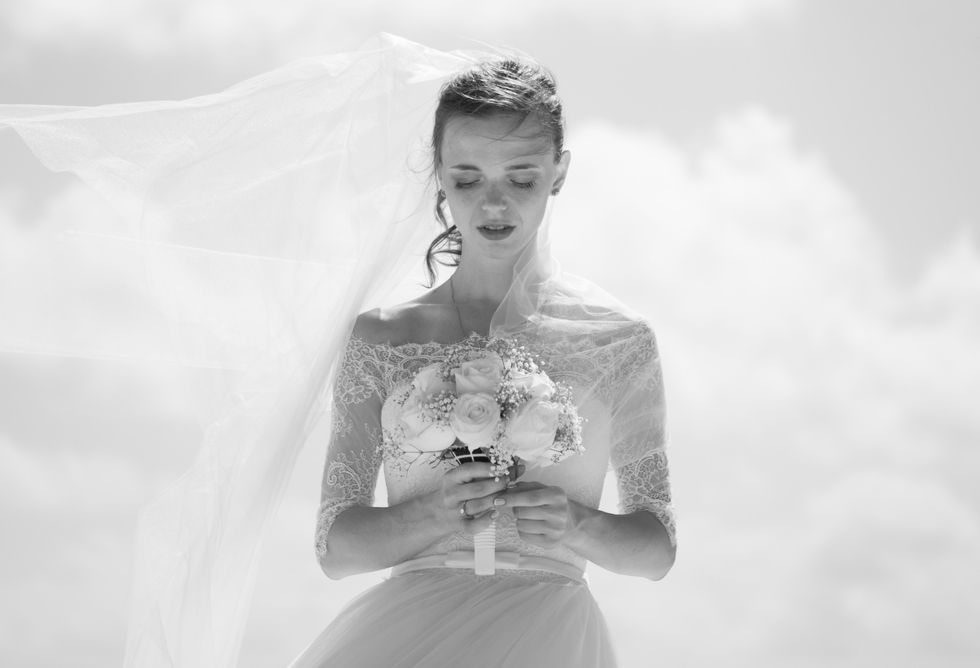 After whatever amount of dresses you've tried on, there is always that moment that you dreamed about. Whether it is the first dress you tried on or the 100th, there is always that wow moment where you get emotional. I had my "wow" moment with the third dress that I tried on. It took a lot to not get emotional when I found the dress. The wow moment will come when you find the dress or suit that makes you want to cry because it just looks so good. It fits you where you want it to fit and brings attention to features you want to showcase. I could go on and on about the wow moment, but it is different for everyone. Pure bliss.
---
There are a lot of other emotions you can have while trying on one of the most expensive articles of clothing. Not every experience with wedding dress shopping is easy breezy. Some have other situations that come up. These are the most popular emotions being felt while on the dress floor. It truly is both a happy and stressful experience, but if you have the right stylist, then you will be happy at the end of the appointment, and at your wedding.