After a long and deliberate talk with myself, I decided against writing a rant about everything that has happened in the first week with Donald Trump as president of the U.S. There will be time for that eventually, but this week, I would rather write about something no less polemic (at least in my opinion), and that is Spring Break.
Anyone who has met me personally is very aware of the fact I have strong feelings regarding Spring Breakers going to my home country. Sadly, I have been witness to way too many injustices when going to the beaches in Mexico. From a man rolling his eyes at the waitress in a restaurant and saying, "I don't tip Mexicans," to people being just plain rude to the services at hotels and parks. That is all in addition to the horrendous environmental impact that some resorts have caused –– resorts that, by the way, are not targeted to the Mexican population nor are affordable for the average Mexican family.
Either way, since I promised I wouldn't rant (that much), I now offer a list of seven places to go in Mexico during Spring Break that do not resemble the scarring 2012 movie.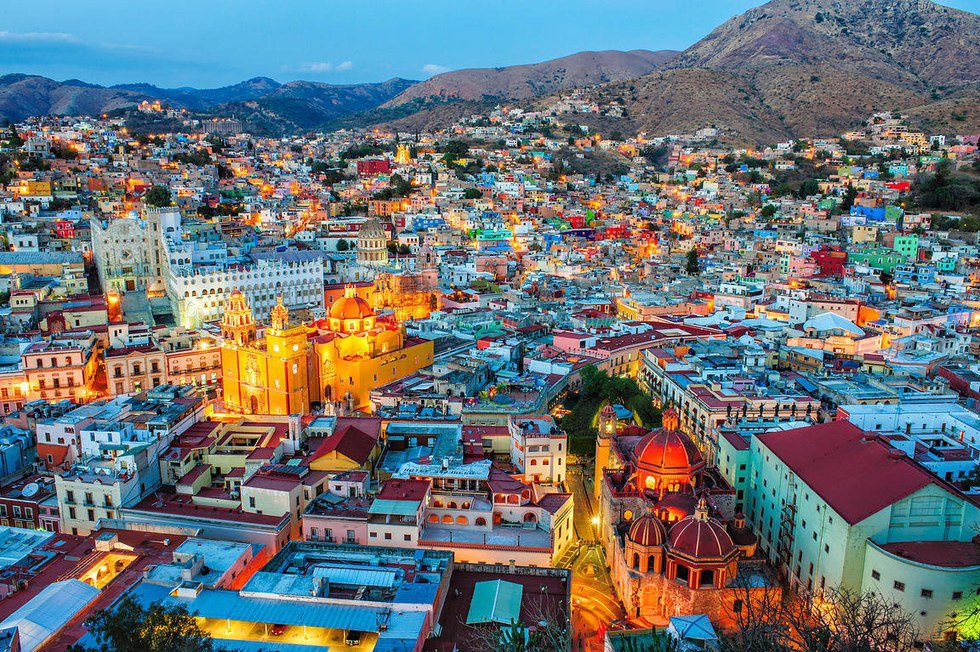 One of my favorite cities in the world, hands down. This colonial city resembles a labyrinth with all of its alleys and narrow streets, which are usually crawling with street artists and performers. The center of the city has hundreds of restaurants, art galleries and theaters. In addition to all of this, if you are into odd attractions, Guanajuato used to be a mining city, and many of the mines are now open for tours and visits. It was named a World Heritage Site in 1988 and is a must visit.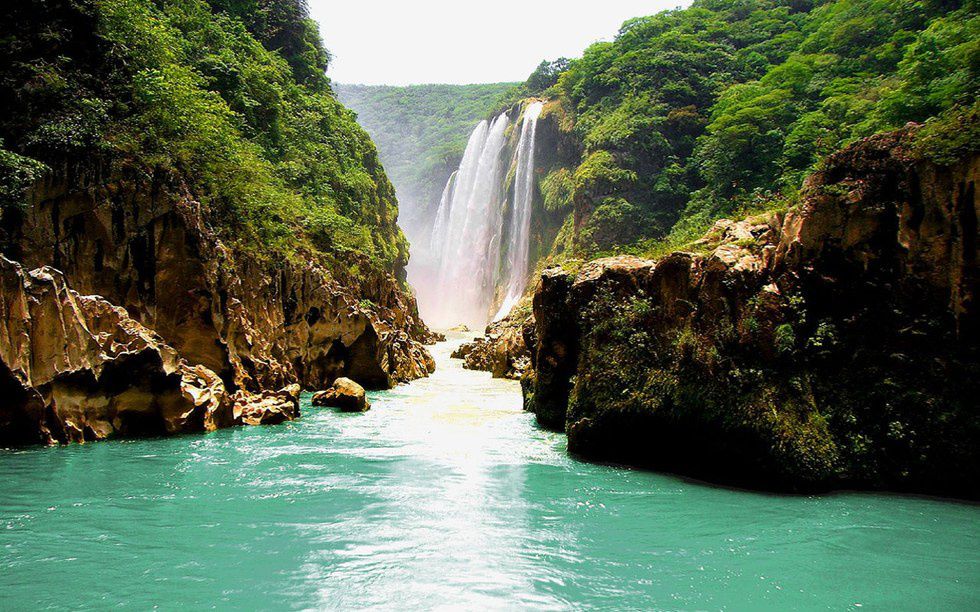 This region of the country is one of the most biologically diverse in Mexico (which is saying something, since Mexico is one of the 17 Megadiverse countries in the world). It is known for its eco-tourism options and beautiful scenery, so if you are an extreme sports lover, you should check it out.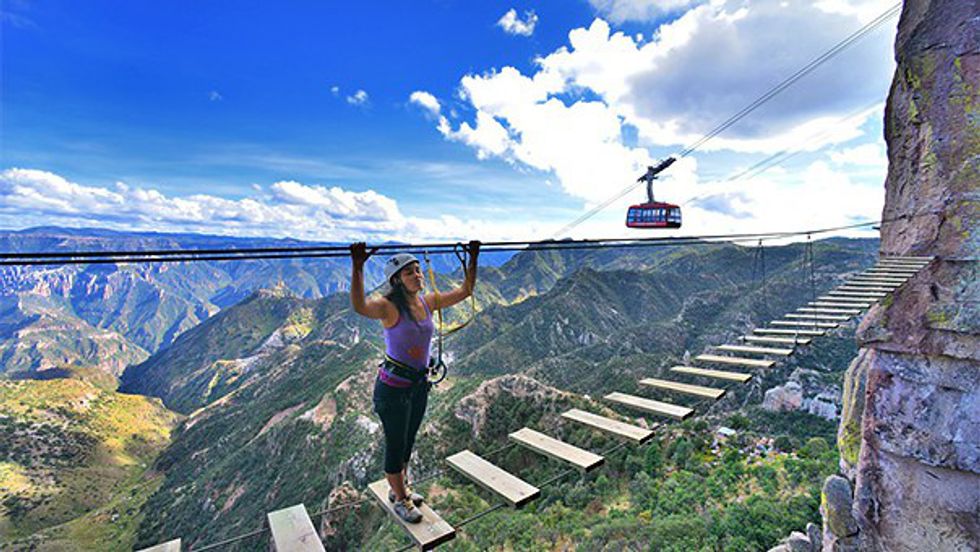 The translation would be "Copper Canyon," and I bet you can tell why. For the adventurous tourists out there, this breathtaking wonder of nature offers zip lining, rock climbing, and a suspension bridge. Although, if you prefer to remain at a safe distance from the floor, you can always take a horseback ride, go camping, or visit the waterfalls nearby.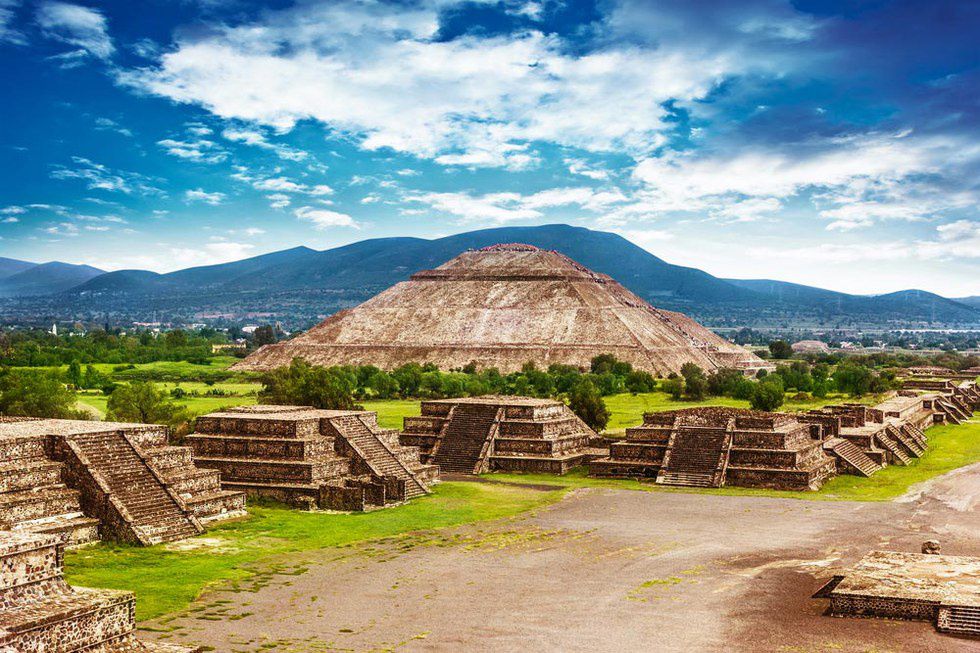 The City of Gods. This archeological site is one of the most important in Mesoamerica, and the feeling of walking around it and climbing all 243 steps of the Sun Pyramid is impossible to put into words. Once you absorbe all of its glory from the ground, you can always choose to take a look from aboard a hot air balloon.

Yet another gorgeous colonial city, and one with a gorgeous aqueduct that was built as a gift from a marquis to his lover (as you'll learn, Mexico is very big on romantic gestures and legends). Querétaro is also host to gorgeous churches, historical monuments, theaters and museums. Not to mention, it has a very big college student population, which means cheap delicious food and great places to go dancing.

It would be impossible to fully appreciate everything this zone has to offer in a week, but if you have the opportunity to visit this area of Mexico, there are some must-do activities. Swim in a cenote (sinkholes), visit the pyramids of Chichen-Itzá (one of the New 7 Wonders of the World), get acquainted with Mayan ruins, dip your toes in the clear blue Caribbean waters, snorkel in Akumal, and so much more.
Do keep in mind that some of these natural areas are unique and endangered though. Make sure to be as respectful and environmentally friendly as you can while visiting. The locals can give you conservation tips!
My absolute favorite place in the world. This city alone hosts more than 150 museums, countless restaurants, gorgeous parks, historical monuments that will make the nerd inside of you squeal with joy, and unforgettable sites. No amount of words (or even pictures) will ever do this city justice. From making the trek uphill to see the Chapultepec Castle, to horse riding in the Ajusco, and all the way to dancing to live mariachi music, this city will for sure steal your heart.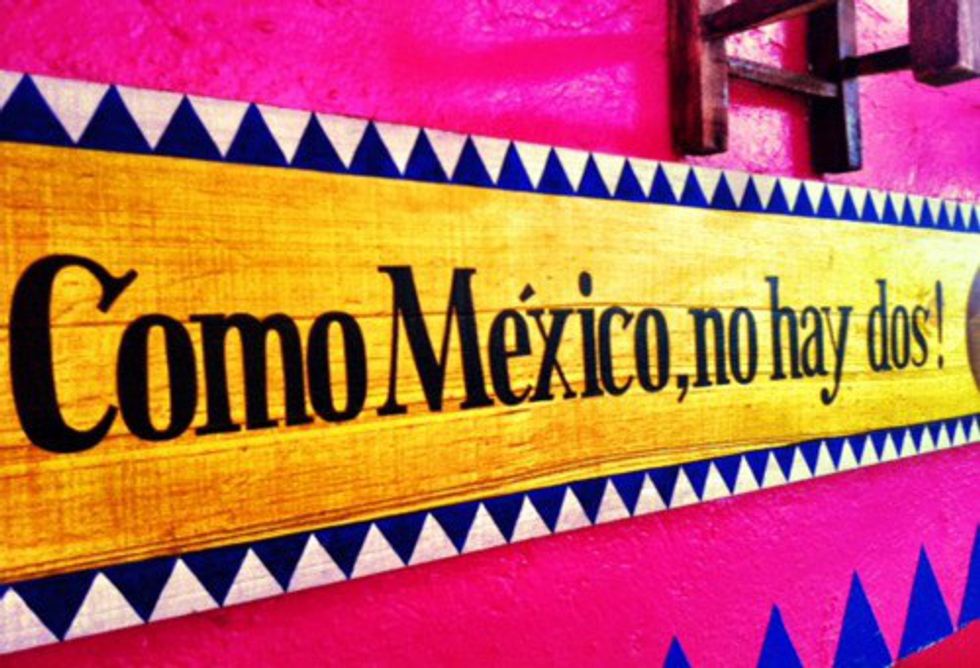 I'd like to wrap up this list by reminding everyone that, regardless of any walls that might be built, and all the trade wars and hateful exchanges happening between Mexico and the United States at the moment, we will always be neighbors. Mexico is a gorgeous, vibrant, and friendly country. Hopefully everyone will be able to experience that.