My family and I have a running joke about the town we've called home for the past 15 years. When something particularly hipster or outlandish happens, we laugh and say, "Oh, that is so Viroq-landia!"
The saying revolves around comparing our town to a little show called "Portlandia" -- brilliantly written and acted by Fred Armisen and Carrie Brownstein -- in which they lovingly roast the stereotypes and humorous encounters of Portland, OR.
If you haven't seen "Portlandia," to that I say: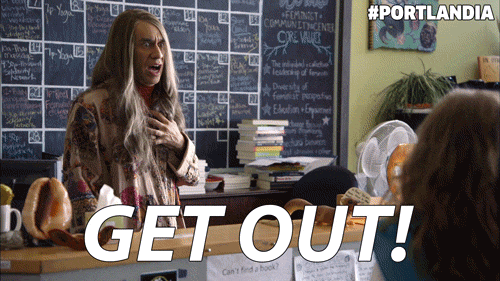 And go watch it on Netflix!

Baseline: we just happen to live in a smaller, less obnoxious version of Portland. Viroqua, WI, long time destination for Californian expats, organic farmers and avant-garde artists alike.
Who can say what draws people to this landlocked town from all different walks and boardwalks? With a population of approximately 5,000 people, Viroqua is hardly a metropolis, and often people leave much more financially stable existences to forge forth to our happy southwestern corner of the Cheese State. Yet, it maintains its magnetic ability to attract a varied range of people to its rolling hills and valleys like no other.
Growing up, I always loved my quirky hometown, but since going away to college, studying abroad and generally experiencing more of the world outside the Viroq-landia bubble, I appreciate it more than ever.
Whether you consider yourself a grassroots Kickapoogian, or are looking for a weird town to live in next, and though it is nearly impossible to condense this vibrant haven down to five major points...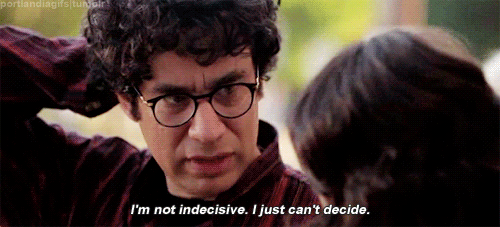 ...Here are five groovy reasons Viroqua is your best small-town living option:

1. The Food
What we call the Driftless Region is the corner of Southwest Wisconsin that is so powerful it scared away even the glaciers during the Ice Age, and thus retains the ancient hills and mammoth trails that were smoothed out across the rest of the state. It also happens to be the heart of the organic farming movement in the Midwest. If you have any interest in organic food, you have likely seen Organic Valley products in the supermarket -- maybe you've even bought some! Organic Valley's headquarters is a short half hour drive from Viroqua, and besides providing a great number of jobs for the surrounding area in the process of championing sustainable food, it also hosts events like high school graduations and the popular Kickapoo Country Festival during the summer months.
The love for healthy food extends beyond organic farmers; many community members are also highly trained chefs in the "foodie" movement and share their high level of culinary creativity with us.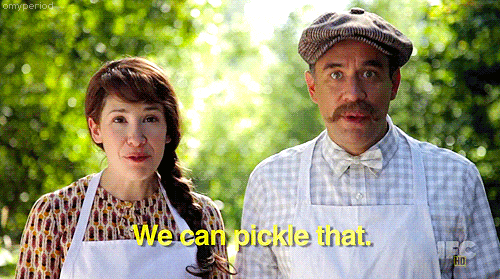 If you've ever dreamed of helping the planet become more sustainable and delicious, you will massively enjoy Viroqua's connection and commitment to the earth.
2. Alternative Businesses
The Viroqua Food Cooperative, or as it is fondly known as "the Co-op," is a foodie's nirvana. Community-driven, frequent customers can become members and vote for the people in charge, offer suggestions for products and get discounts when appropriate. It is the heart of the community, with any average grocery trip taking 30 minutes longer than it needs to due to the sheer amount of acquaintances you will most likely run into during your visit. The in-store deli and bakery provide gluten-free, vegan, vegetarian and lactose-free options in their hot bar and baked items.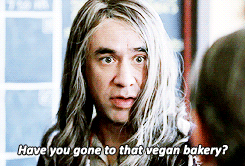 Viroqua, like Portland, loves its entrepreneurs.
One of which, the aptly named Driftless Café, has grown from humble roots and a singly local audience to expanding their space and frequently drawing customers from cities like Madison (2 hours away) and Chicago (6 hours away). They offer a wide array of dishes drawing ingredients mainly from local farms, and an entrée menu that changes with what is in season.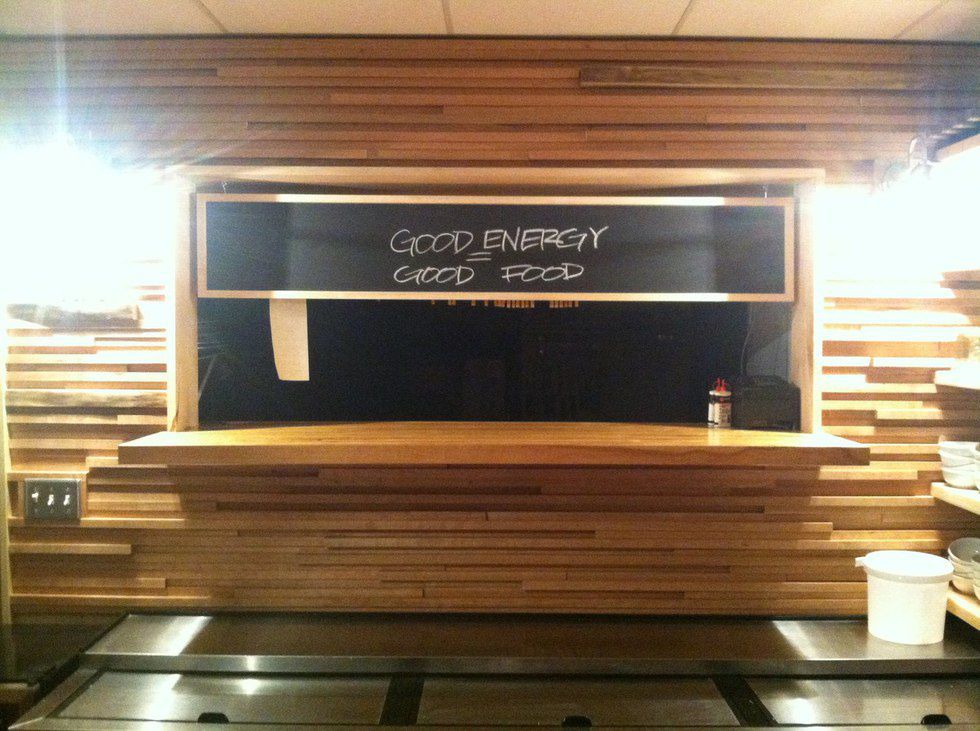 Alternative local cuisine includes the Rooted Spoon Kitchen Table, a richly creative chameleon, serving in turn as a catering company, Friday night drinkery, event space and once-a-month gourmet restaurant; all with primarily organic, local ingredients.
The alternative title extends to healthcare, blowing away any other small town, even city, I've encountered with the number of holistic caregivers per capita. Whatever ails you, you will find a remedy with someone certified and practicing: acupuncture, chiropractic, traditional Chinese medicine, acupressure, homeopathy, psychology and mainstream medicine (via the Vernon Memorial Hospital).
Bookish sort? We have great bookstores like Driftless Books and Music - just imagine an antique tobacco warehouse filled with the smell of loved books and nooks to nestle in that sometimes becomes a music or poetry venue complete with fairy lights. Awesome, right?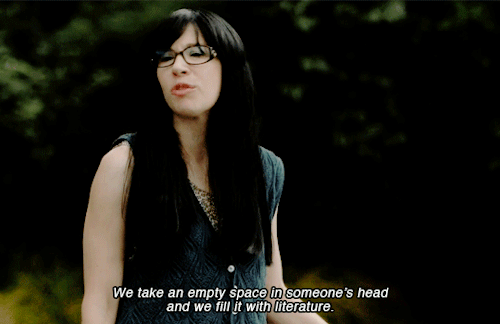 We also have two flourishing community theater companies, Viroqua Community Theatre and the Fortney Underground Theatre, respectively, and a plethora of opportunities for playing music in restaurants at open mic nights or for special events.
If you have an idea or business plan you want to launch, Viroqua's got the hutzpah to get it done!
3. Schools
The reason my family and I moved to Viroqua in the first place is the magnificent set of schools located here. As a graduate of both of Viroqua's Waldorf schools, Pleasant Ridge Waldorf School, and Youth Initiative High School, I can attest to the quality and unique nature of the schooling I was fortunate enough to receive.
If you are unfamiliar with the Waldorf (or in Europe: Steiner) curriculum, here is some basic information. In a nutshell, Rudolf Steiner wrote a curricula aimed to educate the "whole-being: head, heart, and hands." It incorporates art into many of the humanities and sciences in a supportive way that encourages creativity and engaged thought.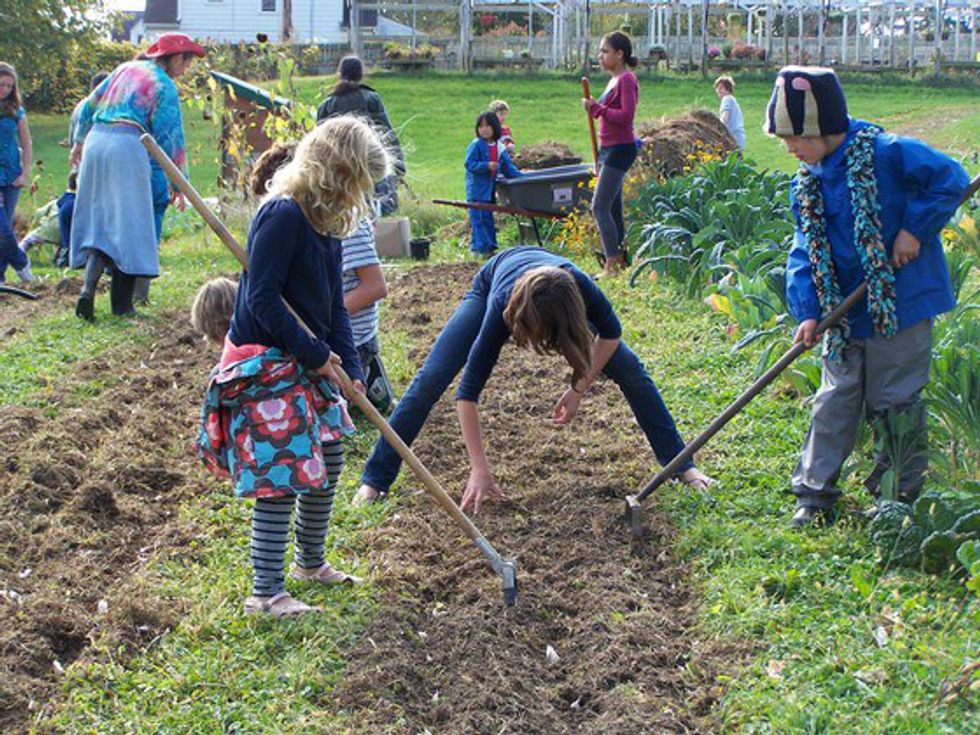 In addition to the two delightful Waldorf schools, Viroqua also has Laurel High School, a charter school that develops students' self-motivational skills and provides them with the freedom and encouragement to choose much of their own curriculum with many students choosing to incorporate independent studies on specific interests into their daily classes.
The Viroqua public schools are of equally high-quality education with a more traditional approach to learning.
With even several other schooling options as well, we are truly blessed to have such a wide variety of opportunity.
4. Artistic Adventures
Viroqua is blossoming with artists from all over the world. We have a strong network of people working on all subjects from photography, clothes design and production, painting, theater, dance, film, writing and everything in between. Seriously. This goes beyond the great galleries and events that occur.
For one artistic example, Viroqua hosts an annual Harvest Parade and Festival every fall -- a friendly collaboration between local artists to create and design large puppets á la the May Day Parade in Minneapolis accompanied by community members in costumes on the ground to fill out the story.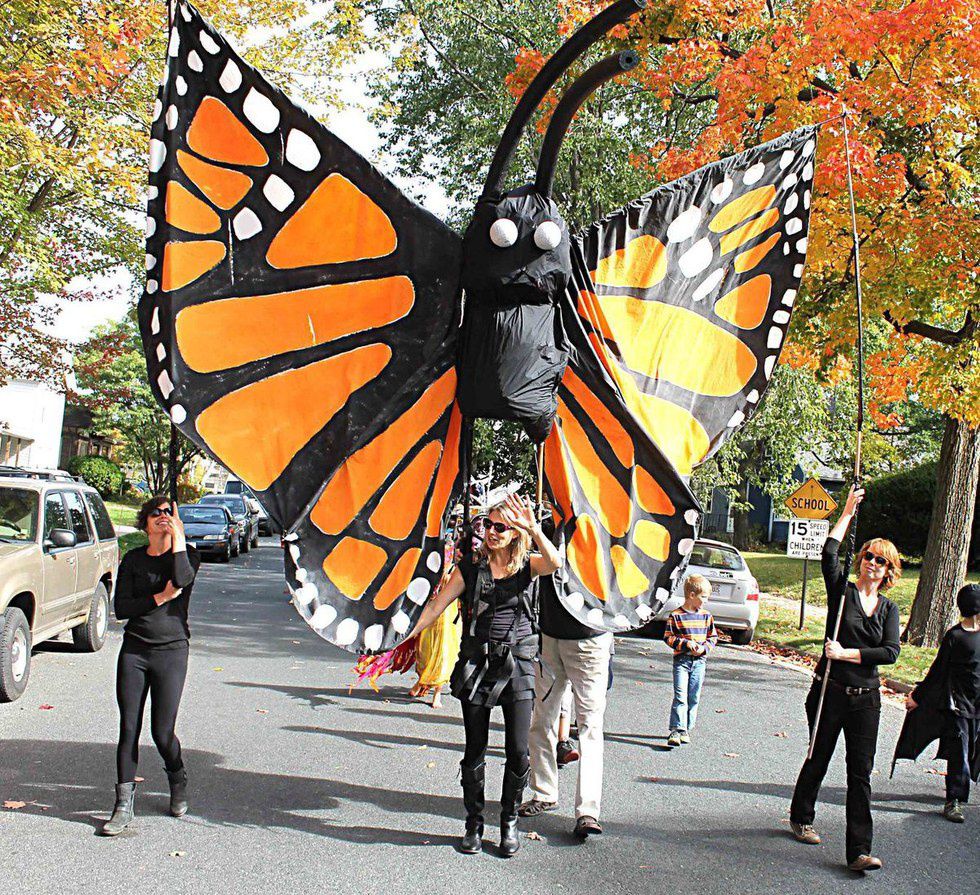 During the warmer months, and often in the cooler months as well (this is Wisconsin, after all), Viroqua rolls out its colorful farmer's market every Saturday morning. Fresh fruit, vegetables and other food delights are rolled out, as well as a plethora of artistic endeavors ranging from Amish hand-woven baskets, furniture and quilts, to freshly painted gourds, one-of-a-kind jewelry to body art (henna is the best!).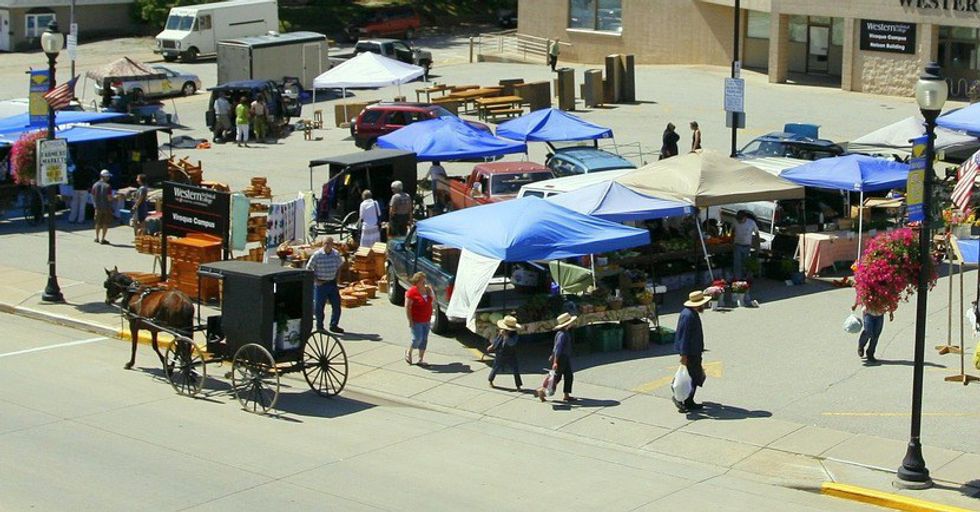 The vast majority of the newer Viroquan community has some creative ability, an enjoyably unique viewpoint on what their art is and different ideas on how best to contribute their statement to society. There are those that make artsy clothing, and others that make garbage sculptures or stop-motion films. While such an environment sounds like heaven for the art fanatic, there are always those moments when you just can't swallow one more bird patterned slouch bag.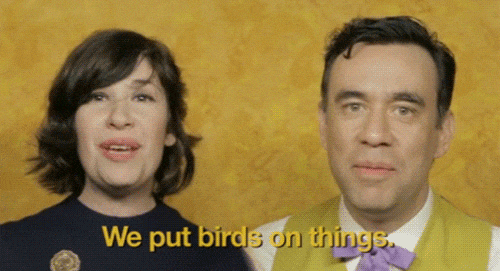 Change it up and buy tiger skull boxers, or a koala bear necklace instead.
5. Community
Within Viroqua, there are different communities co-existing, with the "older" Viroqua being made up of farmers that have worked the land for generations, many of which of Norwegian or German ancestry.
The "younger," more recent Viroqua is what I chose to focus on in this article; this is the sort of community that will post on the "Banner's List" newsletter -- a much more valuable, intimate Craig's List - things like: "Looking for a free goat -- I'll pay you in good karma," or "willing to trade my entire stash of antique furniture for a Dylan record."
But, truth be told, my favorite moments have always been when the "us and them" mentality was pushed aside, and both communities came together to create something beautiful. This happens at festivals, through the community theaters, at school gatherings and more often than not, in the food co-op.
As a kid, and now as a young adult, the storefronts, sidewalks and parks never cease to comfort me as I remember running them buck wild with a deep sense of safety that doesn't exist many places in the world.
Overall, I think we can all agree Viroqua is a special, relatively undiscovered gem of a town, that is heavily influenced by many of the same things Portland, Boulder or Madison has: emphasis on creativity, community, and respect for the earth. At the end of the day, it has been one of the greatest gifts my parents have bestowed upon me, to have moved to such a special place that, no matter where we move in the future, I call my home.