While the dawn of a seemingly never-ending winter is still upon us, it's hard to maintain your hair and keep it looking good all winter long. With a whopping four holidays (Thanksgiving, Christmas, New Year's, and Valentine's Day) that all take place in dropping temperatures you might feel as though, that by the time Valentine's Day approaches you've used all your creative, cute hairstyles on the other three holidays.
Trying to figure out a way to spunk up your Valentine's Day style for bae, your girls, or just for a reason to get dolled up all while making sure your hair's moisture and health levels don't struggle in the process? Well look no further, because I've got you covered.
1. The double French braid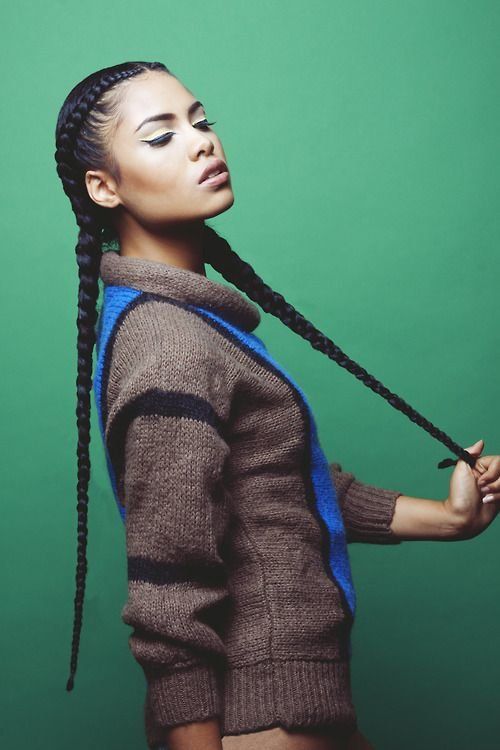 This incredibly cute style can be created with some attachment or braiding hair and is sure to keep your hair protected while you took your best. With the attachment hair extending past the length of your hair, your ends are protected from the cold dry air while you still look hot. This low maintenance hairstyle can also be rocked with your natural hair, just make sure to moisturize beforehand and keep your ends as hydrated as possible.
2. Box braids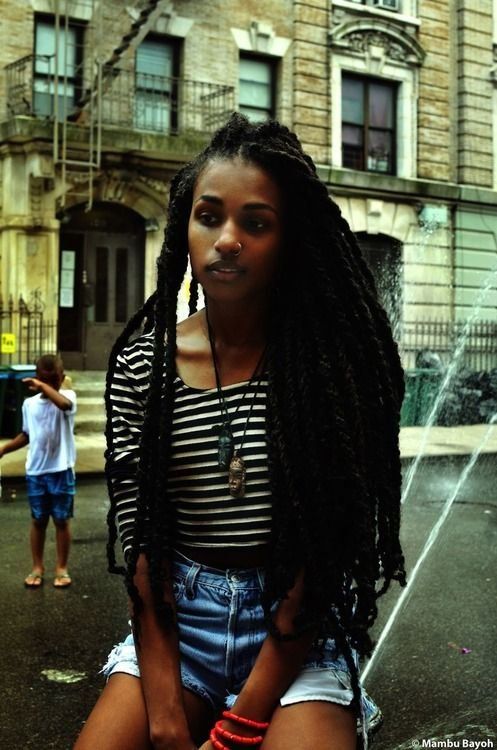 This 90s inspired hairstyle has been making its comeback in the recent years and Naturalistas are all LOVING IT! This protected style goes great with any outfit and gives you a sexy throwback edge like no other. Keeping all your strands protected by intertwining them with attachment, this style gives your hair a chance to grow, and gives you an effortlessly beautiful hairstyle that lasts from the moment you get out of bed to the end of the day (and at least five weeks over!) Just lay your baby hairs, and you're ready to go sus!
3. Faux locs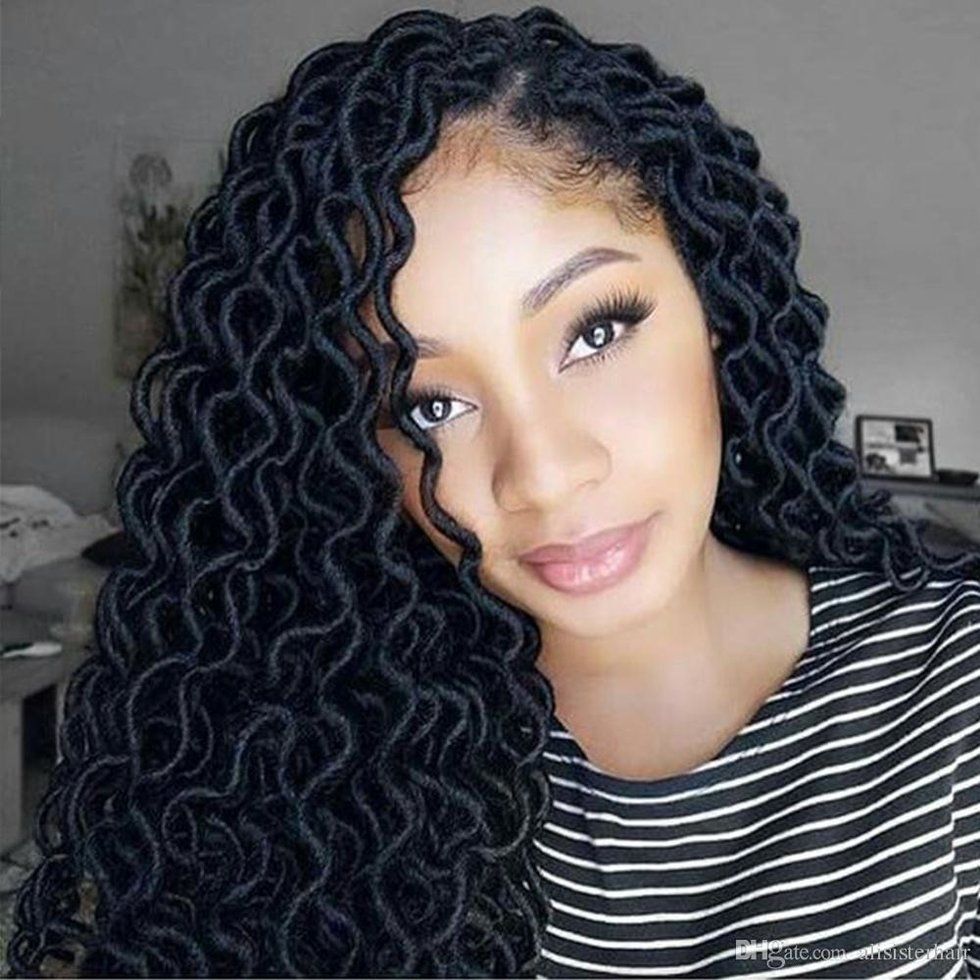 In an age of black women and men redefining beauty standards and taking back control of their hair, there's no way this list couldn't include Faux Locks also known as fake dreads (or real dreads for that matter). This locked style has been taking black Hollywood by storm, seen work on women of color like Zendaya and Megan Good, the sexiness these locs bring to every look is unmatched. Giving the wearer versatility, and low maintenance for weeks while the style stays fresh and keeps you edgy.
4. Crochet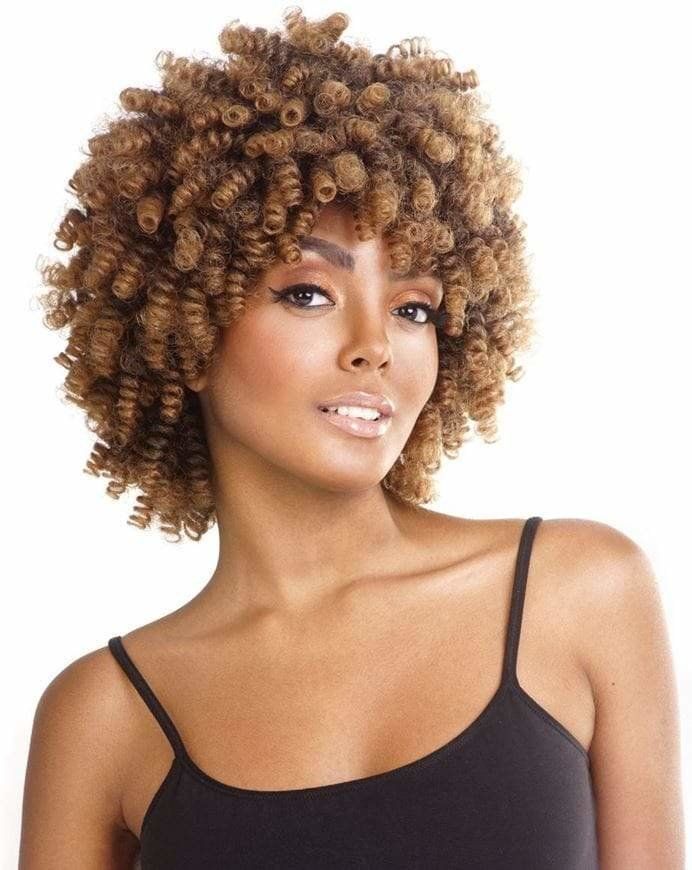 Crochet!! The hidden gem of the black hair community, crochet is the ultimate protective and versatile style for any natural who loves changing up her hair and keeping people on their toes. Crochet styles range from Marley Twists, to Faux Locs, to Jumpo and Tight curls that will have people guessing if this is your real mane or hair or not, the possibilities are endless and incredibly interchangeable!
You could have a red Curly Bob this week and in two to three weeks have long black Marley Twists all in a matter of hours because the braided base of your hair doesn't have to be redone until your hair needs a wash. Giving you the ability to change your Valentine's Day style into anything you please while keeping it fresh as often as possible.
5. Scarves and turbans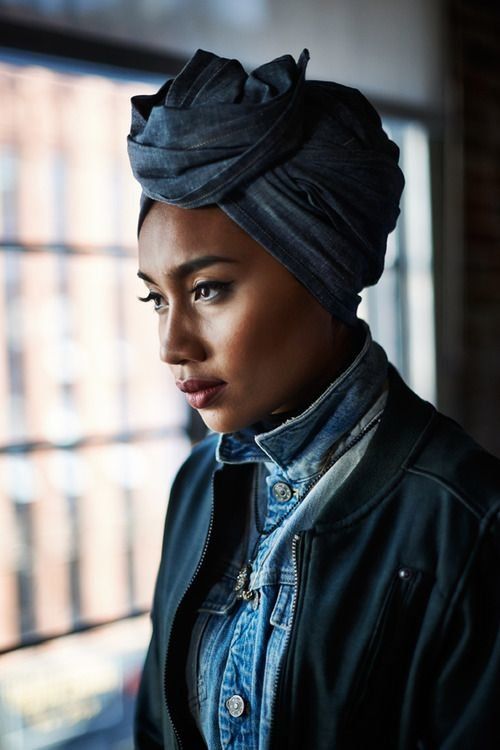 This naturalistas go to, lazy-but-cute, life's-a-mess-but-I-look-put-together-look, is perfect for anyone who wants a sophisticated or funky look, but just doesn't have the time or means to get their hair done this season. Bae surprises you with an unexpected date? Covered. You completely forgot about your plans, and your girls will be picking you up in 10 minutes? Covered. You literally make a last-minute decision to go out on the town? This style has got you covered! Literally!
All you need is any scarf, leggings (Yes Really!), or scrap piece of material you can find and you have all you need to go from mess to #QUEEN. This style can be customized by spicing things up and tying a different style scarf than you're used to or just using a funkier kind of fabric to achieve your #SophisticatedLook
Now ladies, just make sure you don't forget to moisturize before you try any of these styles, and make sure to keep your silk scarf, bonnet, or pillowcase handy and you're ready to slay the game this Valentine's Day and the rest of this grueling winter with your #BlackGirlMagic.