If you didn't already know, USC has some of the most talented artists in the country studying and creating amongst each other. USC has produced artists like Banks and Louis the Child, and has many current artists that have promising futures. I wanted to start a way to get their names and music out there even more, so this is the first installment of a monthly artist highlight that will feature solely USC artists and their stories. HOPE YOU LIKE.
Jo-L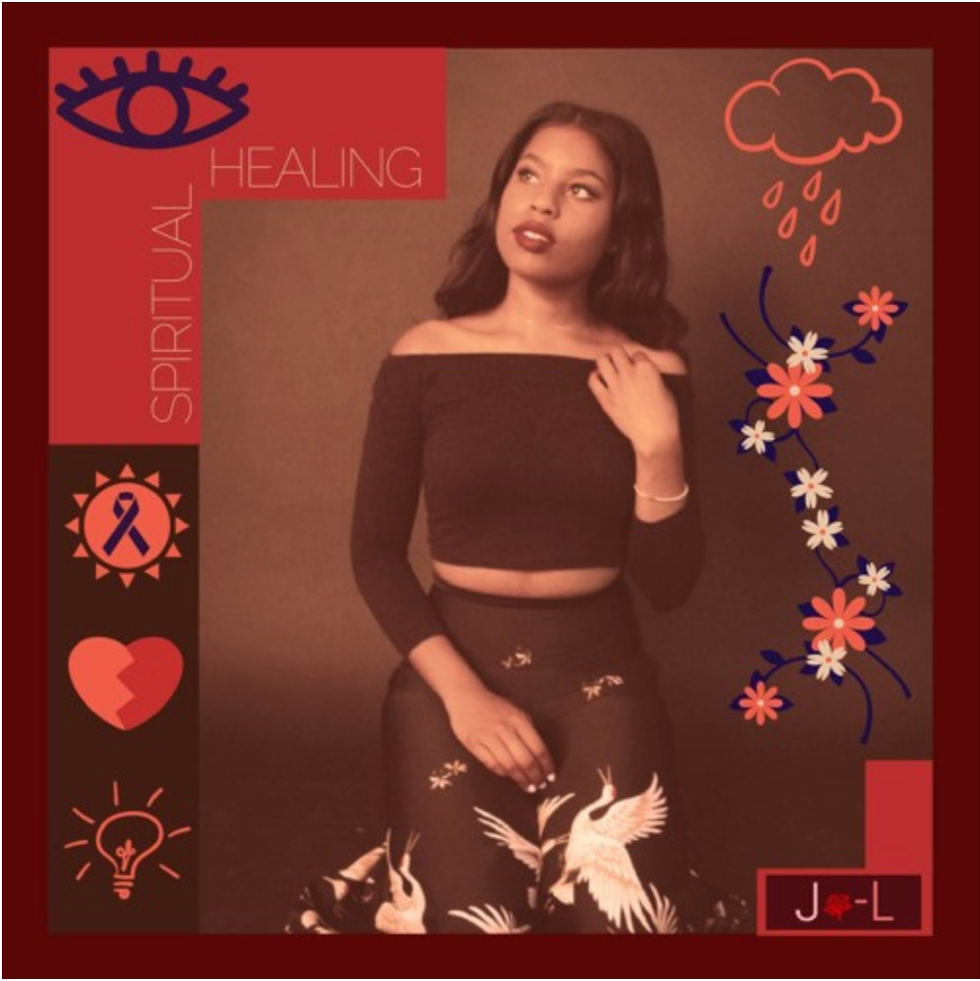 Alright so Jo-L, not to be confused with J-Lo, is a sophomore at USC and has quite the interesting story. Coming into USC as a pre-pharmacy student, Jo-L was on a mission to study the very thing that had caused her mother to pass the year prior, cancer.
Cancer affects so many people across the world and Jo-L felt like she had a duty to help find the cure, or at least help people heal and cope throughout the process. Unfortunately, the pharmaceutical industry did not seem to be interested in anything other than money to Jo-L, and music began to be the obvious avenue for Jo-L to spread the message of hope that she wanted to convey.
While dealing with the anxiety from losing her mother, Jo-L had still not had the time to process the passing of her grandfather just a month before. So, Jo-L found her solace in music, preferring that expression over the suggestions for therapy and things of the like. When she told me that I thought to myself, that's a hard thing to do.
Being in a place where you're struggling can definitely make needing therapy or someone to talk to essential, but everyone cannot always accept that. Jo-L wasn't necessarily against therapy, but it only felt like a "complicated addition" to her already busy schedule. With music, she could instantly write down her feelings when they happened, and didn't have to wait for a scheduled time to process what she was going through.
With a few other songs precursing this (like "World"), this passion led to her first official project, SPIRITUAL HEALING, released on October 27, 2017. I listened, it's really promising. As young artists, we are all growing and finding our sound. I think Jo-L has a clear vision for where she wants to go in the future, and I think her voice is really well-suited for that.
The lyricism and delivery is reminiscent of Syd (from the Internet) to me, while she highlighted greats like Amy Winehouse as her inspirations. However, she didn't find herself specifically trying to emulate any one artist for this project. The songwriting "flows from the soul" and is casual enough to chill and vibe to while still delivering Jo-L's message of positivity and self-love with resonance.
"My Mind" embodies her feelings from last year, and where she has now gotten herself to..It's all about the happiness. Knowing Jo-L on a personal level, I can see her living this message through her everyday life as well and it's a big reason why I support it so much.
You can find the r&b newcomer on SoundCloud for streaming as Jo-L and all social media, but you can also purchase it for a $5+ donation on Bandcamp. Despite her digression from the pre-pharmacy track, 25% of each purchase will be given to the Neuroendocrine Tumor Research Foundation in order for Jo-L to continue supporting the effort to find a cure. There's actually very few campaigns working toward a cure for this specific cancer, so Jo-L's work here is pretty special. HELP SUPPORT IT :).
If you listen, let her know what you think! Let me know too!
DO YOU WANNA SEE HER LIVE?
No worries, here are her upcoming shows:
11/17 Center for Black Cultural and Student Affairs Performance
5:55pm in the Student Union, Room 405
12/1/17 MacDonald Recital Hall