Instant ramen noodles have saved a lot of college students' lives financially, physically and emotionally. If you get some cases of ramen noodles before a semester starts then you are all set. It will always be there for you when it's late at night, the cafeteria is closed, and you have no money to order anything. These are some easy ways to upgrade your ramen so that you won't get tired of eating the same thing over and over!

Add-Ins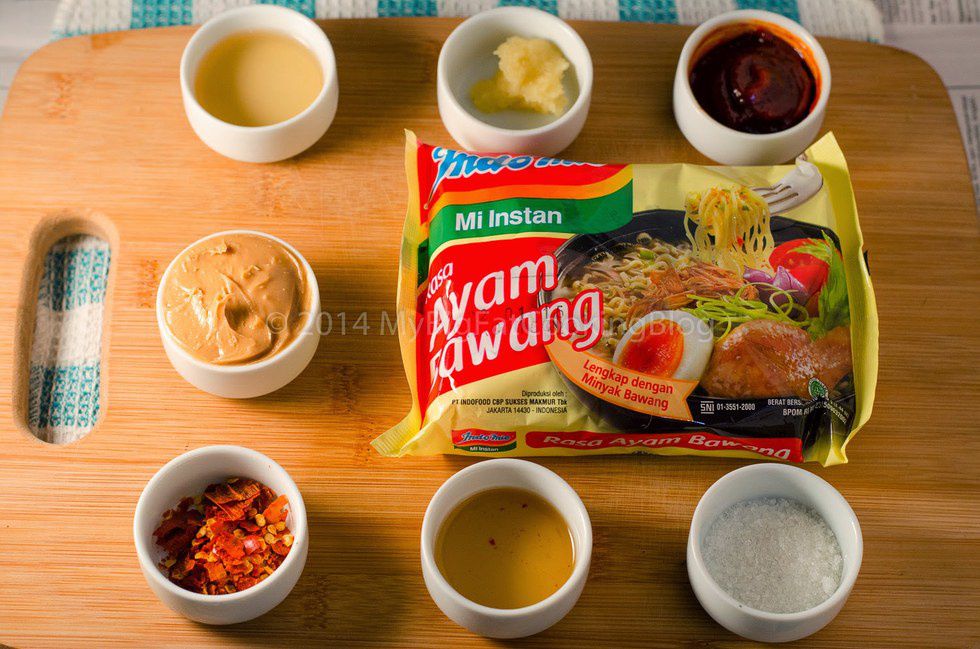 Adding a condiments that don't require any extra cooking is the easiest way to upgrade your ramen noodles! You can be super adventurous and try adding in anything that you can think of, but these are some of the flavors I have tried adding in and liked:
-soy sauce
-miso paste
-Japanese curry powder
-chili paste
-spices (pepper, chili flakes etc)
-any canned soup

If you want to add in any of these with the seasoning packet that comes with it then you need to remember to be careful to not over do it! The packet usually contains a lot of salt, so you don't want to go crazy on soy sauce, miso paste, or anything that is salty!


Eggs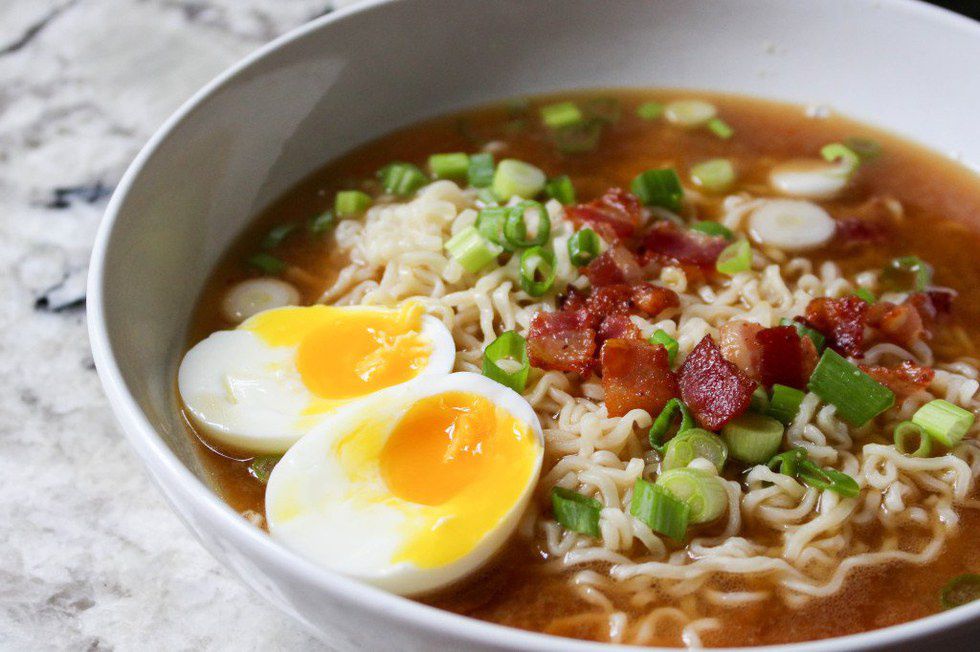 Ramen noodles usually contains a lot of starch and fat, so why not throw in some extra protein? There are different ways that you can put eggs into your ramen.

-Hard Boiled Egg
Add the egg to a pot of cold water, bring it to a boil and then drop your noodles in. The egg should be perfectly hard boiled at just about the same time as when your noodles get ready.

-Poached Egg
Cook the noodles until they lose the square shape and then drop in the egg. Lower the heat and cover the pot with the lid and let the noodles and egg cook. The yolk will stay runny and it can be mixed into the soup. It is delicious.

-The Egg Drop
Beat an egg in a small bowl, swirl the noodles, and then pour in the eggs while it's still swirling.


Vegetables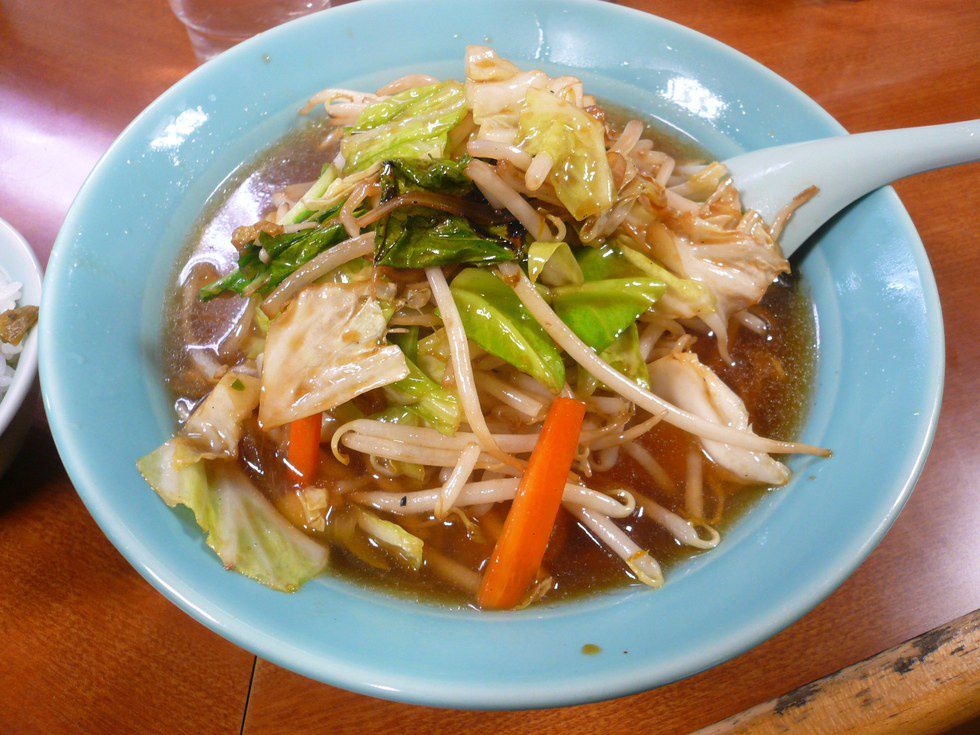 Adding vegetables is my favorite because it adds more textures. It also makes me feel like I'm being so healthy and, this way, I can be proud of myself for eating ramen even it's after 3 a.m.
Some vegetables such as spinach, thinly sliced cabbage, and sprouts are really quick to cook. You can actually throw them into the pot with the noodles about a minute or two before you are done cooking them.
Some vegetables such as broccoli, carrots, corn, and beans require extra cooking, but you can also use frozen veggies because they are perfect! I usually run them through hot water for about 30 seconds and then put them into my ramen bowl.
Meat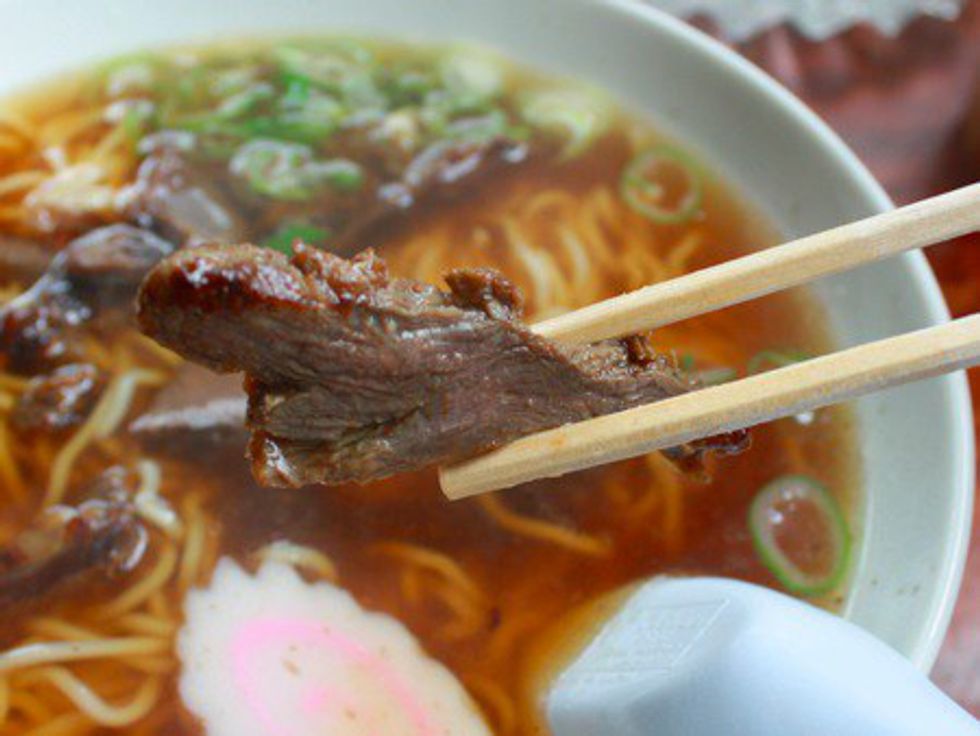 Adding in some meat is simple, but it really changes the smell and the flavor!
-Thin meats can be cooked in the pot with the noodles in a second!
-You could also add in some leftover cooked meats.
-Cured meats like ham or bacon are perfect!

Mixtures
By mixing all the techniques above then you can create your own ramen! Try this!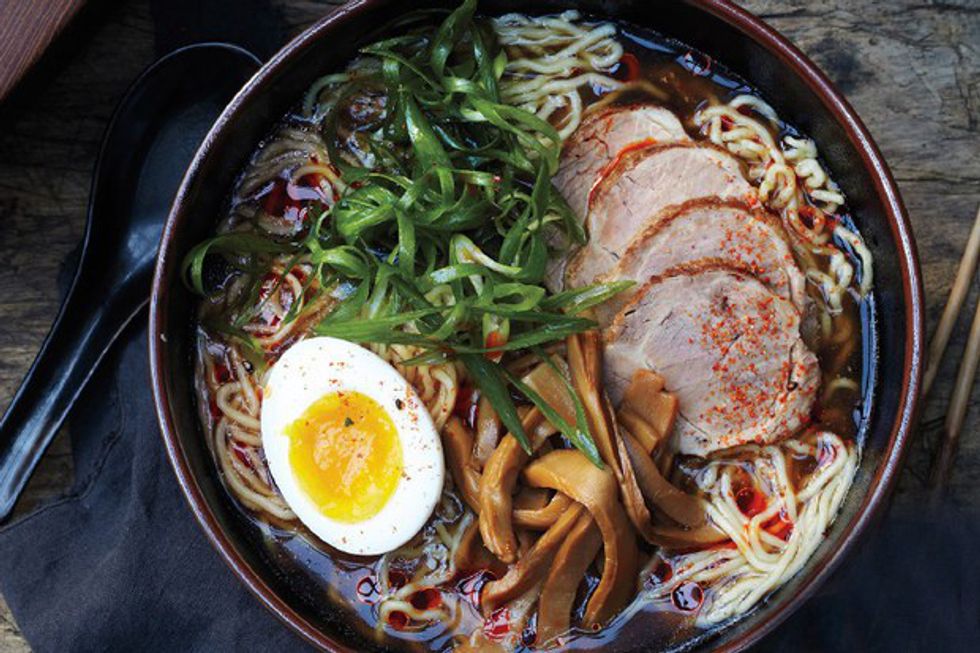 -1 tablespoon of soy sauce + a splash of mirin
-hard boiled egg
-pork shoulder
-chili flakes
-(if you are adventurous) seaweed or menma


Ramen Master
Just because the package says ramen it doesn't mean that you have to make ramen. These are some recipes that use instant ramen noodles to make something else.

Fried Ramen Noodles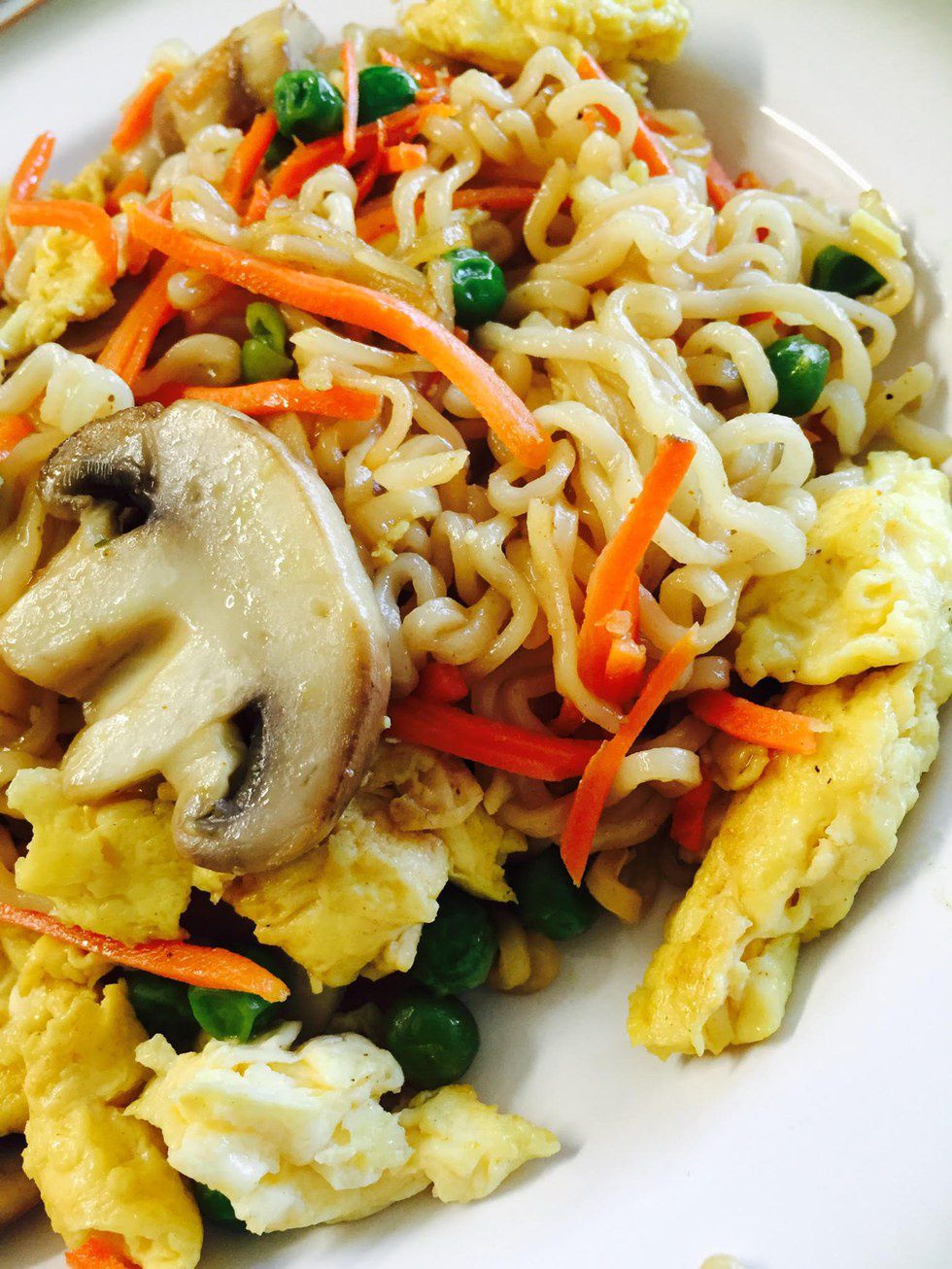 Cook the ramen, get rid of the water, and then fry the noodles with some veggies and eggs! Use the seasoning packet for flavoring and you have fried ramen noodles!
Ramen Burger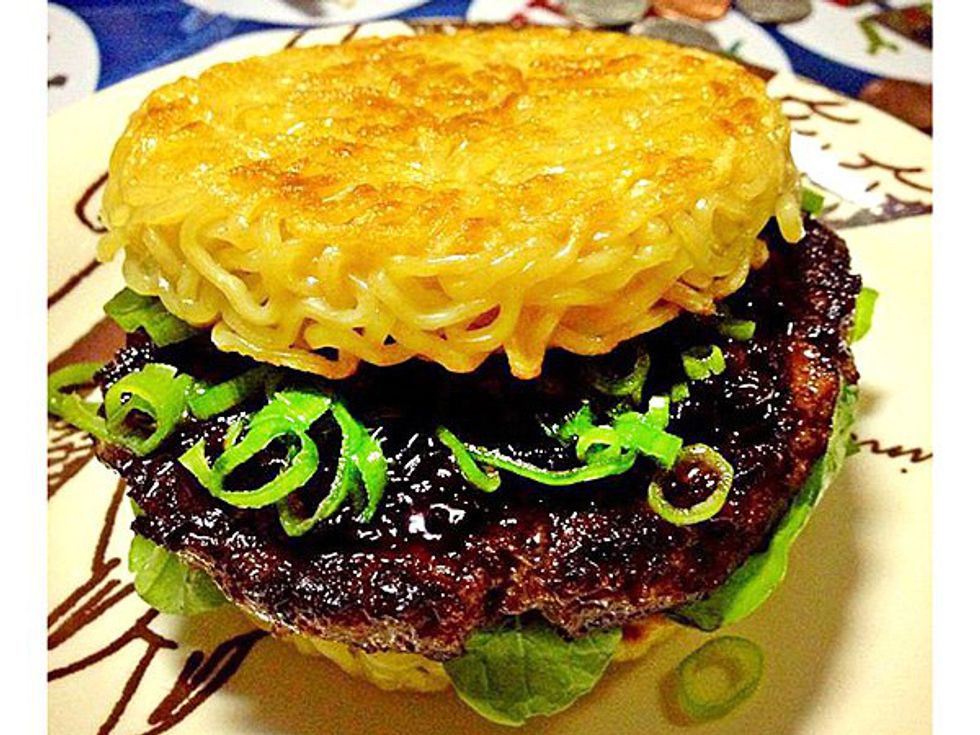 Ramen Pad Thai