I'm back at it again with a new underrated woman worth talking about. A month ago I decided to start a series that uplifts women who challenge the norms of society and motivate others to do the same. You can check out my first underrated woman, Rowan Blanchard, here. For this article I rattle on about a woman who has inspired me creatively.
Meet Violette!
Now I know you're probably already wondering what Violette's last name is. Truth be told, I don't know either; but I do know that according to this article, Violette chooses not to reveal her surname professionally.
Violette is a French makeup artist and the newest Global Beauty Director for Estée Lauder. She also releases a YouTube video on her channel every week. Yet Violette is not the average beauty guru that you would find on YouTube. The makeup tutorials she brings to life are not only unique and beautiful, but empowering as well. I believe viewers who aren't even makeup lovers will find her videos to be aesthetically pleasing and captivating to watch.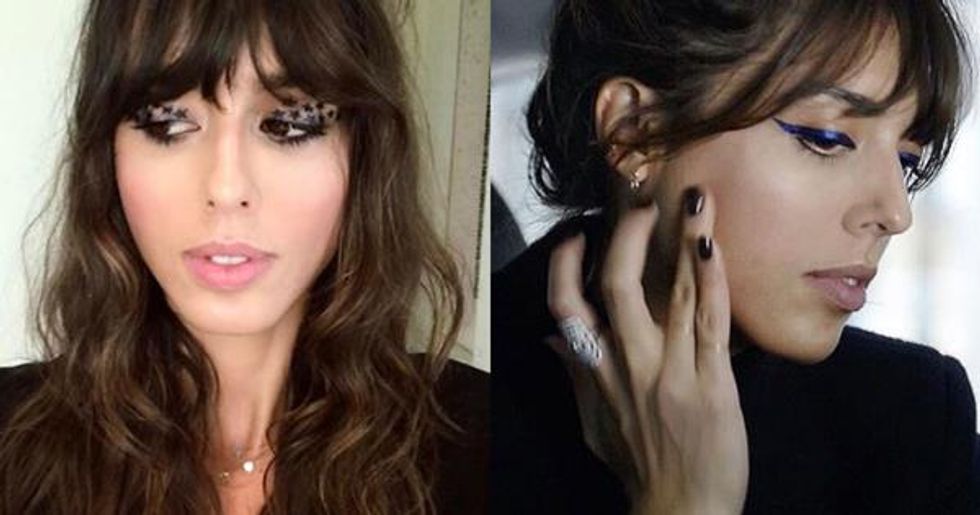 I can't remember how I found Violette on YouTube, but once I watched her take a cameraman into an upscale NYC bar to do a full face of makeup, I was hooked. It was bold, fearless, and elegant all at the same time. I soon found out that most of her videos took place in public places. And frankly, watching her put on liquid lipstick in a moving car is a skill I'd like to have.
Her environment inspires her looks. This includes everything from the food she makes to the flowers she picks out from the flower district. Additionally, Violette uses her fingers as her tools and brings as little products as possible. So you'll rarely see her using primers, foundation, and contour palettes. Sometimes she doesn't even add mascara.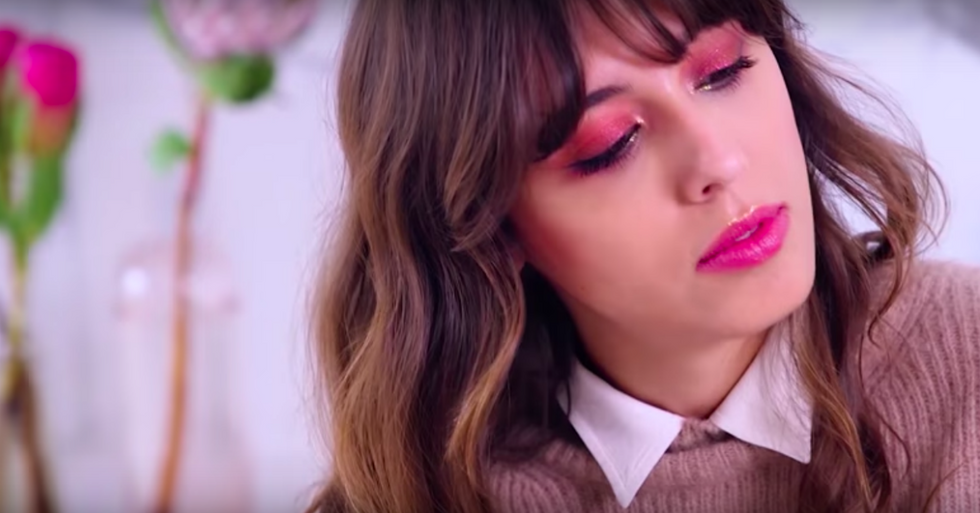 This is because Violette is a firm believer in enhancing your own features, rather than changing it by contouring your face. She is also a firm believer that you are your own muse.
"I want people to say, 'you look amazing,' and not 'your makeup looks amazing.'"
Instead, you'll see her use a lot of bright pigments, glitters, and certain products for several uses (i.e. lipstick as blush, lip balm as eye gloss).
"Go for it. Just go for the color you want to have fun with and don't be scared... I wanna show you how you can have fun with a color without looking crazy...you don't need to overthink it."
"You can really push it sometimes and have fun without looking like you've been trying so hard. The key is to avoid false lashes or contouring or anything that's going to make it look too done. Focus on enhancing your own features, and work with colors that inspire you. Challenge your inner artist."
So cheers to you, Violette, for teaching me that makeup doesn't need to modest or precise, and that I can be my own muse.