After the first two rounds, I understand that this take is rather mild. Calling North Carolina the best team in the country at this point is not exactly an unpopular opinion.
However, the Tar Heels are unique in a way that the other top teams are not. On any given year, North Carolina is one of the most interesting teams to watch in college basketball.
While recruiting elite talent is certainly not something it struggles with, one-and-done freshman contribution is actually a little rarer. Most of the top programs in college basketball (Duke, Kansas, Kentucky, etc...), overwhelm you with young talent. Carolina typically has a mix of young talent and experience. This year, for example, the best player on the team is freshman Coby White. White is absurdly talented. He has a range extending almost to half-court and he plays with a pace that most players just cannot keep up with.
However, the next two top contributors are Cam Johnson and Luke Maye. Some would perhaps even argue that one of these guys is the best player. Johnson is a graduate transfer from the University of Pittsburgh, while Maye is a senior who originally joined the team as a walk-on.
These three provide the best balance in college basketball to win a championship. Analysts have fallen in love with Tennessee because of their "experience," but their two best players: Grant Williams and Admiral Schofield, have never made it past the round of 32 in the NCAA tournament. They may be upperclassmen, as Williams is a junior and Schofield is a senior, but they do not have the winning experience of a Luke Maye, or a Kenny Williams, who were key contributors in UNC's championship two years ago.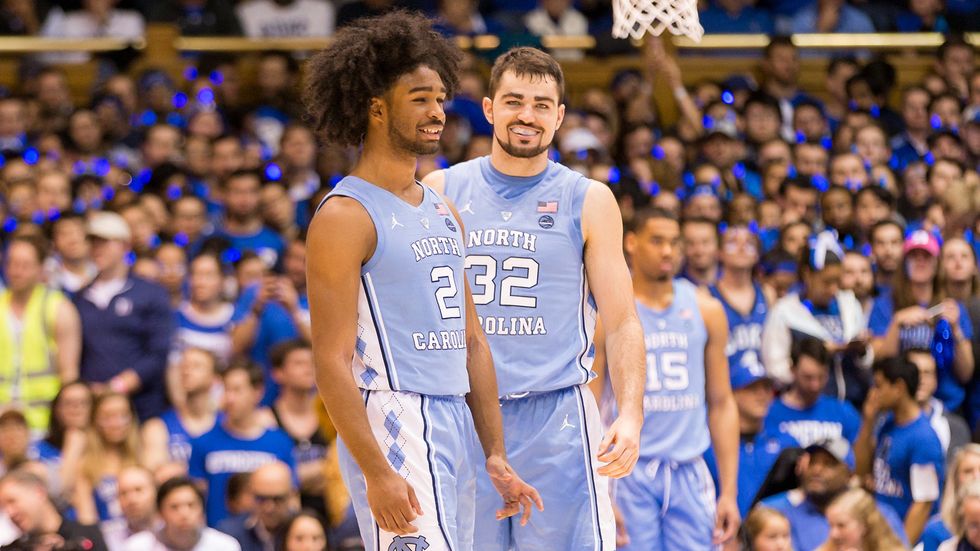 North Carolina vs Duke ACC Regular season men's basketball game at Cameron Indoor Stadium in Durham, NC, February 20, 2019 GoHeels.com
Tennessee, as well as plenty of other schools getting championship hype this season, do not have the winning experience of a Roy Williams, either. Literally, the only other coach with championship experience comparable to Williams is Mike Krzyzewski, his biggest rival. Duke is still widely considered by many to be college basketball's best team this year even after a round of 32 scare to 9-seed UCF. Duke came within one point of losing on Sunday. It also arguably should have lost considering some questionably favorable calls that went in the Blue Devils' favor.
Obviously, these reasons are not exact. Just because UNC is experienced does not mean it is guaranteed anything. We all know how the tournament works, anyone can beat anyone. If your team happens to play against a shooter that is hot that day, your season can be over in 40 minutes of basketball. That chaos in the tournament, however, is why I believe that after two rounds of madness, UNC is the team most poised to make a run.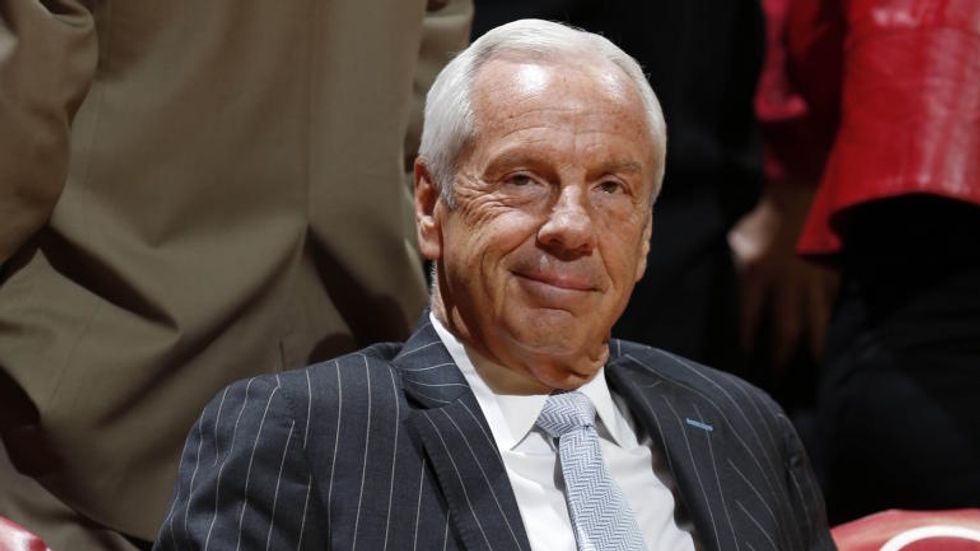 cbssports.com
Unlike the other top teams this year, the Tar Heels' style of play allows them to even beat team's that are shooting really well. The two best things Carolina does is push the ball up the floor quickly and rebound. Those are the two best ways to counter teams that seemingly can't miss from long range. The pace of play allows for the Heels to get easy buckets in transition even without turnovers. In a high-scoring affair, it is imperative that you don't have to strain for every bucket and get worn down by the end. Late-game fatigue is one of the biggest things that kills teams in March. This is the hardest that teams fight all year, for rebounds, loose balls, on defense, everything. Easy transition buckets that take fewer miles off your team can make that difference late.

As far as rebounding, this is obviously just one of the most important things in basketball in general. In an overwhelming majority of games, more rebounds at any given point in the game mean more points as well. Defensive rebounds obviously ensure that any team shooting well doesn't get any extra chances, but perhaps more importantly, it allows more opportunities to push the ball up the floor quickly and get those easy buckets. The offensive rebounds also wear down your opponent over the course of a game. In March, forcing the other team to defend for multiple shot clocks at a time is often the difference.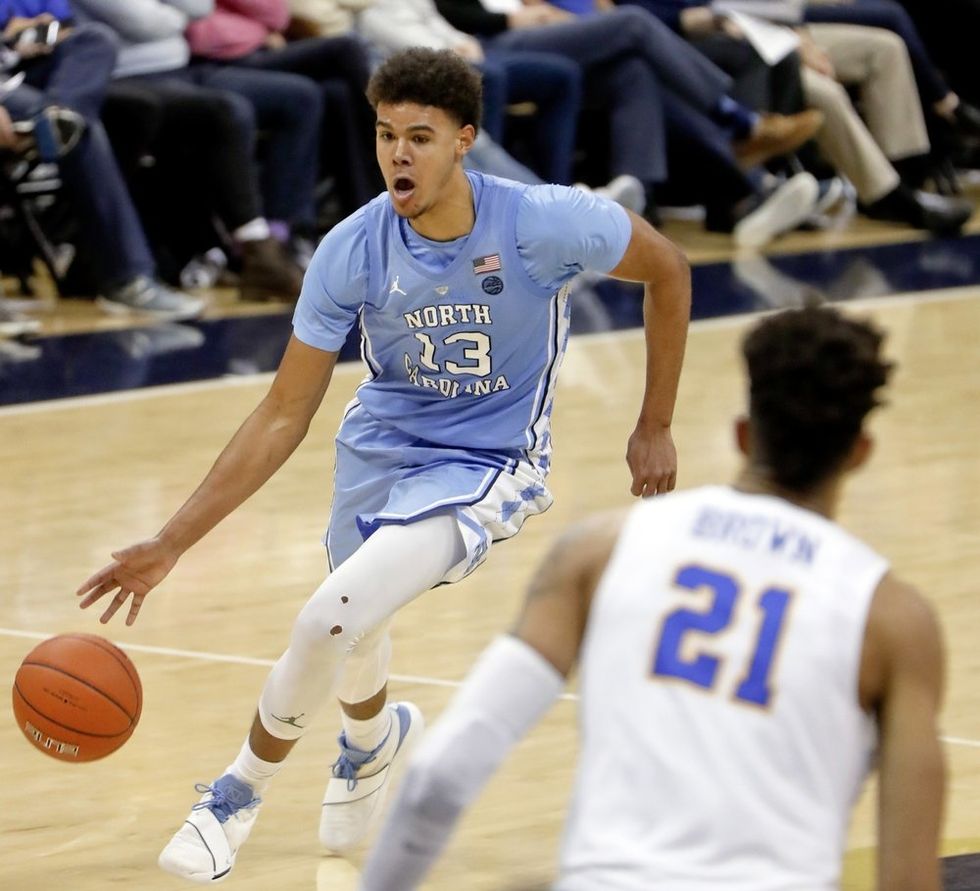 Keith Srakocic. AP. https://newpittsburghcourieronline.com/2019/01/07/cam-johnson-scores-15-points-no-15-unc-tops-pitt-85-60/
This seems kind of elementary in a way. Obviously, rebounding gives a team an advantage. Obviously, transition buckets are good. However, this simple formula has won Carolina championships time and time again. Especially in more recent championships, like in 2009 and 2017, the Heels have stuck out from other champions in this way. They haven't won with one or two guys taking over the tournament as Kentucky did with Anthony Davis or Connecticut did with Kemba Walker. They have won with a very simple strategy in college basketball that is timeless.

So if you are entering a second-chance bracket challenge, pick the Tar Heels. The six-time champions are very capable of making it seven.