Pinterest is more than just a place where women plan their dream weddings and organize their fictional closets –– it can actually be very effective in exposing your content to a whole new audience. At its very core, Pinterest is a search engine for ideas and inspiration that uses an image-based algorithm. With over 2 billion monthly searches, simply pinning your article could result in a huge uptick in engagement.
How does Pinterest's algorithm work?

"Smart Feed," the aptly named algorithm for the search engine, helps distinguish and determine what shows up on user's home feed. Unlike Facebook, which employs recency as a factor in their algorithm, Smart Feed will show the best pins first, not necessarily the newest ones. They take into account the users you're following, related pins, and pins from your interest searches.
How does Pinterest decide whether or not your pins show up on others' feeds?
Pinterest looks at a few different things when determining whether your pins appear on other pinners' feeds including: domain quality, pin quality, pinner quality, and relevance.
Pins that are deemed high-quality have a compelling title and a strong image. Typically pictures that are tall, high-resolution, and brightly colorful do better. If you feel compelled, you can make a Pinterest graphic for your piece using Canva !
Pinterest is one of the only platforms where text-overlay on an image is preferred. Additionally, to amp up the relevance of your pin, make sure you use keywords. You can actually figure out which keywords are best by using Pinterest's smart search bar.

What are Pinterest boards?
Boards are the easiest way for you to categorize your content. Think of them as digital vision boards. When creating your boards, choose names and categories that are popular and authentic to you. Additionally, you can reach out to other influencers and brands to collaborate on boards with you.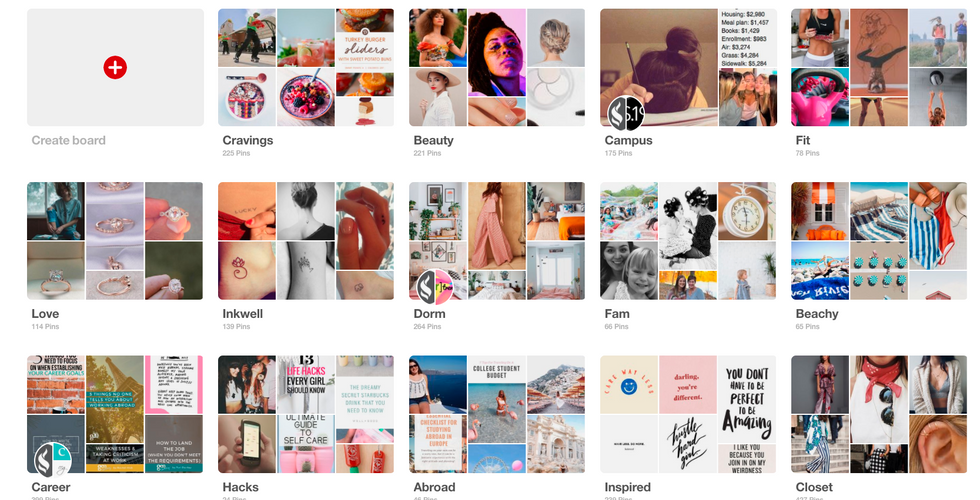 Anytime someone follows an influencer that you are collaborating with, they'll also follow you.
How do you become an influencer?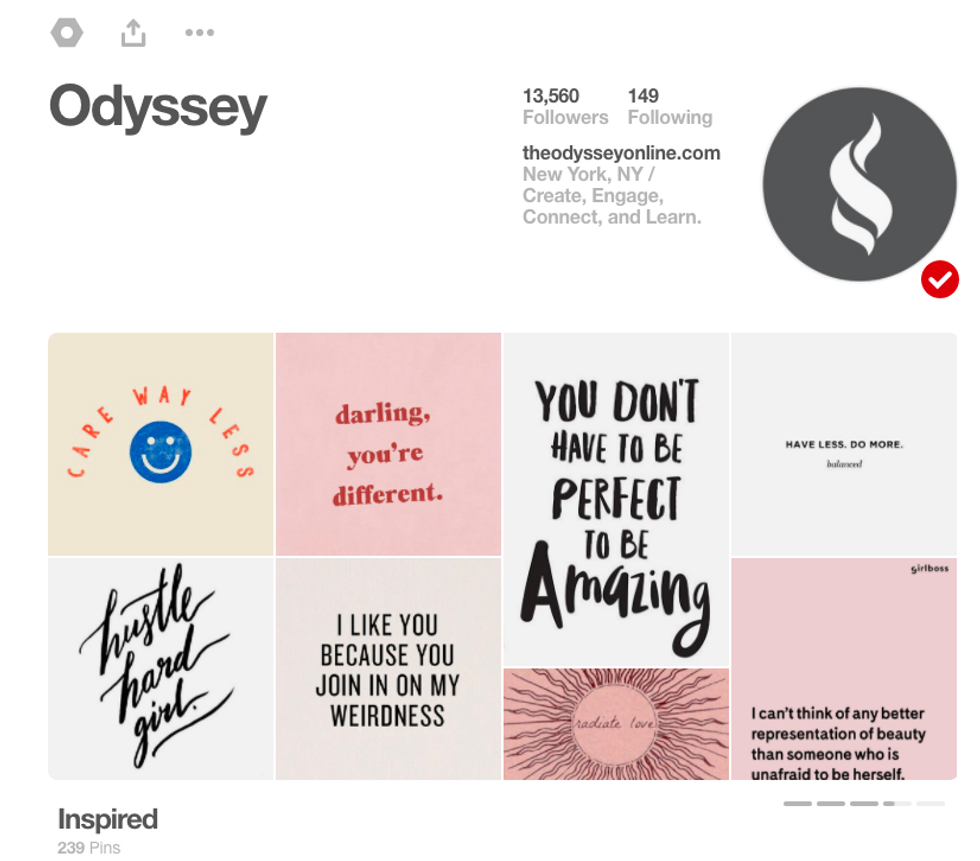 Pinterest is a great place to help garner a huge following for yourself. When you gain many followers, your pins will then show up in more pinners' home feeds. You want to make sure you are repinning quality, high-performing content from other users, pin several times a day, and keep your boards organized.
Follow Odyssey on Pinterest!