Tinder, a dating app popular among the college student community, is an app based on swiping left for "no" and right for "yes". While some believe that it's a waste of time, others will dedicate to getting the most matches possible for the potential to meet that special someone. As anyone would know, careful planning and research will lead to success. That's exactly what this 24-year old UGA graduate did.
Austin Distel is an Atlanta-native, entrepreneur and owner of the digital marketing agency BRAVADO. As the story goes, he and a friend make a bet (or rather "experiment") to see who could get the most matches on Tinder. Obviously, he won. But his approach was ingenious.
"As we were updating our profiles, [my friend] immediately went to writing his bio all about himself and posting selfies. I decided to take a different approach...I thought to myself, 'How can I optimize my profile to get the most amount of right swipes? (leads) and then what do I say first to build rapport, and eventually what do I say to get a date (Call to action)?'"
And for his research, what better way to get answers than from the source itself? He simply asked all the hottest girls he knew what photos were best, things to say in your bio, and what makes a conversation stand out. What better way to get answers than from the source itself?
Here's what he found: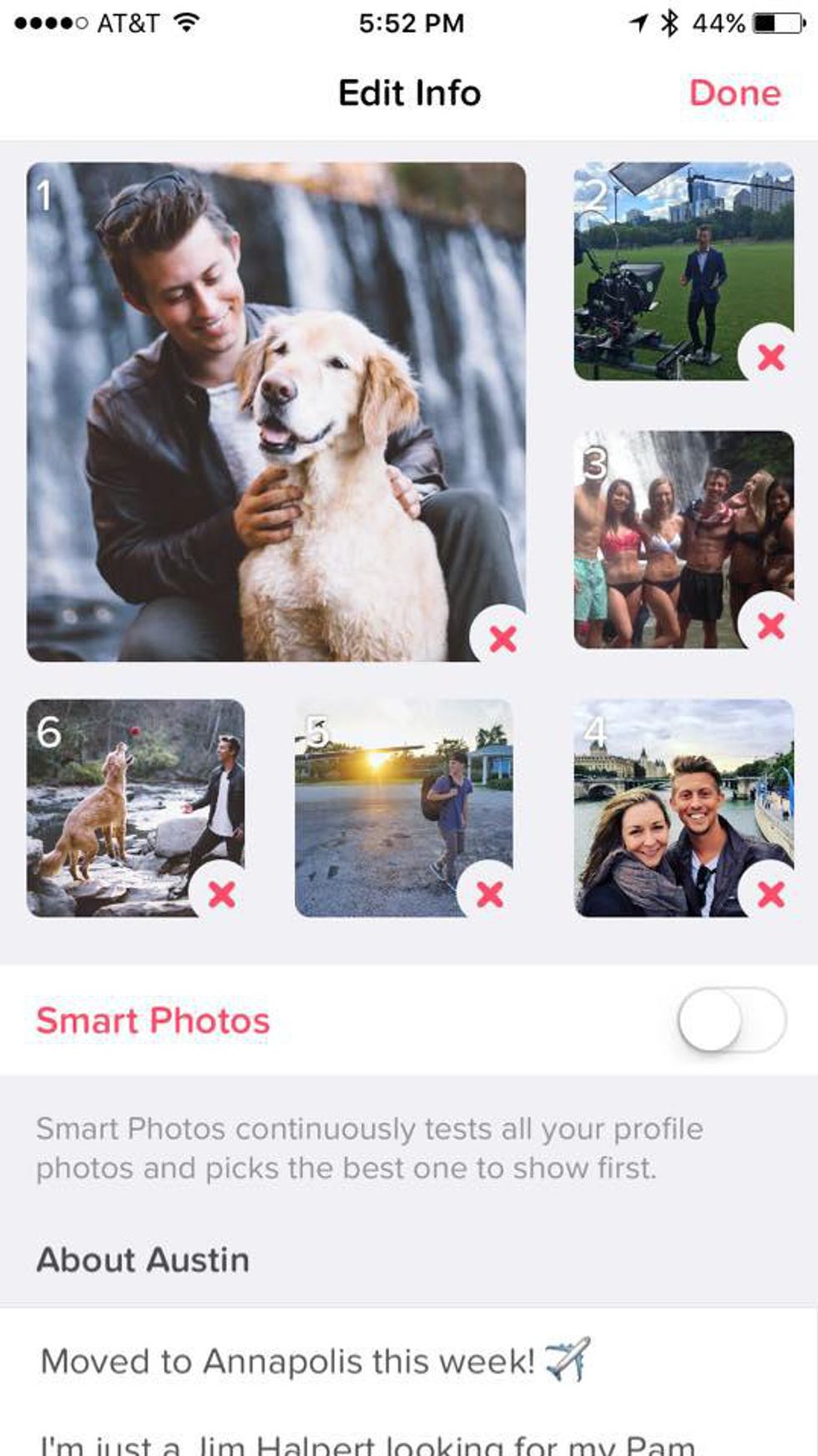 (1) "Out of your 5 photos, have one with your dog, one that shows your adventurous side, a really clear face and body shot, a success photo, and a funny photo."
It's true. If I had a dollar every time I've seen girls obsessing over dogs, then maybe I could afford my textbooks.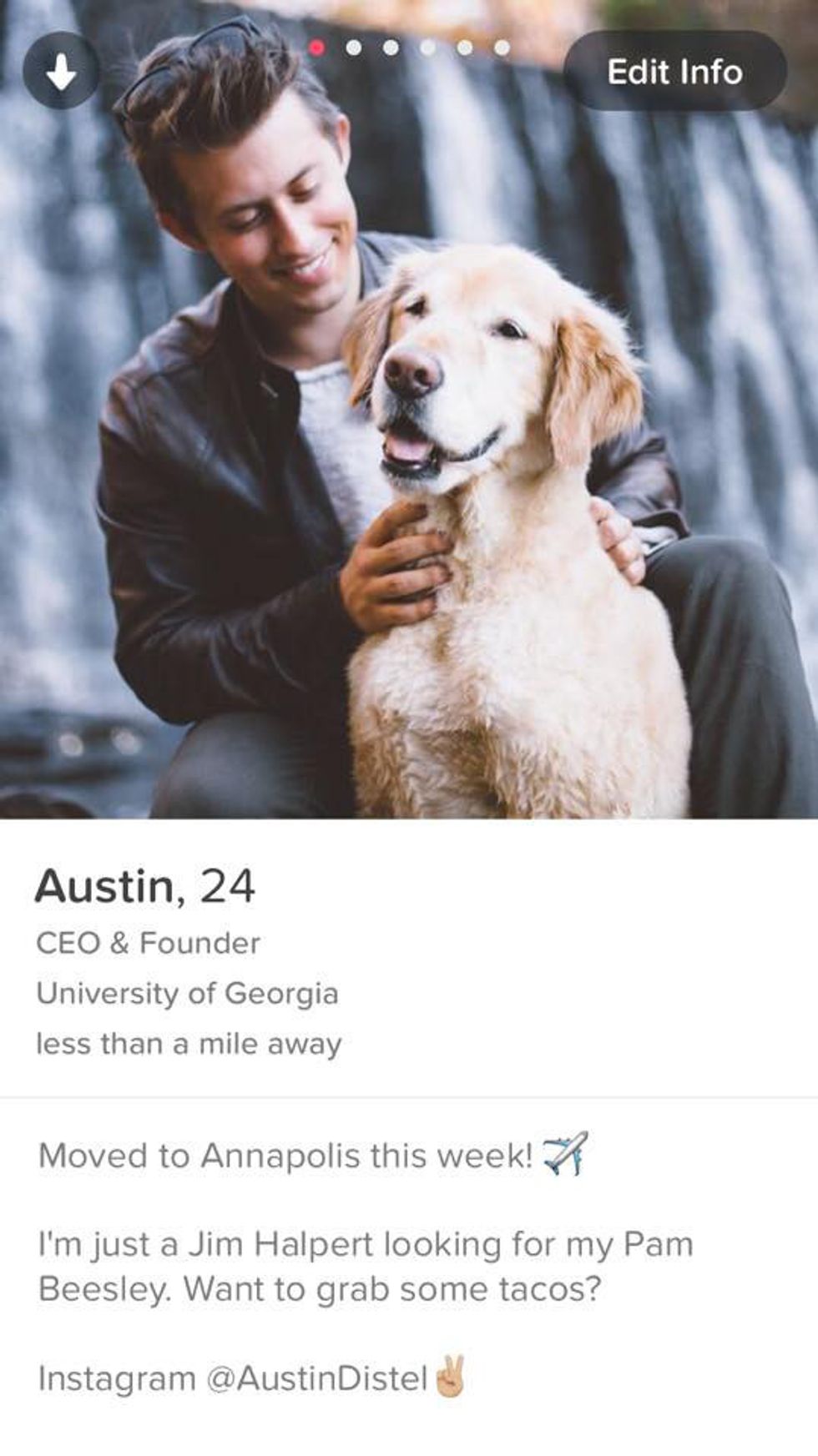 (2), "Bios should be short and sweet. You don't want to come off as desperate (even if you are). One or two sentences MAX. This should be a joke and an easy conversation starter. Something that they could ask you about."
Most people will agree that "less is more."
(3) " Attach your Instagram (if you have one) as proof that you are who you say you are.
Not that people will commonly think of you as a robot, but attaching other forms of social media does prove to help present yourself as more of an open and welcome person.

(4) "Use stupid 'pickup' lines. They work WAY better than just saying 'Hey what's up!?' So come up with a funny/witty line that gets them to laugh. Get creative with the conversation, use jokes, gifs, emojis."
If you've ever used gifs or memes in a conversation between, you'd find that they indeed do work, creating the more comfortable and casual atmosphere. Quite humorous as well.
(5) "Once you feel like they are into ya, get their number to keep the convo going off of Tinder. Texting is so much more natural."
Looks like things are getting serious. It's easier for everyone, not having to switch back and forth; and generally most people do tend to avoid using Tinder in public spaces anyway.
In the end, Austin did indeed publish his results. From a week's worth (or so he claims): 39 matches, 20 conversations, 6 phone numbers, and 3 dates.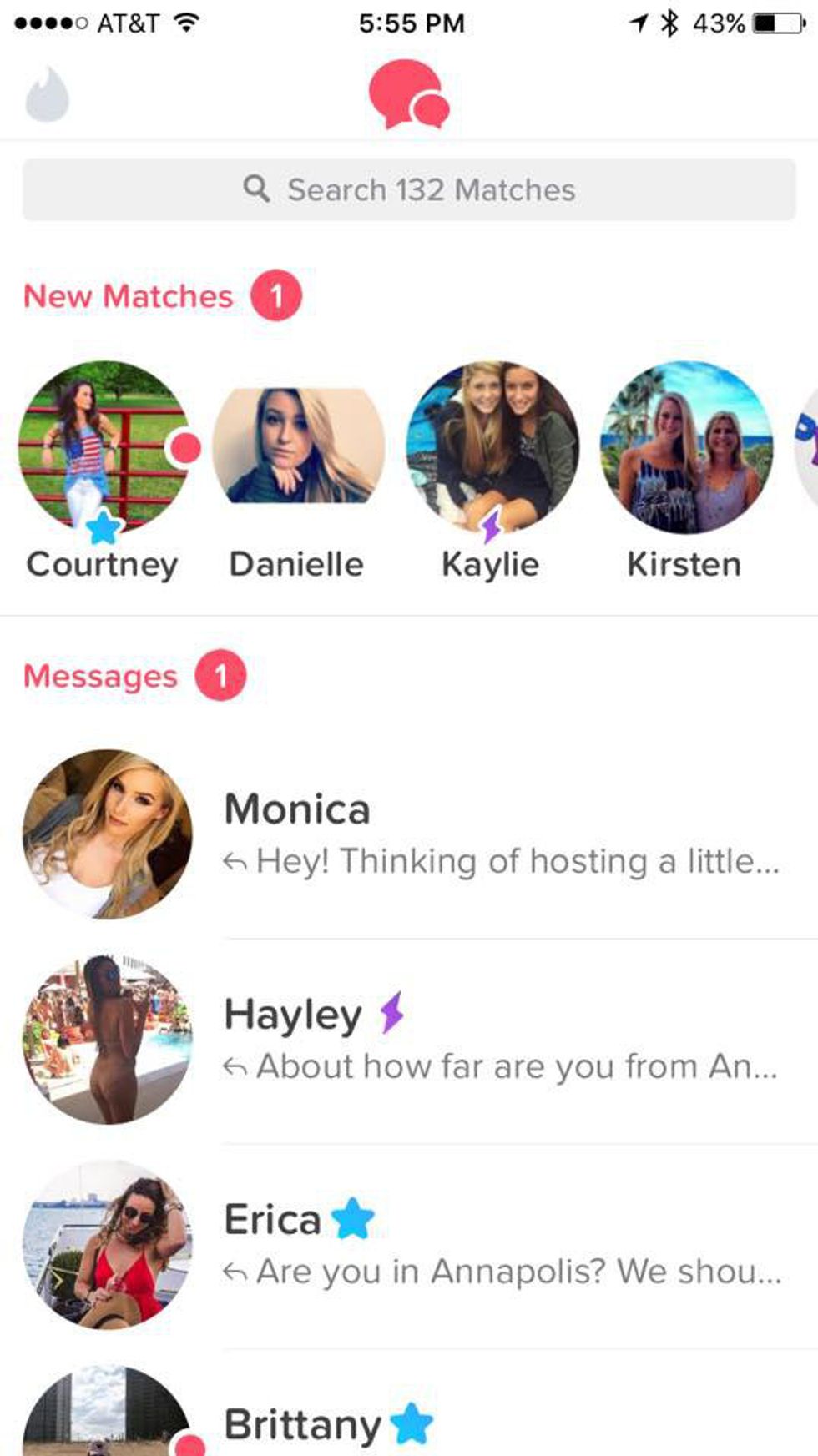 With his last words, he leaves with us the most important thing and the most overlooked concept.
(7) It's not about YOU. It's about THEM.
In my final review, Tinder isn't effective for everyone. Not everyone has those dashing good looks or adventurous lifestyles. However, presentation does influence a lot when it comes to social interaction whether in person or online. In all, this was a perfect demonstration on how understanding the human conscious can be advantageous to one's social life. Good work, Austin.
For more information about Austin, visit his website @ http://austindistel.com