There are days where I can think of nothing else but laying in bed, nestled in a blanket burrito with my laptop propped at the end of the bed while Netflix proudly blares on. As someone who is prone to periods of episodic depression, I've found that sometimes just mindlessly indulging in a variety of entertainment television helps alleviate the never-ending stress and pressure. Here are some of my personal varied favorites to binge-watch--but be warned, you might not be able to stop watching.
1. "You're the Worst" (Hulu)

This show had the most accurate portrayal of neuroses, depression, and mental illness that I haven't seen anywhere else. However, even though they delve into each of the major character's issues and flaws, they are all so wonderfully awful and genuine that they start to feel like close friends, complete with all the awkward and tense moments a relationship entails but not without all the charm. You'll get attached to both neurotic Gretchen and narcissistic Jimmy and their assorted miserable friends and root for them until the end.
2. "Skins" (UK Version) (Netflix)

If you didn't have a "Skins" phase in middle school or high school, now is the time to start watching this offbeat British dramedy. Focusing on a group of British teens near the end of their educational careers, "Skins" follows these kids as they explore sexuality, drugs, and come to terms with the fact that life is unexpected and so. Very. Hard.
3. "Face-Off" (Hulu)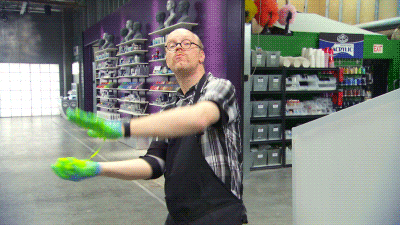 The only reality show on this list revolves around makeup - monster makeup. Every season of Face Off centers around a colorful cast of professional makeup artists who specialize in Special FX makeup and bring your most twisted sci-fi dreams to life. Come for the monsters, stay for the process--it's so satisfying watching them mold and paint their creations.
4. "Shameless" (US Version) (Netflix)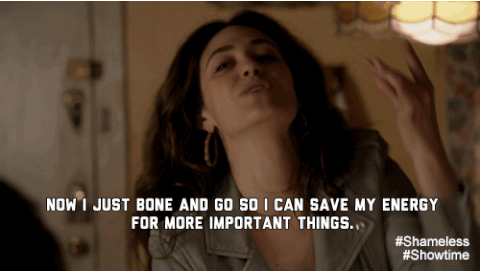 One thing you can say for sure, "Shameless" is one show that lives up to its name. This phenomenon tackles every single hot-button issue you can think of, all while fleshing out the story of a deeply dysfunctional family that you can't help but root for despite all of their very prominent flaws. This show will have you crying from laughter to just plain crying in the matter of a few minutes.
5. "The End of the Fucking World" (Netflix)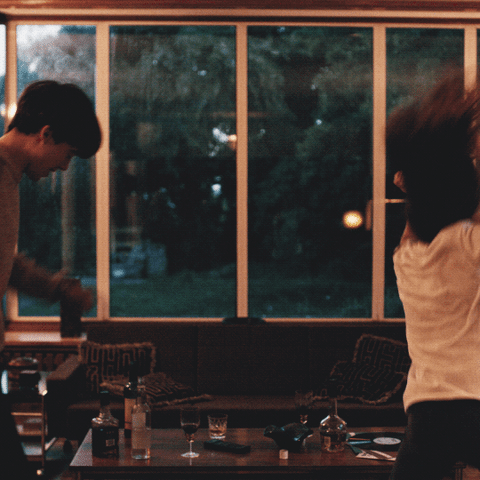 Meet the two oddest teenagers you'll ever encounter--one's a self-proclaimed psychopath and the other is just batshit crazy and acting out after her parents' divorce. What appears to be a lighthearted show about hitting the road and running away gets dark fast after a certain incident that results in these two teens running from the law and everyone else. I would say more but no summary could describe the eclectic attraction or enchanting idiosyncrasies both James and Alyssa possess.
6. "Big Mouth" (Netflix)

One of the most creative and charming shows on this list, "Big Mouth" is a quirky cartoon that deals with the worst subject ever--puberty--and makes it absolutely hilarious. Prepare to cringe as you follow a set of middle schoolers during their coming of age, complete with Puberty Monsters (and yes, his nose is in fact, a penis), a Pornscape, and a scandalous red bra.
7. "Black Mirror" (Netflix)


Also known as the Twilight Zone in the digital age, "Black Mirror" is a guaranteed mind-fuck that you won't be able to forget easily. This show alludes to the dangers of the "advances" of technology which always leads to the moral regression of the characters and of humanity in general. Try "USS Callister" or "White Christmas" for chilling results, or if you're feeling particularly optimistic, the heartwarming "Hang the DJ" is a cute testament to the power of love.
8. "The Inbetweeners" (Netflix)

So if the kids from Skins were complete losers with little to no social skills or positive attributes, they would be the clan from "The Inbetweeners." Another British program, this show delves into the lives of four try-hard dorks who don't have much except for each other--unfortunately. Their misadventures are so cringey that the viewer often experiences second-hand embarrassment, but not without a big laugh.