Everyone has that one playlist we turn to late at night when nothing seems to be going right. It is the playlist with all of the songs that "get you in your feels." Even if you are having a good day, just listening to the sad songs can put you in the worse mood. It's like being on an emotional roller coaster...that you can never get off of.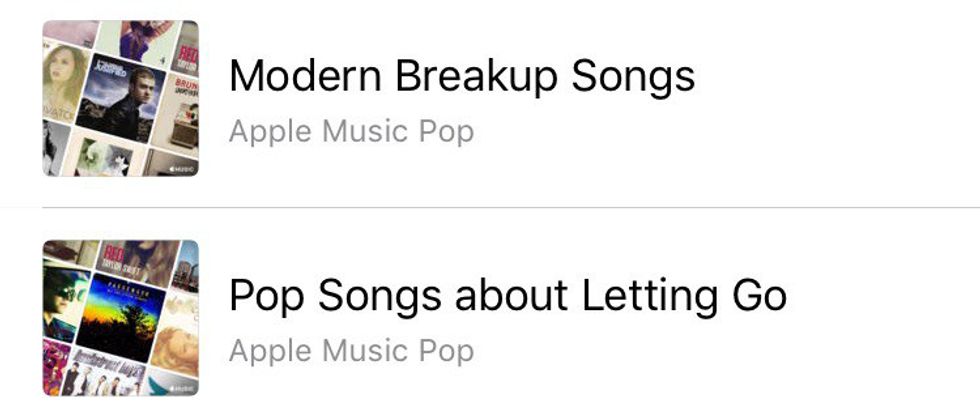 The "sad song playlist" seems to be very popular amongst young college students, and is a character factor as to why a lot of people can show bipolar symptoms. Yet, we all still listen to it not to make ourselves feel bad but because the songs are actually really good and relatable. They don't talk about sex, drugs, alcohol, and partying. But in fact, they talk about true love, losing a friend, and social issues.
And although everyone loves the sad song playlist and all of the number one hits from "The Rose" to "Drink A Beer," it's time to turn them off.
One out of every four college students suffer from a mental illness, and it has been proven that a lot of emotional release comes from a person's surroundings. So why would you keep playing a song with the lyrics, "Gotta change my answering machine now that I'm gone, 'cause right now it says that we can't come to the phone," when you're just going to keep reminiscing on the guy you dated your junior year of high school?

Instead turn on Pharrell Williams song "Happy" and get up, get out, and MOVE!!!! Dance or sing or just do anything. But stop feeling sorry for yourself and stop listening to songs that will make you go from happiness to "screw the world." You only have one life so make sure that you live it fully.