Never in my life have I ever shed so many tears as I did that night. I was a snotty mess while trying to sing along to the lyrics of Fools. Troye Sivan brought the little bitch out of me.
A red curtain had separated the crowd from the stage, and I thought that was the cheesiest thing ever. But as soon as he came from behind, singing the first words of Seventeen, my body was thrown into a catatonic state of crying. My mind was in denial. I was in the same space with one of my favorite artists ever. I was next to a man whom I have come to love dearly over this past few months. Everything was unbelievable.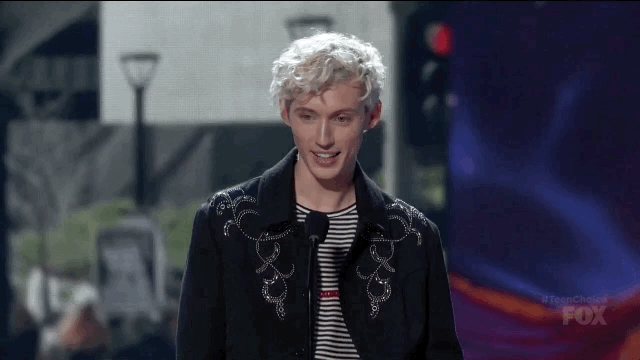 media2.giphy.com
My heart was a beating mess overflowing with such colorful and bright emotions. From the very beginning of the concert, I knew it was going to be a night I would always hold dearly with me.
Being able to see the artist with whom I've felt I can relate to created an even deeper connection between his music and me. Troye Sivan is an advocate for the LGBT community, and his songs speak the dark and sad words most of us are not able to formulate due to fear.
His songs that speak of the difficulties of trying to accept who you truly are. His songs that gave a voice to many struggling youths. His songs that encouraged so many people and worked as a crutch for them. His songs that spoke of difficulties I went through. His songs that gave me a voice. His songs that encouraged me and gave me support. He made me feel less alone as I grew up in a world full of hate and judgment.
It was all a dream come true.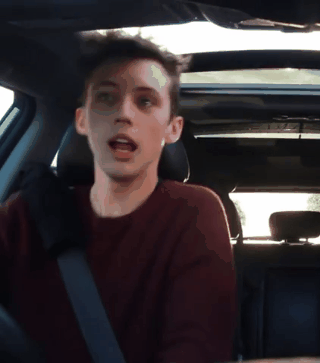 media0.giphy.com
However, my night did not only involve me crying my eyes out. After I was sure I wasn't going to cry anymore, my body just decided to be taken over by the lyrics and beats of his songs. Belching each word out, moving my body to every rhythmic beat.
The concert itself even turned into the Abbey — LA's gayest gay club. I've never been there, but I've heard the wild, gay mess that club is. Every gay person I know ravages about it. So, in a couple of words, not only did I see my favorite artist ever, but I also went to my first gay rave. And I couldn't have asked for anything better.