I had a trip planned from Illinois to Pennsylvania way before the coronavirus pandemic hit. Once the virus hit, I had to switch some of my plans around to keep myself and everyone around me safe. I planned this trip to go see some friends that I only get to see maybe twice a year, so we were all really excited about being able to be reunited! I decided I felt safe enough to fly to Pittsburgh, but boy was I nervous. Traveling during a pandemic can definitely get some hate, but for me, the trip was prioritizing seeing my friends and not site seeing among a sea of people. So, I decided that this trip was going to happen because I missed my friends. I packed literally 20 disposable masks, 4 bottles of full hand sanitizer and plenty of disinfectant wipes. I was so nervous that the airport would be so busy and people would not be wearing masks properly but I was so wrong. (Thankfully.)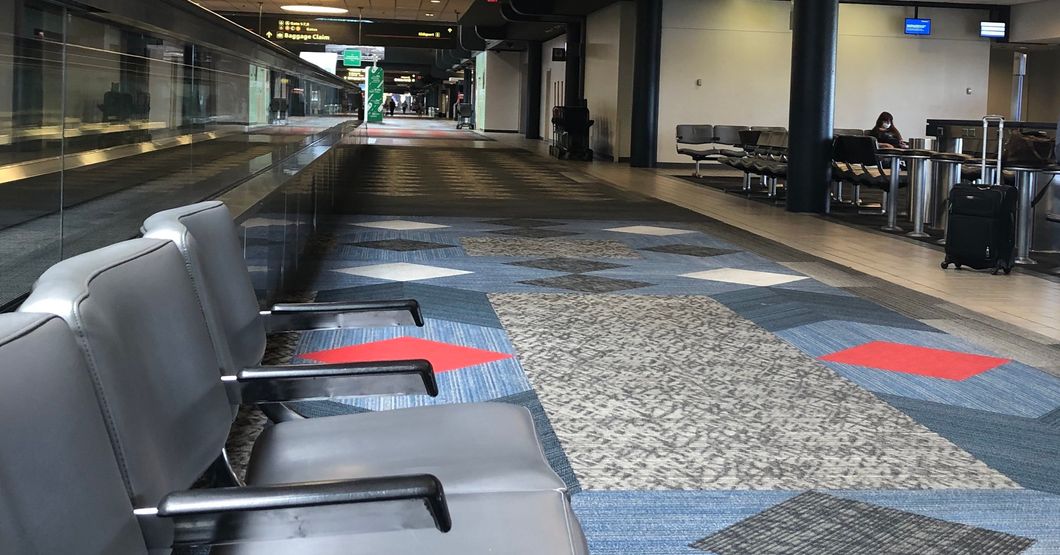 My family typically flies Southwest just because the deals are always amazing and the baggage is free for the first two bags. Southwest is also known for its outstanding customer service. So I knew for this trip, I wanted to fly Southwest because of the reassuring details they were doing for the customers during the pandemic. Southwest has ensured its customers that its planes are cleaner than ever. There were even signs all over the Southwest terminal but the exact specifics southwest is doing to ensure everyone safety during this very uncertain time. Southwest is also not fully booking any of its flights so that customers can only sit in the aisle seat and window seat. This leaves the middle seat completely open. I felt so comfortable being on the plane next to random strangers because everyone was distanced way more than a normal flight. Also, Southwest like most places right now is actively ensuring that guests wear masks throughout their entire flight for the safety of everyone. I was super nervous tp fly, but Southwest definitely made me feel completely comfortable on the plane even though it was surrounded by 60 other people.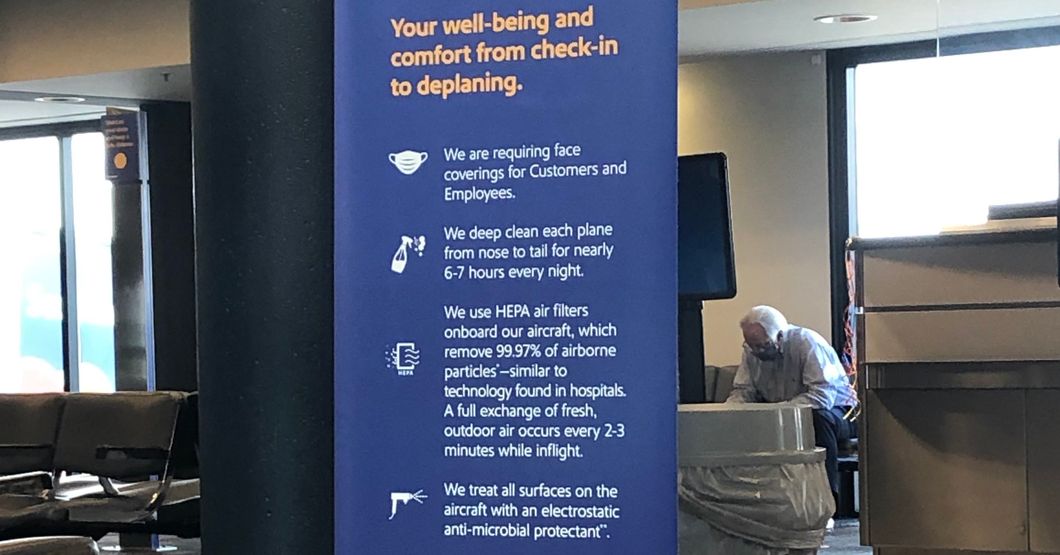 I also was very nervous to be inside any airport after everything going on. I flew out of Chicago Midway International Airport into Pittsburgh International. Then from Pittsburgh back to Chicago. Both airports had plenty of COVID protocols underway that insured guest safety. Midway had social distancing markers all over the airport that all passengers were following. The security process was roughly the same other then the TSA people were only taking your ID and not the ID and boarding pass like they used to do. Security was practicing social distancing and taking its normal precautions. The security process at both airports was fairly quick. I felt completely protected during the security process as everyone was wearing masks. Once I was inside the actual terminal, I was a little hesitant because you can still buy food and drink inside the terminals. I knew if individuals were buying food this meant the masks would be off. I chose to do my best to stay away from others while I waited for my flight to board just out of caution. Most people wore the masks the whole time and if they ate they took it off very briefly then put it right back on. Everyone within the two airports was very respectful of others' space and wellbeing which eased all my anxiety about traveling.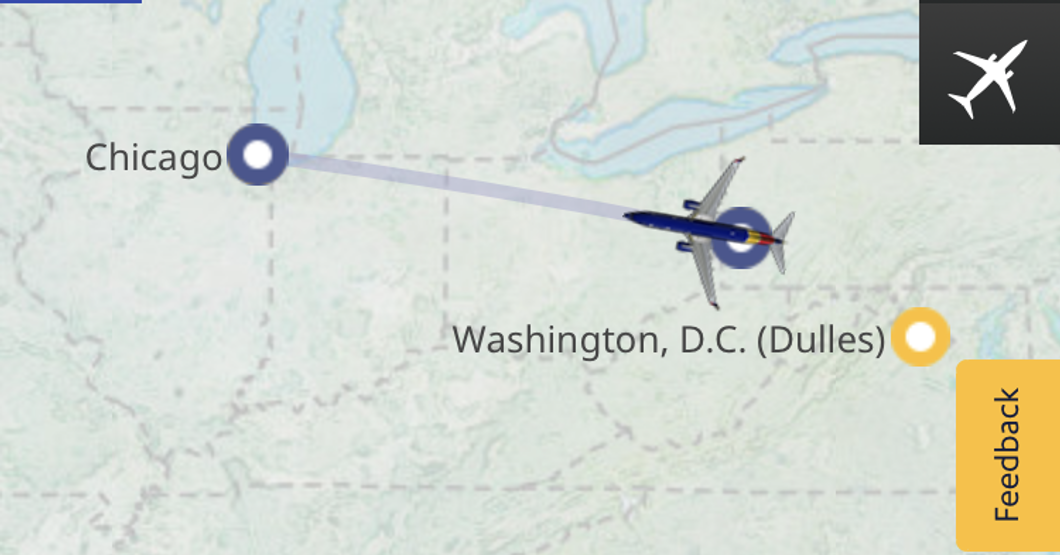 I was truly impressed by the way the airports are handling the travel industry during this crazy pandemic. I do not think you should travel unless you feel comfortable that you can do everything you need to do to protect yourself and the others around you. Also, be sure to listen to your local news about travel advisories. I will say, that the airports and airlines are prepared to welcome back travelers and are doing the necessary steps to ensure safety during the pandemic.