Mindlessly scrolling for hours on Instagram is a trap we've all fallen into one too many times. Girls with perfect bikini bodies smiling next to their plastic, sculpted boyfriends, Instagram celebrities with painted on brows, and lives that seem all too good to be true. Nonetheless, we feed into it each and every day- scrolling, scrolling, scrolling.
With each click comes a flood of thoughts that burst through our mental barricades within a matter of seconds. "She's so much skinnier than me...prettier than me...her life must be so much better than mine," our minds taunt.
Each click through the explore page is a new route for comparison.
How could you not compare yourself to the picturesque lives of those who live in the perfectly crafted world of Instagram? Your mind doesn't process the filters, edits, and staging that went into the photo, instead you're drawn into the perfect world and perfect lives that the Instagram models seem to live in.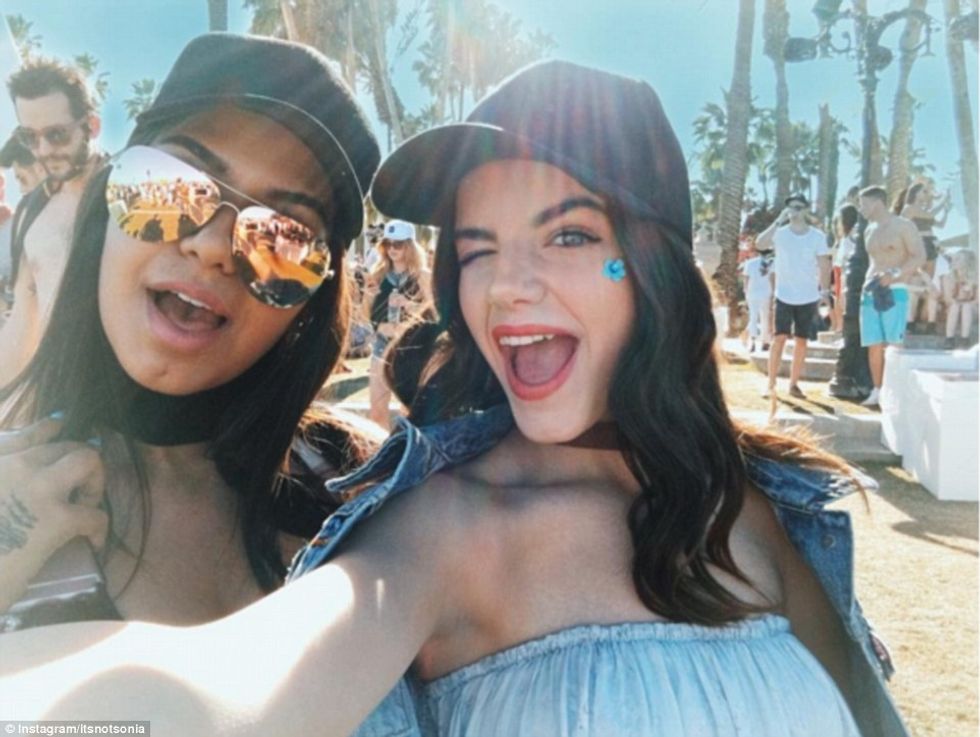 Instagram creates a world of falsehoods and a thirst for validation that is grossly superficial.

Behind the scenes it took at least five different locations, 150 photos, and three separate editing apps to create the carefree photo depicting a girls night out- a snapshot that only captures a blink of reality, the reality that the user wants you to see.
I'm guilty as much as anyone of showcasing a life of only highlights. Scrolling through
my Instagram
you'll see a girl perfectly made up, posed, and laughing with friends. But, the truth is, we shouldn't be comparing ourselves in a virtual world where reality is altered and everyone is trying to portray their life as something it's not.
A recent trend has taken over the Instagram fitness community which shows how something as simple as one's posing can completely alter the look of an image and an Instagrammer's body. As a means to celebrate body positivity, many people in the fitness community have posted before and after shots to show the power of posing.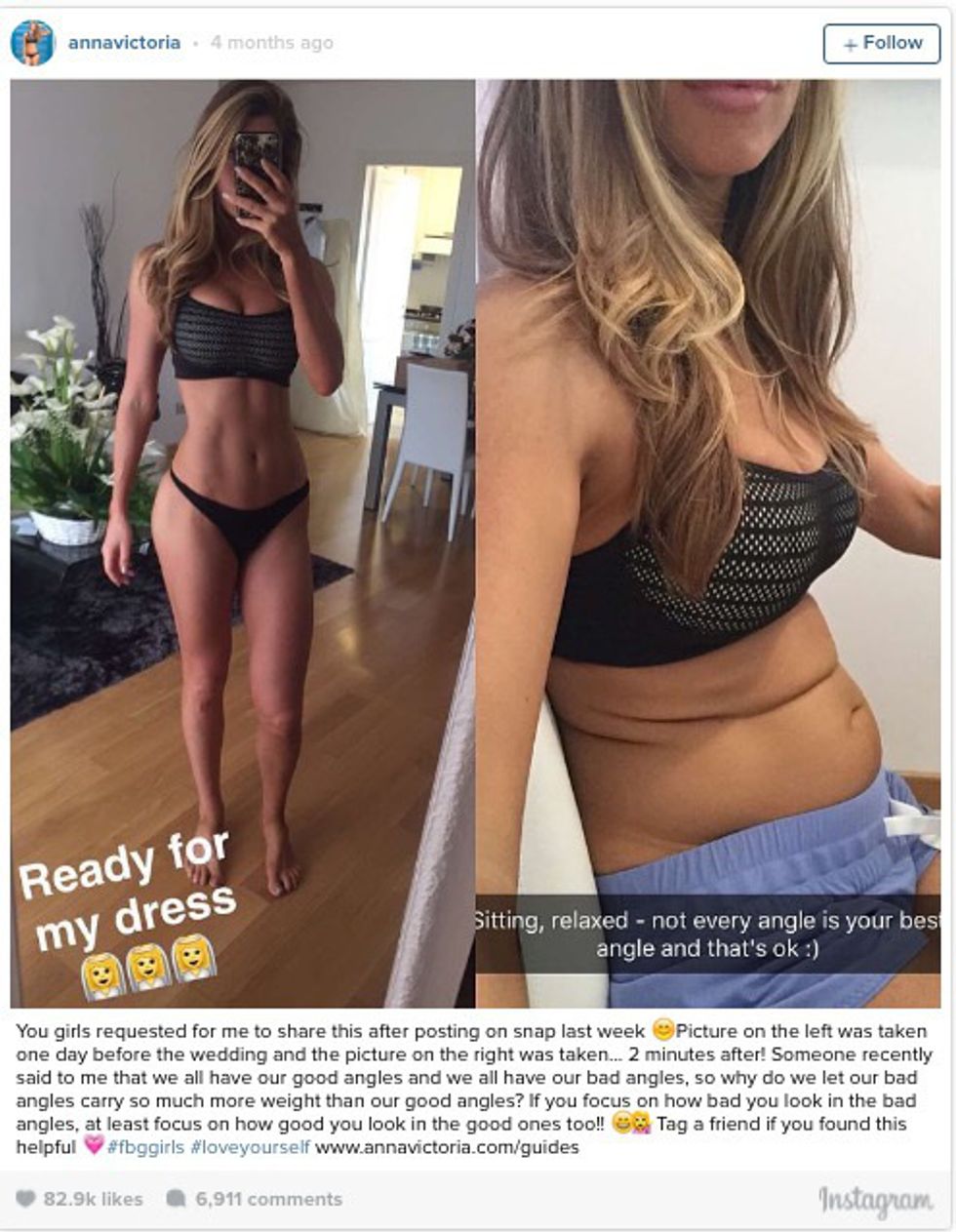 Exposing the false realities of Instagram is a move in the right direction, and I hope to see more movements emerge similar to this among other groups of powerful influencers. Individuals, especially the youth growing up in our age of media, need to know that what they see online isn't real and shouldn't be the standard that they are expected to conform to.
The habit of portraying perfection, vying for likes, and constantly comparing ourselves to one another that we have fallen victim to is dangerous for ourselves and those around us. Posting a photo in order to keep up a certain image or to give us a false sense of confidence is a concept that we need to change. We should all be living to be the best versions of ourselves rather than comparing and competing with one another for "likes" online.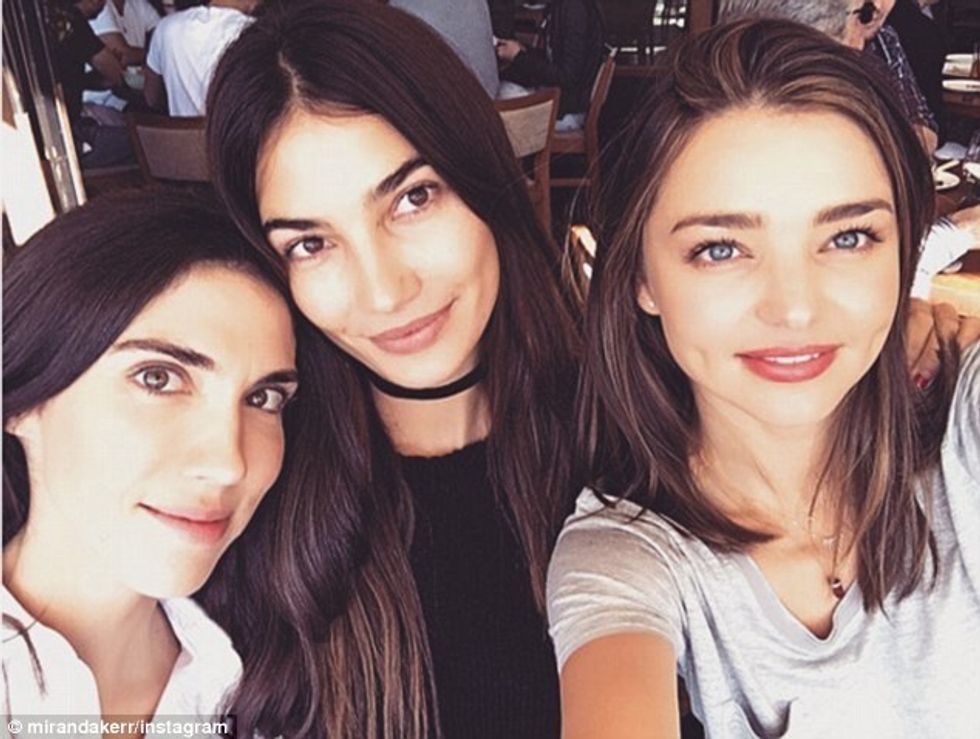 A like may give you immediate gratification, but what are you doing beyond the limitations of the squares of Instagram? If you are living your life as the best version of yourself, there is no room for competition. This is the reality that we should live in, not one filled with virtual gratification, "likes," and comparisons between one Instagram model and the next.