If you've never seen Live P.D. let me tell you, my friend, you are missing out. Live P.D. comes on every Friday and Saturday night following six sheriff's departments around the United States from 9 p.m. -12 a.m. If you have no plans like me (I'm having a killer summer, BTW) but you also want to feel like you're doing something, I highly recommend you watch this show. It is pretty much "Cops" but 1000 times better because you are watching it live in real time.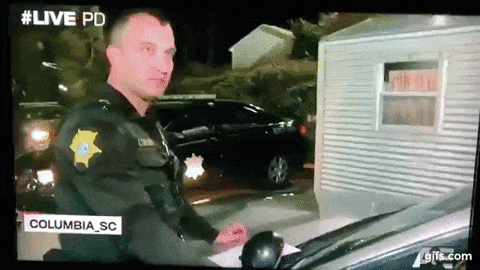 Since I live in South Carolina, I get to see two counties in action in my state, Richland County being just about 15 minutes away. Once you watch a few times you will start to see familiar faces and start building favorite police officers, here are my top seven.
1. Deputy Chris Mastrianni, Richland County Sheriff's Department, South Carolina

Coming in at numero uno is my man Chris, or "Fastrianni" as he's known for his speed when running down suspects on foot. I'll say it, he's good looking (and probably married and he and his wife are probably so much in love that you have to also love them, BUT ANYWAYS.) As serious as Mastrianni is, he seems to have a genuine care for the people of Richland County. *Bonus fact: my friends and I call him Officer Juicy Lips because ya boy has got a serious pout.*
2. Deputy Kevin Lawrence, Richland County Sheriff's Department, South Carolina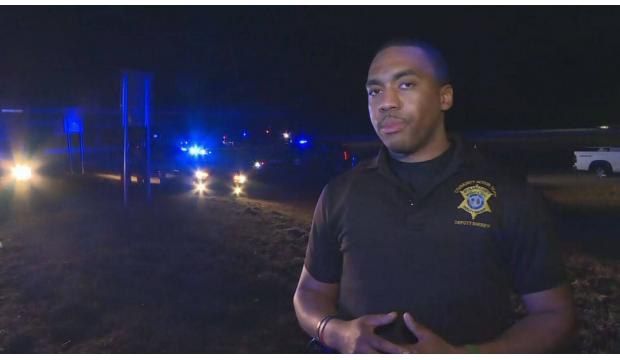 Deputy Lawrence is the man. He is very cool with the people of Richland County and makes sure to listen to everyone and helps everyone remain calm. HOWEVER, don't mess with him, because if you're going to disrespect him he'll put you in your place for sure.
3. Sgt. Sean "Sticks" Larkin, Tulsa Police Department, Oklahoma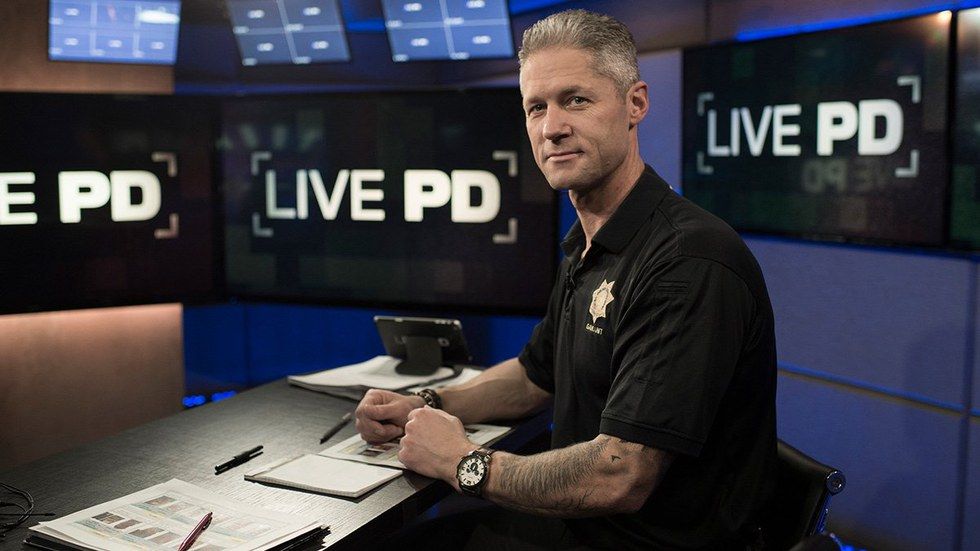 OKAY. He is a #silverfox. A father with a sleeve tattoo who works with the Tulsa Gang Unit. So I'm just going to go ahead and say he's cooler than most dads.
4.Trooper Todd Poole, Arizona State Troopers

This man is THICK. He could probably lift a car if he wanted to. On one episode he carried a lawnmower off the interstate and I'm sure it was crazy heavy. The picture above is truly my favorite, a suspect had run into a mall and for some reason that required an assault rifle.
5. Trooper James Casey, Arizona State Troopers

Trooper James Casey is chill. He's a kind man but of course, because he is a state trooper, he's obviously stern.
6. Cpl. Tony Moschetto, Calvert County Sheriff's Department, Maryland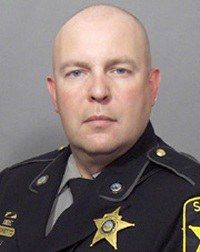 MY MAN. Moschetto is the king of the Field Sobriety test. He also plays this mental game where he is both good cop AND bad cop, which is fascinating in itself. He's done so many DUI checks that I'm pretty sure I could test someone's sobriety myself if needed.
7. Dtc. Tim Mohler, Calvert County Sheriff's Department, Maryland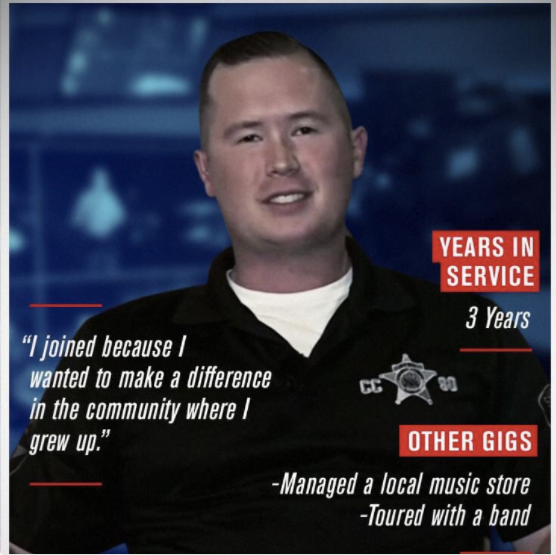 This dude looks like Tintin. I put him in her because he looks like Tintin. That's it. He's also pretty chill as well. If you don't know who Tintin is he is a cartoon character and you can see him here. (It's crazy isn't it?)
Bonus: Hosts Dan Abrams and Ted Morris Jr.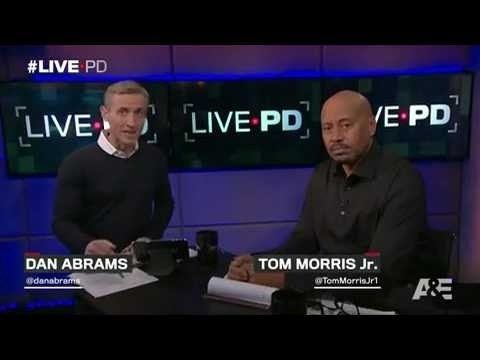 Dan the man and Tom are always live in the studio keeping you updated on the night. Tom uses his police knowledge to help give an explanation to any questions that come up. Dan is there with his sweater vest running the show. They're great.
I hope I opened your eyes to the best show I've literally ever seen. Enjoy!