Concerts are one of my favorite things to go to for sure. I have attended roughly 32 concerts so far in my life. They were all super fun shows and great artists to see perform but if I had to pick my top 5 these would be them. I picked the top 5 by evaluating my personal experience, the artists engagement with the crowd and on how their overall performance was.
1. Travis Scott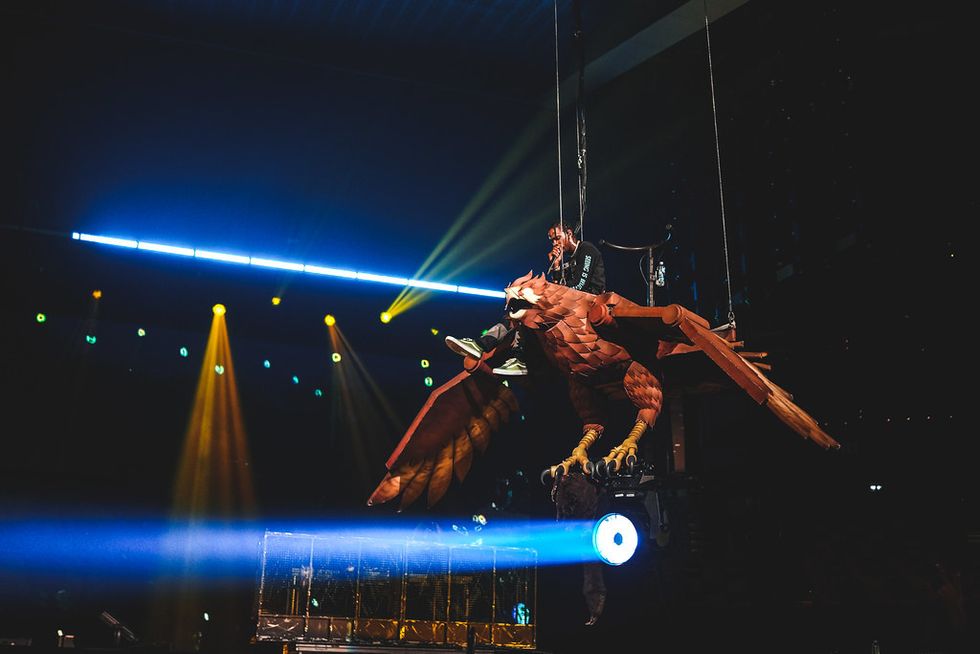 https://www.flickr.com/photos/kennyysun/35709832840
This was for sure one of the craziest concerts I have ever been too, even from the very top section of the Sprint Center. There was a great population of young adults and teenagers in attendance at this concert. Not too many parents. The outfits people were wearing were also crazy, lots of colors and edgy clothing. When Travis came on the stage everyone started screaming as loud as they could, which is normal, but they also started jumping around as if we were at a rave.
He had this big metal circular contraption towards the south end of the arena where he then was strapped into a chair and went around in a circle as he was singing one of his most famous songs. He also had a mini roller coaster that came down from the ceiling and he invited two concert attendees to sit in the car as he stood between them singing. There were also lots of lasers and beat drops. I would highly recommend seeing Travis Scott one day in your life.
2. Ed Sheeran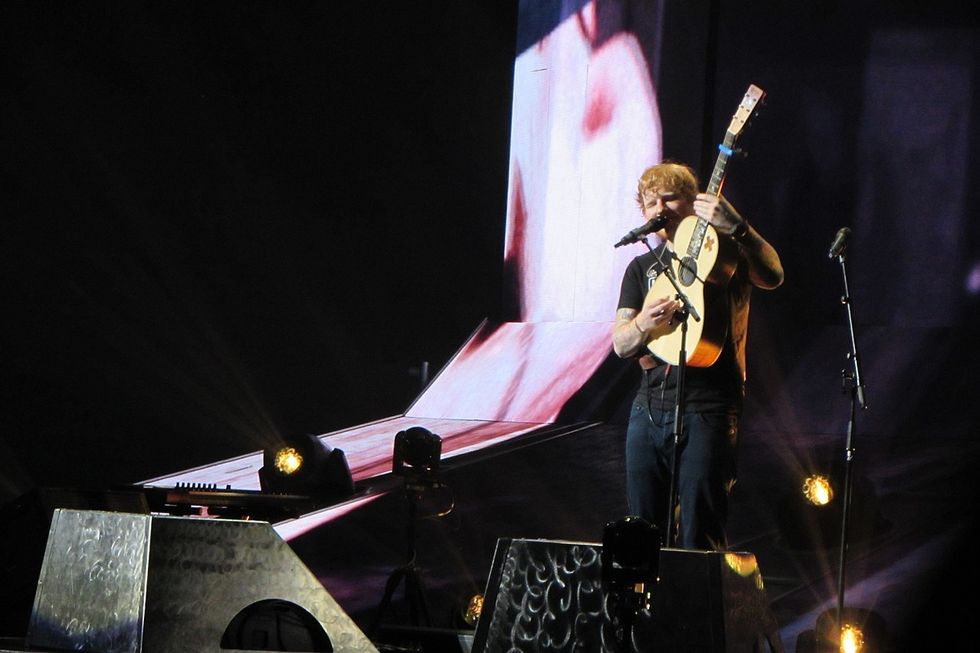 https://he.wikipedia.org/wiki/קובץ:Ed_Sheeran_in_New_York.jpg
I have seen this English Ginger singer-songwriter three times total now. First two were at the Staples Center and the most recent time was at Arrowhead Stadium. His concerts will always hold a special place in my heart. I have attended his Addition tour, Multiply tour, and his Divide tour. They were all equally amazing. He is amazing live not only because of his outstanding vocals but also because of how he is the only one up there on the stage. It is just Ed and his guitar, no background band or backup singers. When he sings his more personal songs he makes sure the crowd is quite and that he has complete silence to sing. The demographics at his shows vary and range from kids to adults both male and female.
3. Imagine Dragons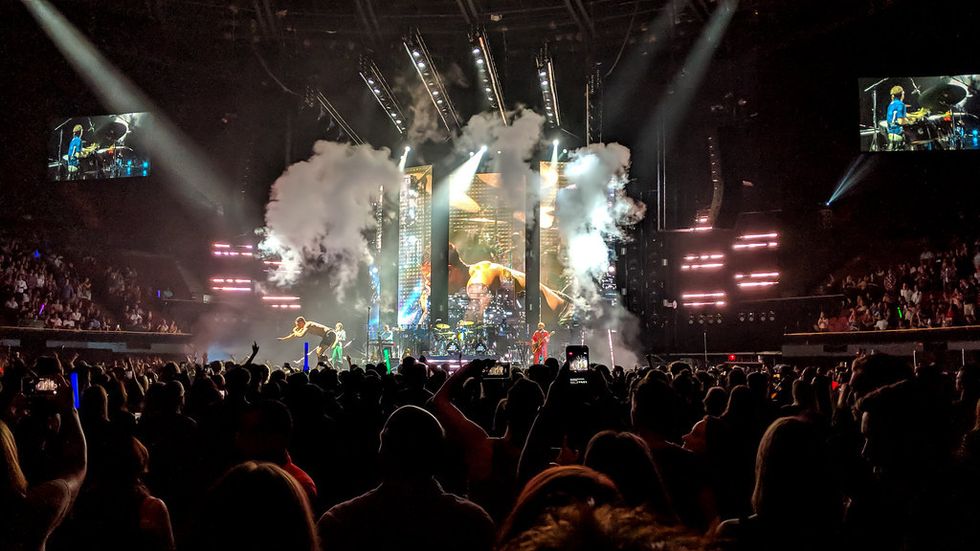 https://www.flickr.com/photos/lvi56/42668069755
This concert was absolutely insane! It took place at the Forum and on my birthday as well! My mom and I were sat more towards the back of the Forum and not too high off the floor. Dan Reynolds, the lead singer, was extremely in shape and decided that we were going to climb the stairs to the very top of the arena as he was singing. He also brought his entire band with him to the sound mix booth and performed a song there which was right by where we were seated. Dan also got very personal during the concert when he was telling us part of his back story and what some of the meanings of the songs were.
4. Justin Timberlake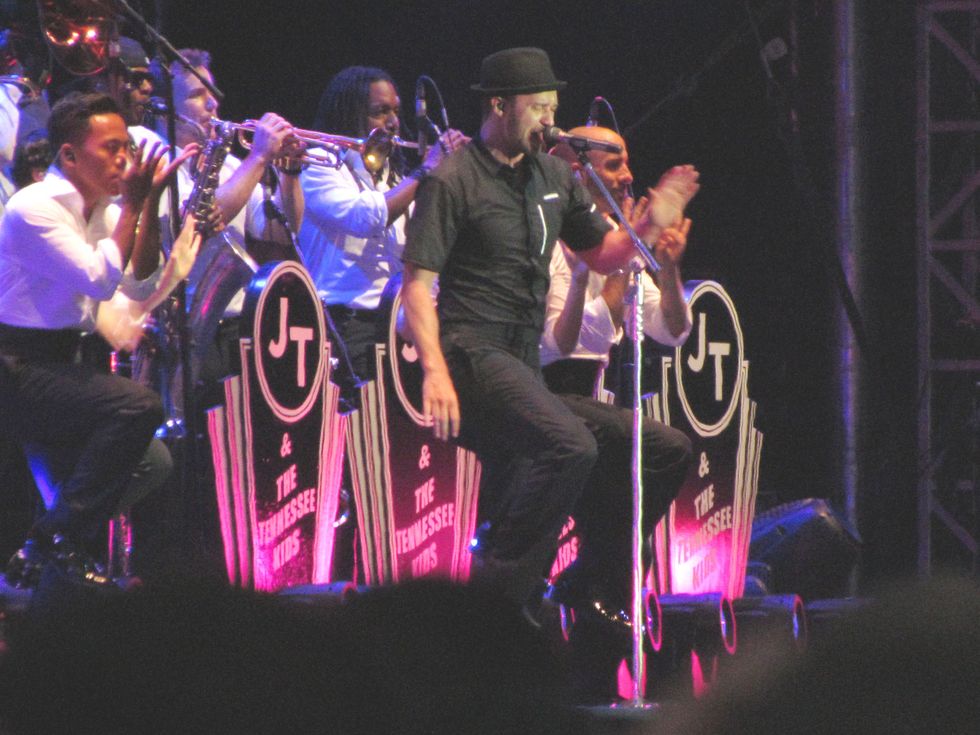 https://commons.wikimedia.org/wiki/File:Justin_Timberlake_-_Wireless_Festival_2013_-_2.jpg
Not only does JT have an amazing voice, but he is also an amazing dancer. During the majority of his songs that he sang, he was dancing. He had planned choreography for him and his female and male back up dancers. I am not sure how he was able to dance and sing at the same time, I can barely walk and talk at the same time. His performance had props on the stage and included him running up and down the path like a stage set up.
5. Luke Bryan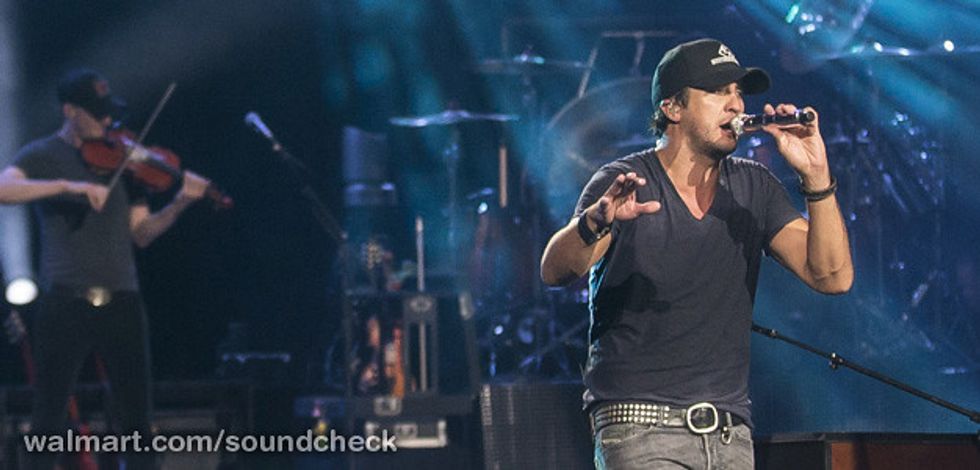 https://www.flickr.com/photos/lunchboxstudios/9496940200
The Luke Bryan concert was my first country concert ever. He performed in Dodger Stadium and was the first country artist to ever headline there. He had a joint performance with Jon Pardi and Sam Hunt as well, but seeing Luke perform was the highlight of the night. For this concert, we had VIP tickets that got us into a private 3 song acoustic performance by Luke himself. Before he started singing "Most People are Good" during this private show, he told everyone to hug their mothers and when I hugged mine, he smiled directly at me.