Well, it's December. Winter is upon us. It's in the teens or lower outside, and everyone is trying their best to keep warm. As I listen to music and look outside my window, it got me thinking of how beautiful the snow looked. It would almost always make me overlook the fact that it was cold outside. And the beauty of winter had inspired me to create a list of the top nine songs that brings the beauty of winter.
To qualify for this list, the song has to give the wintry feeling without having the word 'winter' in its title. In other words, songs like "White Winter Hymnal" and "Walking in a Winter Wonderland" will not count for this one. With that in mind, Christmas songs do count here, though, just as long as they convey the beautifully chilling tone that is winter.
9. The Theme Song to Game of Thrones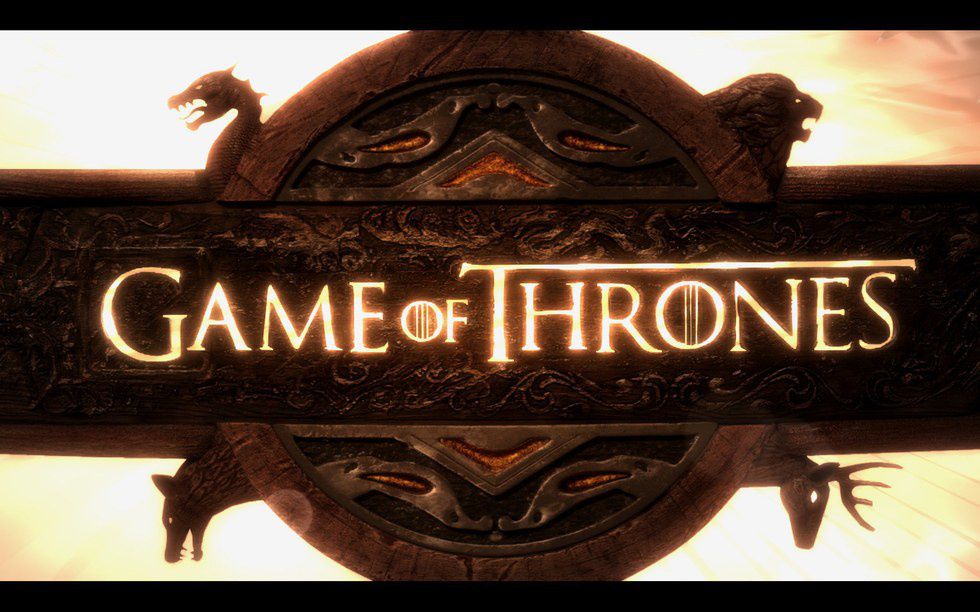 Epic. Here's one word to describe this song. But wintery? Hear me out. There is something about the violins that give the song the cold and bitter feeling of wintery wind. With the sound of those vioins, this song is practically the theme song to getting your errands done in the below freezing temperatures outside. It turns your trip to the supermarket into a quest to get your goods before the Ice King freezes the whole world over.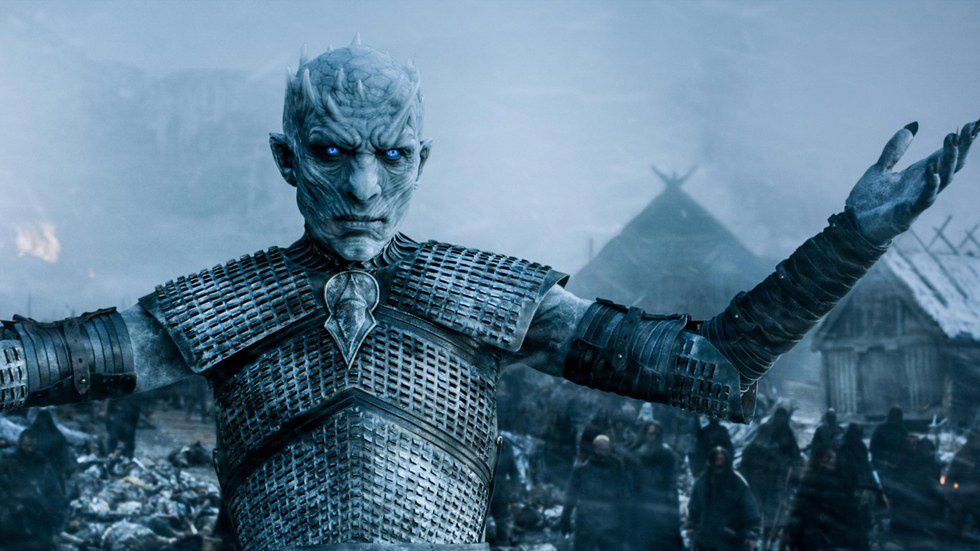 Now there's a dude I would not want to mess with.
8. The Home Alone Theme Song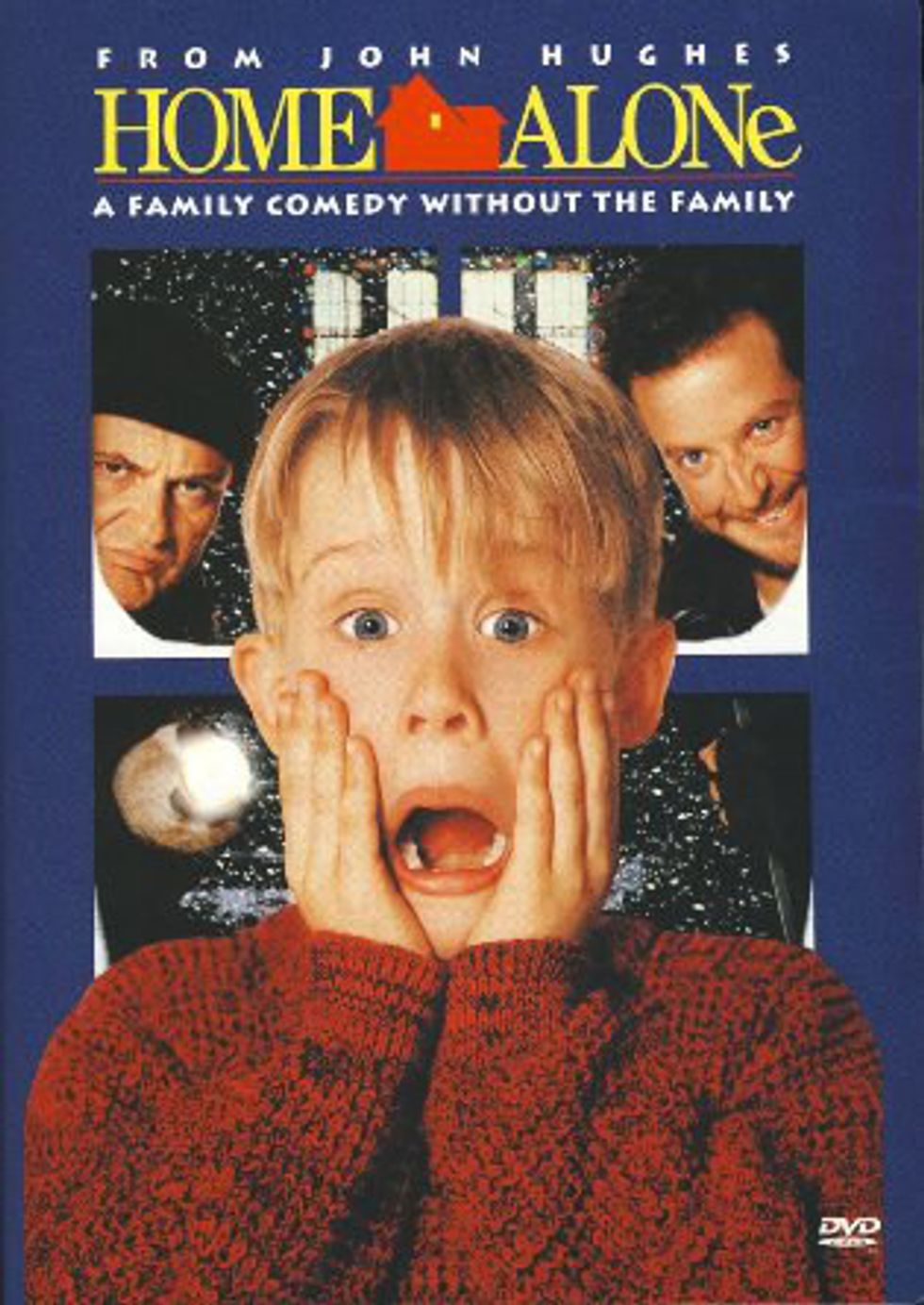 Okay, not every song on this list will be a theme song, but this one stands out for a couple of reasons. For one thing, it was composed by John Williams, who you may know as the composer for the music for Star Wars, Superman, and Indiana Jones. The choir in this song is also lovely to listen to. The overall song brings that whimsical feeling when you meet up with your friends and family over the holidays. It's one part that makes winter so special.
7. "Carol of the Bells"
Let me ask you, when you hear this carol every Christmas, what image comes to your head? For me, I always picture Christmas Carolers singing together at night near a candle light while the snow gently falls. The harmonies also create a chilling vibe that makes this carol one of the best.
6. "Gaudete"
https://www.youtube.com/watch?v=5H9OA-6CQ3o

Nothing gives the feeling of the holidays like medieval Latin. The tone this song has is the equivalent to joyfully playing in the snow. As to which version of this song is best, it's hard to say.
5. The Entire Soundtrack to a Charlie Brown Christmas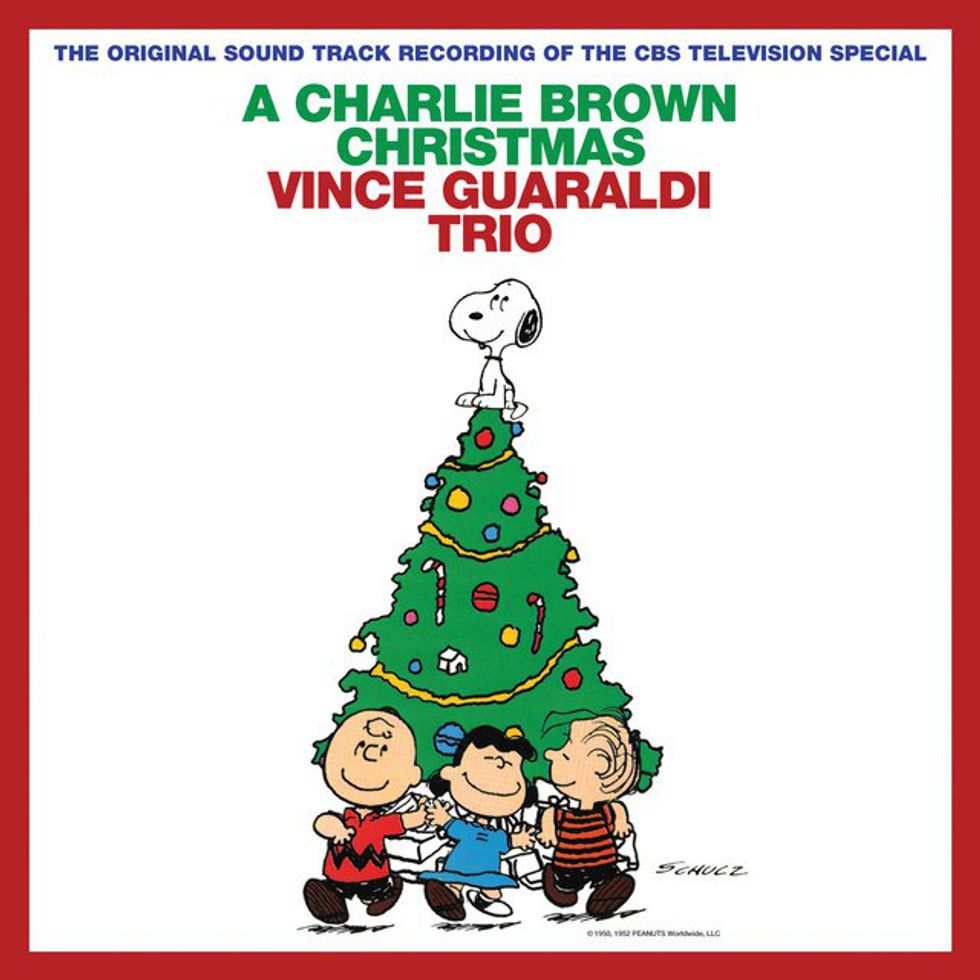 For me, no Christmas would be complete without listening to this album while decorating for the holidays. Even so, I would sometimes listen to some of these songs to help drift me off to sleep. Guaraldi's jazzy tunes practically scream winter glee. "Skating," "What Child is This," "O Tannenbaum", even "Linus and Lucy" remind me of some aspect of snowfall this time of year. And I love every minute of it.
4. "Wizards in Winter" Trans-Siberian Orchestra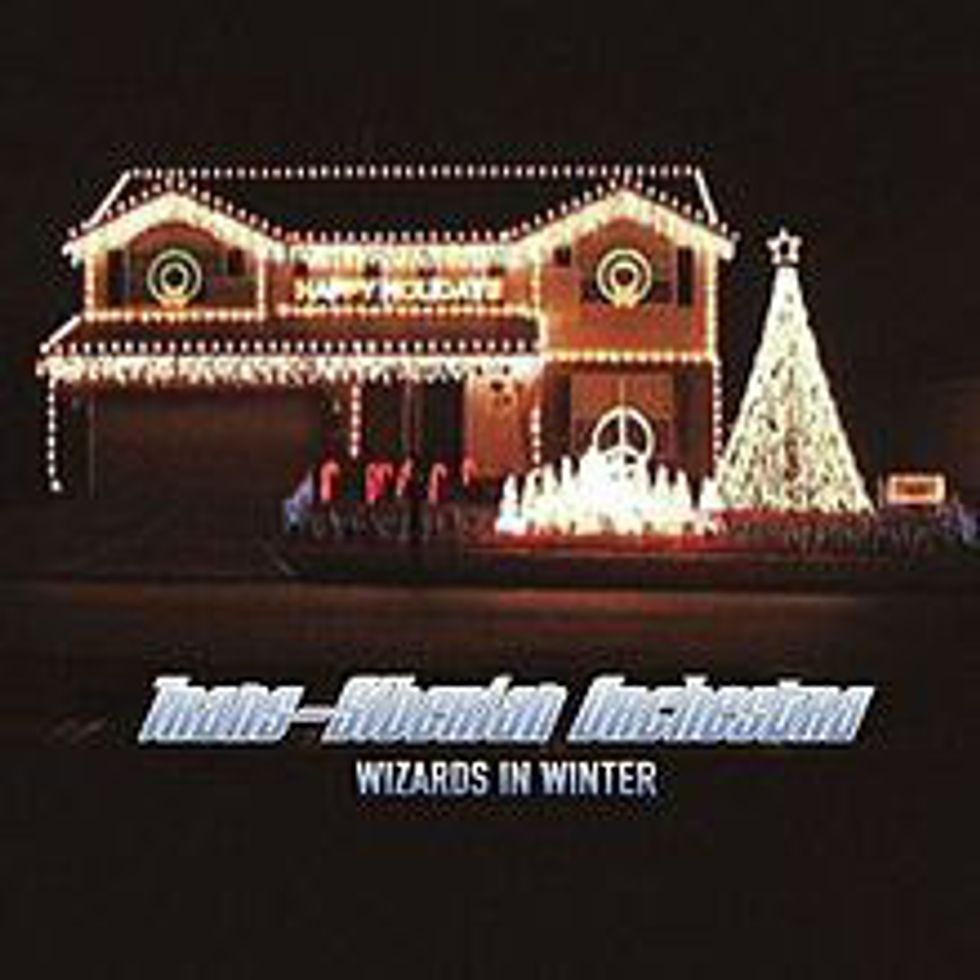 You may be thinking: wait a minute! I thought you said no songs with the word 'winter' in its title. Hear me out, perhaps I should have been clearer. While the song shouldn't have the word 'winter' in its title, if the song sounds awesome, I'll give it a pass.
Like Game of Thrones's theme song, "Wizards in Winter" gives an epic vibe. The only reason this song is higher on the list? When I listen to this song, I picture two wizards in a battle of the century using the forces of nature to their will with their magic. Plus, I don't measure these songs on how much it could make me survive the winter, but what makes them beautiful in their own right.
3. "Walking in the Air" Howard Blake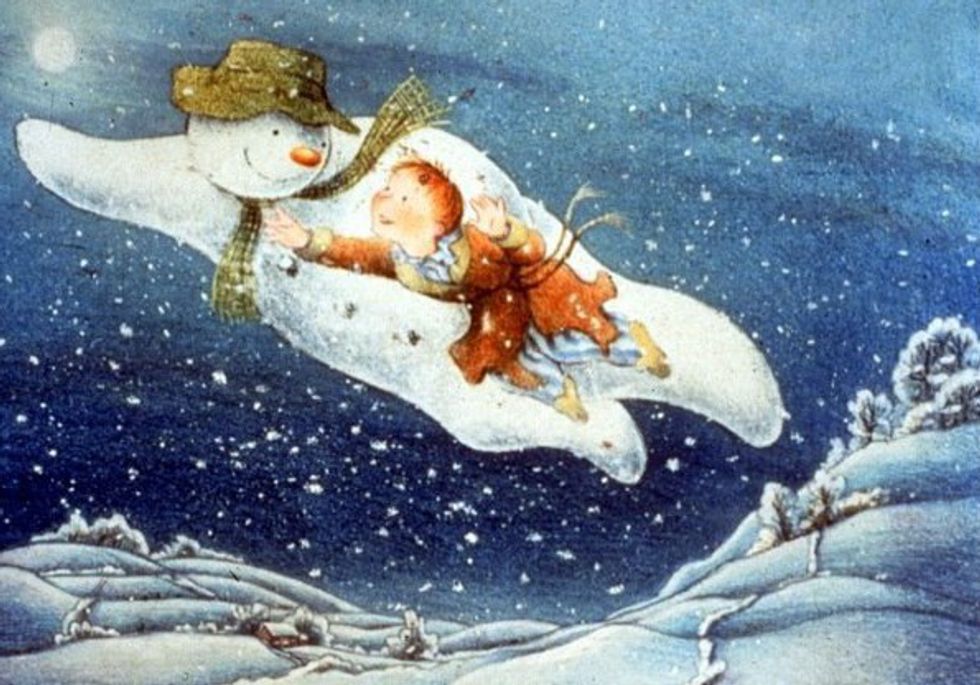 Originally made for the Snowman, a 1982 cartoon special based on a book by the day of same name, "Walking in the Air" is a hauntingly beautiful piece. The orchestration and the vocals matches the quality of the animation perfectly, so perfectly that it brings chills down my spine every time I listen to it. They play the song when the boy is flying with the snowman in the air. I don't know about you, but I think that this song would be up there with the theme of E.T. as a perfect song for flying over hills and valleys.
[rebelmouse-proxy-image https://media.rbl.ms/image?u=%2Ffiles%2F2016%2F12%2F19%2F636177257892722385159450141_Walking%2520through%2520the%2520Air.gif&ho=https%3A%2F%2Faz616578.vo.msecnd.net&s=403&h=07b84d8e00189e0353b68f025a14af3a027622bbb1b8ac525640f17db8969552&size=980x&c=3693987831 crop_info="%7B%22image%22%3A%20%22https%3A//media.rbl.ms/image%3Fu%3D%252Ffiles%252F2016%252F12%252F19%252F636177257892722385159450141_Walking%252520through%252520the%252520Air.gif%26ho%3Dhttps%253A%252F%252Faz616578.vo.msecnd.net%26s%3D403%26h%3D07b84d8e00189e0353b68f025a14af3a027622bbb1b8ac525640f17db8969552%26size%3D980x%26c%3D3693987831%22%7D" expand=1]
2. Suo Gân
https://www.youtube.com/watch?v=6lapculOfR0

Nothing like a fine Welsh song to add that special lovely feeling. Translated in English, it's a lullaby, which is apt for the song because when I hear it, I think of cuddling near a fire place in a log cabin. This is a song that is so beautiful that I would often forget the name of the song. It wasn't until this year that I got smart and wrote down the name of the song, so as to not forget its name. Speaking of things we shouldn't forget...
1. "Feed the Birds" from Mary Poppins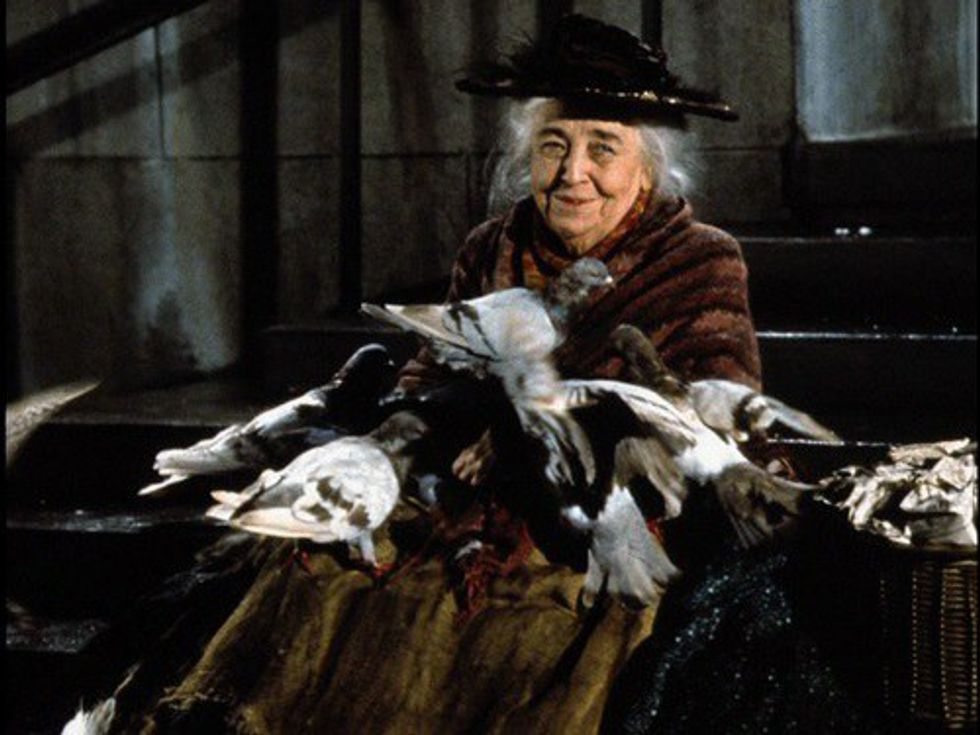 I know what you're thinking: why this song of all songs? Why the Bird Lady song from Mary Poppins? This song has nothing to do with Christmas. It certainly doesn't have much to do with winter. It's about some lady who feeds the birds near St. Paul's Cathedral and asks everyone to do the same. Just why?
Here's the thing, this song addresses helping those less fortunate than yourself. Not only is it beautifully sung, it creates an image of a woman who wants to give out of the kindness of her heart, which is something that winter can always need. She wants to spread the joy of giving for everyone in the city of jolly old London. Any song can sound beautiful, but to have a song characterize what it means to give, that is one heck of an accomplishment. The Sherman Brothers, you guys have really outdone yourselves with this one.