It's reading period and finals are looming over our heads. Whether you're writing your last term paper or cramming for an exam, a quiet place to work is a must. We've all had those days where we stayed in Bass until they close, and then moved to a residential college library to continue studying late into the night, hating every minute of the stifling library atmosphere. But what if I told you there are some friendlier study spots that make studying a little more bearable?
The Buttery

While they might be crowded at night, most of the butteries are empty during the day, making them an ideal escape from the library. Branford's circular tables are big enough to spread out and work on homework, but small enough to tell people you're hard at work and don't want to be bothered. I would never betray my college, but the JE buttery has an especially nice study vibe. My personal recommendation is to go to the buttery after dinner and study until the buttery opens; you'll have scored a few solid hours of studying and then you can reward yourself with a treat from the buttery as a study break.
KBT Café
It only took me the entire year to find KBT café, but it was totally worth it. It's like a typical café, but on Science Hill, which is super convenient. The fact that they serve both breakfast and lunch is something every pre-med student should know, especially for lab days when you only have ten minutes to eat lunch. More importantly (who am I kidding, food is always the most important), it's a nice place to study. Watching other people type furiously on their laptops is strangely motivating. I'm sure they waste as much time online as anyone else, but they manage to exude silent productivity I only wish I had.
Dining Halls

You might not know it, but you can go to most dining halls outside of normal meal hours. This is another of my favorite study spots because it's a low-traffic room and you can stay there for hours without anyone interrupting you. The high ceilings and large windows can be a welcome change after spending too many hours locked in Bass and there's enough room that you'll never have to share a table. One of the only drawbacks is that there aren't many outlets in the room if you're working on a laptop, so make sure to snag a table along a wall with an outlet! If you still aren't sold, here's another perk: unlimited coffee (including decaf, for when you realize you've already had six cups of coffee but you can't help yourself).
SSS Courtyard

This one doesn't have food per se, but you can always take a cup of ice cream or coffee out of Commons and enjoy some peace and quiet behind SSS. Of all the courtyards on campus, this is one of the least popular, only because it's hidden between classroom buildings; it's a whopping two minute walk from Cross Campus, so there's no reason not to check it out. The only downside is that if it's nice enough to study outside, it's nice enough to accidentally fall asleep while "studying" outside. There are some nice benches, but I usually recommend a blanket on the grass.
Book Trader Café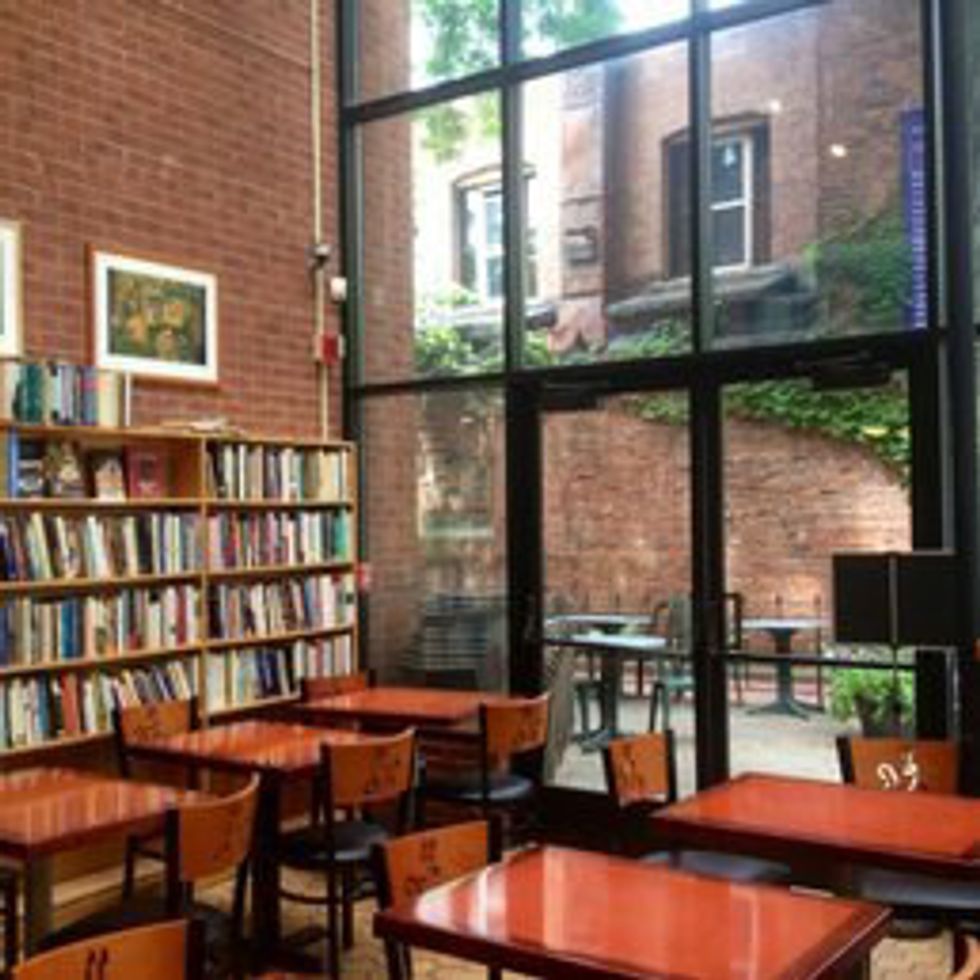 If you ever find yourself heading to Willoughby's, let me recommend Book Trader Café. It's half a block farther and technically off-campus, but it's too cute to ignore. Unlike the ever-popular (and crowded) Starbucks and Blue State Coffee, Book Trader Café uses large windows to feel especially spacious beyond its large size. This "literary coffee shop" focuses on books rather than coffee, giving it a more studious atmosphere (but of course, you can still get coffee and food here). You're also less likely to run into your friends and get distracted here, since it's a bit farther from most of the residential colleges, but you might catch me there.
CEID

Two words: free coffee. Hands down, it's the best late night study spot. One of the few spaces open 24/7 outside of the residential colleges, it's brightly lit at all hours, which is both a blessing and a curse: it's way too easy to lose track of time here. It's great when you need a quiet workspace late at night when everything is closed, but I'd recommend setting an alarm to remind you to go back to your suite and get some sleep eventually. What makes it a fun place to study is the various crafts and projects people bring to the CEID. The very room itself seems to generate creativity, which might be just the boost you need to finish your paper or problem set. Large whiteboards are also a plus, for working out a difficult problem or just for doodling.