"You're going to eat THAT?" my father said skeptically when 12-year old me slapped my first slices of tofu onto my dinner plate as he reached for the plate of mom's Monday night tradition of chicken cutlets.

"Yup!" I said not letting my reservations about eating tofu show through.
I took my first bite.
"OH GOD!!! What have I gotten myself into? This shit is nasty!" I thought to myself as I continued to keep my poker face intact and finished the rest of the bland soy stuff in front of me. I had to keep up my appearances if I wanted my dad to think I could handle being vegetarian. If that meant eating tofu...I'd figure it out.
That was 12 years ago and I'm vegan now, so I have indeed figured out how to tame my tofu. I've learned what it is, how it's made, what the different kinds are, and how to work it into breakfast, lunch, dinner, and even dessert.
WTF is Tofu?
Tofu (also known as bean curd) is a soft white food made from curdling soymilk. Sound gross? Not really. The idea of tofu being a curdled food I think is something that turns people off from it without giving it a real chance. It's important to remember that cheese is curdled too so don't dismiss tofu just yet.
A Brief History of Tofu
Tofu has been around for over 3,000 years now. Its origins are firmly in China, but there are some conflicting accounts of exactly where in China tofu was first created. Either ways, from China it spread to Japan and then from Japan it slowly spread to other Asian countries. Tofu didn't reach what is now the United States (back then, the 13 colonies) until 1770 when Benjamin Franklin (yes, THE Ben Franklin) wrote to Pennsylvania-based botanist John Bartram from London about a Chinese "special" cheese he had tried, which he referred to as Tau Fu. In his letter, Franklin included soybeans which Bartram eventually learned how to grow and experiment with.
How Tofu Is Made
It's actually pretty easy to describe how tofu is made. In short, tofu is made by curdling soymilk with vinegar, lemon, or nagiri (a naturally occurring coagulate derived from seawater), straining the curds through a cheesecloth, and then pressing the curds together to form a block. The longer the curds are pressed, the firmer the tofu is, which explains why you may have noticed tofu can be described as silken, soft, medium, firm, and extra firm. Check out the links for more info on the process and types of tofu in you're interested. While many are familiar with tofu in the form of blocks, tofu also yields some by-products called yuba (tofu skin – which is delicious!) and okara – soy pulp leftover from the tofu making process.
Tofu in Breakfast, Lunch, and Dinner
Alright, so now you know what it is, where it's from, and how it's made, but… what do you do with it? Something that I love about tofu versus other veggie-based proteins is how versatile it is. As it would turn out, the blandness of tofu is actually a wonderful thing because you can do so many things to it. Let's explore tofu for breakfast, lunch, dinner, and dessert. Disclaimer: the recipes below are vegan. If that's not your thing, feel free to use them as inspiration for other dishes that may interest you more. Add cheese, add meat, add eggs, whatever you want. The point of this article is to try and give tofu less of a bum rep and show its versatility. If you would prefer to try and incorporate tofu into your diet using some animal products, that is all good!
A Word About Tofu Prep
Before we talk about how to incorporate tofu into the different meals of the day, in many tofu recipes, you will be told to drain and press the tofu before preparing it. Many tofu blocks come in a square package filled with water. While you will always want to drain the tofu, recipes that call for marinating tofu will often say to press it as well. Basically, this means you should put the tofu on a dish and place some weight on it for 20-30 minutes to drain any excess water from it. I found a pretty good guide about when it is and when it isn't necessary to drain your tofu, so feel free to refer to that if you are experimenting with tofu outside of a recipe.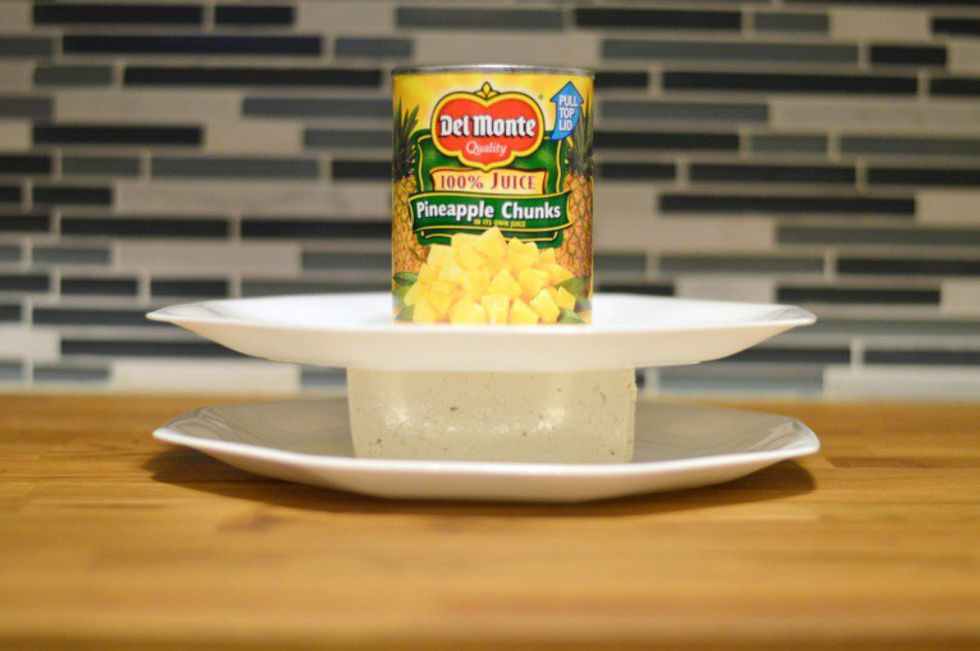 Breakfast
Lunch
Dinner
Dessert
Tofu: Healthy or Not?
I'm hoping I inspired you to give tofu a shot in one of the many forms I listed above. You are probably thinking about how you've heard from your Dr. Oz watching co-workers about how tofu and other soy-based products are actually not good for you. I could honestly dedicate a whole other article (which I plan to) on whether or not tofu and other soy products are healthy or not. I am not a dietitian or anything, but I after reading quite a few articles, I can tell you that tofu has numerous health benefits. Consuming tofu can lower the risk of cardiovascular diseases, breast and prostate cancers, osteoporosis, and liver disease. It also helps to lower cholesterol. Tofu is very low in calories, sodium, sugar and saturated fat while containing 9-10 grams of protein per half cup. While that may not be as much as some animal proteins, considering it is so low in everything else, tofu a pretty no-frills source of plant-based protein. It is also a gluten-free and cholesterol free food.
The downside to tofu? Well, at this point, so many soybeans are genetically modified that some of their nutritional qualities have gone down, but that is the case with so many foods, so I personally do not find this alarming. There is also research out there stating that soy-based foods are bad for men. Soy is put into so many products that if it were truly bad for men, there would be more research about it and many more health problems associated with it. However, soy in excess for men is not a good thing. Men's Health published an article in 2009 about a man who developed "man boobs" and saw a spike in estrogen levels due to his consumption of soy. The issue was that he was drinking about three quarts of soymilk a day which, let's be honest, is not normal. So basically, soy is fine in moderation and if possible, opt to buy organic soy products to get the best nutritional value.
Interested in tofu now? It can usually be found in the produce section of most grocery stores. If you have any questions or comments on any of the recipes listed above, feel free to comment!