Often times when people think of the holiday season, they think of family gatherings, home-cooked meals, baking Christmas goodies, popping fireworks and exchanging presents. Although it may seem like everyone is together for lots of family fun, not everyone will be able to be home for the holidays. There are many service men and women such as military personnel and first responders who will spend their holidays making sacrifices to serve and protect our country and local communities. While enjoying Christmas stories and hot chocolate beside the fireplace, take a minute to think of all the people who have to leave families and are thousands of miles away fighting wars just to make sure everyone is safe. If you happen to run into any of these brave men and women, don't hesitate to say "thank you." Here is a letter to the men and women in uniform who sacrifice their lives daily to show that I am forever grateful for all that you do.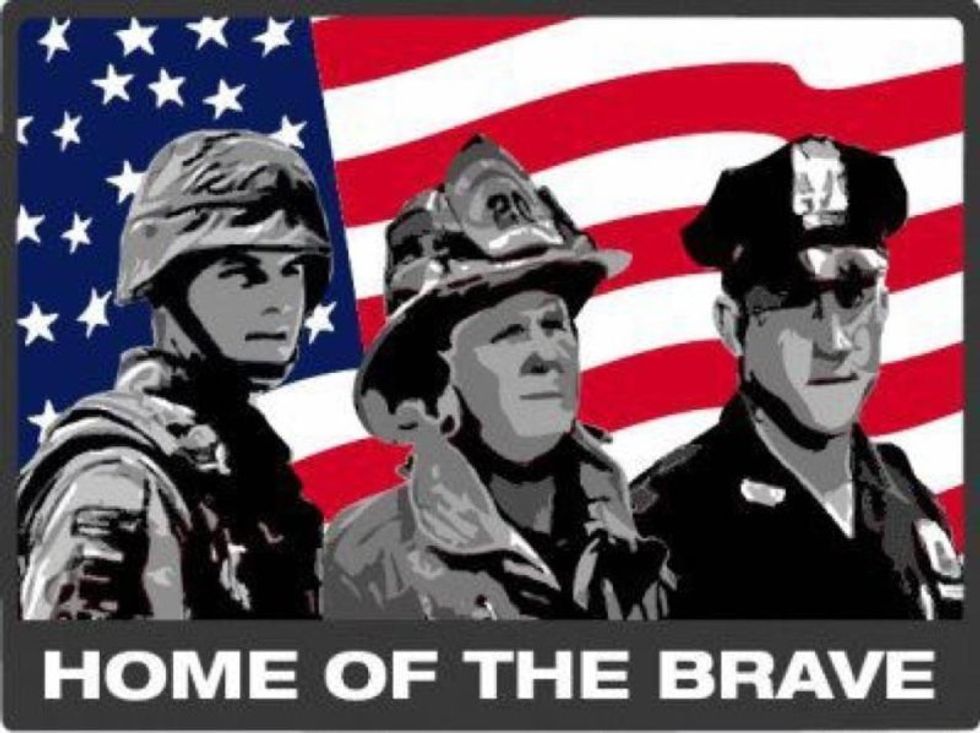 To the men and women in uniform,

THANK YOU! Although these are two words you probably don't often hear and you may sometimes feel like your hard work goes unnoticed, you are very much appreciated. Thank you for continuously making courageous sacrifices to protect and serve our country and communities. As an American citizen, I want you to know that without outstandingly brave people such as yourselves, the world we live in today would be totally different. Everyday when you wake up and walk out the door, you make a commitment to put your life on the line to save others. It takes a special person to risk his or her life everyday for people who you will most likely never meet. Thank you for giving up time with your own family to make sure other families are kept from danger. Thank you for being positive role models and heroes to the younger generation. Thank you for being so selfless. Despite the daily sacrifices made, you ask for nothing in return. All of the hard work and dedication you've given to our country can never be repaid.
Sincerely,
An appreciative American citizen