"Why can't I look like her?"
"I just wanna lose some weight, and then, then I'll be happier."
"God, I'm so fat."
"I bet he doesn't like me because I'm not as skinny as the other girls."
A person's weight is always a touchy subject and it's one of the most common insecurities. In the society that we live in, appearance is what matters the most. Social acceptance is not based on what is actually important about a person. It's all about the looks -- how they dress, what their body looks like, if their body is proportional, if their eyebrows are on fleek, or if they have some extra weight.
People will do the craziest things just to lose a couple pounds -- from going on a diet, to working out 24/7, or to something more severe like developing an eating disorder. It might sound extreme, but eating disorders are more common than you would think. Four out of ten people have had an eating disorder or know someone who has. The results of an eating disorder are serious. They can include kidney failure, osteoporosis, muscle loss, and pancreatitis -- not to mention the mental side effects.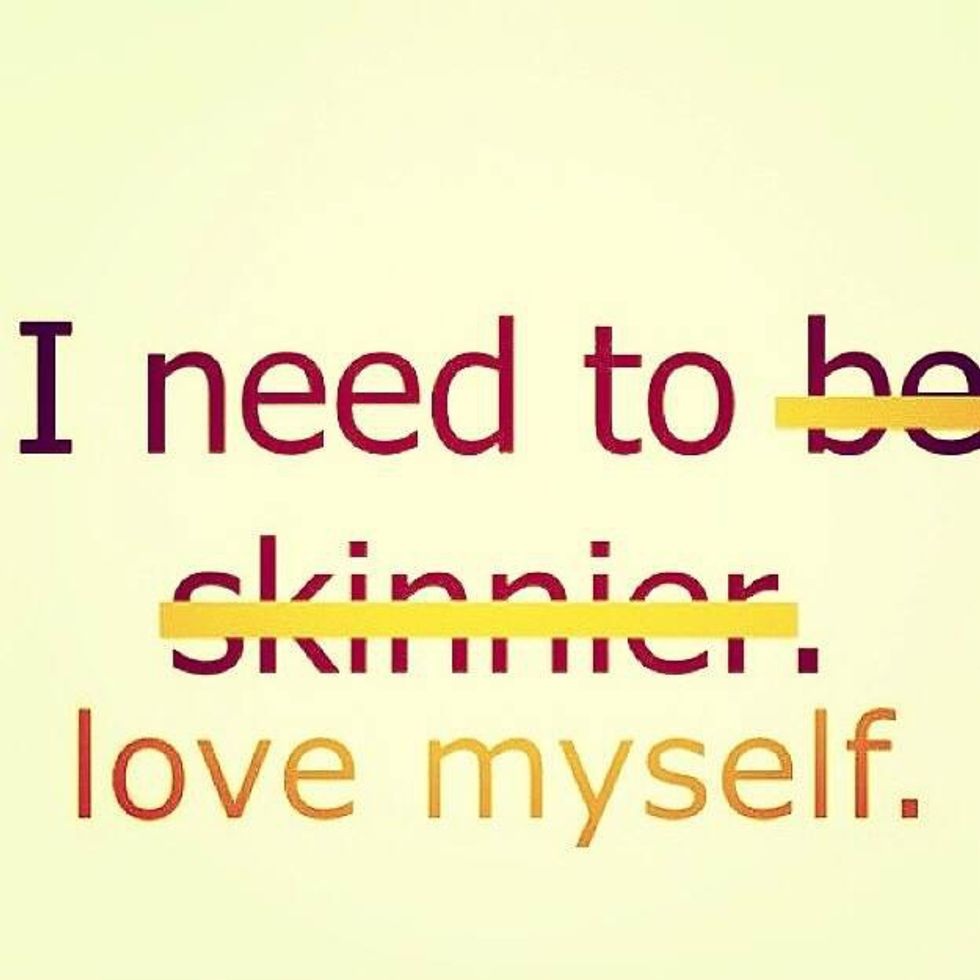 I constantly hear girls saying they think they're fat and they just want to lose weight so they can feel better about themselves or get a guy to like them. It sucks how that is what our society has come to. People base so much off of our appearances and it's just not fair. Your worth is not defined by the way your body is shaped or the number on the scale.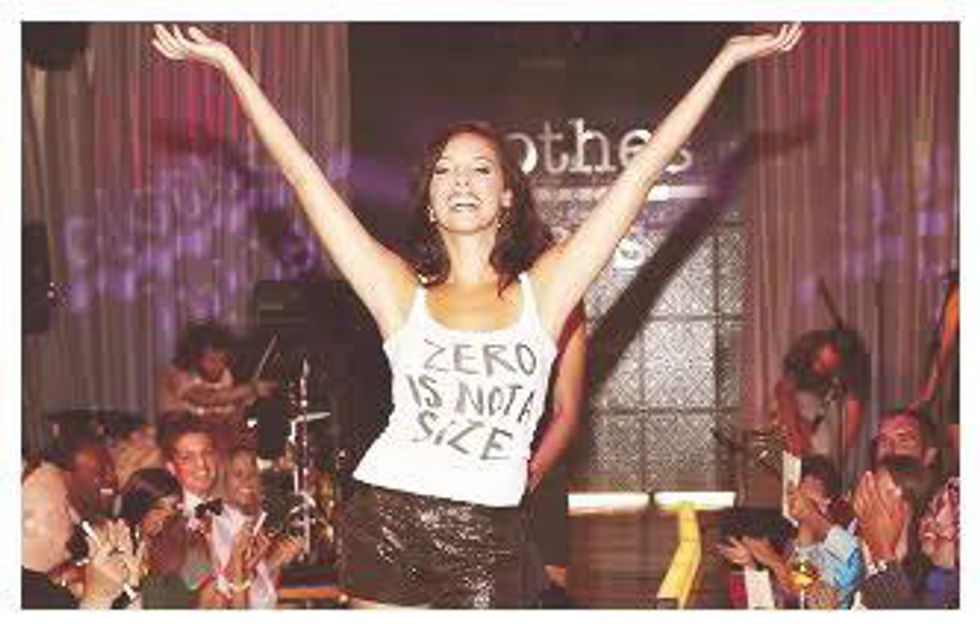 My advice to anyone who wants to lose weight or change their physical appearance, please don't let it get that far. Please do it in a healthy way. For some people, losing weight is as easy as changing their diet, but for others it's the hardest thing in the world. I've heard girls say they're going to start skipping meals and stop eating so they can lose weight. That's not good. Girls nowadays grow up thinking that unless they look like a supermodel, that they aren't beautiful and that they will never be happy. We should not be teaching young people this, this is how problems like eating disorders and self-esteem issues start.
[rebelmouse-proxy-image https://media.rbl.ms/image?u=%2Ffiles%2F2016%2F04%2F29%2F635974946192957046844338915_Brooke-brooke-davis-31120017-500-353.gif&ho=https%3A%2F%2Faz616578.vo.msecnd.net&s=46&h=3ed8321f45b1e1dbaa2f972aad31be72270ac40269d31ebbc9538d508ddc8205&size=980x&c=1738342706 crop_info="%7B%22image%22%3A%20%22https%3A//media.rbl.ms/image%3Fu%3D%252Ffiles%252F2016%252F04%252F29%252F635974946192957046844338915_Brooke-brooke-davis-31120017-500-353.gif%26ho%3Dhttps%253A%252F%252Faz616578.vo.msecnd.net%26s%3D46%26h%3D3ed8321f45b1e1dbaa2f972aad31be72270ac40269d31ebbc9538d508ddc8205%26size%3D980x%26c%3D1738342706%22%7D" expand=1]
Not only does that hurt your physical health, but it hurts your mental health as well. Even years after recovering from an eating disorder, the mental effects can still be present. You'll still find yourself being conscious about what you're putting in your body. You'll not want to eat in front of others, you would rather not eat at all rather than have others see you eating. You will avoid talking about weight or physical appearance like the plague. Scales will be your best friend and your worst enemy. You will constantly be afraid of relapsing.
To anyone who is currently be struggling with an eating disorder, or think that someone you love is, please visit the National Eating Disorder Association. Recovery is hard, but it is worth it. You are worth it. You are beautiful.