I was really struggling to think of a topic to write about. I decided to look at some of the things I had written earlier and was really surprised at the amount of things I had to tell the world, I guess this is a part of adulting :p
Here are some of the poems I found really worth sharing!
For when you are tired of the word "success"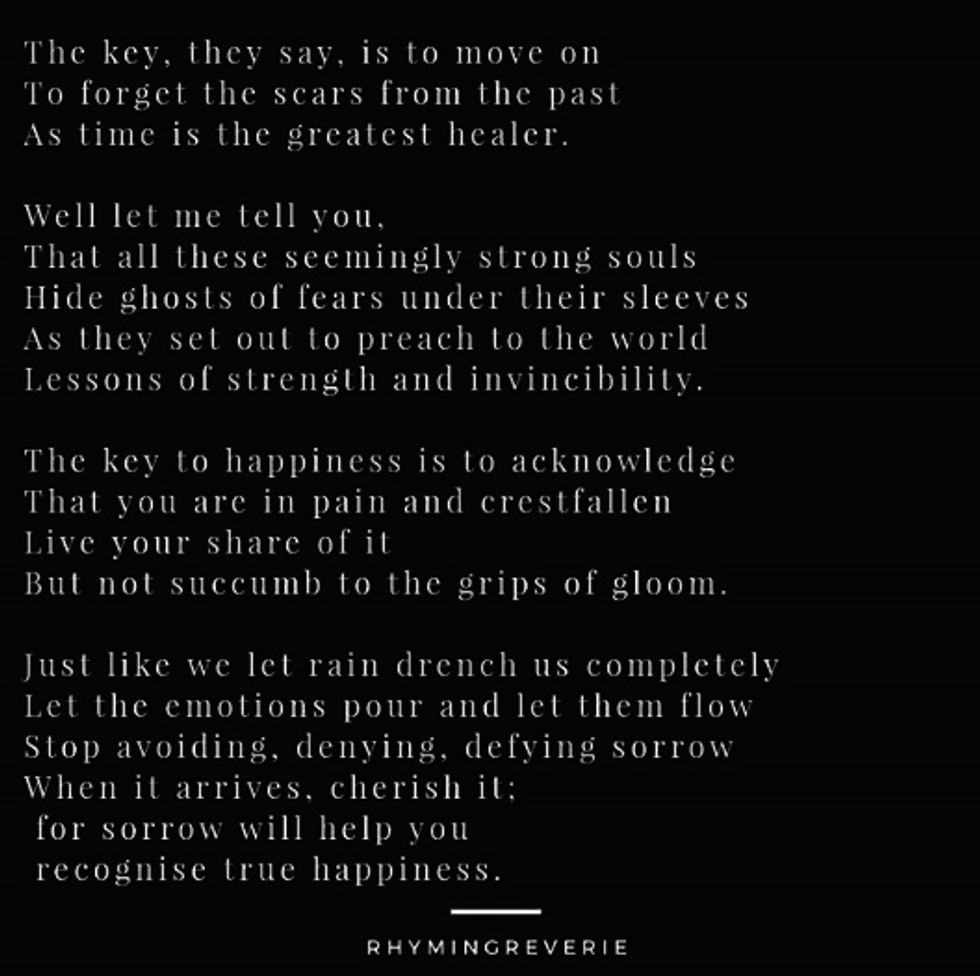 The complete poem is on the link below
https://www.instagram.com/p/BoNMEzVhIR8/?utm_source=ig_web_copy_link
For when the girl power in you rises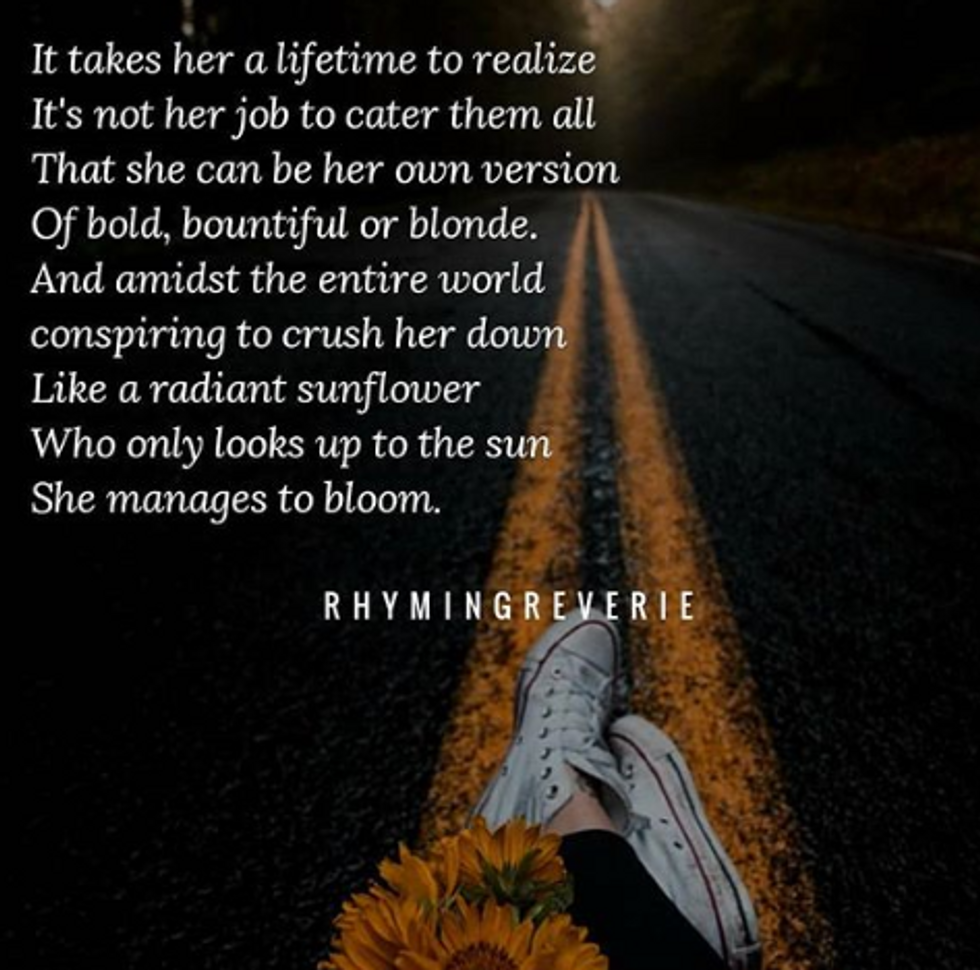 Well she is born with the power to generate(That is, if at all they let her live)And as she grows She tames strength and gossamer On two arms of her same being.
For when you feel low and need to talk about your mental health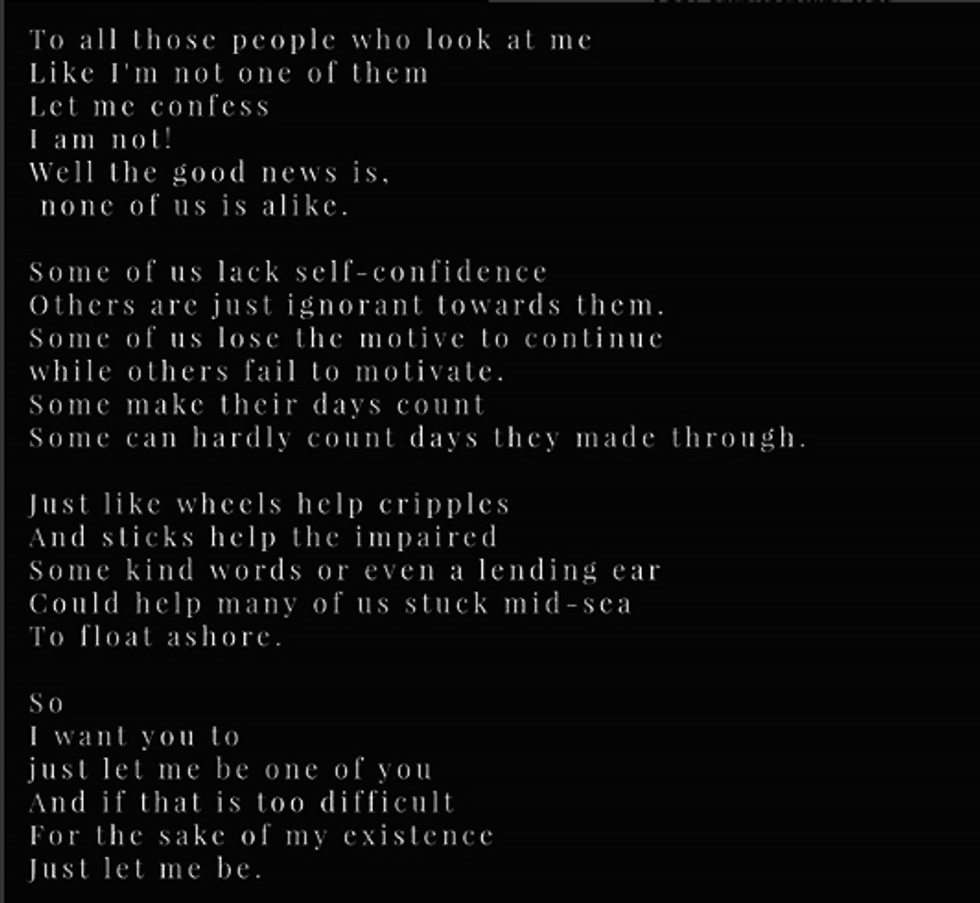 For when you give in to peer pressure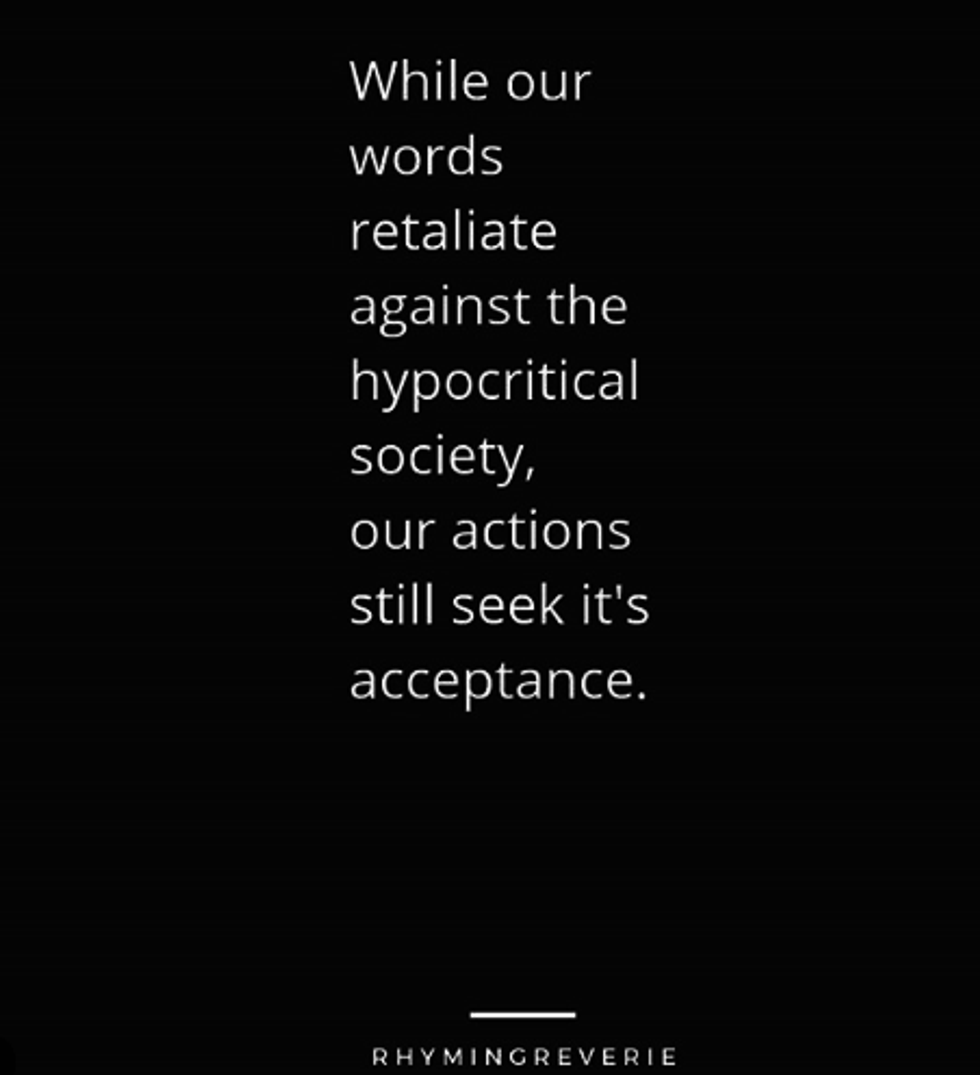 For when adulting starts to suck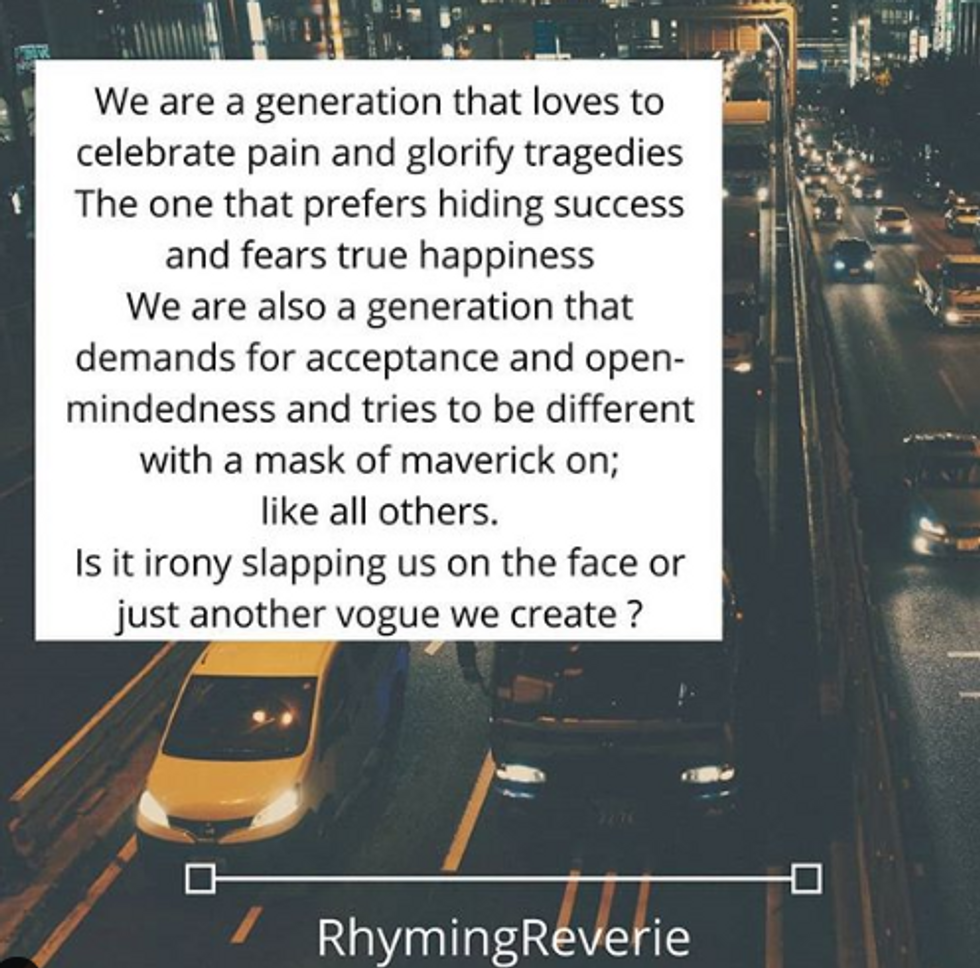 For when in a lighter mood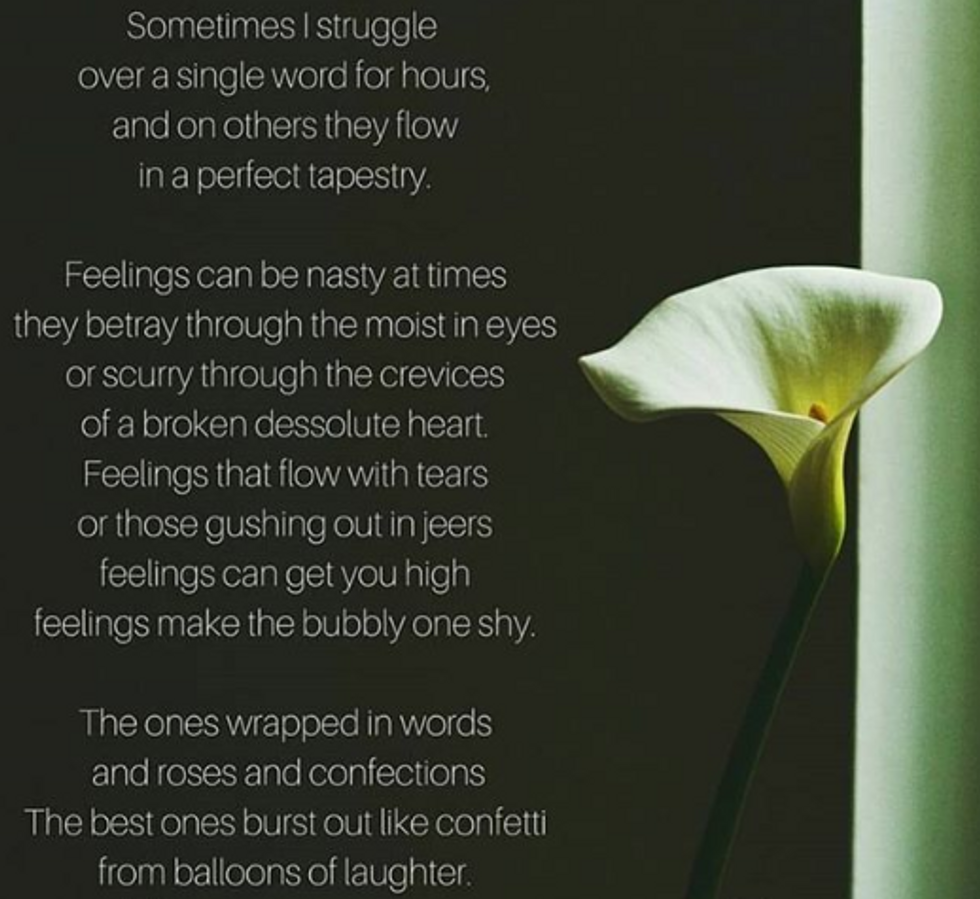 I like to call this one "A writer's dilemma"