As Christians, self-improvement, and self-awareness are very important things to really learn how strong your relationship with Christ is. We experience many different changes in our lives so frequently that it is hard to take a look and examine what your relationship with Him needs.
You get a promotion or have a child. Or maybe you have someone close to you pass away. The point is that we have many different factors in our lives that you may not be able to control. It seems overwhelming to think of everything you are responsible for. However, if you take time to sit down and look at your heart and its condition you will be able to take steps to prevent certain stresses from taking place.
The examination of the heart is maybe one of the most terrifying things you can do if you are honest with yourself. There are many different factors that go into it and sometimes you refuse to be truthful with someone or with God about where your heart is at. This can develop a pattern of growing further from Him in what you do. Three different types of hearts prove to be destructive and damaging; The Hardened Heart, The Rocky Heart, and The Thorny Heart.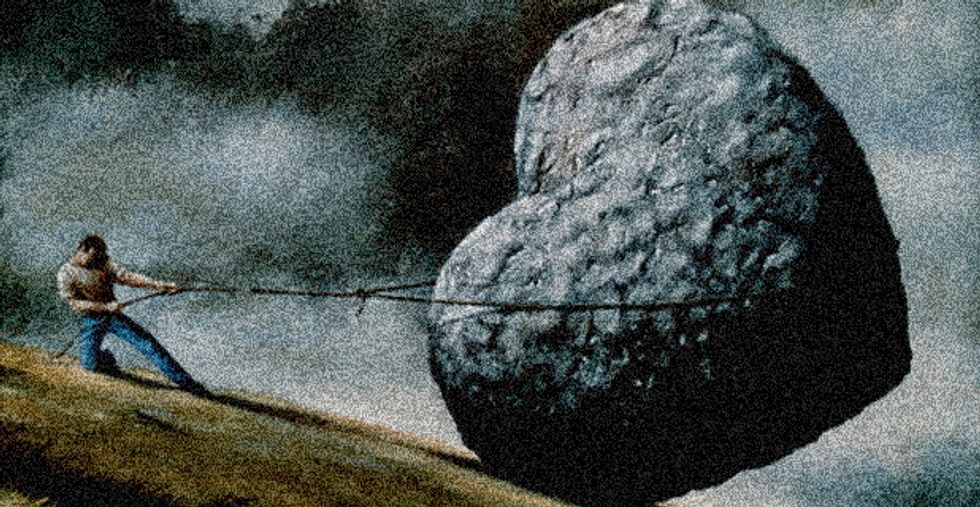 The Hardened Heart
The Hardened or Arrogant Heart is probably the least complex of these destructive hearts. A hardened heart is one that purposefully chooses to put other things before their relationship with Christ.
As a Christian walking through a culture and world that beats you down, it is sometimes hard not to become hardened to it all. This may be the saddest truth about a hardened heart, but not only does this heart shut out God but it shuts out other people in their lives.
This is particularly a concern in your walk with Christ because this means that the Devil is seeking to devour all of the spiritually experiences and growth in your life.
"Be self-controlled and alert. Your enemy the devil prowls around like a roaring lion looking for someone to devour." - 1 Peter 5:8
So, the hardened heart is one that the Devil can best pray upon. This could be due to the anger or numbness that often is associated with a hard heart. The Devil seeks to devour you because he wishes to extinguish your ability to share the Gospel. This is easier to do if you are already hardened to relationships with other people.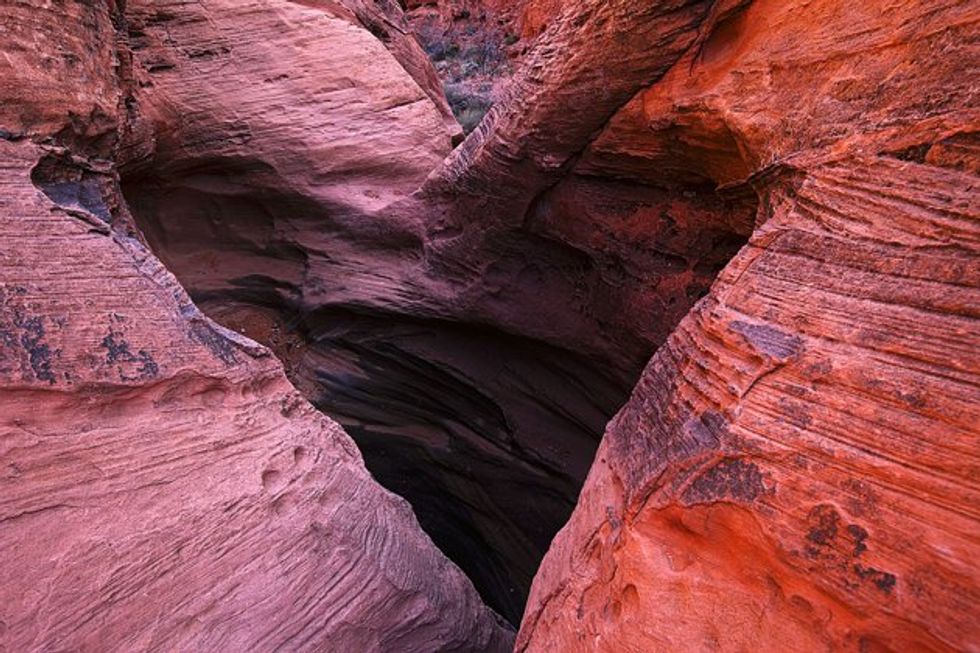 The Rocky Heart
The Rocky or Misunderstanding Heart is a heart that knows the truth and their relationship flourishes in certain aspects but is never able to take root. Just like any plant, if the plant is planted on rocky soil the plant may grow for a time but the sustainability of the seed is not effective. This is where many people within a church setting find themselves.
Another truth about this kind of heart is that often times it is shallow and wants the blessings the Lord can give them but they refuse to sacrifice anything in their life to get them. In all reality God asks us for all of ourselves, not just the parts we are willing to sacrifice.
"The Jesus said to his disciples, "If anyone would come after me, he must deny himself and take up his cross and follow me. For whoever wants to save his life will lose it, but whoever loses his life for me will find it. What good will it be for a man if he gains the whole world, yet forfeits his soul? Or what can a man give in exchange for his soul?" " -Matthew 16: 24-26
.
The rocky heart is a bit more complex in the way we need to heal it. However, just like in the verse we need to daily pick up our cross and follow Him. This means that we need to let go of the things that are keeping us from holding the cross and having Christ be the lead in our lives.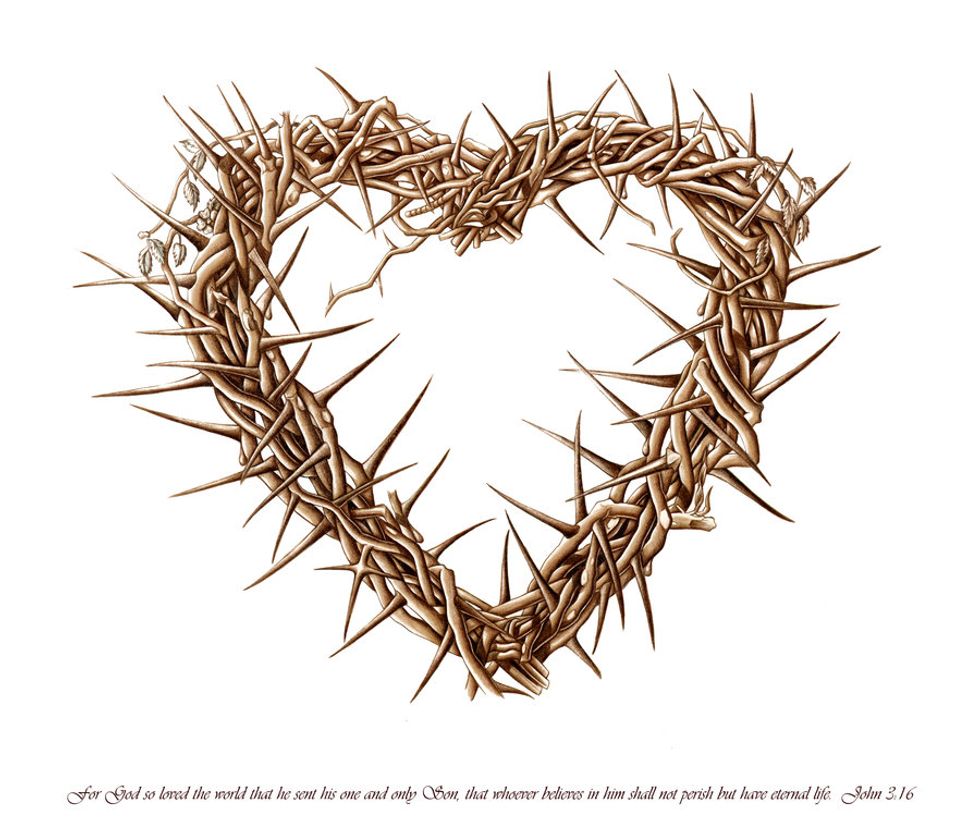 The Thorny Heart
The Thorny or Fleeting Heart is maybe the hardest for us to talk about. We do not want to admit that we have a thorny heart because of the painful truth of what that means. The ultimate cause of having a thorny heart is business.
In and of itself a thorny heart is not full of bad thoughts or actions but rather is just full of distractions that take us away from our relationship with Jesus. Everyone gets asked the question, "How are you?" and how many times do we answer with busy? More times than not this is a common response people give to how they are doing.
What worries your heart is often times what keeps you the busiest. Whether it is money, your job, friendships, or health we all struggle to not be busy and worry about things that we end up having no control over in the end. The biggest problem with a thorny heart is that it leads to a distracted life which then leads to not producing spiritual fruit.
Fighting and healing a thorny heart can be very difficult but it is the best feeling when you can remove the thorns and distractions you may have to focus on your relationship with Christ and His will for you.
"You must ruthlessly eliminate hurry from your life." - Dallas Willard
This quote from Dallas Willard talks about what we as Christians need to do. We need to self examine and move forward minus the distractions that pull us away from our relationship with Christ and our community of fellow believers.
How to move forward?
In examining the three different destructive and damaging hearts that we are prone to fall into, we have hope in Christ. We can begin to understand where we are at better with prayer and petition and seeking help. Although we all know that we can't control some things in our lives, our heart is always something that we can control. That should give you a level of comfort moving forward in your life.
And when your heart is right with God then His plans and will for your life will become evident. And though this may not eliminate the worries and hardships in life you will have a close and intimate relationship with the person who created you and someone who is always after what is best for you.
"Therefore, brothers, we have an obligation- but it is not to the sinful nature, to live according to it. For if you live according to sinful nature, you will die; but if by the Spirit you put to death the misdeeds of the body, you will live, because those who are led by the Spirit of God are sons of God." - Romans 8:12-14