1. Dunkin Donuts has it's own perfume line...
OK, maybe not literally. But the smell of stale donuts and burnt coffee becomes a perfume that you don't voluntarily spray on.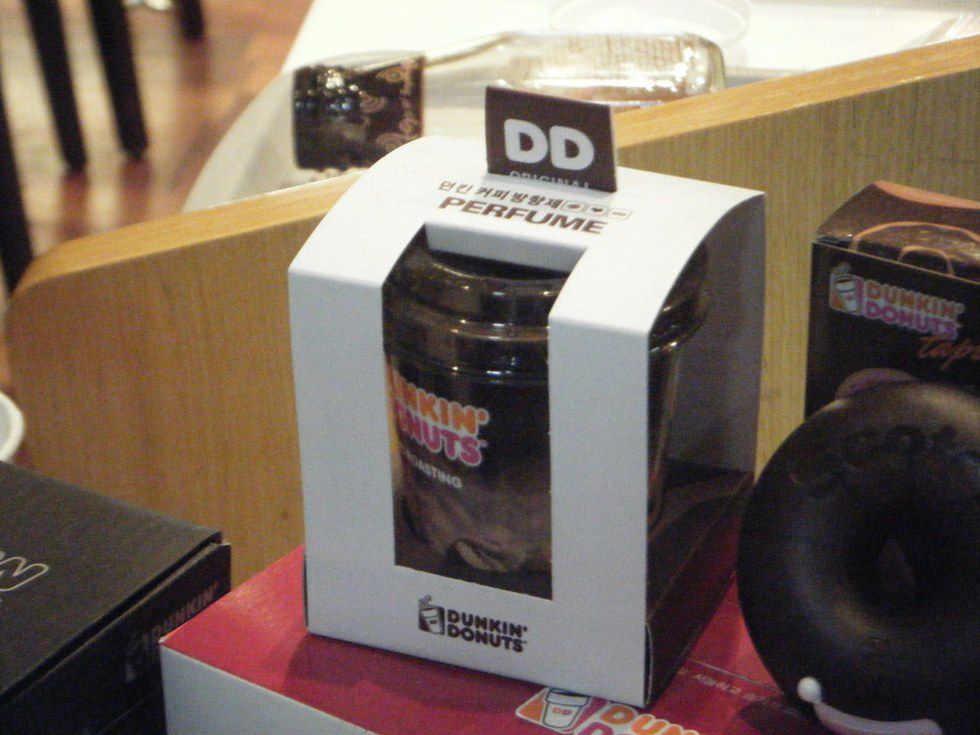 Oh look, someone decided to make it a perfume. *rolls eyes*
2. Showers after work are a must...
If you have somewhere to go after work, you NEED to take a shower to rid yourself of the above smells.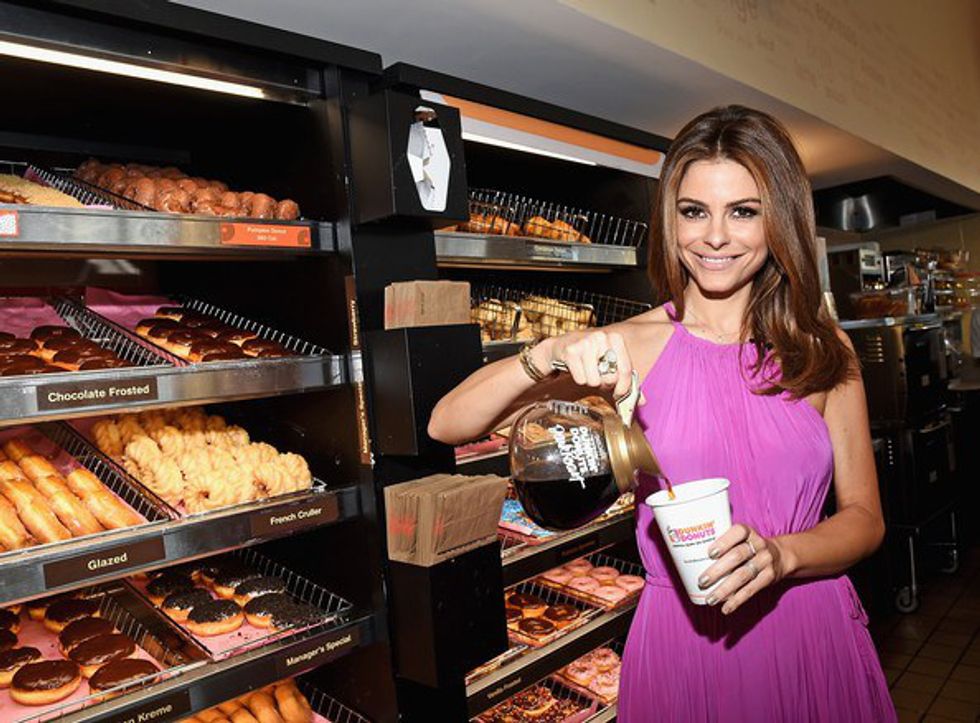 Because you can't go to work a morning shift and leave looking this fabulous.
3. Non-Slip Shoes...
From rain or snow to ice melting on the floor to dropping a cup of coffee and it exploding all over the place to the new crew member not squeezing enough water out of the mop, those non-slip restaurant shoes are totally worth whatever you have to spend on them and can be a lifesaver.
4. Work Jeans vs. Nice Jeans...
And yes there's a difference. Like for instance, if you keep your marker in your back pocket like I do, then you end up with either a blob of ink on your jeans that you can never get rid of or it leaks through your jeans. Thus, giving you a rainbow butt.
5. Supply and Demand...
I'm not talking about coffee or donuts here. Markers are always in demand by every crew member. First of all you have to mark the cup with whatever is in it, but also you need to be able to write notes to brighten up your regular customers' day.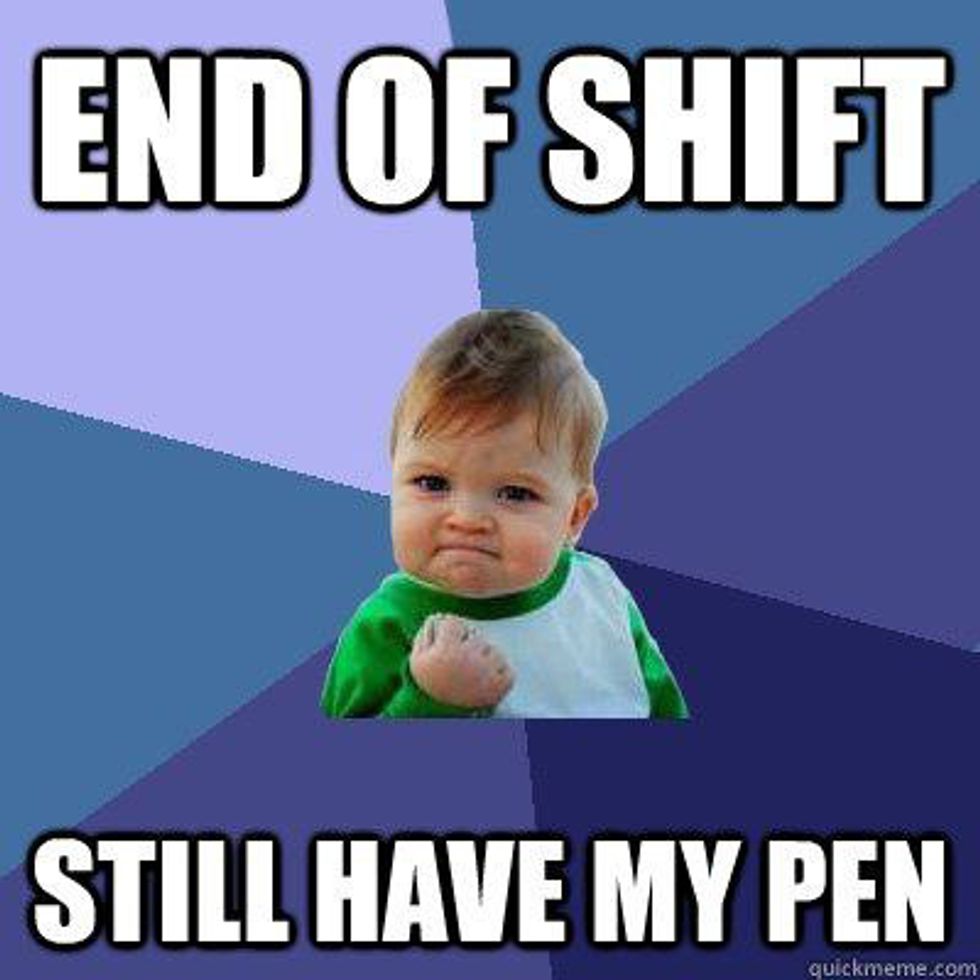 6. The Regs...
The regulars can be the sweetest to the meanest people in the world, it all depends on long you've been working at "their" Dunkin. We tend to spoil them maybe a little too much, sometimes without even realizing it. It all starts from the second they walk in the door and you belt out "Good Morning so-and-so" and then when they walk up to the counter their coffee is waiting ever so patiently for them. After a while of just walking in and not having to place their order, they tend to forget that they even need to do that. So when it comes time to a new trainee being on the floor, they get a little baffled. As nice as it is to see a new smile, let's be honest, all they really care about is getting their coffee. So learn what they order, and learn it quick, there might be a quiz on it later. (Not really but it would be funny if there was.)
Once you gain the love and attention of your own regulars, they accept you like friends, sometimes even family. If you're nice all year maybe they'll even give you a present at Christmas like Santa. Or you could get lucky and receive holiday socks to wear for every holiday you spend working at Dunks. Not everyone will understand the relationship you have with your regulars though.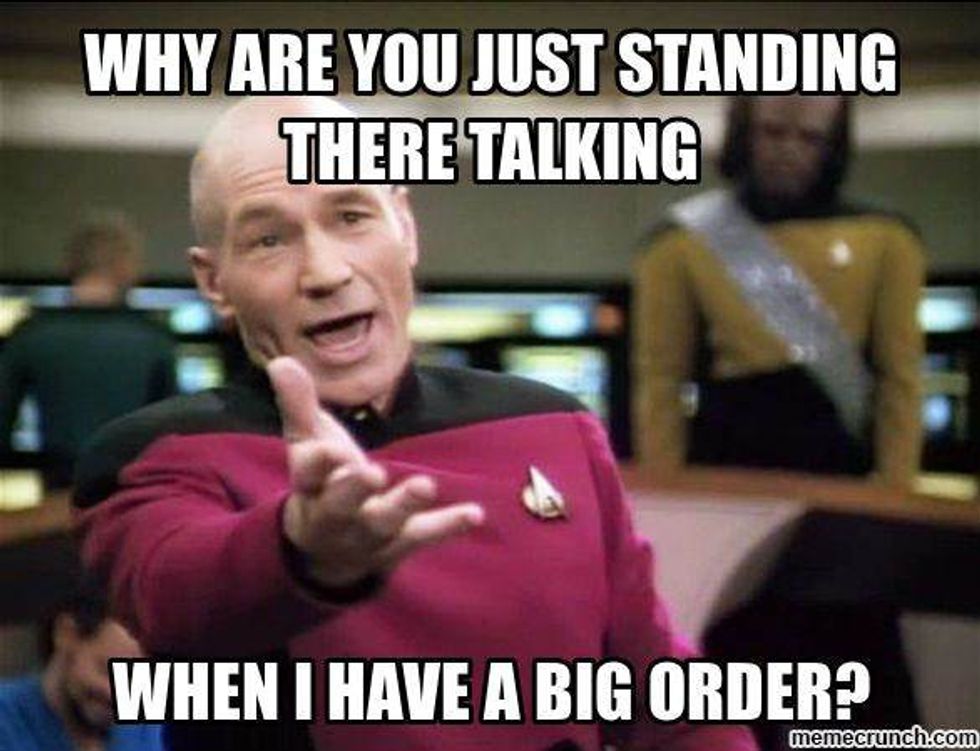 7. Donut Day is actually a Nightmare...
No Dunkin employee, I repeat NO DUNKIN EMPLOYEE enjoys Donut Day. It's probably one of the days that we dread most. Personally, I would much rather work Thanksgiving and Christmas Eve over Donut Day. Cool, you get a free donut, but have you ever really realized that the donuts suck? (Or maybe the bakery my store's donuts came from was just terrible.)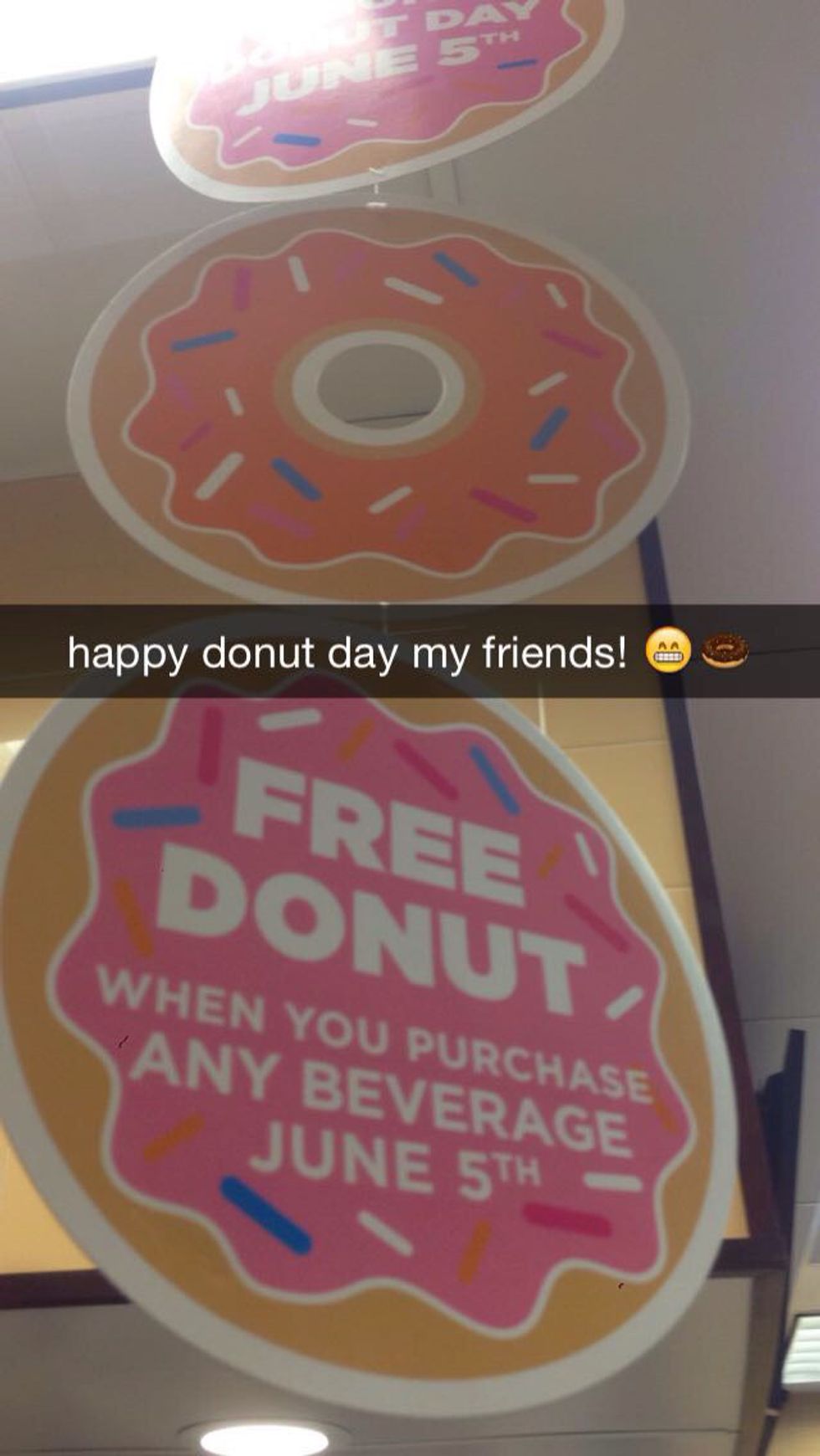 8. Tips...
Need I say more? If you're lucky enough to work at a Dunkin that you get to claim tips you'll know that sometimes the tips can make all the difference in the world. (Shout out to all those twenty-something year olds to that have literally paid in all change to put gas in your car in order to get to class for the night.)
Those tips around the Holidays are like on a-whole-nother level. Especially when you score by having to split a couple hundreds at the end of your shift. Sixty something dollars later, you can go out and finish your Christmas shopping. lol.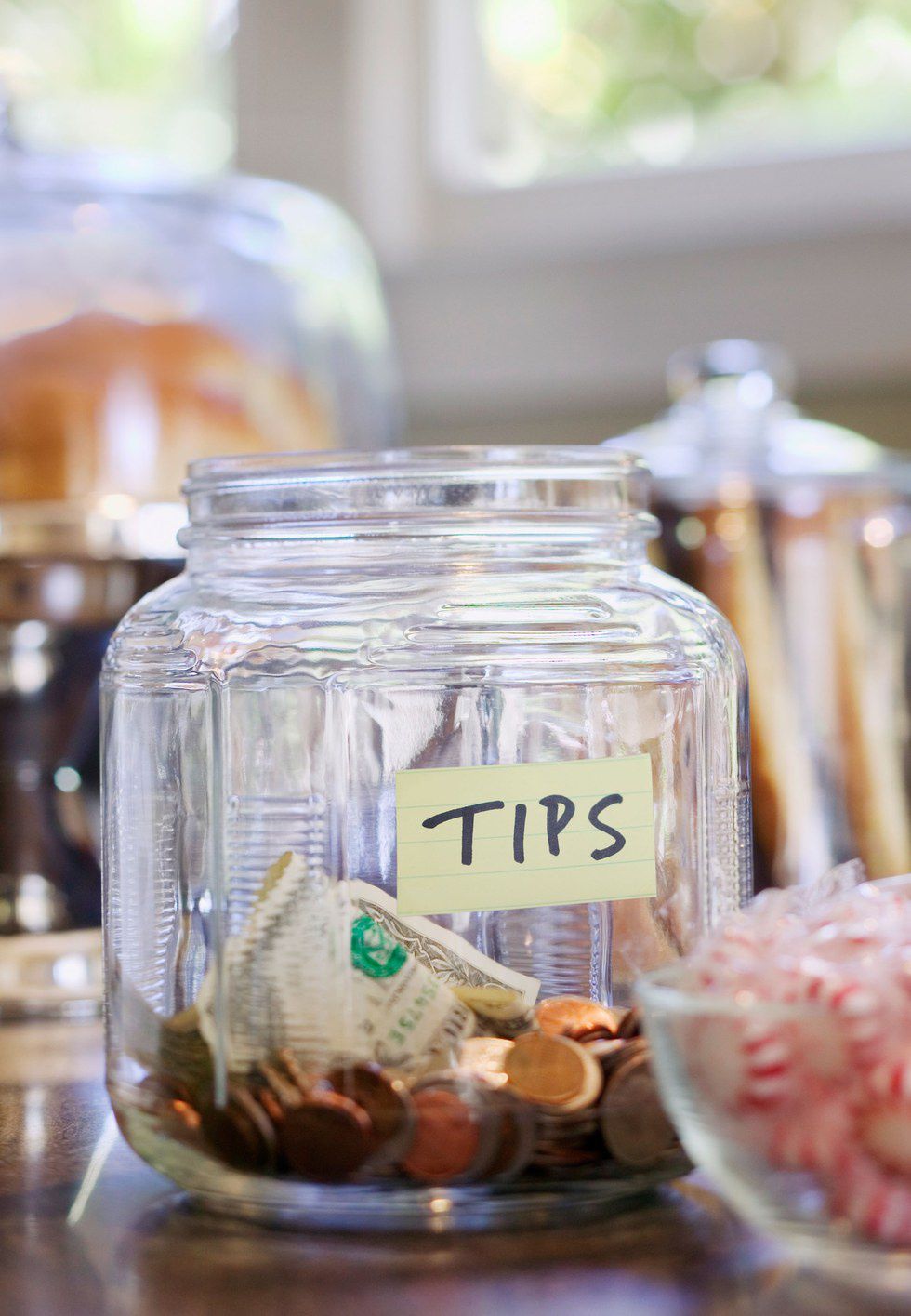 9. Coworkers = Family...
Think about it, you're spending so much time with your coworkers. You're gonna fight, you're gonna bicker, you're gonna make up and get the f***k over it. You end up sharing your success story about that paper you stayed up all mighty writing with them or how your group members in that Sociology class sucked this week. They're there for you during your highs and lows and support you when you take the summer off to pursue a nanny gig in another state.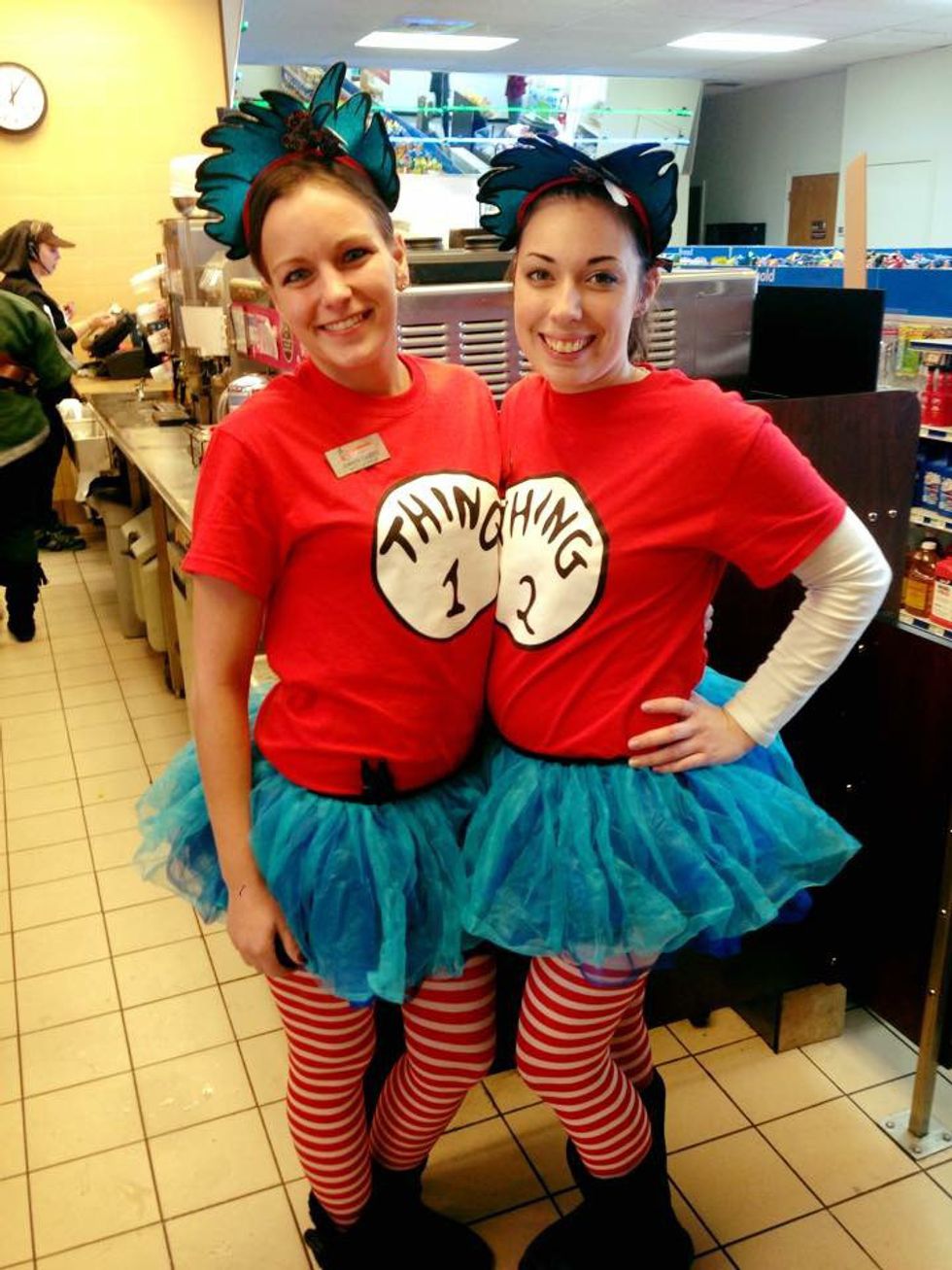 10. It's a lifestyle...
Dunkin is more than just a job. It turns into your life, you're ENTIRE life. You find yourself going to another Dunkin, judging them or wishing your Dunkin had more space for your creativity decor ideas. You find yourself relating things to life at Dunkin. If you work the early a.m. shift, sleeping in turns into waking up at 6:30 am on your days off. You go in on your days off to get coffee from your "fam" because you gotta represent the home team. And you can't ever forget about what's gonna work... TEAM WORK!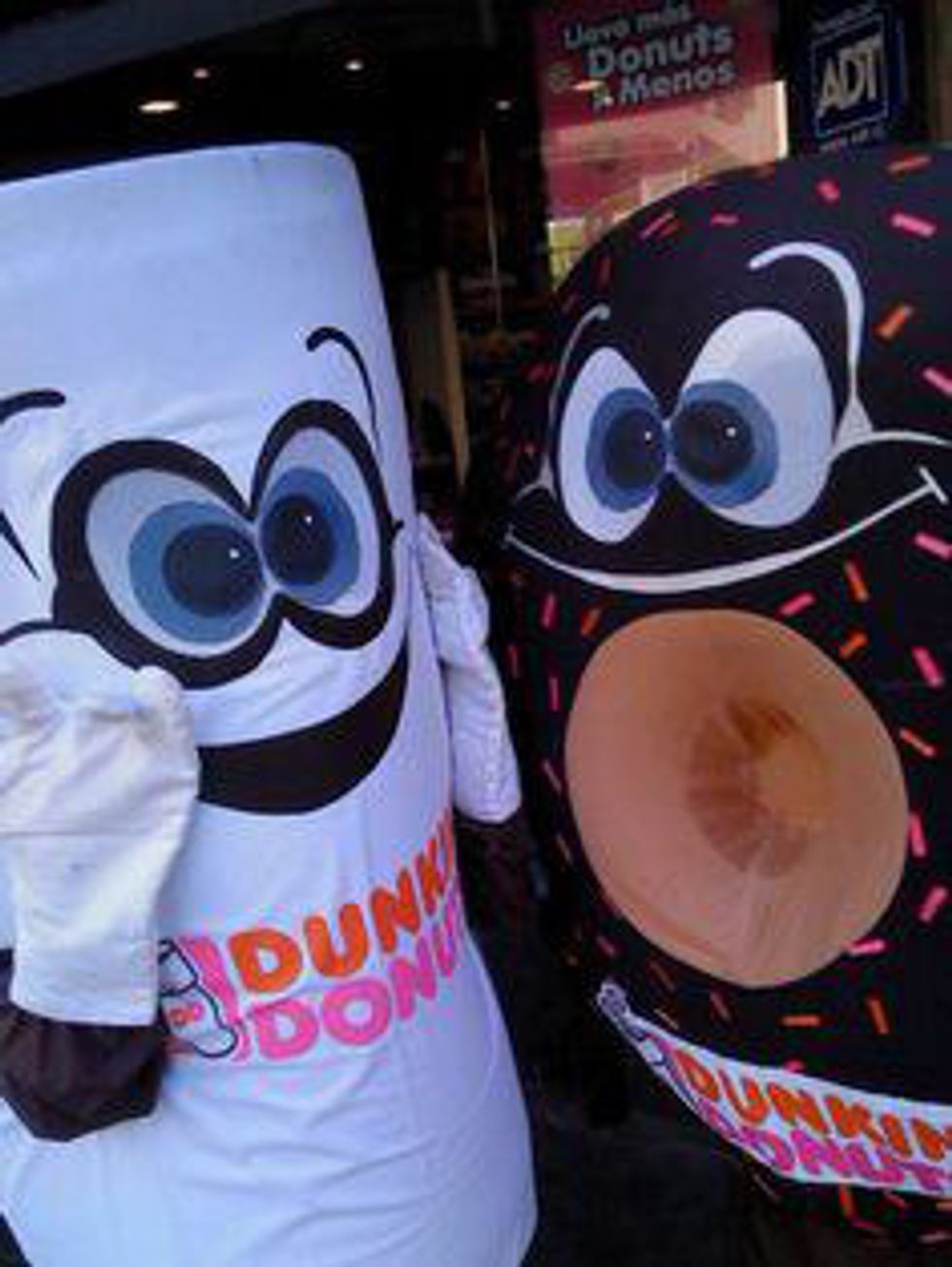 Leaving is going to be the hardest part. You've been great dunks, but it's time I start working on that career I've been studying and spending so much money for.