Ask anyone who's ever played a sport, "what did you learn from it?" They may include some intricacies pertaining to their sport alone, but more likely will shower you with life lessons which transcend the game itself-- kayaking is no different. The thing is, when it comes to baseball, football, etc. these lessons mean a difference in the win column. On the river, it can mean the difference between life and death.
1. Be humble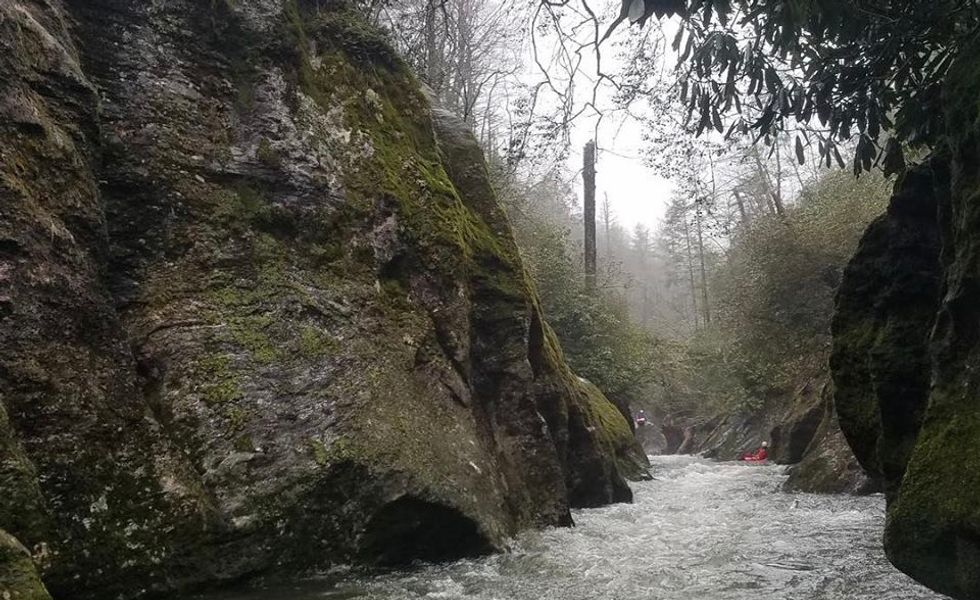 Swanny Evans
Whitewater will humble you, period. After a handful of successful kayaking trips, it's easy to become overly confident and take on a river that may be beyond one's ability given their skills and level of experience-- results can range from embarrassing to downright horrifying (I've been there), and may even bring about serious injury or death in the worst of cases. Particularly in today's social media climate, when it's impossible to log on to Instagram, facebook, youtube, etc. without seeing pictures or video of someone better than you (and I think this holds true beyond kayaking or sport in general), the urge to keep "charging" and constantly run bigger and badder whitewater is stronger than ever. Naturally, this all too frequently manifests in people learning modesty the hard way. Any kayaker will attest to this: just when you start to think you're better than someone, the river will bring you back down to earth, and it doesn't take class 5. Whitewater kayaking has an incredibly impactful way of humbling you-- a way that other sports just can't.
2. Learn from your failures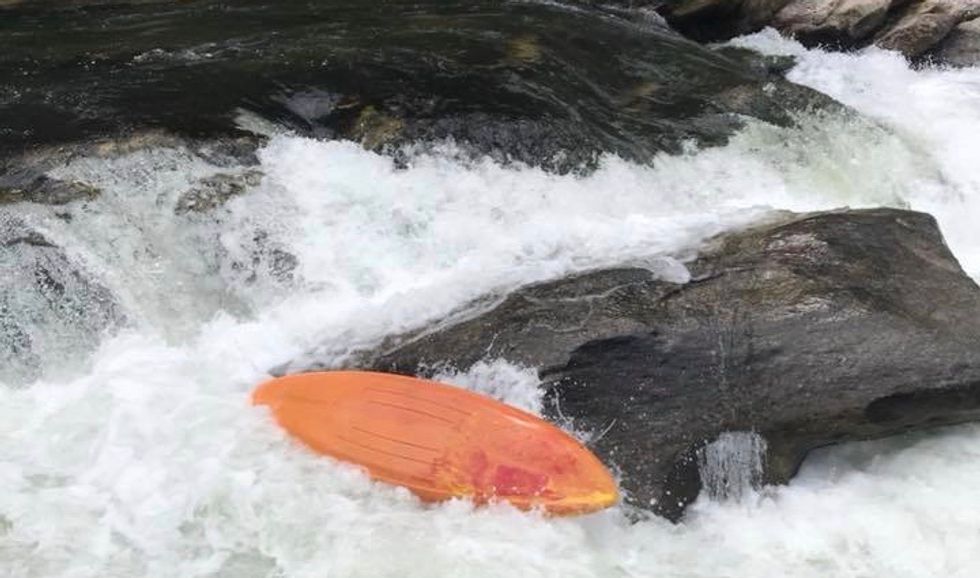 Larry Meisner
You often hear people say "trust the process", or "the path to success isn't a straight line", and I've learned that lesson a number of times throughout my experiences in whitewater kayaking. The element of said path to success that I find most vital (and ironically, most undervalued) is one's ability to grow from their failures. Failure on the river comes in all shapes and sizes. Missing a roll and swimming, messing up that trick you were trying to throw, blowing by an eddy, or even simply forgetting a piece of equipment-- these are all failures that I and many boaters out there have experienced, and we will likely continue to do so. Whether it's frustrating, laughable, dangerous, or whatever the case may be, it's important that even your most negligible screw-ups are taken in stride and used to your advantage. It's all a part of the process.
3. Be honest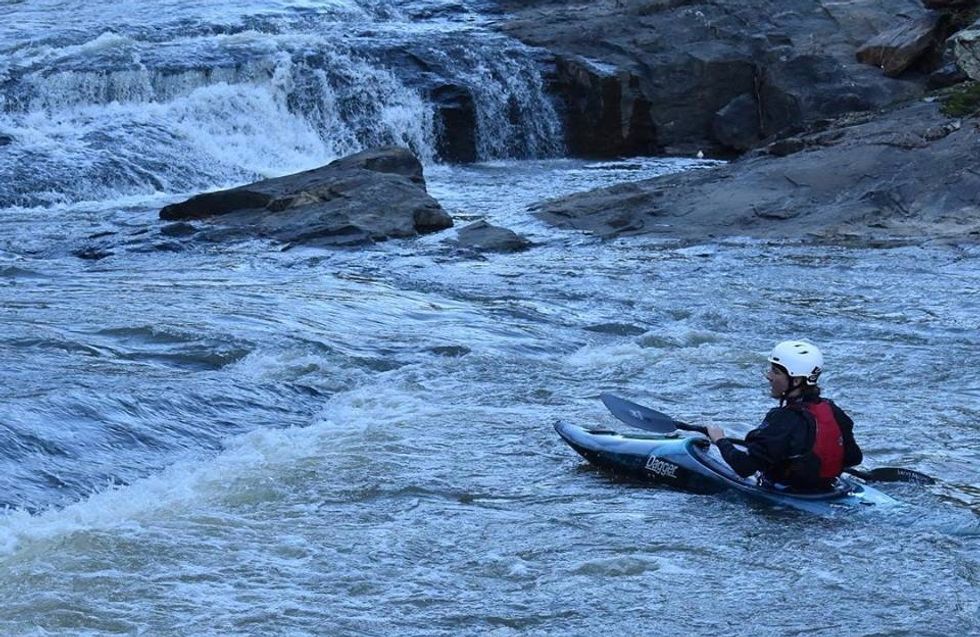 Jack Frostad
Honesty can save your life. I've been in a few less than ideal situations on the river, but one really haunts me. Deep down, I knew I probably wasn't cut out for the river that day; however, I didn't tell my friends that. More importantly, I didn't tell myself that. I told myself I was good for this difficult section at high water, but I was scared. Not just a little scared, either-- that's natural. I was scared for my life. My decision not to take a step back and really be honest with myself and my crew had consequences. That day, the river pushed me around. I flipped a handful of times, and barely rolled back up in some places where a swim could've had dire repercussions. I put myself and those around me in a dangerous position, all because I wasn't honest with myself from the start. Fortunately, lessons like these don't always come in such dramatic fashion, but they sure do stay with you and exhibit themselves in sport and beyond.
4. Appreciate those around you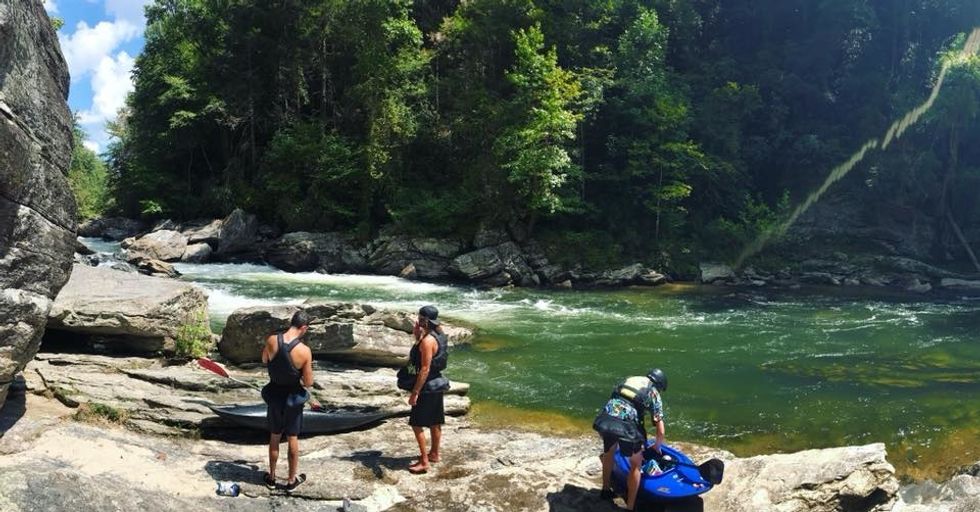 Larry Meisner
Possibly my favorite thing about whitewater kayaking is the community. Some of my best friends have been made on the river, and the reason is simple. When you paddle with someone, you're putting your safety in their hands just as they're putting their safety in yours. Of course, ability matters and it is ultimately your own job to use sound judgment in order to maintain your safety on the river; with that being said, water is an unpredictable force. Rescue scenarios may not always seem likely, but they happen, and often when you'd least expect them. There's a level of trust, appreciation, and teamwork necessary for a successful day on the river, and when you experience these things in such an intense way, it's only natural that the ability and willingness to express them in your everyday relationships increases exponentially.
5. Have fun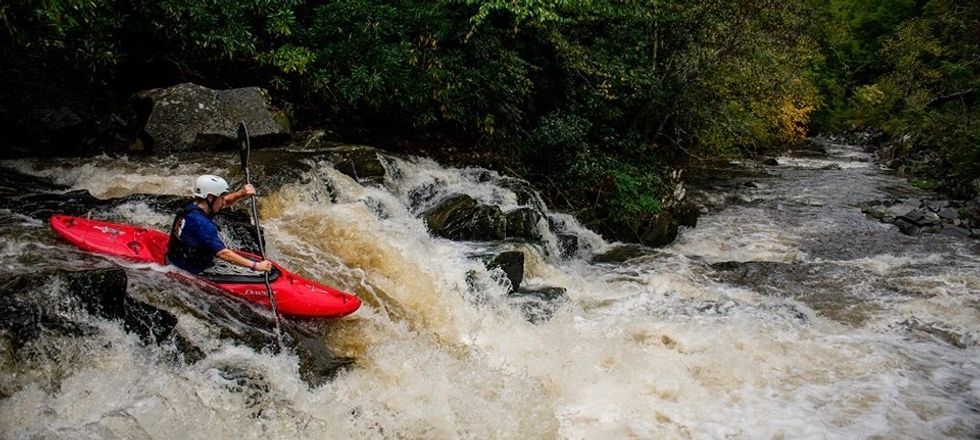 Kayaking is a lot like life, but more intense. You'll win some, you'll lose some, you'll get scared, you'll get excited, you'll be surprised, you'll be amazed, you'll get frustrated, you'll be awe-struck. Why is it that we do the things we do? In 99% of the instances I can think of, humans' underlying motivation for doing just about anything is to have fun. Why do students spend hours in the library studying for tests? So they can get an education, acquire a job, and make money so that they can have fun. Why do we strap ourselves into small plastic boats and paddle ourselves down rapids, waterfalls and the like? If you're doing it for the right reasons, it's because you're having fun. I was kayaking in North Georgia with a group of friends not too long ago, and one of them said something that has stuck with me ever since-- "Even if you swim, you're swimming in a beautiful river in a beautiful place. I do that for fun when I'm not kayaking". While there's certainly rivers where swimming could mean big consequences and this thought process may need to be "adapted" per se, there's no doubt in my mind he has a blast each and every time he gets in his boat, and there's something to be said for that.