On Saturday, January 21, 2017, women from all over the world raised their voice. The main Women's March was held in the nation's capital, Washington, DC, with many other sister marches all across the country from Atlanta to Los Angeles, and they even expanded around the globe. Over 5 million women marched for many reasons, which included the disapproval of the new administration under Donald Trump, whose inauguration as President of the United States took place the day before in Washington on January 20, 2017. But the women across the world fought back not only because of their disapproval of Trump in the White House but because of his derogatory campaign and debate promises, many women as well as the men marching with them, fear of being stripped of their rights as human beings.
---
What we fought for was the following:
1. Reproductive Rights
When Trump stated that he was planning on repealing the Affordable Care Act, better known as Obamacare, as well as defunding Planned Parenthood, many women feared that reproductive rights would be heavily affected by the pro-life Republican majority. This includes a women's right to free/low-cost birth control as well as the ability to have an abortion under the Roe v. Wade Supreme Court decision (1973). Before Trump's inauguration day, many women under the Affordable Care Act sought to have the intrauterine device (IUD) inserted. The reason for this was because, with the ACA, birth control is free for most patients, as well as the IUD being known to be the most effective and long-lasting (3 to 10 years, depending on the brand) reversible method of birth control to date.
2. LGBTQ+ Rights
Donald Trump has stated that he proposes to sign a bill called the First Amendment Defense Act (FADA), which allows businesses to deny employment or service to people solely because of their sexual orientation. He and Vice President Mike Pence have also spoken in support of North Carolina's HB2 bill, which forces its residents to enter public restrooms that correspond with their assigned gender at birth. He has also stated that he would be appointing new Supreme Court justices that oppose marriage equality and would be in favor of overturning the 2015 Supreme Court ruling that same-sex marriage would be legal in all 50 states.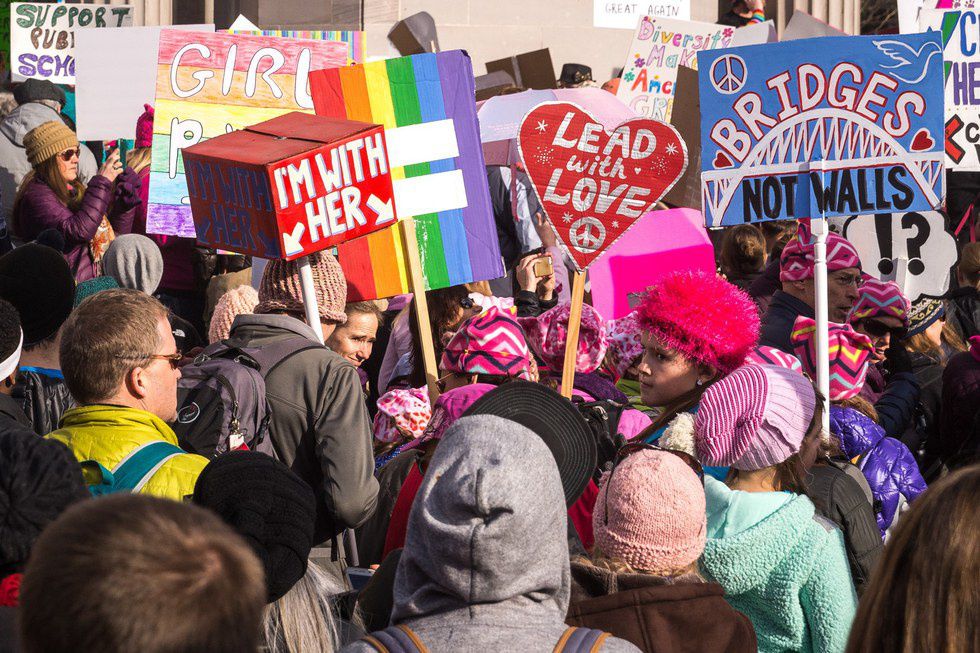 3. Civil Rights
The Black Lives Matter movement has ever since grown due to a rising number of African-American being shot by law enforcement officers, nearly all of them being unarmed. Trump has stated that the movement was a "threat" and that they were the reason the number of police-involved shooting has increased. Due to recent terrorist attacks on both U.S. and foreign soil, he has called for a temporary ban on Muslim immigration into the U.S., which include refugees from Syria, Iran, Iraq, Lybia, Somalia, Sudan, and Yemen. He is expected to sign several executive orders on January 24, putting these bans into action.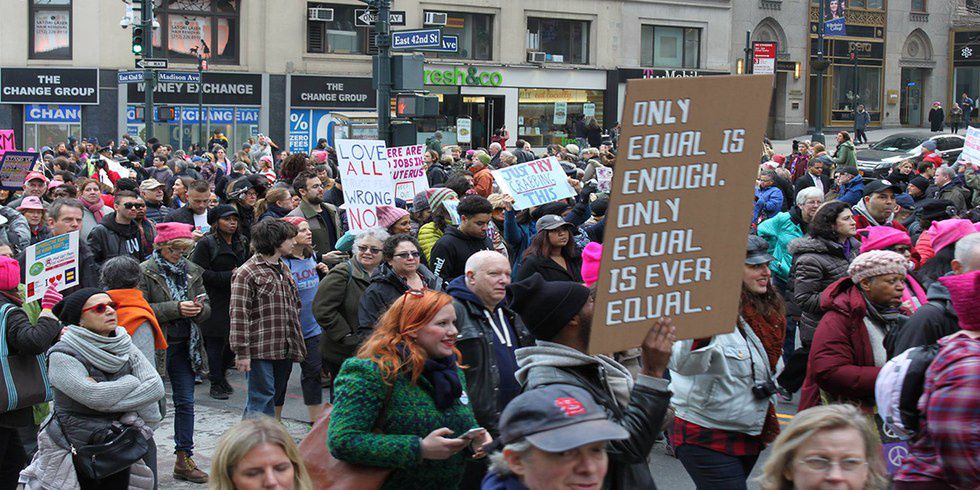 4. Immigrant rights
According to Trump's website regarding his immigration plan, he will immediately begin working on the construction of the U.S.' southern border, an "impenetrable physical wall" that would expand across the entire U.S.-Mexico border that would be paid for in full by Mexico, in which has gained much controversy after speaking in a very derogatory manner about the Mexican population in the U.S. and abroad, stating that "They're bringing drugs. They're bringing crime. They're rapists". He has also called for mass deportations, and the elimination of the Deferred Action for Childhood Arrivals (DACA) and Deferred Action for Parents of Americans and Lawful Permanent Residents (DAPA) policies, which allows childhood arrivals into the U.S. as well as their parents exemption from deportation. Because of DACA, thousands of childhood arrivals, in which the only country they know as home is the United States, are able to obtain a driver's license and are able to attend college, many with in-state tuition.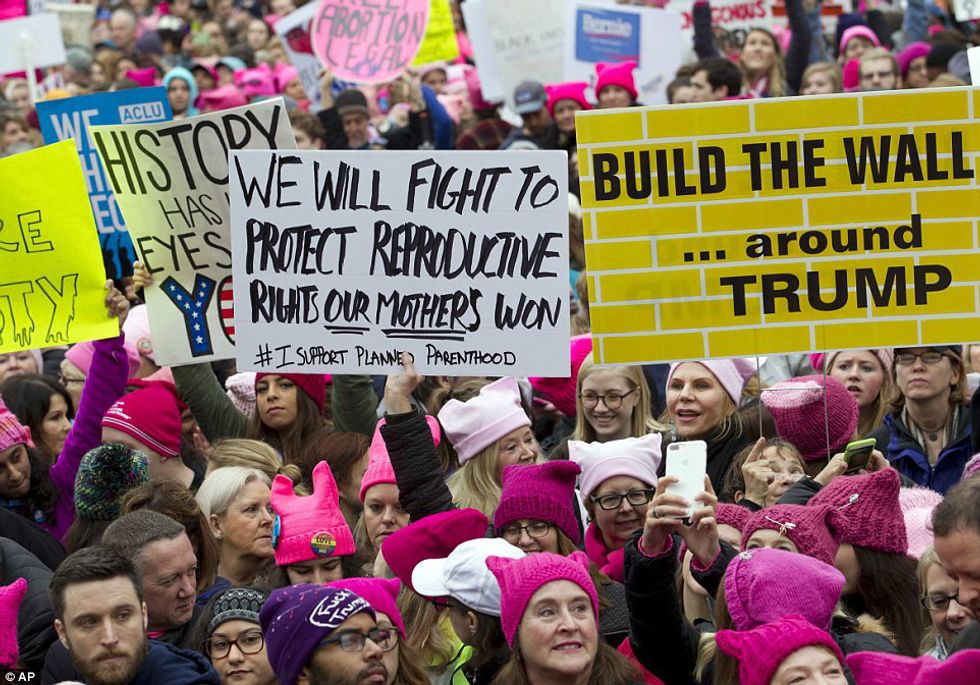 5. Environmental rights
Trump believes that global warming, or climate change, is "an expensive hoax... created by and for the Chinese". His reasoning for global warming as a hoax is to prevent the U.S. from being competitive in manufacturing against other manufacturing-based countries, such as China. He has also pledged to withdraw the U.S. from its involvement with the Paris Agreement, in which over 200 countries have agreed to work to keep this century's global temperature rise under 2 degrees Celcius. The withdrawal would allow the U.S. to enter into large-scale pollution-causing activities such as coal and oil mining. On January 24, Trump signed 2 presidential memoranda approving the rapid continuation of the Dakota Access and Keystone XL pipelines, as well as 2 more on future pipeline projects to be started. This was after former President Barack Obama had signed to halt the progress of the Keystone XL due to the major negative environmental factors caused by their construction.
---
More causes we are fighting for include but are not limited to:
Workers' rights
Disability rights
Ending violence against women
Criminal justice reform
Education reform
Economic justice
---
To see what the Women's March movement is working on and how to get involved with the movement during Trump's first 100 days in office, called "10 Actions, 100 Days", visit their website at womensmarch.com.